The kids started school this week, so we've been brainstorming ideas for school lunches. Now that my girls are older, they typed up a list for me (very helpful!). Our rule is that they have to take at least one vegetable each day and we limit sweets to once or twice a week. They're happy with this rule and it's worked well for our family.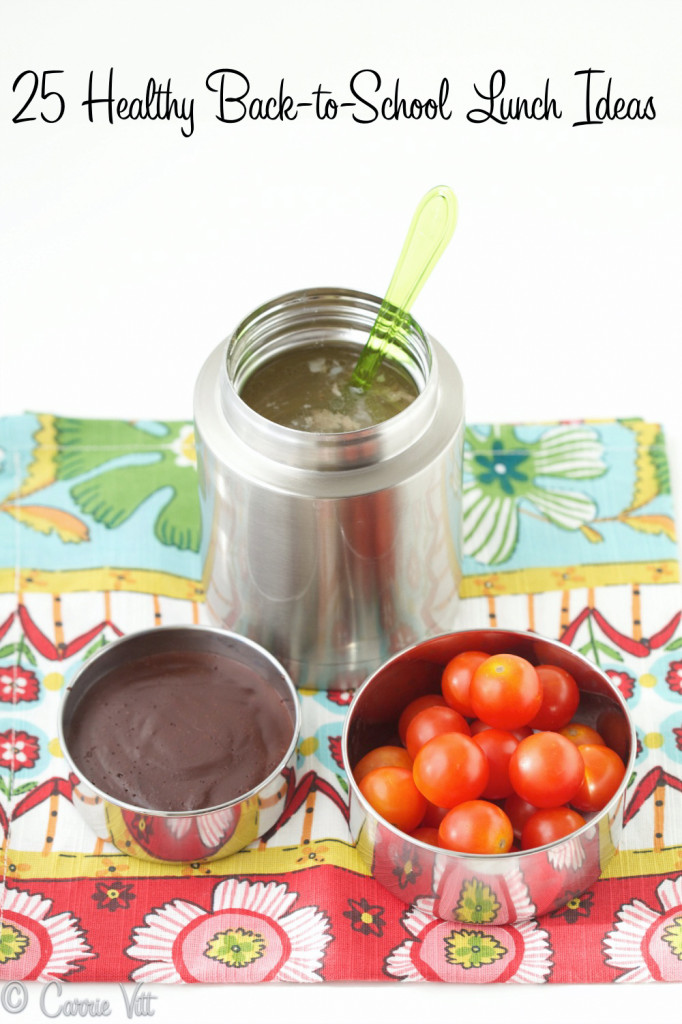 Here are some lunch items we will be packing this year:
To Serve Room Temperature:
Prosciutto Wrapped Mini Frittata Muffins via Nom Nom Paleo
Blueberry or Pumpkin Muffins
Homemade Sausage Patties with dipping sauce
Grilled Zucchini Rolls via Cookin Canuck
Lemon Chia Seed Muffins via Slim Palate
Wraps with meat, veg and raw cheese using these Grain-Free Coconut Wraps
Cold:
Whole Yogurt with Berries, Seeds and Nuts
Deviled Eggs via Simply Recipes
Oven-Fried Chicken Drumsticks via Nourished Kitchen
Chopped Waldorf Salad
Organic, Grass-Fed Hot Dogs
To Pack in an Insulated Thermos:
"Tortilla" Soup
Chicken and "Rice" Casserole
Cheesy Green Hummus via Weelicious (I like to serve these with seed crackers)
Coconut, Berry and Spinach Smoothie
Chicken Salad
Cream of Vegetable Soup via Cultured Food Life
Pumpkin Pie Shake
Lentil, Carrot and Kale Soup
For the Occasional Sweet:
Coconut Cake (I prepare this without the lemon curd or whipped cream for a great sweet and nutritious cake)
Grain-Free Graham Crackers
No-Bake Grain-Free Chocolate Cookies
Apple Pie Balls via Paleo Parents
Coconut Panna Cotta (Pour the warm liquid into portable containers so they are cold and ready to go in the morning.)
Grain-Free Chocolate Chip Cookies
For more ideas, check out my previous posts on Back-to-School Lunches.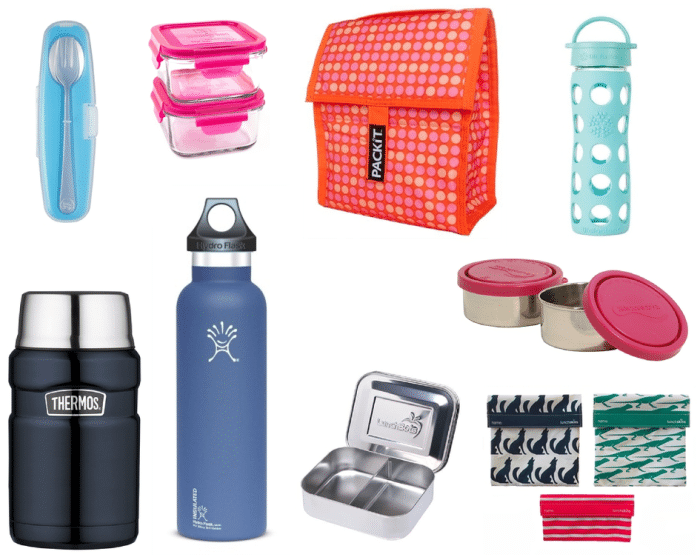 And what about the containers, bottles and bags to put everything in? Here's a list of my favorite eco-friendly lunch containers:
Stainless Steel Small Containers
Stainless Steel Insulated Thermos (this is the best for anything hot or cold!)
Lunchbot Stainless Steel Divided Container 
Din Din Stainless Steel Fork and Spoon Set