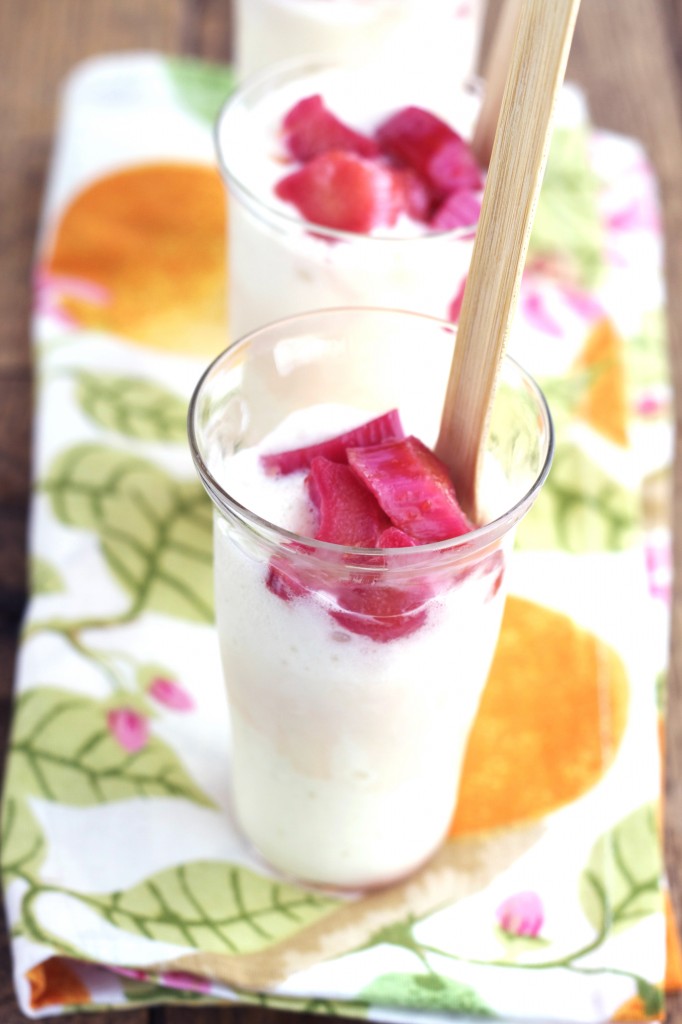 I met Michelle last October at the Ketchum Studios in San Francisco. We each received complimentary media training for a few hours before the start of the BlogHer Food Conference. I was a bit nervous to attend, knowing the training would mean setting aside my pride and learning in front of other women I didn't know yet. Michelle greeted me first, with her huge smile, curly brown hair, and a cheery disposition. Others soon joined us and for the next few hours we learned how to survive the toughest of interviews.
We all sat at round tables and watched one another undergo the graduation exercise: an interview with a camera 4 feet away, a huge light overhead, and a microphone a few inches from our mouths. The interviewer asked difficult questions using an unbalancing style, challenging our perspectives on food and blogging. What a tough, incredibly rewarding, and a very humbling way to begin the weekend!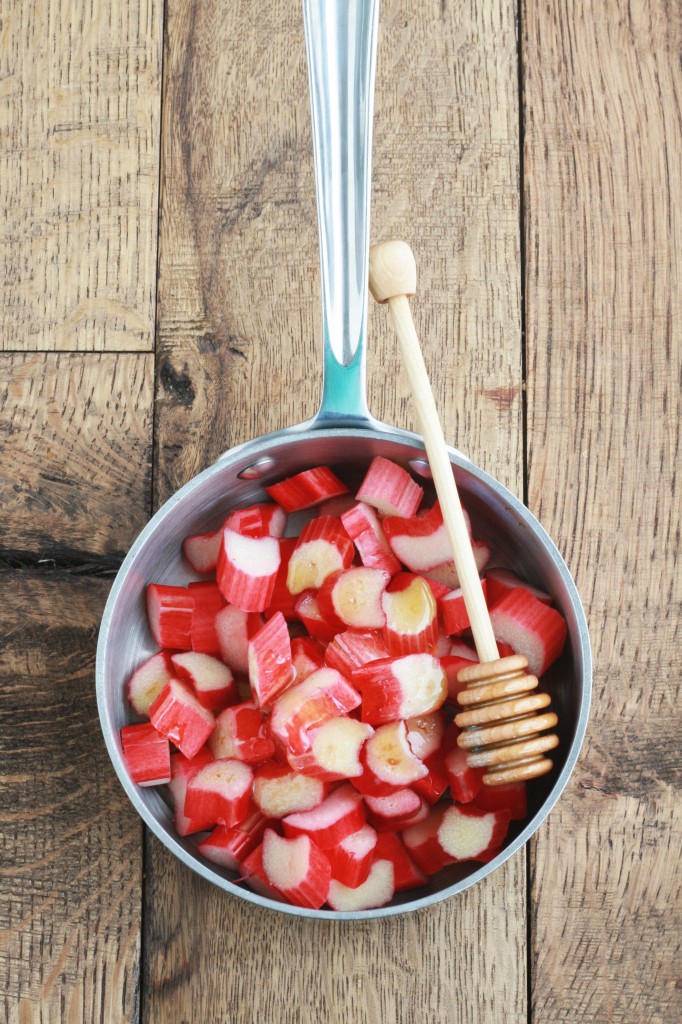 I remember listening to Michelle's intriguing viewpoint, reflecting on her drive and passion to change the lives of those around her with food. Michelle founded the children's cooking school What's Cooking and teaches families about healthy, practical food. Her recently released project The Whole Family Cookbook overflows with simple recipes parents can make with their children. Michelle has divided the steps of each recipe and color-coded them so readers can quickly see which action is age-appropriate for each child. If you want to get your kids to cook with you, this book is a great place to start.
The first recipe I tried was the Lemon Buttermilk Sherbet. I switched out the white sugar for honey, added the buttermilk and lemon juice, and poured it into my ice cream maker. The refreshing sherbet has a nice sour/sweet taste from the buttermilk and honey. I had just picked up the season's first rhubarb, so I stewed pieces of it with some more honey and lemon and it made the perfect accompaniment to Michelle's light, family friendly dessert.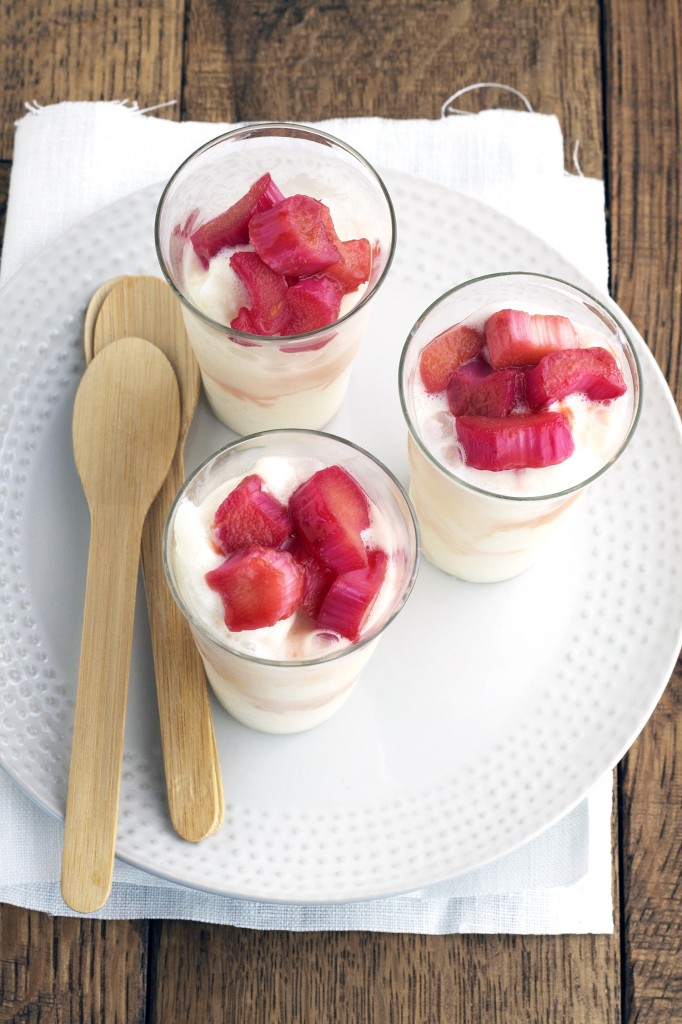 Lemon Buttermilk Sherbet with Stewed Rhubarb
Adapted from The Whole Family Cookbook.
Ingredients
For Lemon Buttermilk Sherbet:

1 quart buttermilk
1/2 cup fresh lemon juice
Zest of 1 lemon
3/4 cup light honey (such as clover)

For Stewed Rhubarb:

8 ounces rhubarb, cut into 1-inch pieces
1/2 cup light honey
Juice from 1 lemon
Instructions
For Lemon Buttermilk Sherbet:

Whisk buttermilk, lemon juice, zest, and honey in a large bowl. Pour into the bowl of an ice cream maker and follow manufacturer's instructions to freeze. When sherbet is frozen, pour into a large bowl, cover and place back in the freezer.

For Stewed Rhubarb:

Place rhubarb, honey and lemon juice in a medium saucepan over medium heat. Cook for about 5 minutes, stirring frequently, until rhubarb softens, but doesn't lose its shape. Remove from heat. Serve stewed rhubarb over sherbet.
7.8.1.2
3385
https://deliciouslyorganic.net/lemon-buttermilk-sherbet-with-stewed-rhubarb/
Copyright 2016 Deliciously Organic