This easy lemon thyme chicken thighs recipe is perfect for a weeknight dinner! The lemon, garlic and herbs are stuffed underneath the skin and then the chicken is rubbed with ghee and roasted until crispy.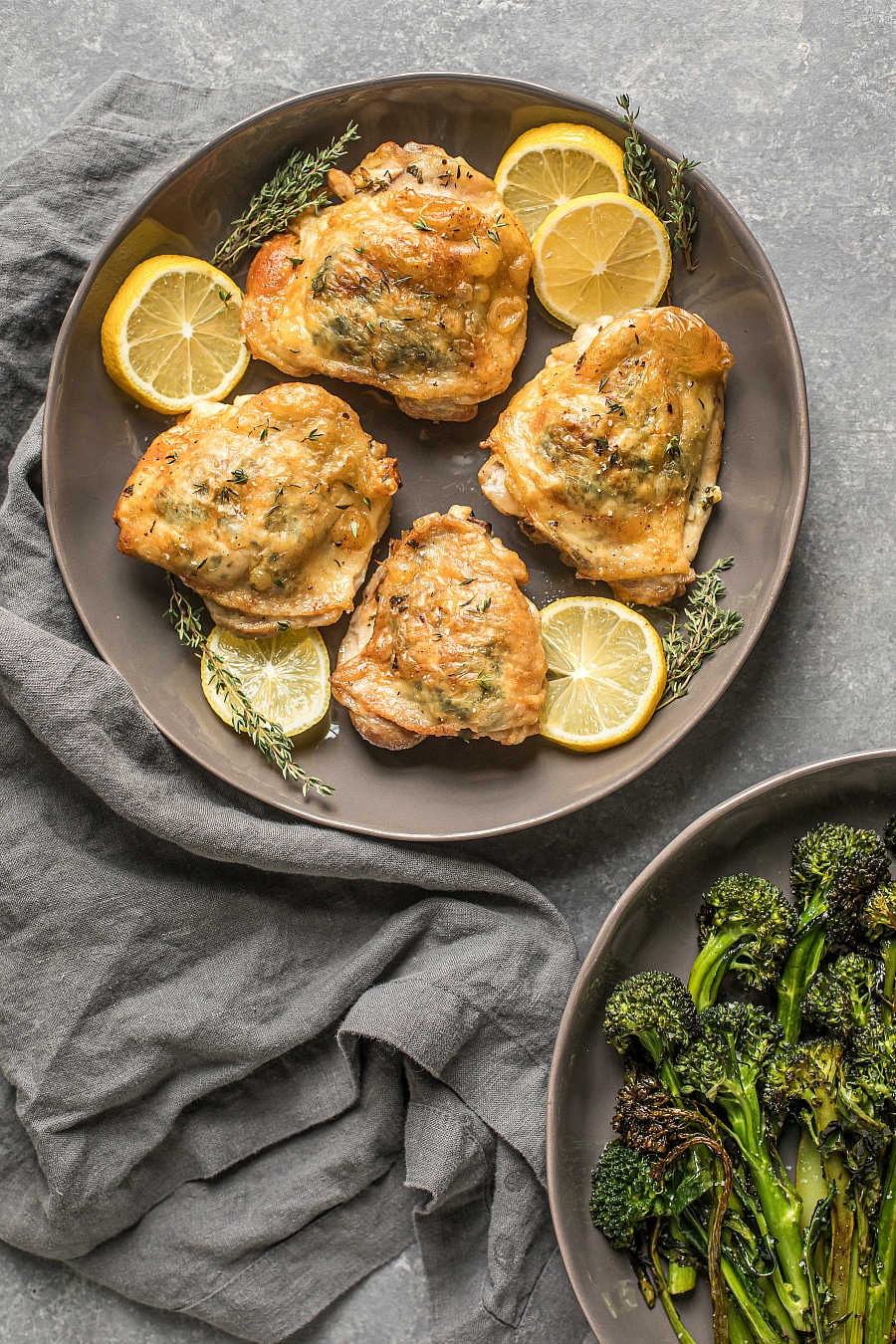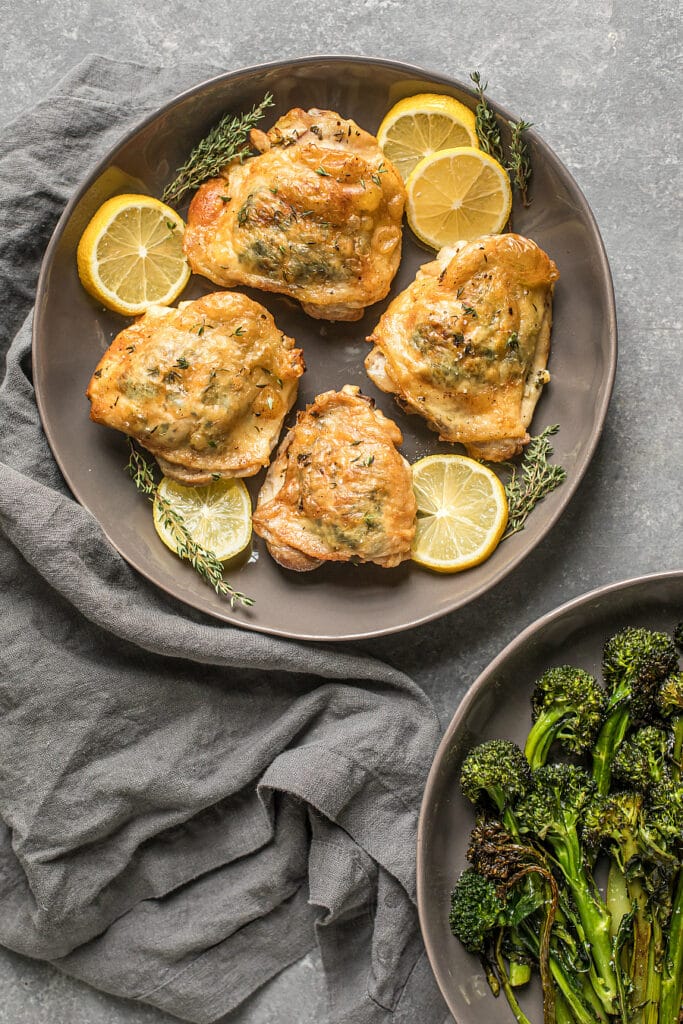 The lemon helps off-set the richness of the chicken thighs. So, if chicken thighs are sometimes too rich for you, this is a good dish to try out!
Pairing this chicken with some roasted vegetables or a salad would be a great way to round out the meal.
Print
Lemon-Thyme Roasted Chicken Thighs
Prep Time:

10 minutes

Cook Time:

20 minutes

Total Time:

30 minutes
Instructions
Preheat the oven to 425ºF and adjust the rack to the middle position. Place a wire cooling rack over a baking sheet.
Combine the lemon zest, juice, garlic, cilantro, thyme, and sea salt in a small bowl and stir to combine. Loosen the skin on the chicken things and insert about 1 tablespoon of lemon mixture under skin of each.
Brush each chicken thigh (bottom and top of thigh) with ghee and place on the wire rack.
Roast the chicken until the skin is golden brown and crisp and a thermometer inserted into the thickest part of the chicken, but not touching the bone registers 165ºF, about 20-25 minutes. Remove the chicken from the oven and let it rest for 5 minutes. Serve.
Photo Credit: Becky Winkler