I finally created a paleo version of one of my favorite ice cream flavors – chocolate chip cookie dough!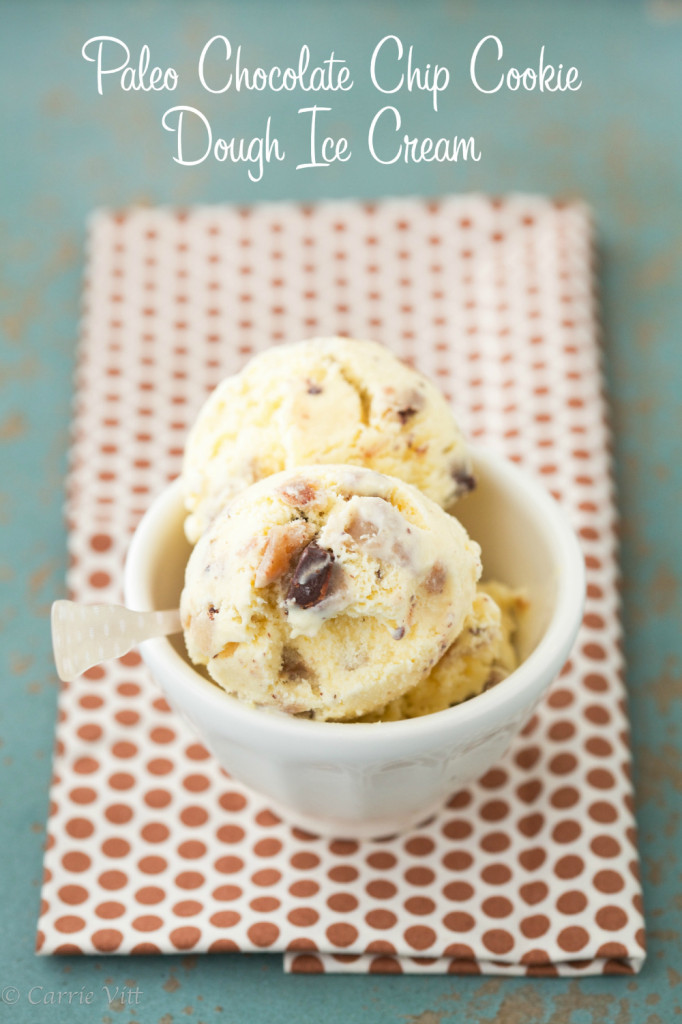 I feel like I've found my place. The South has such a sweet charm to it. The people are so friendly! I can't tell you how many pleasant little conversations I've enjoyed with folks in town – at the post office, waiting in line at the grocery store, or walking through the neighborhood. Even the lady at the tollbooth wished me a nice day!
The other day I drove by an idyllic scene – a young boy with a bright red cap and a bucket of worms sat catching fish at the pond. Kids riding bikes, families taking walks – there's such a sense of family togetherness here. And have I mentioned the rain? Oh, the rain! The Air Force stationed us in the desert for a total of 7 1/2 years, so when the clouds roll in and the rain pours, I'm one happy girl. We actually had a celebration for our "first storm" the other day. The girls decided to celebrate with chocolate chip cookies and a Harry Potter marathon. We baked and then snuggled up on the couch while the thunder rolled.
Here are a few other things that made me smile:
1. An entire section at the grocery store is devoted to Community Coffee.
2. I found the only olive oil at the local grocery store on the "international" aisle.
3. Most utility companies required me to walk through the door and sign their paperwork in person in order to receive service. None of this quick-online-do-it-yourself stuff.
4. I heard on the radio – "Welcome to LA – Lower Alabama! Where even a Sprite is called a Coke".
5. I asked a lady where I could get some specific information and she told me I could get on my computer and "go websitin'."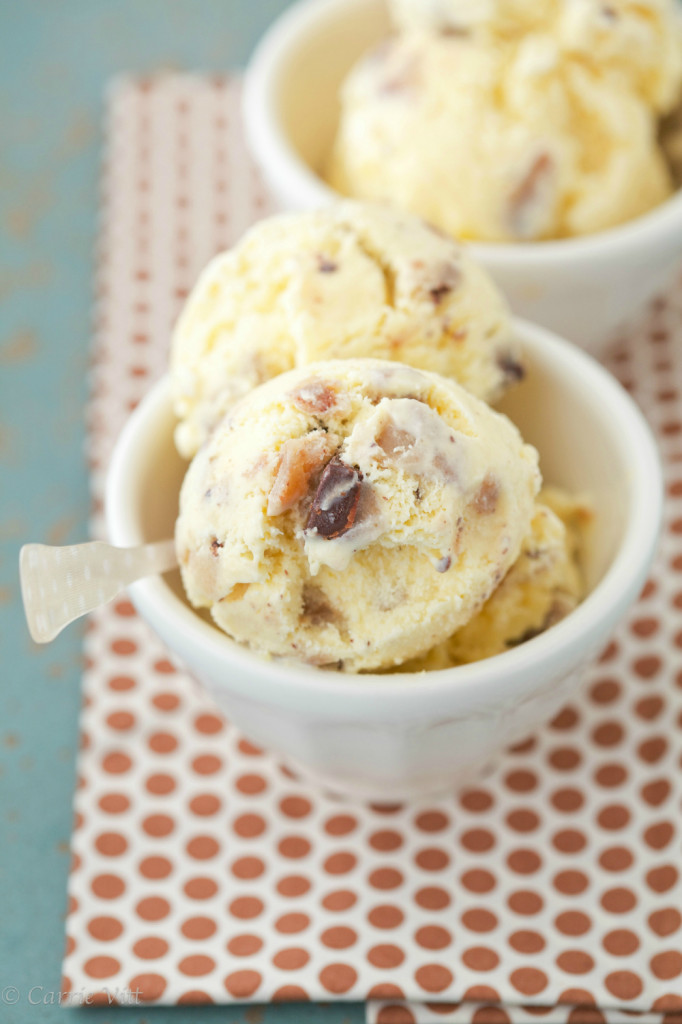 A couple of weeks ago a reader asked if I had a grain-free chocolate chip cookie dough ice cream recipe. I read her question and thought, "Well, why haven't I done that yet?". So here it is! Scoop grain-free cookie dough into small pieces, freeze it, then chop it. Whip up some homemade vanilla ice cream then stir in the cookie dough after it's frozen. What a wonderful treat for a hot and muggy day here in the South.
Print
Paleo Chocolate Chip Cookie Dough Ice Cream (Grain Free, Gluten Free)
My chocolate chip cookie dough calls for almond flour. If you have a nut allergy, simply replace the dough in this recipe with your favorite nut-free cookie dough.
Prep Time:

25 minutes

Cook Time:

30 minutes

Total Time:

55 minutes

Category:

Dessert

Diet:

Gluten Free
Instructions
Whisk together milk, maple syrup, salt and vanilla until incorporated. Freeze in an ice cream maker according to manufacturer's instructions. After freezing, remove the blade and stir in the cookie dough. Serve.
Keywords: paleo chocolate chip cookie dough ice cream