Pumpkin spice pecans are a fun snack during the holiday months!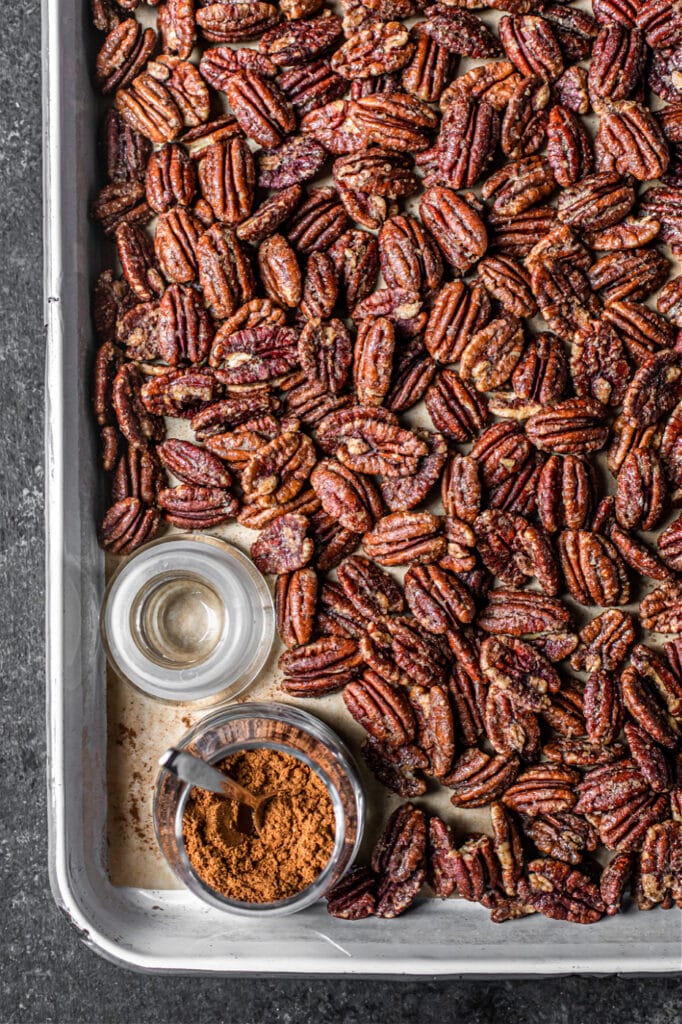 The pecans are tossed with egg whites, brown sugar, vanilla, sea salt, and pumpkin spice seasoning, and then are dried in the oven until crispy. 
If you don't have pumpkin spice blend on hand, you can always make some yourself with the spices in your pantry. 
It's a combination of 1 teaspoon each of cinnamon, ginger, nutmeg, and cloves. That's it!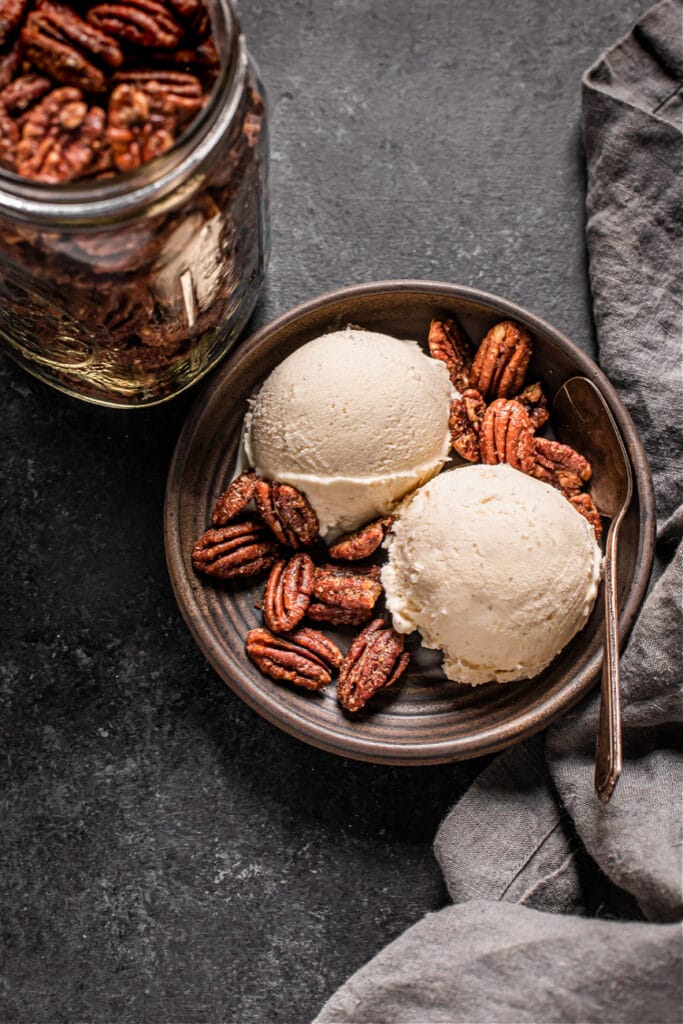 Because nuts contain phytic acid, I soak them overnight in salt water so they are easier to digest and don't rob the body of necessary minerals. 
You can find more info on this topic and directions here.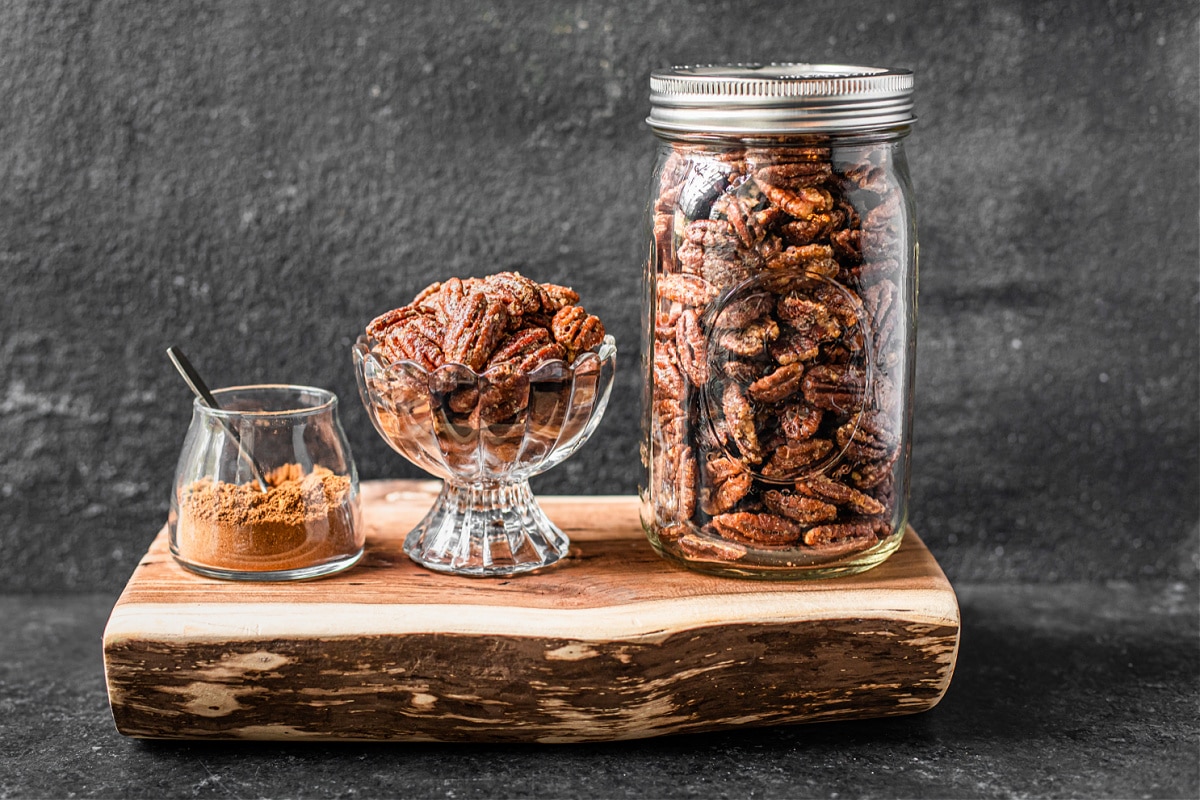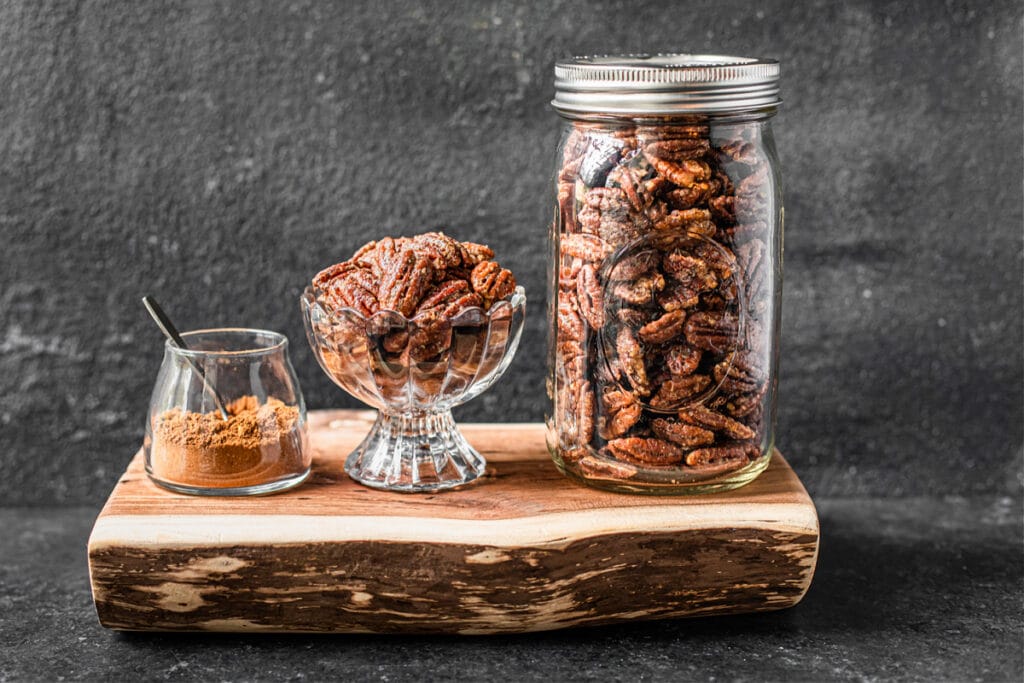 You can eat the pumpkin-spice pecans alone as a snack, serve over ice cream or yogurt, or toss with a festive fall salad!
Print
Pumpkin Spice Pecans
Adapted from Southern Living
Prep Time:

10 minutes

Cook Time:

45 minutes

Total Time:

55 minutes
Instructions
Preheat the oven to 250ºF and adjust the rack to the middle position. Whisk together the egg white, brown sugar, vanilla, sea salt and pumpkin spice blend in a large bowl. Add the pecans and stir until the nuts are throughly coated with the sugar mixture. Spread evenly on a baking sheet lined with parchment paper. Bake, stirring every 15 minutes until the coating has set and started to harden, about 45 minutes. Cool completely. Store in a mason jar or large glass tupperware. You can eat them alone as a snack, serve over ice cream, yogurt or toss with a salad!