Paleo chicken flautas are a fun weeknight meal. The filling can be made ahead of time and they make for great leftovers!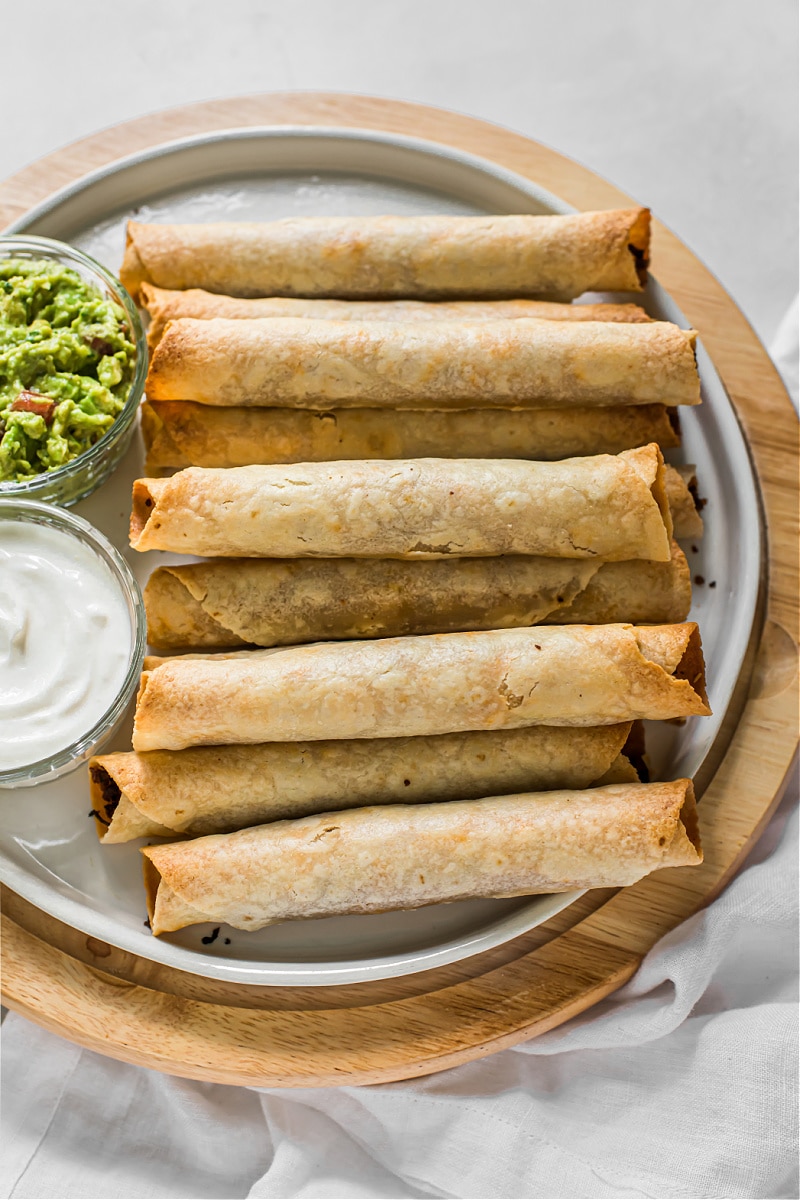 I've made some homemade grain-free tortillas over the years, but they haven't really hit the mark. So a few weeks ago, when I was grabbing a few things at Whole Foods, I was elated to see grain-free tortillas on the shelf!
I purchased a bag with some skepticism, because I honestly didn't think they'd taste anywhere near what I was hoping for. But I was pleasantly surprised; they not only tasted fabulous, they also handled just like a regular tortilla!
We all enjoyed making our old favorite – Chicken and Black Bean Quesadillas – for dinner one night. Next, I tried using these tortillas to make flautas. Man, were we one happy bunch!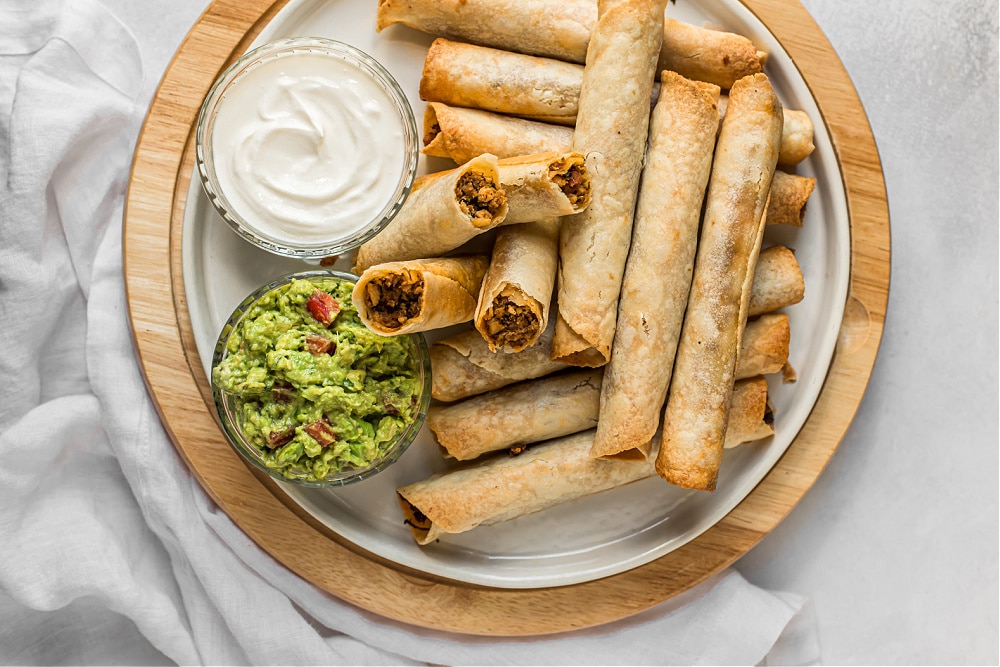 I looked into the company that makes these tortillas, and they offer a few different options based on your dietary restrictions. I tried all three and they all cooked well on the skillet and tasted great. Keep in mind, the almond flour and coconut flour options contain a bit of xanthan gum, so if you're currently trying to heal from digestive issues this one might not be a good choice.
You can serve these Paleo Chicken Flautas with sour cream, guacamole, avocado crema, or fermented salsa. Enjoy!
Print
Paleo Chicken Flautas Recipe
1/2

pound

ground pork sausage, casings removed

1/2

pound

ground chicken (you can substitute with ground turkey or beef if you prefer)

1 teaspoon

chili powder

1 teaspoon

Celtic sea salt

1

cup

cilantro, loosely packed
Celtic sea salt for sprinkling
Instructions
Preheat the oven to 350ºF and adjust the rack to the middle position. Place the sausage and turkey in a large skillet and cook over medium heat until browned. Make a well in the center of the pan and add the chili powder and salt, and heat until fragrant. Then stir the spices into the rest of the meat. Place the meat mixture and cilantro in the bowl of a food processor and process, using 1-second pulses until the meat is finely ground.
Place a tortilla on a clean surface and place 2-3 tablespoons of the meat mixture on the tortilla. Roll the tortilla and place on a baking sheet lined with parchment paper. Using a pastry brush, brush the rolled tortilla with a little melted lard and sprinkle with sea salt. Repeat with remaining tortillas. Bake for 15-20 minutes, until the edges of the tortillas are turning golden brown. Serve.