Pudding cups are a fun dessert, but often loaded with processed ingredients, preservatives and additives. Homemade chocolate pudding can be made in about 15 minutes and is a much healthier option!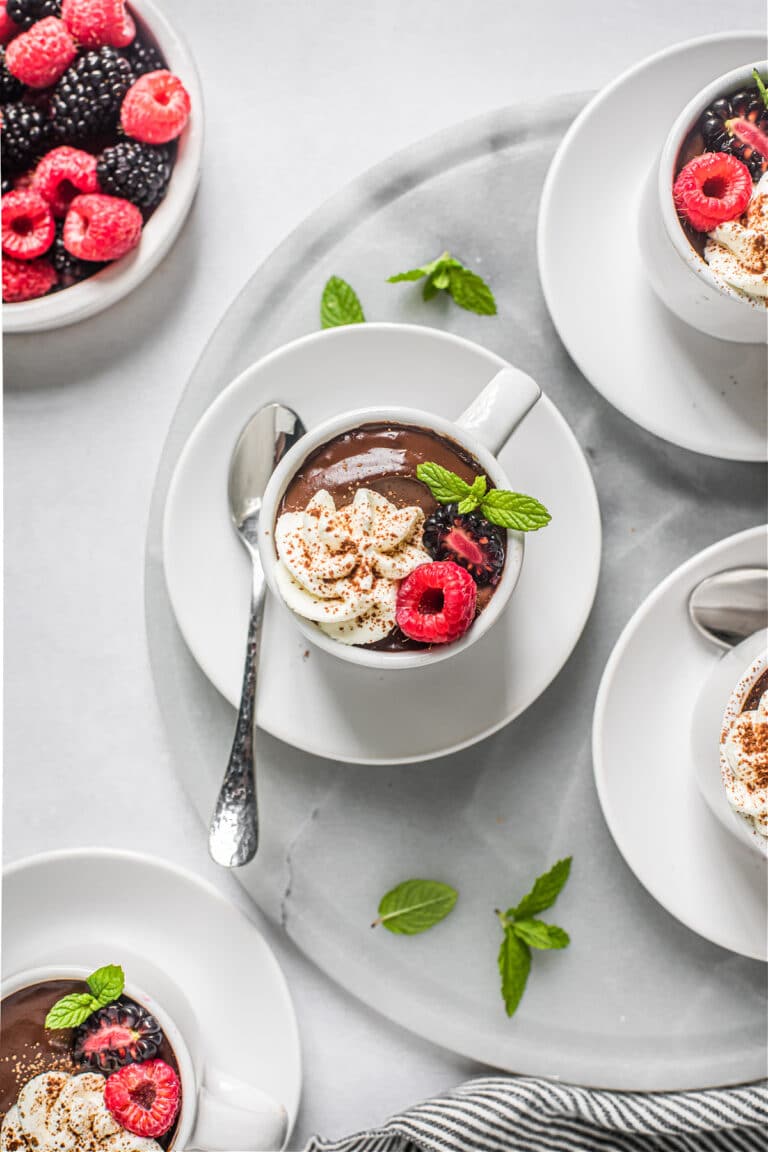 I recommend using coconut milk and not coconut beverage to get just the right consistency. Some of my favorite chocolate options are Enjoy Life, Theo, and Green and Black's. All of these option are free of soy which is a common preservative added to chocolate.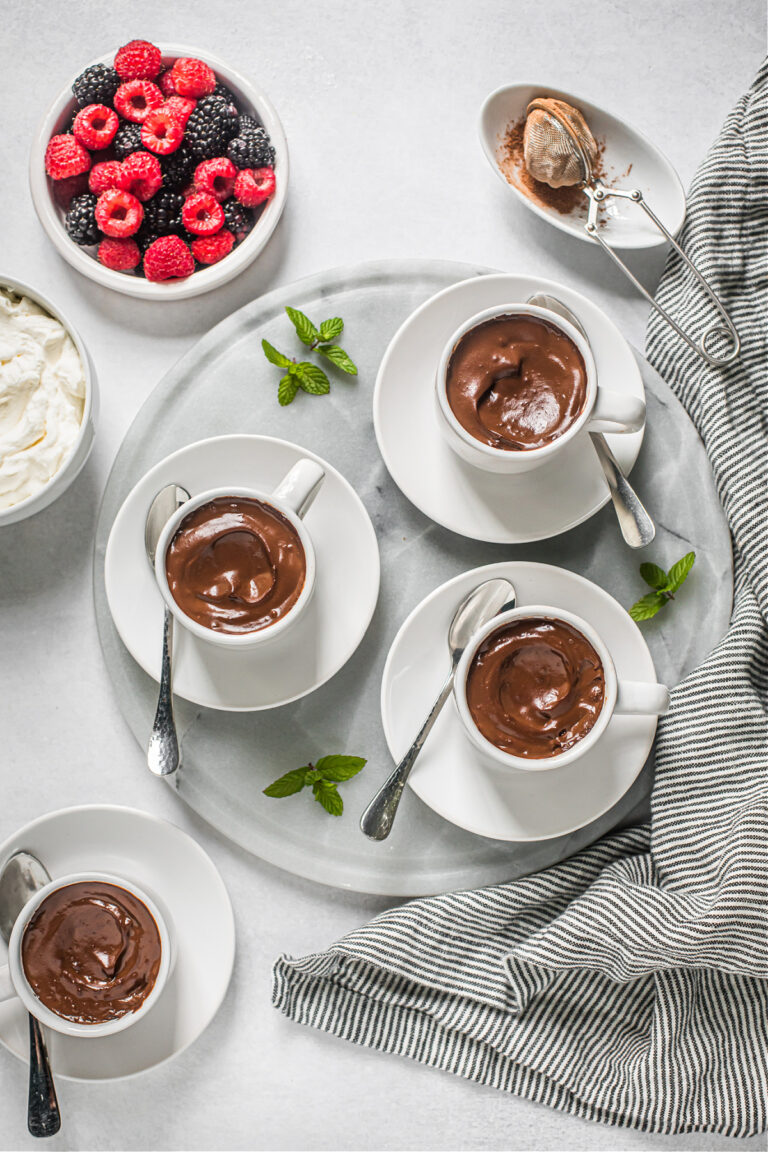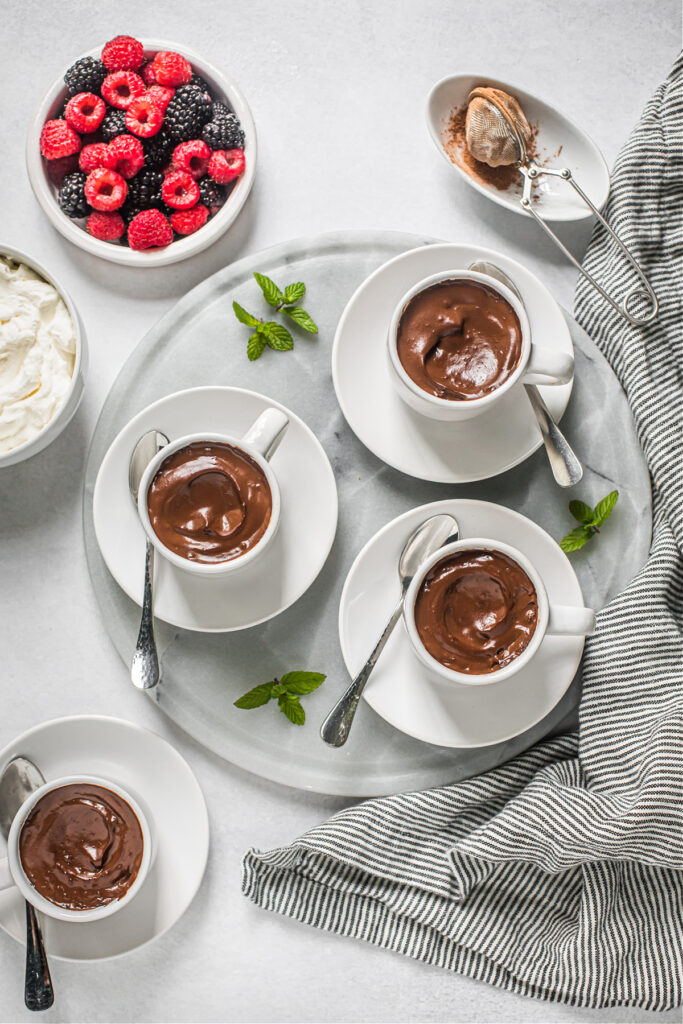 You can serve the pudding warm or cold, by itself, or with whipped cream and berries. I hope you enjoy it!
Print
Quick Homemade Chocolate Pudding (Dairy-Free)
1 1/2 cups

coconut milk

1/4 cup

maple syrup

1 tablespoon

arrowroot powder

1/3 cup

cocoa powder

2 tablespoons

boiling water

2

large egg yolks

2 teaspoons

vanilla extract

3 ounces

dairy-free dark chocolate, broken into pieces (I used Enjoy Life Chocolate Chips)
Instructions
Pour the coconut milk into a small saucepan and heat over medium-low until just steaming.
While the milk is heating, whisk the maple syrup, arrowroot, cocoa powder, and boiling water together in a medium saucepan over medium heat. Whisk in the egg yolks, one at a time, followed by the heated milk mixture. Continue to whisk mixture until it turns very thick, about 5 minutes. Remove from the heat and add the vanilla and chocolate. Whisk until the chocolate is melted and thoroughly combined. Pour the pudding into 4 small bowls (or portable containers if you'd like to pack these for lunch). Cool for 10 minutes and serve. Or, refrigerate for up to 4 days and serve cold.