Quick sautéed snapper, roasted potatoes, and mixed greens salad is a delicious recipe and an excellent source of healthy fats.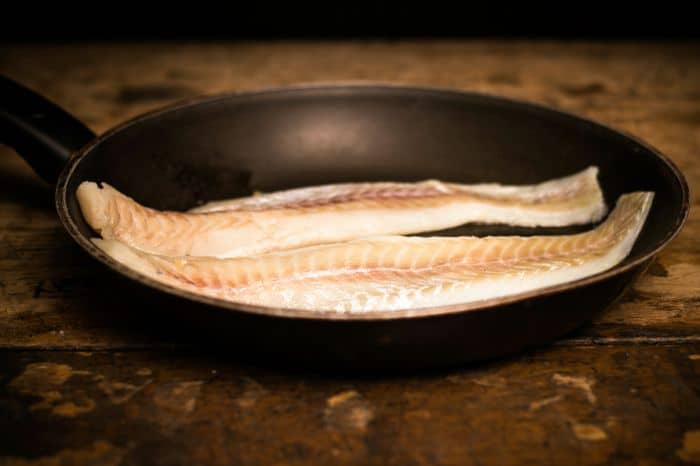 I just watched the speech Jamie Oliver gave when he accepted the
2010

TEDPrize

(Technology, Entertainment, Design) last week. He boldly hit key points about our country's eating habits and annunciated his
personal missions of helping Americans learn to cook at home and fighting obesity.
As Jamie pointed out, we have an epidemic problem of disease and obesity in our country today and many of these problems can be helped by changing the food we eat. American portion sizes have gotten way out of control and so has the amount of sugar we consume on a daily basis. To make it even more difficult, going shopping in the grocery store requires a wealth of knowledge just to navigate through the labeling. Last year, when I was writing a chapter for my cookbook to help readers understand the labels at the market, it actually made me very upset and I had to get up and walk away from it for a few days. Unless you've studied and kept up on what all the labels actually mean, you're probably buying things that sound beneficial but really aren't. For instance: "Natural" is a label that's thrown on everything from fruit to soda to cereal and yet there are no American standards for the label "natural" unless it pertains to meat or poultry products. Companies label their products "Natural" because people are more willing to buy it. In fact, just today I saw a label on a loaf of bread that said, "100% natural. We put 100% natural on all of our (brand that I won't mention) breads."  Well that's nice, but it completely misleads the consumer because the label "natural" on bread could mean just about anything.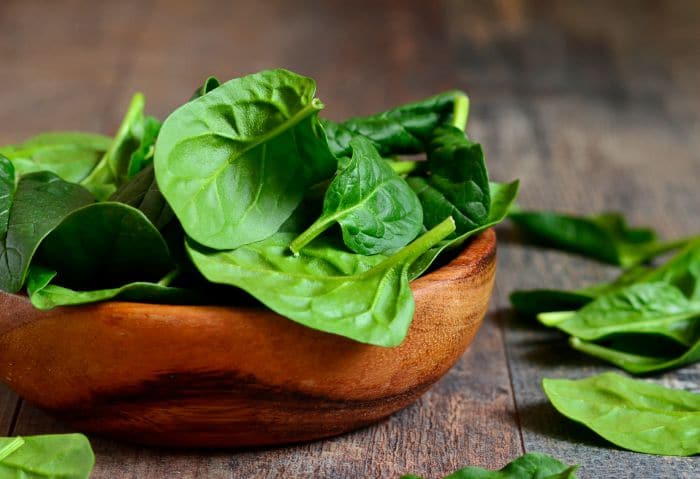 Listening to Jamie's speech reminded me of a question I've been asked time and time again but never addressed on the blog. The question is, "Why do you use so much saturated fat in your cooking?"  Many of us have been on low-fat diets for years and have internalized the claim that all saturated fats are detrimental to our health. This message began with the lipid hypothesis in the late 1950's and there is actually very little evidence to support that:
"A diet low in cholesterol and saturated fat actually reduces death from heart disease or in any way increases one's life span. Unrefined, stable fats are some of the most important building blocks to a healthy body." Quoted from "Myths and Truths About Saturated Fats" by Mary Enig PhD and Sally Fallon
I've learned that naturally-occurring saturated fats are different from ones that are "hydrogenated" in some factory to make them more stable. I've learned that a diet including unrefined, stable fats is essential to a healthy body. Fats play many roles: they satisfy our appetites, help maintain healthy cell membranes, serve as a long-burning source of energy, aid in hormone production,  help keep our bones healthy, and contribute to the health of our immune system.
While there are many wonderful healthy, stable, fats I mainly cook with organic butter, olive oil, and coconut oil. I stick with these three because they're easy to find and the most economical. Butter from organic, grass-fed cream contains omega-3 and omega-6 fatty acids, conjugated lineolic acid (CLA's, which help build muscle and prevent weight gain), and vitamins A, D, E, and K. Organic, unfiltered, cold-pressed olive oil is extremely high in oleic acid and also contains saturated fat, omega-3 and omega-6 fatty acids. Coconut oil contains lauric acid, and has very high antimicrobial and antifungal properties.
I understand you may not be with me on this. Seven years ago, when I began my journey into wholesome, organic cooking, I thought a lot of this information sounded strange. Frankly, it seemed like someone was trying to con me. If that's what you're thinking, I encourage you to do your own research and find out more about the fats you eat.
I've seen many of my friends' lives completely changed by cooking with only unrefined, stable fats along with consuming plenty of fruits, vegetables, and organic meats. A few friends have called me after just 6 months of changing their diets to report lowered cholesterol numbers, blood pressure returned to normal, and lost weight (while eating wholesome, stable fats!). Others I've talked to have overcome auto-immune problems and seen their kids' allergies disappear. I even had one friend who was shocked when the doctor told her she wasn't pre-diabetic anymore and could stop her medications because she didn't need them anymore.
I've personally experienced extreme health improvements in my own life and no longer have to take daily medications that I relied upon heavily in the past. I'm confident you'll feel better than you ever have before as you begin to make small changes by cooking more at home using wholesome, organic ingredients.
If you want to do some of your own reading on this issue here are a few of my favorite articles:
"The Skinny on Fats" written by Mary Enig, PhD, and Sally Fallon
"7 Reasons to Eat More Saturated Fat" written by Dr. Mercola
"Myths and Truths About Nutrition" written by Weston A. Price Foundation
"Safer Fats for Cooking" written by Caroline Barringer, NTP, CHFS, FES
"Does High Cholesterol Really Cause Heart Disease?" interview with Uffe Ravnskov, MD, PhD
Learning about the benefits of whole foods and deciding to change the fats I use sent me on a whole new culinary path. I feel like I found my calling changing "conventional" recipes into delicious ones that use more healthy ingredients. That's why this blog exists…to give you the recipes you need to eat well, using new ingredients. Jamie Oliver encourages us to learn to cook at home, using real ingredients, in moderation. In that spirit, here's an easy recipe (3 actually) to help us all live more healthy lives.
[amd-zlrecipe-recipe:334]
[amd-zlrecipe-recipe:335]
Mixed Greens Salad
I make this salad almost every night of the week and simply change out the greens and vegetables.
Ingredients
5 ounces mixed baby greens, washed
1 cup arugula, washed
1 pint cherry tomatoes, cut in half
Juice of 1/2 a lemon
1-2 tablespoons olive oil
Sea salt and freshly ground black pepper
Instructions
Place greens and tomatoes in a large bowl. Spritz salad with juice of 1/2 a lemon, drizzle with 1-2 tablespoons of olive oil, and sprinkle with sea salt and freshly cracked pepper. Toss salad about 10 times. Taste a few leaves and then add more salt, pepper or olive oil if needed.
7.8.1.2
3192
https://deliciouslyorganic.net/quick-sauteed-snapper-roasted-potatoes-and-mixed-greens-salad/
Copyright 2016 Deliciously Organic
This post is linked to Real Food Wednesdays.