Roast Beef Tenderloin makes an appearance at only those truly special occasions. It's not a cheap dinner, so it's incredibly important you cook it correctly. We want to end up with a moist, juicy, tender piece of meat.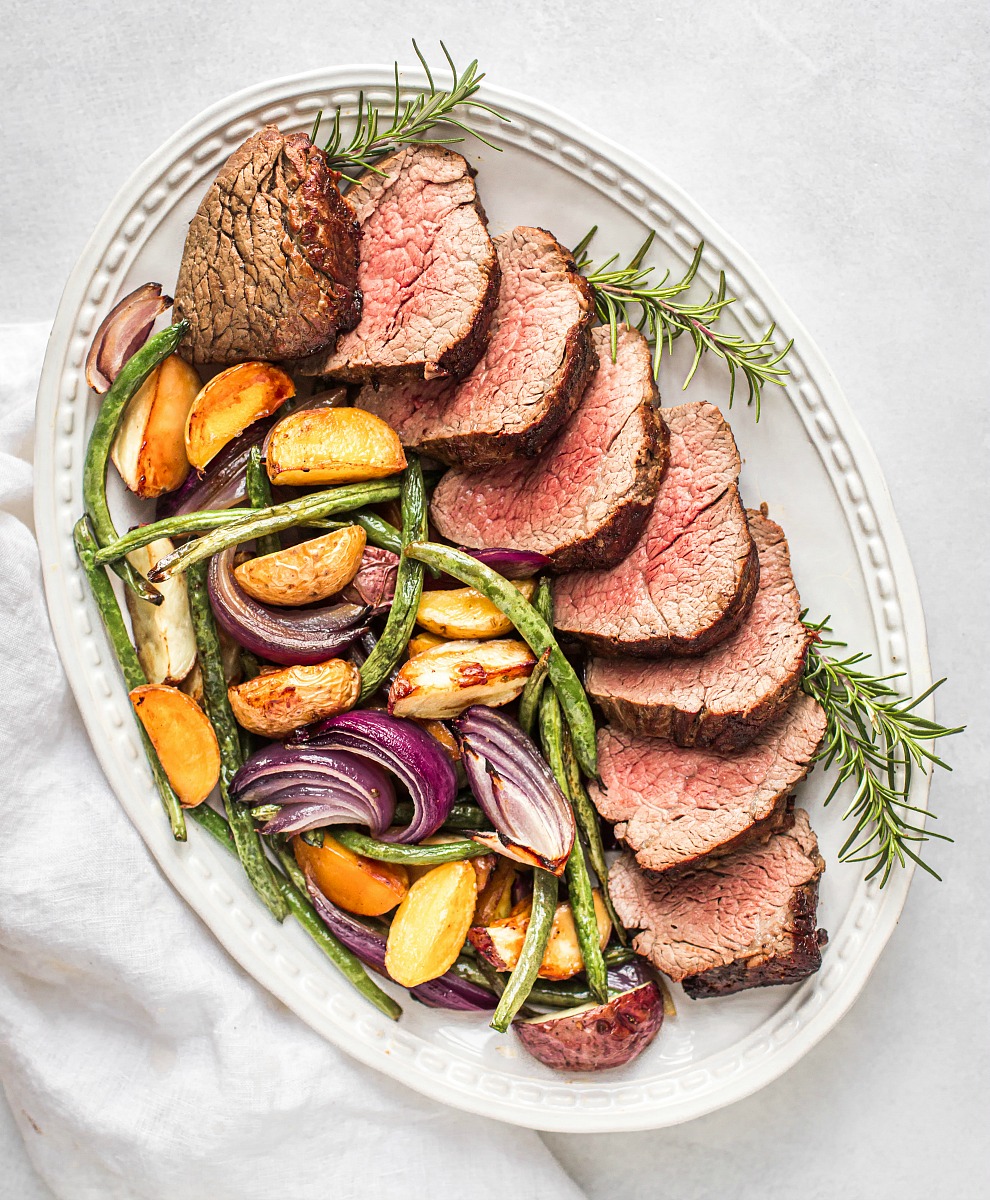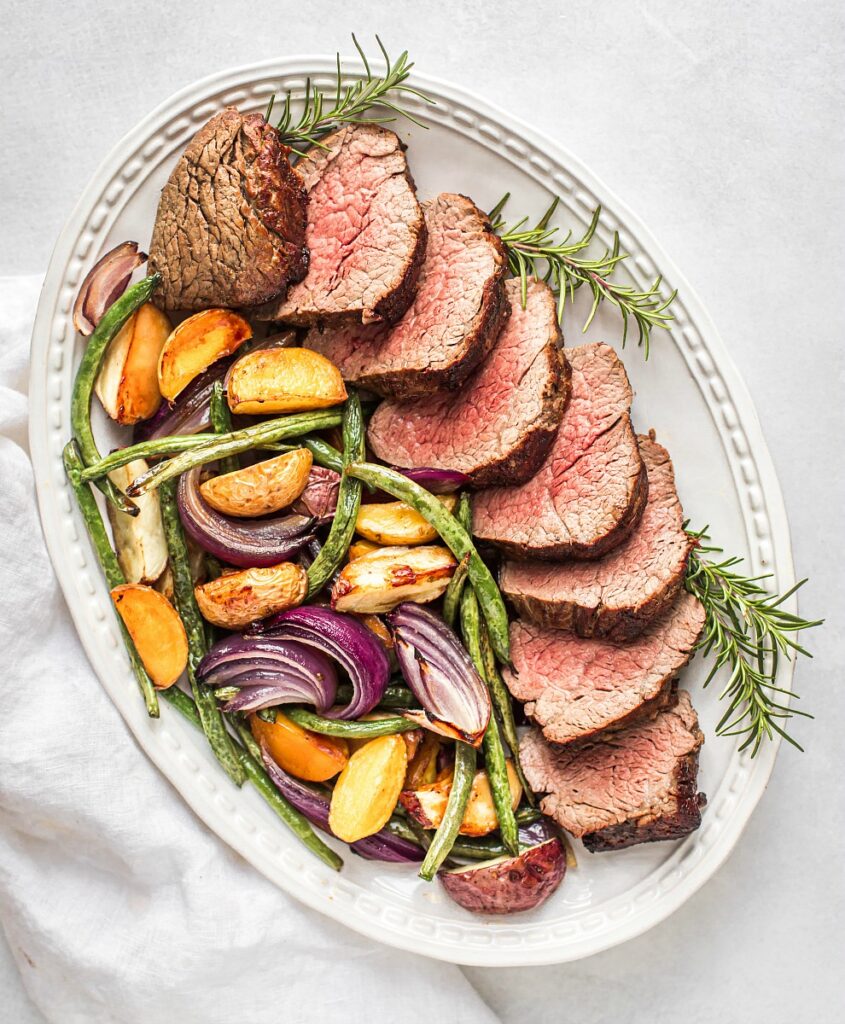 This beef tenderloin marinade recipe comes from my Mom. She owns The Festive Kitchen in Dallas and is one of America's top 20 caterers so she's served a few roasted tenderloins over the years. Her marinade has proven to be incredibly popular.
It's imperative you have a meat thermometer to make sure the roast cooks to perfection. An inexpensive one like this will do the trick nicely.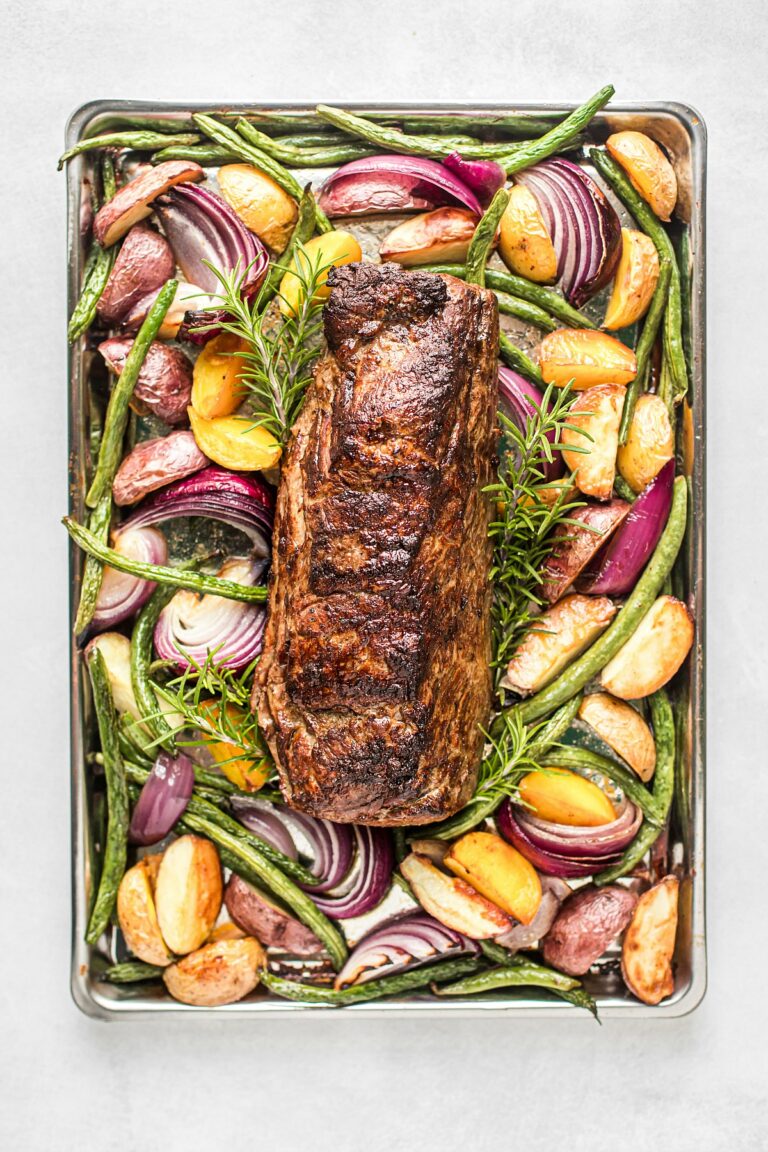 Roasted vegetables provide an easy festive side dish. A combination of fingerling potatoes, red onion and green beans is colorful and perfect for the holidays! You can choose whichever vegetables you'd like. Just toss them with a healthy saturated fat that can withstand higher heats like ghee, lard, tallow, bacon fat, etc and sprinkle with some Celtic sea salt and you'll be good to go!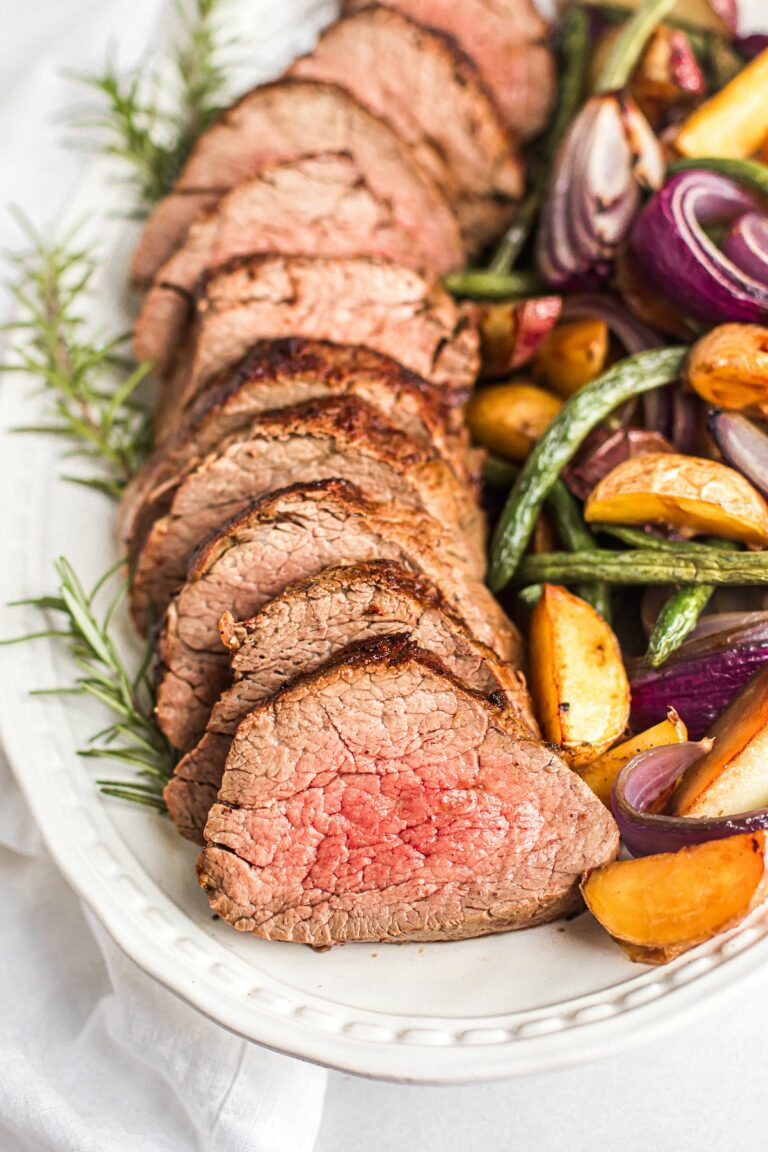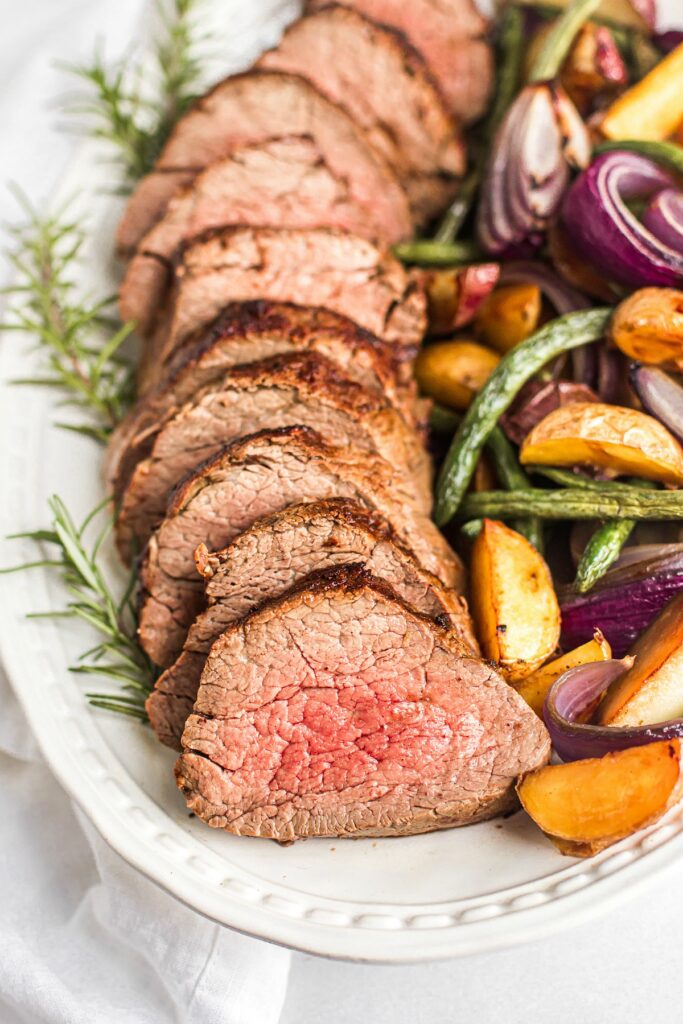 Print
Roast Beef Tenderloin
1

4-5 pound beef tenderloin, trimmed (if you'd like a small roast and

one

that's pastured, I highly recommend this one)

1 cup

fermented tamari or coconut aminos

1/4 cup

red wine vinegar

2 tablespoons

ground garlic
?1 tablespoon freshly ground black pepper
Instructions
Place the tenderloin in a shallow baking dish. Stir together tamari and vinegar and pour over the roast. Season the meat with all the garlic and black pepper. Marinate for 4 hours, rotating after 2 hours. Let the roast sit at room temperature for 1 hour before cooking.
Preheat the oven to 425ºF and adjust the rack to the middle position. Place a large skillet over medium-high heat for 2 minutes. Add the ghee and swirl the pan to coat. Place the roast on the skillet and cook for 3-4 minutes until bottom is turning golden brown. Using a pair of tongs, turn the meat and cook for another 3-4 minutes until golden brown. Repeat this until all 4 sides are seared.
Transfer the roast to a large baking sheet, insert the thermometer in the thickest part of the roast and place in the oven. Roast for about 25-35 minutes, until thermometer reads 125ºF for medium-rare. Remove from the oven and let the meat rest for 10 minutes before serving.
Notes
Note: I only test the recipes on my site with the listed ingredients and measurements. If you would like to try a substitution, you are welcome to share what you used and how it turned out in the comments below. Thanks!
Photo Credit: Becky Winkler