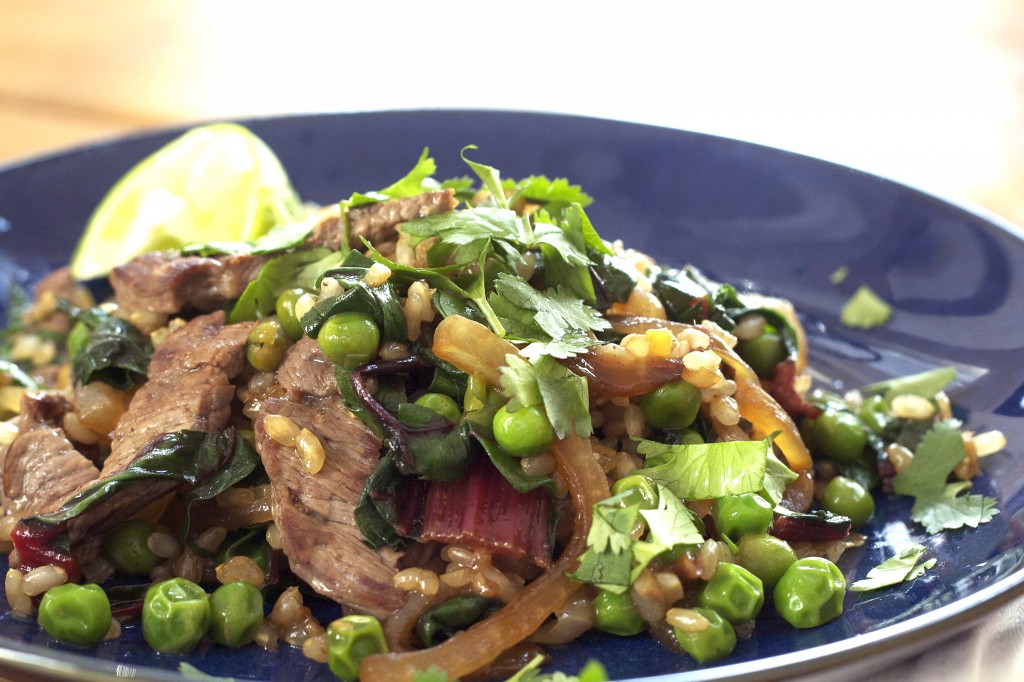 Did you know that organic grass-fed (or pastured) meat is nutritionally different than its conventional counterparts? It's true. Organic, grass fed beef is much higher in omega-3 fatty acids, linoleic acid, B vitamins, and antioxidants than conventional beef. Why? It simply boils down to what the animal is eating. Grain is a main staple for the conventionally raised cow which leads to lower levels of omega-3 and other nutrients. I'm convinced pastured meat is better for me and my family and it's also better for the environment because the cows do their own fertilizing and harvesting when they graze on grass. Here is a great study that shows the nutritional difference between  pastured cows and conventionally raised cows.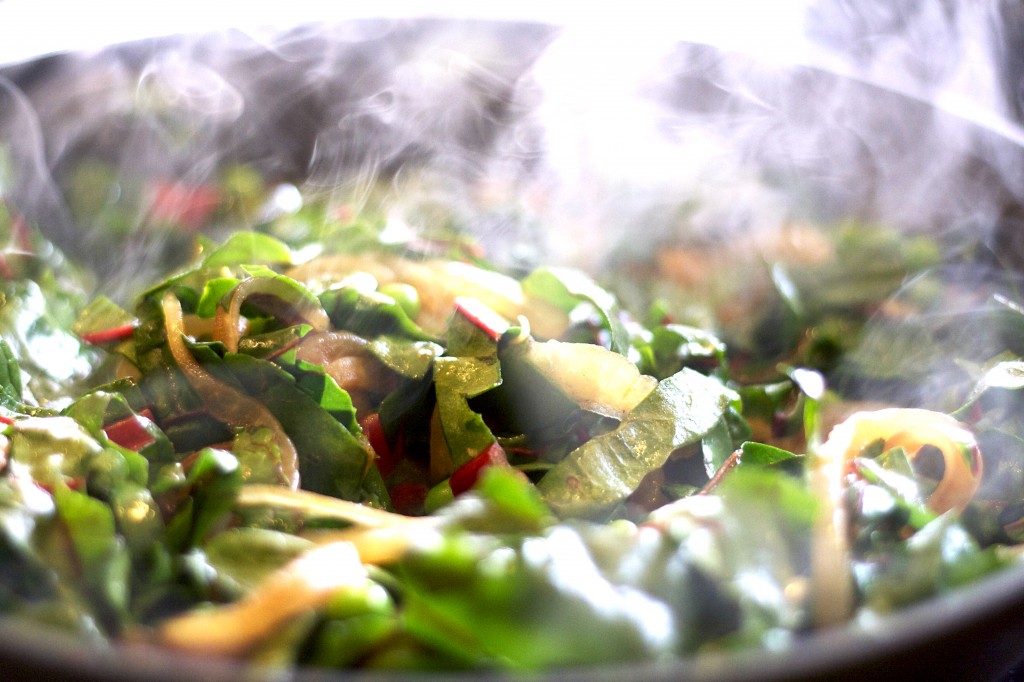 If you've ever ventured to your local health food store you probably laughed when you saw the prices for the grass-fed meats. I know, the prices can be ridiculous. My secret is to go to EatWild, find a farm near me, and order directly from the farmer. Each year I find a few friends who're interested in organic meat and we place a bulk order together. In fact, just last week 4 families placed our collective order with Fouch Farms in California. We'll end up paying about $2 per pound (live weight) for every cut of meat! A little research, some collaboration, a reputable farm, and I'm able to afford pastured meats for my family!
This option usually requires an extra freezer, so look around. Some of the smaller ones cost about $150, but you'll recover the cost with reduced prices for your meat.
Today's recipe is full of flavor, colors, vitamins, and some good 'ole grass-fed beef. The rice can be made a day ahead and you can also chop the vegetables in the morning to make this a fast week-night meal. It makes great left-overs too!
Stir-Fried Brown Rice with Sliced Sirloin Steak and Peas
If you're using cauliflower rice, omit the 1 cup water and after you add the riced cauliflower, cook for about 3-5 minutes until hot. Adapted from Food and Wine.
Ingredients
1/2 cup sweet brown rice (or 1 1/2 cups riced cauliflower)
3 tablespoons coconut oil
8 ounces thinly sliced sirloin steak
1 large sweet onion, thinly sliced
4 cups swiss chard, thinly sliced
1 cup thawed frozen peas
2 garlic cloves, minced
1 tablespoon minced fresh ginger
3 tablespoons fermented soy sauce (or gluten free soy sauce)
1/4 cup chopped cilantro
Lime wedges, for serving
Instructions
Heat 1 tablespoon coconut oil in a medium sauce pan over medium-high heat. Stir in rice and cook until rice just begins to brown, about 2-3 minutes. Add 1 cup water and bring to a boil. Cover pot and simmer over low heat until all of the water is absorbed and the rice is tender, about 20 minutes.
Heat 1 tablespoon coconut oil in a large skillet over medium-high heat. Add the sirloin and cook, turning once, until browned on both sides. Transfer to a large plate.
Add remaining 1 tablespoon coconut oil in now empty pan and add onions. Cook, stirring occasionally, until the onions begin to caramelize, about 6 minutes. Stir in the chard and peas and cook until chard is wilted, about 2 minutes. Make a well in the center of the pan and add the garlic and ginger. Cook garlic and ginger until fragrant, about 45 seconds and then stir into the rest of the vegetables. Add the beef, rice and soy sauce. Stir until incorporated. Season with sea salt, if needed. Garnish with cilantro and serve with lime wedges.
7.8.1.2
3181
https://deliciouslyorganic.net/stir-fried-brown-rice-with-sliced-sirloin-steak-and-peas/
Copyright 2016 Deliciously Organic
This post is linked to Real Food Weekly