Sweet and Sour Meatballs is a combination of chicken and shrimp, with a sweet and sour sauce.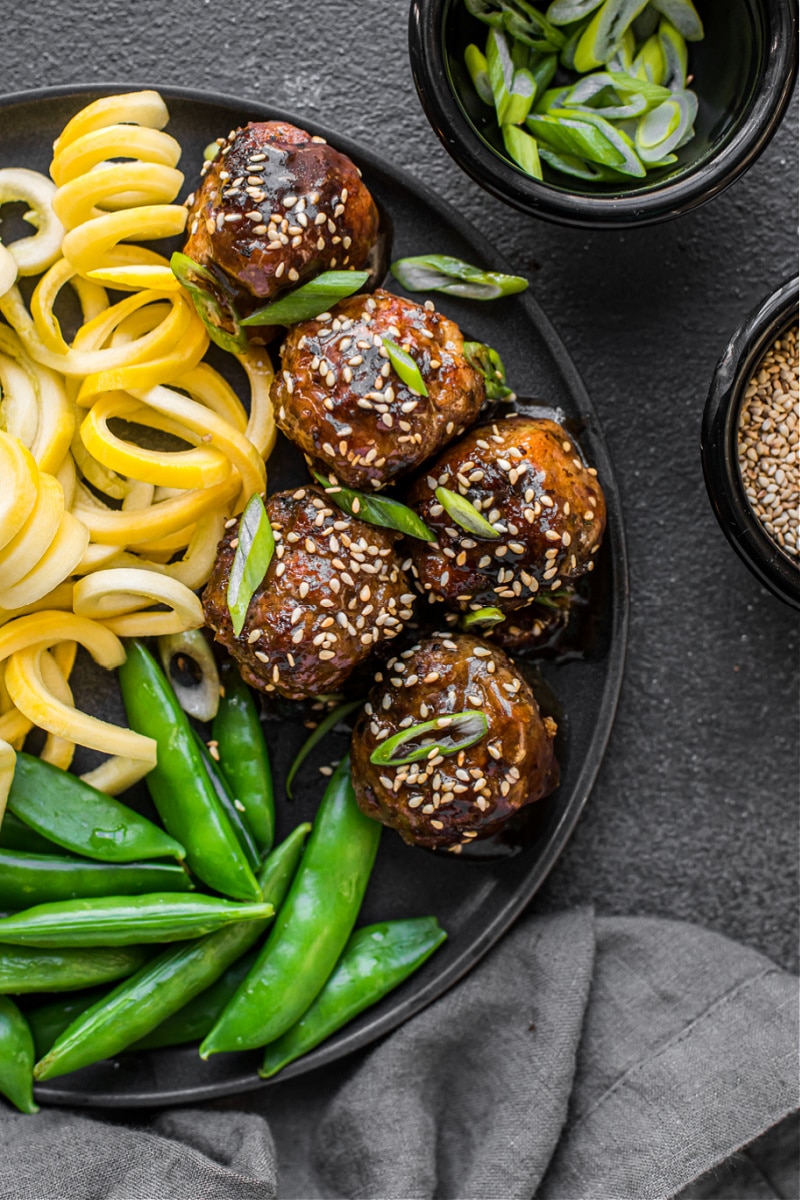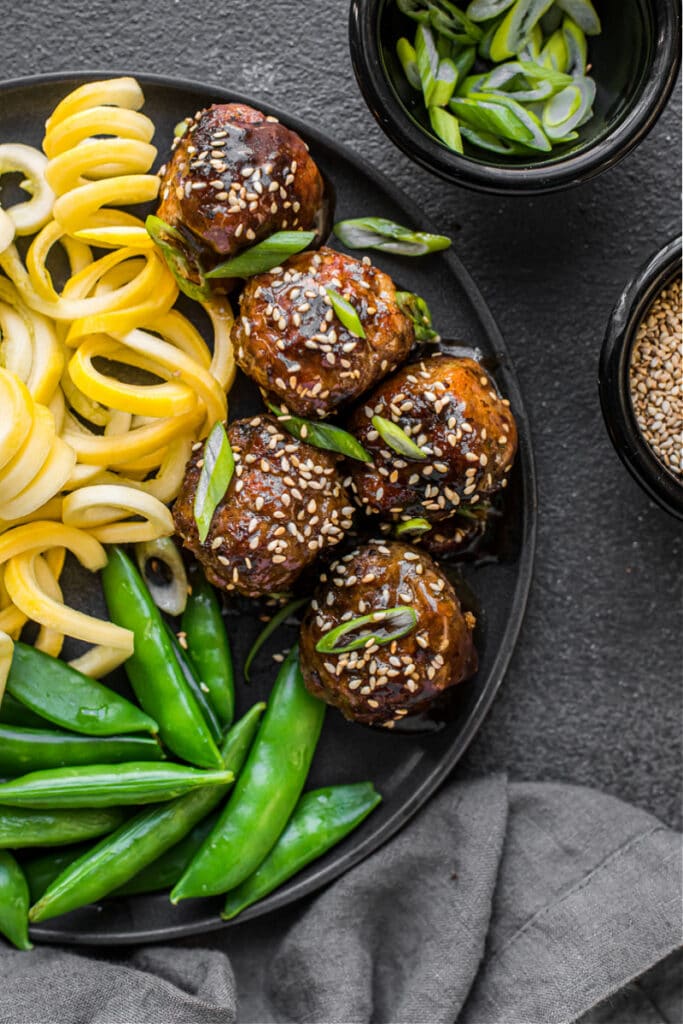 We've reached the 6th anniversary of Deliciously Organic! I'm so thankful for all of you – for the opportunity to share what I've learned and to help you lead a healthier life. Thank you for coming week after week, year after year. I love the conversations we have, the stories you share and the encouraging place this site has become.
This past weekend I watched the documentary, Fed Up. I recommend you watch it with your family to help everyone understand how much sugar is in our food and what it's doing to the health of our nation. One thing in particular that stuck out to me was a quote at the end of the movie. A lady said, "My Mom taught me that people take the time out for what's important to them." It's true – we take out the time for what matters to us. I hear many people say they don't have time to eat or cook healthy foods, but really, if it was truly important, they'd find the time. It's convicting, I know. Let's take time to look at our lives and what we've decided is "important".
I want to challenge you to make healthy eating an important part of each day. Cook for yourself and your family. Get the kids involved. Don't make excuses. What you eat now can have a profound effect on your health and future life. It's worth it.
11 years ago, I was struggling with chronic migraines and decided to take the time to find better ingredients and cook unprocessed foods for my family. Unprocessed foods enabled me to get off my medications, get out of bed and spend time with my husband and kids. Does it take a bit more time to cook unprocessed foods? Sure it does! But I get to experience life instead of hiding a dark room wishing everyone would be quiet and leave me alone. That's pretty amazing if you ask me.
If you're struggling, I want to encourage you that food can make a dramatic impact on your life and your health. Start with small changes. Shop for real foods and get the family involved. It can be life-changing!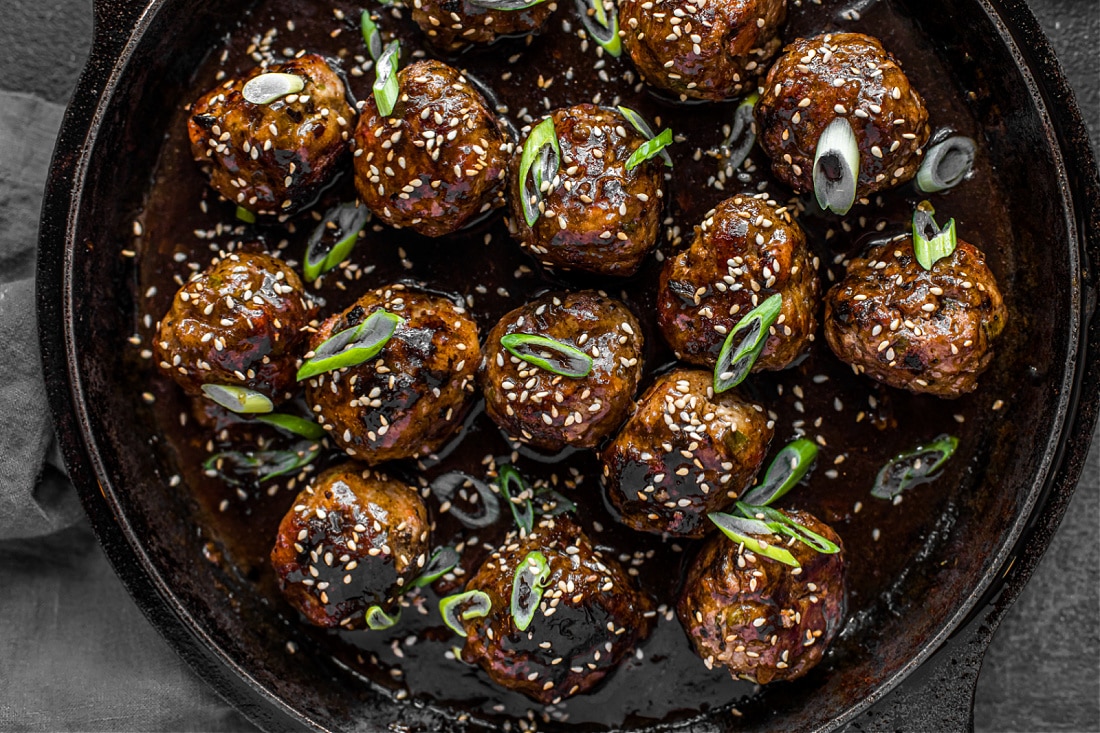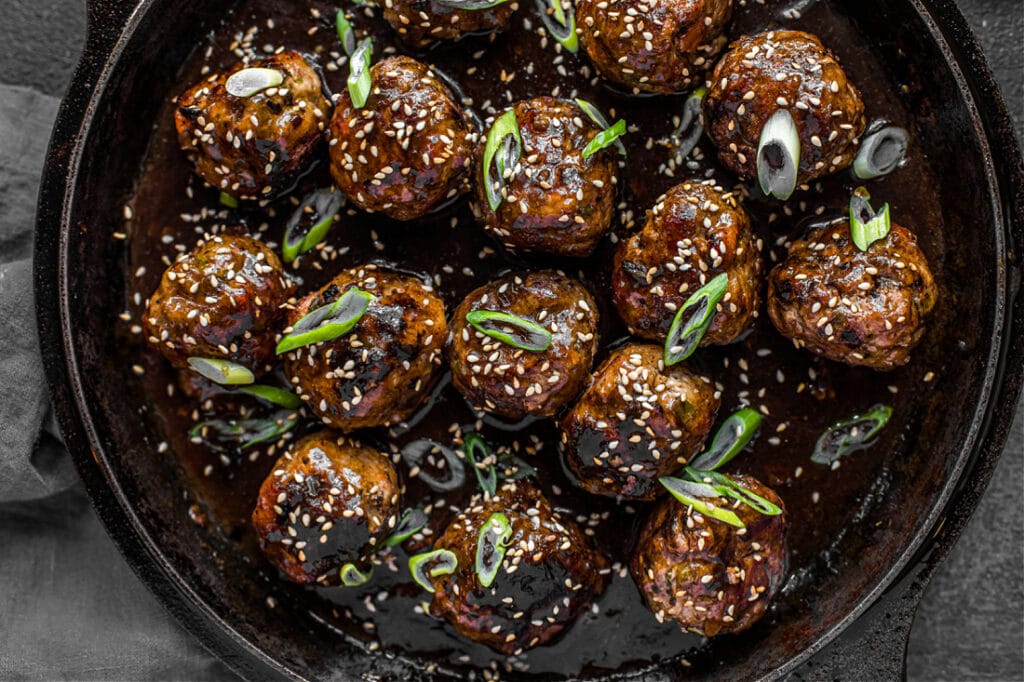 Sweet and Sour Meatballs is a fun, savory dish you can pair with cauliflower fried rice, sautéed vegetables or spiraled squash. I served them with spiraled yellow squash that I didn't even heat up. The raw, crunchy vegetable made for a nice contrast with the meatballs and sauce.
Print
Sweet and Sour Meatballs (Grain-Free, Paleo)
Author: Carrie Vitt
Prep Time:

5 minutes

Cook Time:

25 minutes

Total Time:

40 minutes

Category:

Main Dish

Diet:

Gluten Free
For the Meatballs:
1

pound

ground pork or chicken

1/2

pound

wild shrimp, finely chopped

1 tablespoon

fermented tamari or coconut aminos

1 tablespoon

dry sherry

3

green onions, finely chopped

2

cloves garlic, minced

1 tablespoon

minced fresh ginger

2 tablespoons

coconut flour

2 tablespoons

coconut oil
For the Sauce:
Instructions
Place pork, shrimp, tamari, sherry, onions, garlic, ginger and coconut flour in a medium bowl and using your hands, massage the ingredients until incorporated. Let sit for 10 minutes.
Form the meat mixture into 2-inch diameter balls. Heat a large skillet over medium heat for 2 minutes. Add the coconut oil to the pan and swirl to coat. Place the meatballs in the skillet and cook for 3-4 minutes, until the bottom of the meatballs are golden brown. Using a spatula, turn the meatballs over and continue to cook until the second side is golden brown. Place the meatballs on a platter.
Whisk the water, orange juice, honey, vinegar, tamari, and jams together in a measuring cup. Pour the sauce into the now empty skillet. Increase the heat to medium-high, bring the sauce to a simmer and continue to simmer for 2 minutes. Whisk the arrowroot and 2 tablespoons of water in a small bowl and slowly pour into the sauce mixture, whisking constantly. Cook for about 1 minute until the sauce turns thick. Add the meatballs back to the pan and stir so the meatballs are coated with the sauce. Serve immediately.
Keywords: sweet and sour meatballs