An Apple Pancake is easy to make and a fun breakfast to get the weekend started!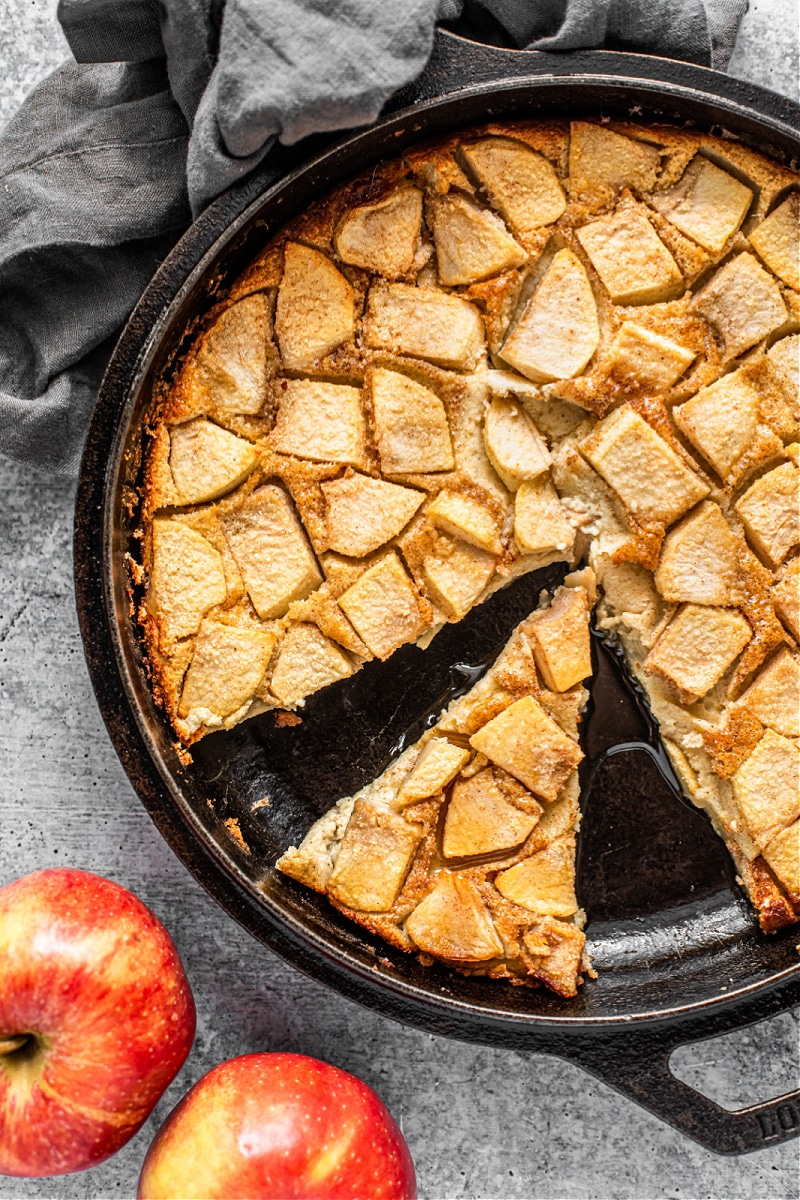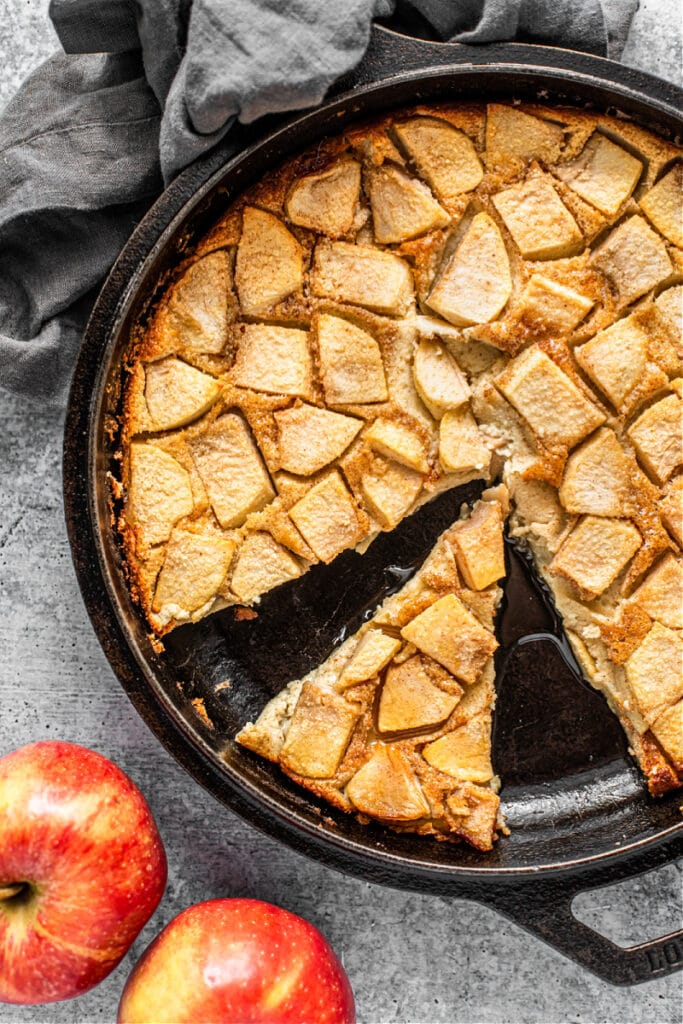 Abby, my younger daughter, has really enjoyed baking lately. She tags recipes in cookbooks and magazines, I jot down the grain-free adaptation if needed, and she spends hours in the kitchen experimenting. The other day she came home from school and said, "Mom, during class I couldn't stop thinking of all sorts of new recipes to create. Is that normal?" Ha! Looks like we may have another cookbook author on our hands!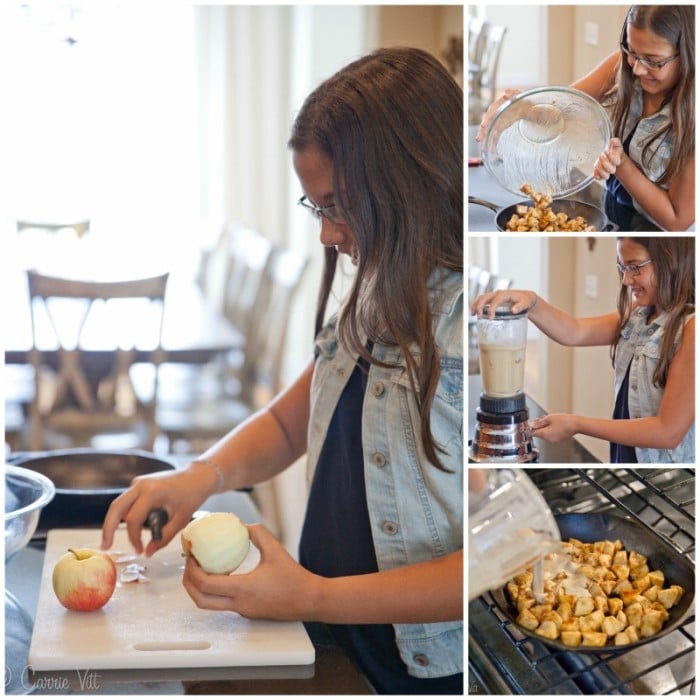 One of her favorite series of books is the Williams-Sonoma Children's Cookbooks. I like these books because they call for real ingredients (no box mixes or packaged foods), they feature plenty of photos and they provide clear instructions. Some of the recipes call for white sugar or white flour, but those ingredients can easily be substituted for less-processed options (I discuss exactly how I adapt recipes in my latest cookbook).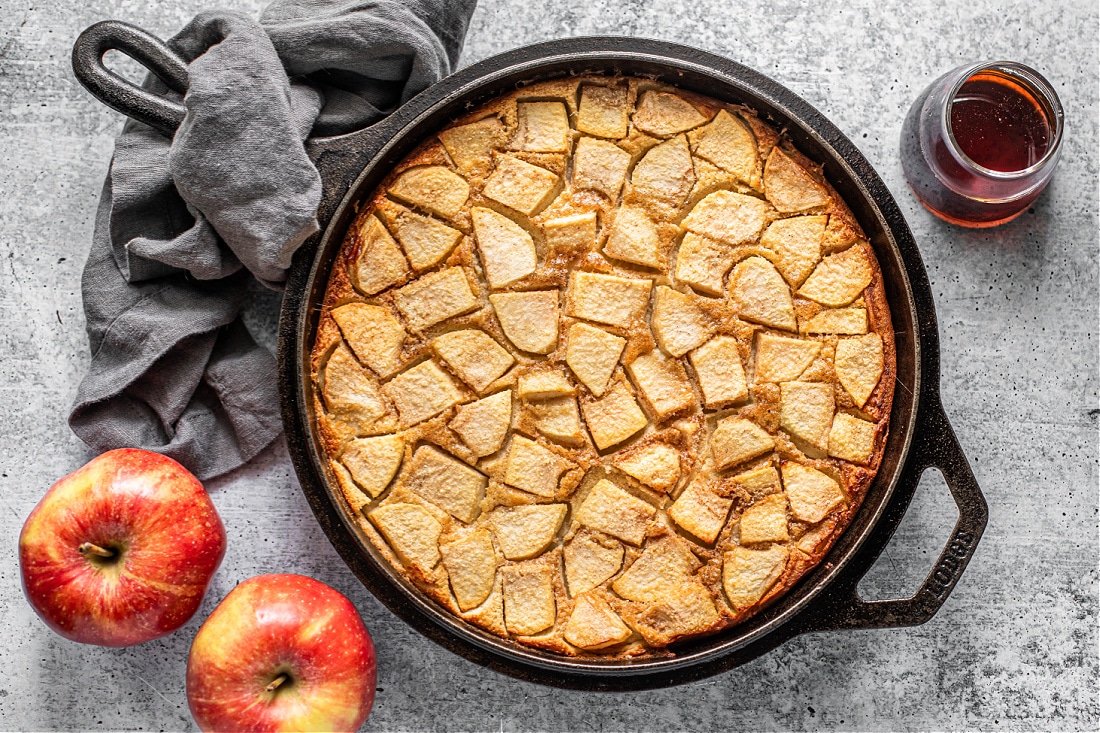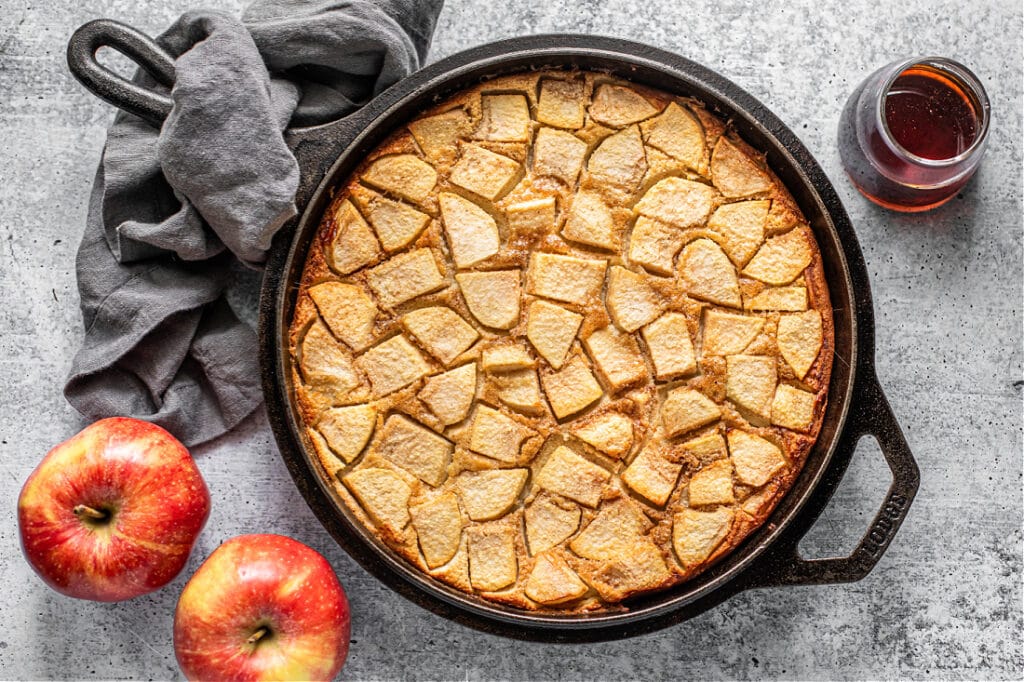 This apple pancake is simple to make and provides a light and sweet treat for breakfast. Add a small drizzle of maple syrup or for a special occasion, powdered sugar for a nice finishing touch.
Print
Apple Pancake (Grain-Free, Paleo)
Prep Time:

10 minutes

Cook Time:

30 minutes

Total Time:

45 minutes

Category:

Breakfast

Diet:

Gluten Free
For the apples:
2

small apples (we used Gala), peeled, cored and cut into bite-size pieces

2 tablespoons

coconut sugar (you can use sucanat, maple sugar or your favorite granulated sweetener)

2 tablespoons

unsalted butter or ghee, melted

1/4 teaspoon

ground cinnamon
For the batter:
Topping:
2 tablespoons

maple syrup for drizzling (optional)
Instructions
Preheat the oven to 400 degrees F and the adjust rack to middle position. Place the apples, coconut sugar, butter, and cinnamon in a medium bowl and stir until combined. Pour the apple mixture into a 10″ cast iron skillet (or buttered 9″ pie plate). Set aside.
Blend together the eggs, coconut sugar, milk, coconut flour, tapioca flour, arrowroot, cinnamon and vanilla in a blender until smooth. Set aside.
Place the skillet with the apples in the oven and bake for 5 minutes. Carefully pull out the oven rack and quickly pour the pancake batter over the apples. Bake for 20-25 minutes until golden brown on top. Cool for 5 minutes. Serve with a small drizzle of maple syrup.