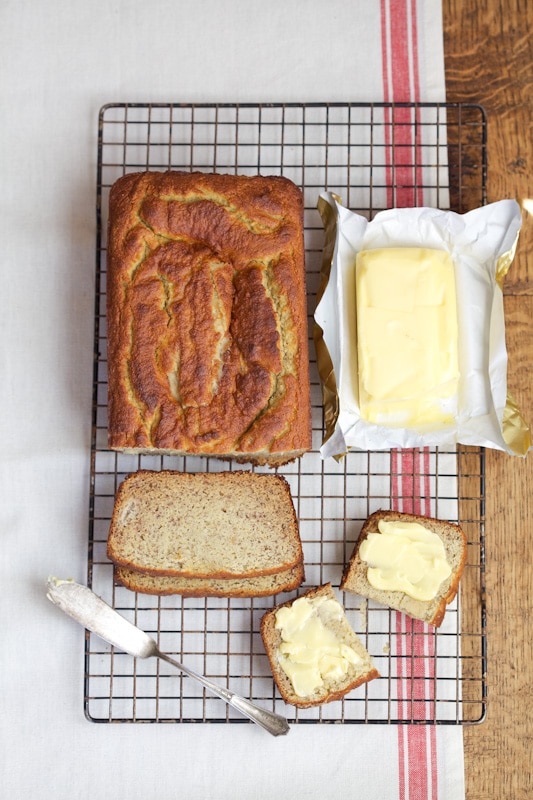 Somedays I start feeling discouraged about the food situation in America. I try to focus on the good being done by so many, but it often seems we're up against giants. The companies that produce GMOs or sell foods with dozens of harmful ingredients have footholds everywhere I look. I wish politicians who promise to require labeling would follow through, but can they? I don't really know.
I see so many uncertain factors about GMOs. Consumers are in the dark, and many big brands don't want food labeling. Some companies support the labeling, though. It's made a difference in my grocery shopping. A few weeks ago I was about to buy a food sold by a company opposed to GMO labeling. I quickly remembered their stance, looked around the aisle and found the food I needed from a company supporting transparency. I never thought I'd buy food this way, but for me, it's important. Enough of our tax dollars subsidize the growth of GM crops. I don't want my grocery money to support companies opposing accurate food labeling. I certainly support giving consumers the ability to make an educated decision. Has it made a difference in your shopping?
Adding confusion, some companies play both sides of the field. "It's been reported that Nestle has donated $1.16 million to oppose GMO labels in California and yet a top Nestle executive went on record saying that customers should be the ones to decide about genetically modified foods." What? From a marketing standpoint I can see why they would play both sides, but isn't it sad that we don't really know what or who to believe?
http://youtu.be/Lni6OAJz3sk
As I was thinking about this, I was encouraged because a long-term study from France was published a few days ago showing the possible damaging effects of Roundup herbicide and genetically modified corn. Why is this encouraging? In a time when companies like Monsanto spend millions to "prove" their products don't need scrutiny, a study like this may shed new light on the topic and get people thinking about what's in their food.
I'm not a California citizen, so I can't vote to support Prop 37, but I want to do what I can to get the word out. If this passes, it may begin a domino effect, giving us all the choice whether we want to purchase foods containing GMOs.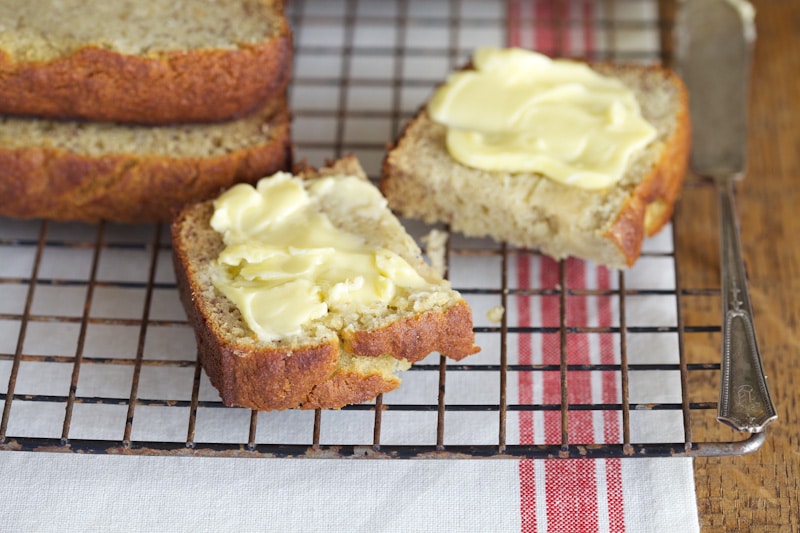 And now for the banana bread. If you're looking for grain free, see the recipe below. Or if you need a gluten free bread (with grains) or whole wheat bread I've provided all options for you. It's a basic recipe that you can add all sorts of mix-ins to, such as walnuts, pecans, chocolate chips, shredded zucchini, raisins, etc. After testing a few loaves, I had some leftover bread, cut it into cubes, dried them in the oven and my kids ate the little cubes with whole yogurt for breakfast. A great option!
Makes one 5 x 9 - inch loaf
Banana Bread (Grain Free, Gluten Free, Paleo, Primal)
Ingredients
For the batter:

6 large eggs
1/3 cup coconut milk
1/4 cup honey (I used clover)
1 teaspoon vanilla extract
8 tablespoons unsalted butter, melted (you can substitute with coconut oil )
3/4 cup coconut flour
1/2 cup almond flour
2 teaspoons grain-free baking powder*
1 teaspoon baking soda
1/2 teaspoon Celtic sea salt
1 cup ripe bananas, mashed (about 2 large bananas)
Instructions
Preheat oven to 350ºF and adjust rack to middle position. Place all ingredients in the bowl of a food processor and process until smooth. Pour into a buttered loaf pan (I always use a glass loaf pan to ensure even baking). Bake for 40-55 minutes until tester inserted in the middle comes out with a few moist crumbs attached. Cool for 10 minutes and then invert bread onto a cooling rack.
*To make homemade grain-free baking powder combine 1 part baking soda, 1 part arrowroot powder and 2 parts cream of tartar. Store in an airtight container for up to 6 months.
7.8.1.2
891
https://deliciouslyorganic.net/banana-bread-grain-free-gluten-free-paleo/
Copyright 2016 Deliciously Organic