Most of us like to sink our teeth into a piece of bread, slather some butter on a muffin or eat a crunchy cracker every once in a while. Eating gluten free, grain free, or Paleo can complicate that for us, though. With all the tricky food labeling out there, we may have trouble discerning which products to eat. Finding great alternative recipes often poses a difficult challenge, too. That's why I created this recipe for easy paleo bread!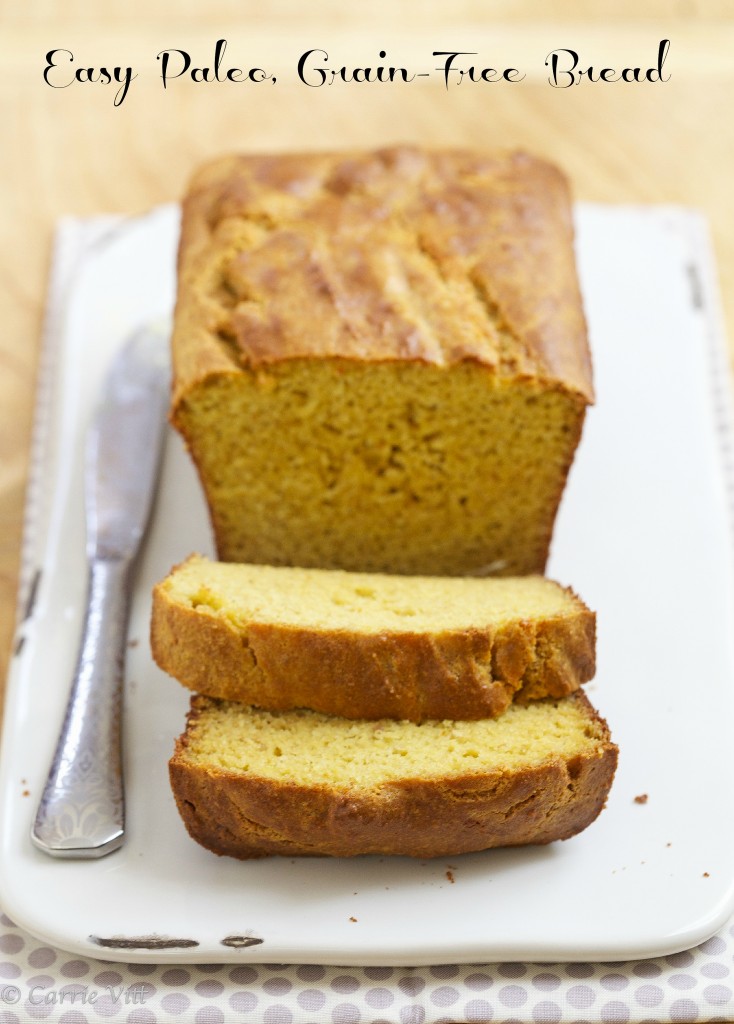 Here's a list of recipes and products that taste like the real thing. For the purpose of this post, I'm not going to focus on one particular type of diet, but give suggestions for all different diets. We're all on a unique path in our food journey, so I want to give as many options as possible to help you on your way.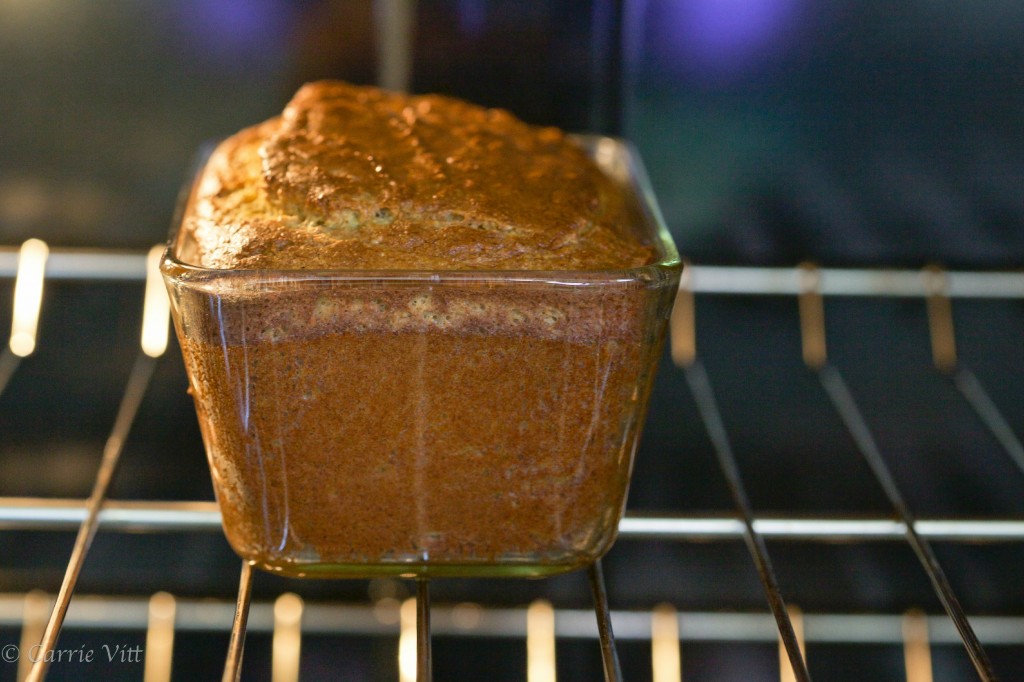 Grain Free, Gluten Free or Paleo:
Grain-Free Sandwich Bread from Nourished and Nurtured
Coconut Wraps by Pure Wraps
Paleo Bread by The Julian Bakery
Cranberry Almond Loaf by Elana's Pantry
Grain Free Crackers (I make a batch of these once a week!)
Traditional:
Brown Soda Bread with Currants and Caraway by Nourished Kitchen
Soaked Zucchini Bread by Food Renegade
Dehydrated "Raw" Crackers by The Nourishing Cook
Einkorn Pitas by Food Loves Writing
A basic loaf of grain free bread is a great tool to have in your repertoire. Even if you don't eat grain or gluten free, you can tuck this recipe away for the next time you have guests with a dietary need. It's a sturdy bread that's a great addition to dinner, a sandwich, or as a foundation for sweets like bread pudding. The beauty of this recipe – it can all be mixed in the food processor, poured into a buttered dish and baked!
Print
Paleo Bread (Gluten Free, Grain Free, Gaps)
The pureed cashews and unflavored gelatin help add structure to this bread. I store the bread wrapped in a large piece of parchment paper in an airtight container for up to 2 days at room temperature or for 4-5 days in the refrigerator.
Inspired by Elana's Pantry
Prep Time:

40 minutes

Cook Time:

35 minutes

Total Time:

1 hour 25 minutes

Category:

Baking

Diet:

Gluten Free
Instructions
Place cashews and 1/4 cup water in a small bowl and let soak for 30 minutes.
Preheat oven to 350ºF and adjust rack to middle position. Butter a 7 1/2 x 4 1/2" glass loaf pan. Pour cashews and water mixture into the bowl of a food processor. Blend until smooth, scraping down the sides a few times to ensure all cashews are pureed. Add almond flour, coconut flour, gelatin, salt, baking soda, eggs, butter, honey and cider vinegar to the cashew mixture. Process until smooth. Pour batter into buttered loaf pan and bake for 30-35 minutes, until golden brown and a toothpick inserted in the center comes out clean. Cool for 10 minutes. Run a knife around the outer edges of the bread and then invert bread onto a cooling rack and remove from loaf pan. Serve.
Nutrition
Serving Size:

Makes one 7 1/2 x 4 1/2" loaf