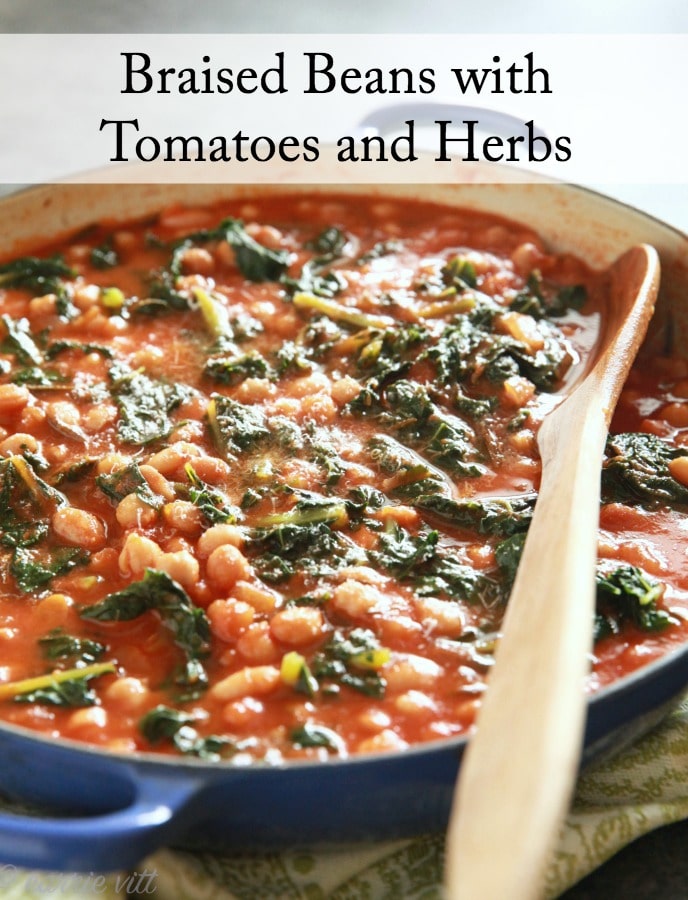 Is it ok to eat legumes and nightshades when you have a thyroid disease? I get this question often and have found there is a lot of confusion around the topic.
With our clients at Biodynamic Wellness, we've found that properly prepared legumes are a healthy addition to a thyroid-healing diet for most people.
Carbohydrates are important for the health of the adrenals and also for the liver in converting the thyroid hormone T4 to the active form T3. Of course, you don't want to eat a super high carb diet, because that can have negative effects on the body, but around 100g of carbs spread throughout the day is a good amount for most people.
An ultra low-carb diet may be trendy right now, but if you have thyroid disease, this isn't the best idea. Too few carbs can backfire and leave the adrenals fatigued or cause low thyroid conversion in the liver. This is why I've always used legumes in my recipes here on the blog and in my cookbook.
If you've been on a strict low-carb diet and aren't seeing the results you're looking for, then I recommend talking to your practitioner about adding some properly prepared legumes, lentils, and possibly gluten-free grains back into your diet and see if that changes your symptoms.
What about nightshades?
If you struggle with arthritis or pain in the joints, then it's best to avoid nightshades. Some common nightshades are eggplant, peppers, potatoes and tomatoes. But, in our practice, we've found that if you don't have these symptoms, then nightshades can be a healthy addition to a thyroid-healing diet.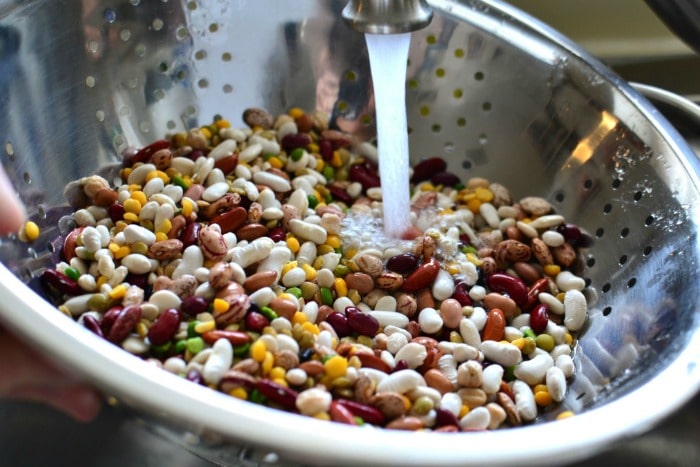 Braised beans are an ultimate comfort food in the wintertime and I love that they make for great leftovers! I cook them on the stove, but I bet this recipe would also work well in the slow cooker.
Print
Braised Beans with Tomatoes and Herbs
1

cup

dried cannellini beans, soaked overnight* (you could also use white navy beans)

1

cup

dried chickpeas, soaked overnight*

2 tablespoons

unsalted butter or ghee

1

onion, chopped

3

cloves garlic, chopped

2

stalks celery, chopped

24 ounce

jar crushed tomatoes

4

cups

chicken stock

3

sprigs fresh rosemary

3

sprigs fresh thyme

1

head Lacinato kale, chopped (you could use chard if you prefer)

2 teaspoons

Celtic sea salt

1/2 teaspoon

freshly ground black pepper

1/4

cup

grated Pecorino Romano cheese (optional)
Instructions
*Place the cannellini beans and chickpeas in a large bowl. Cover with water and add 2 pinches of baking soda. Let soak overnight at room temperature.
The next day, drain and rinse the beans. Melt butter in a large pot over medium heat. Add the onion, garlic and celery and cook until just tender, about 5 minutes. Add the crushed tomatoes, chicken stock, drained and rinsed beans, rosemary and thyme and bring to a boil. Reduce the heat to a simmer and let cook until the beans are tender, about 4 hours.
About 20 minutes before serving, bring a pot of water to boil and add the kale to the boiling water. Cook for 8 minutes and then drain. (This step removes the goitrogens which can inhibit the uptake of iodine in the thyroid. For a video explaining the benefits of this, check out my Instagram feed page and see my IG story titled "kale")
When the beans are tender, stir in the cooked kale, sea salt and black pepper. Sprinkle with Pecorino Romano and serve.