Brussels sprouts with Lemon and Hazelnuts is an easy, nourishing side dish that's perfect for the holidays!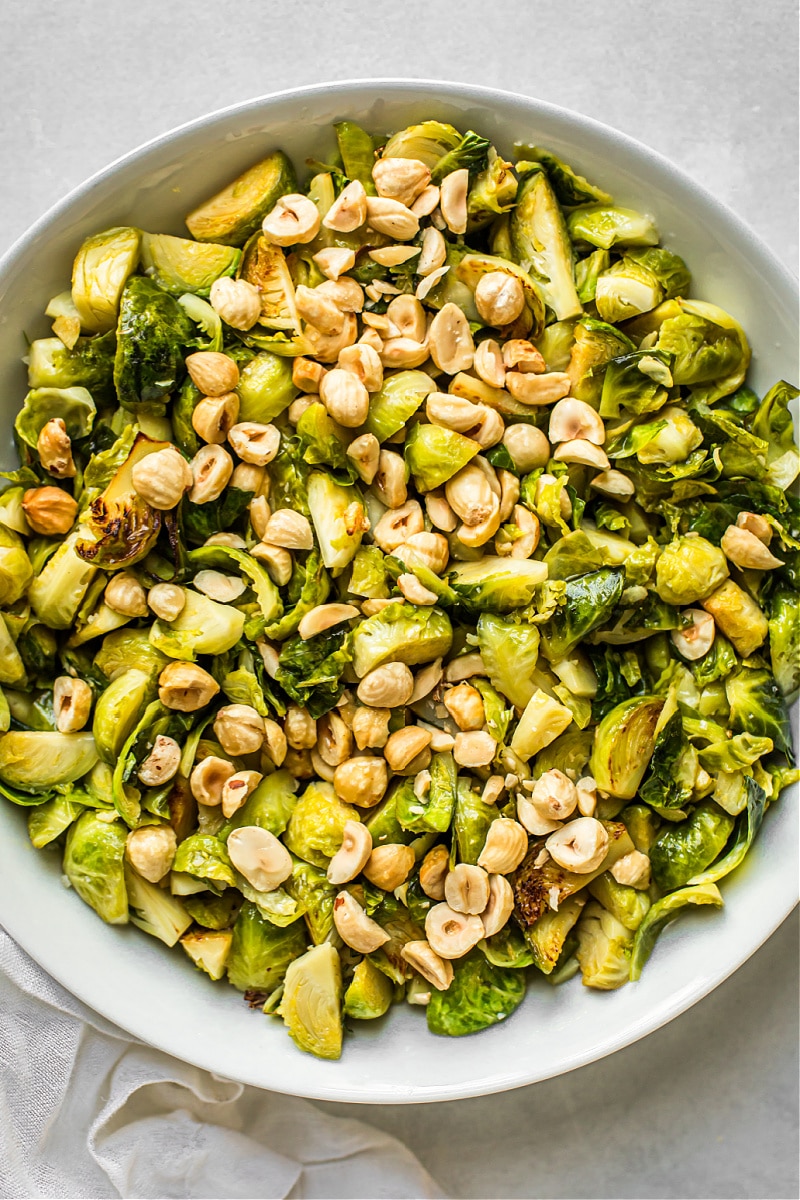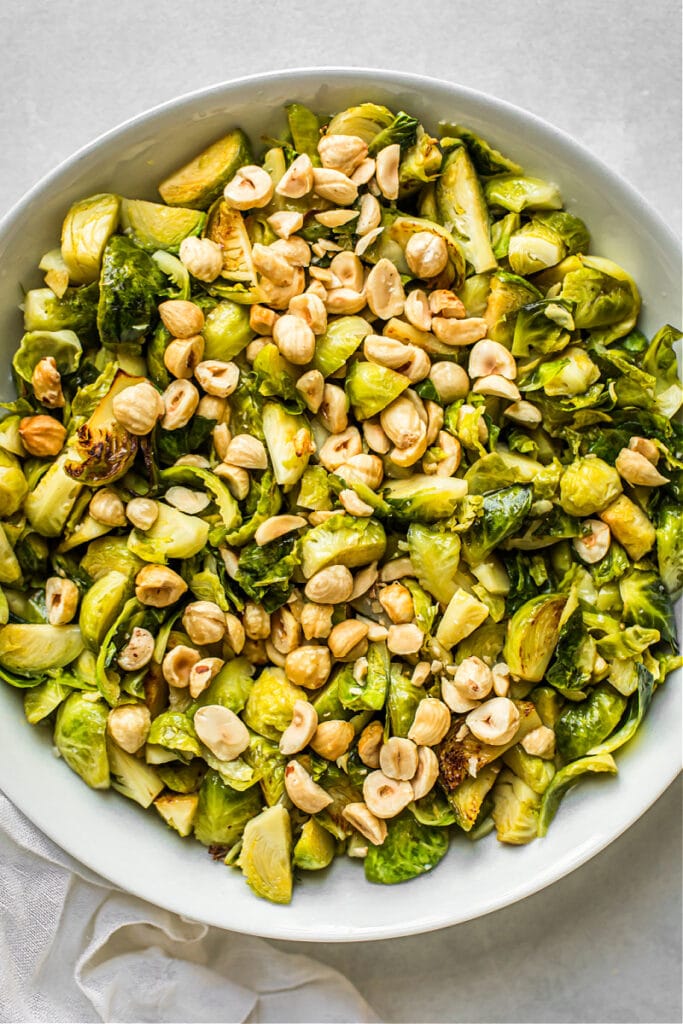 Brussels sprouts contain goitrogens which can inhibit the uptake of iodine into the thyroid (which creates low thyroid hormones) so simmering for 8 minutes helps reduce these levels and as an added bonus, it also removes the bitter flavor.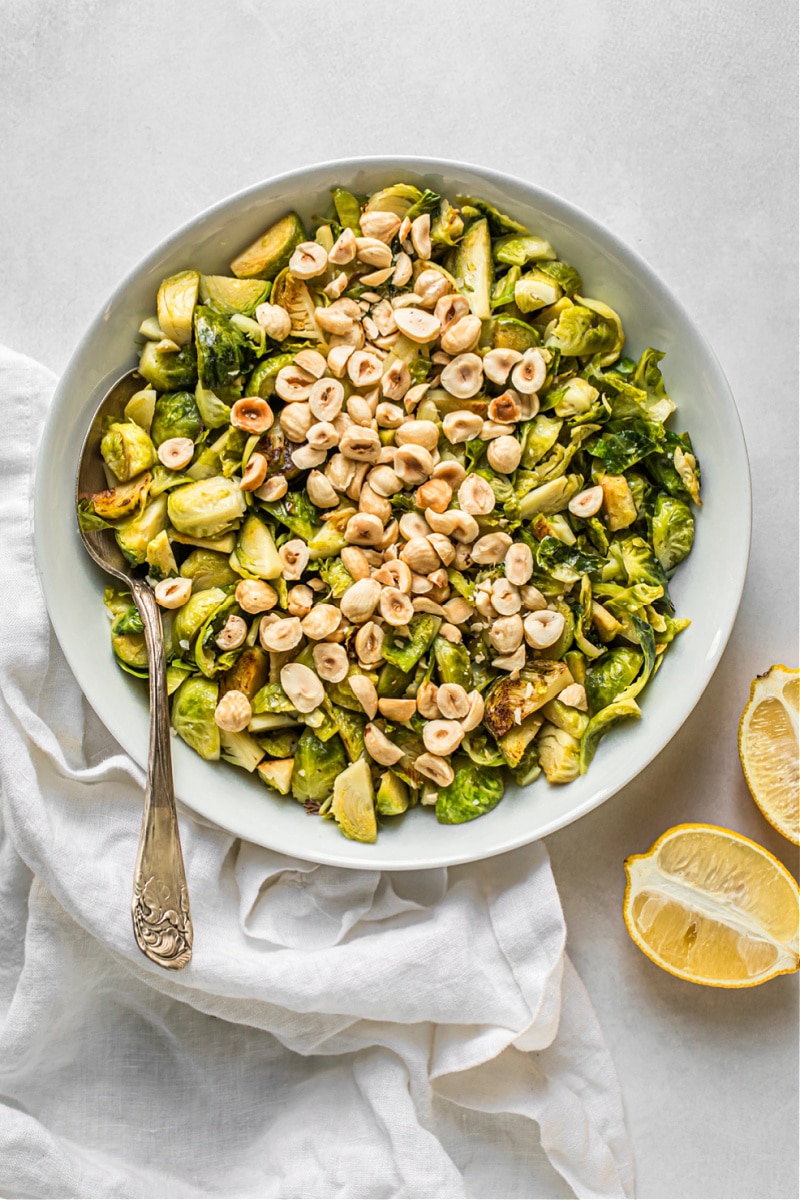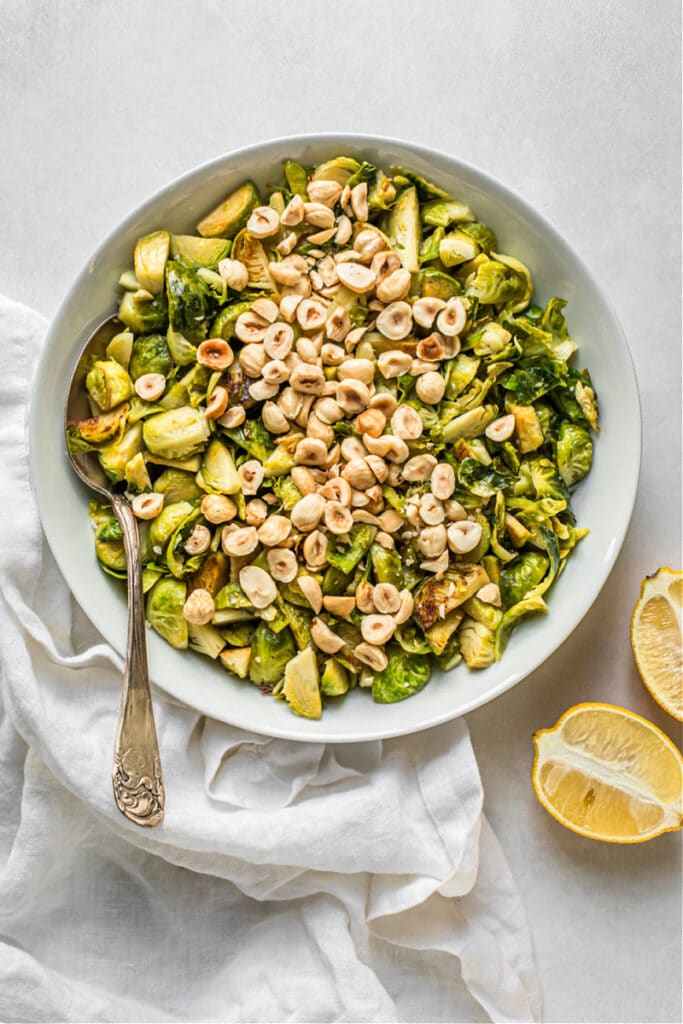 A bit of browning, some ghee, lemon and crunchy hazelnuts fill this side dish with nutrients and flavor (remember it's good to eat butterfat with vegetables so your body can properly assimilate the nutrients).
The other evening when I was prepping dinner, my daughter said, "Oh yay! Brussels sprouts!". I laughed to myself, never having dreamed I'd hear a kid express excitement over this vegetable. If my kids can love it, so can you! 🙂
Brussels Sprouts with Lemon and Hazelnuts
Ingredients
1 pound brussels sprouts
1 teaspoon Celtic sea salt , divided
2 tablespoons ghee ( click here for an easy homemade recipe)
Juice of half a lemon
1/4 cup crispy hazelnuts (I used this method to dehydrate the nuts) (omit for nut-free)
Instructions
Place brussels sprouts in a medium-size pot and cover with water. Stir in 1/2 teaspoon sea salt and bring pot to a boil. Lower heat to a simmer and cook for 8 minutes. Drain. Coarsely chop the brussels sprouts. Melt ghee in a large sauté pan over medium-high heat and add brussels sprouts and remaining 1/2 teaspoon sea salt. Cook, stirring occasionally, until sprouts begin to turn golden brown. Remove from heat, spritz with lemon juice and sprinkle with hazelnuts. Serve.
7.8.1.2
3466
https://deliciouslyorganic.net/brussels-sprouts-lemon-hazelnuts/
Copyright 2016 Deliciously Organic
//