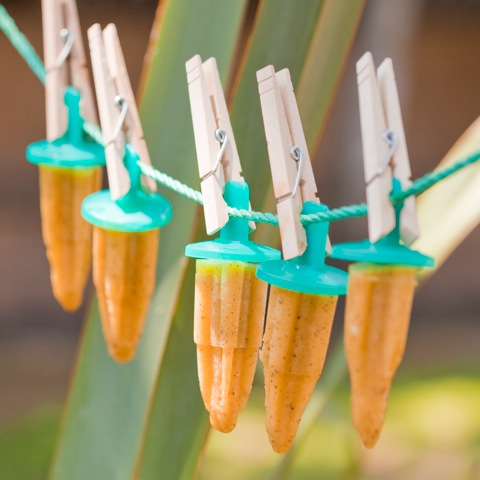 I love popsicles. They sit in the freezer, ready for an after-school snack or a break from playing in the sprinklers. Most Moms I know keep some on "stand-by," just in case, but store-bought ice pops often drip with preservatives, artificial coloring, trans-fats, and refined sugars. The temperatures keep rising and soon our little ones will finish school for the summer. Why not make our own popsicles at home? We can go beyond freezing juice and use ingredients like fresh fruits, nut butters, chocolate, nuts, vegetables, and maybe even a little quinoa.
I was delighted to find Anni Daulter's book Ice Pop Joy on my doorstep a few weeks ago. Page after page bursts with new flavors for ice pops. Some are fruity, some creamy, some super sweet. I immediately went to the Chocolate Pop chapter and tried out the Chocolate Wonder Pops.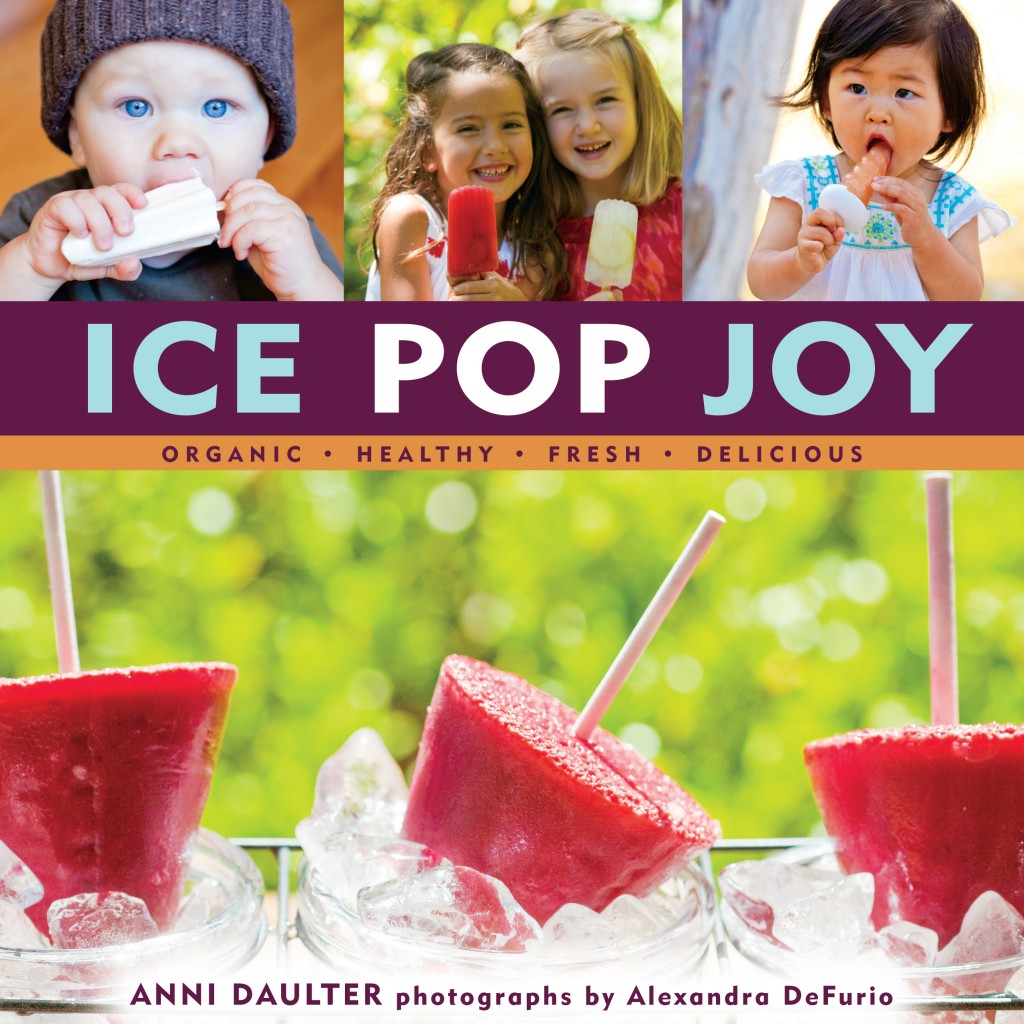 Wow. These delights rival store-bought fudge pops, but with far more nutrition. She includes a tablespoon of flaxseed and a few tablespoons of crushed almonds. You get the added benefits of omega-3 fatty acids, a bit of fiber, and crunch from the seeds and nuts. This month, I plan to try more: Peanut Butter and Chocolate Classic Pop – creamy chocolate and peanut butter (need I say more?), Melon Madness – melon, cilantro, honey and mint and Kava Calm – kava and spearmint tea blended with honey.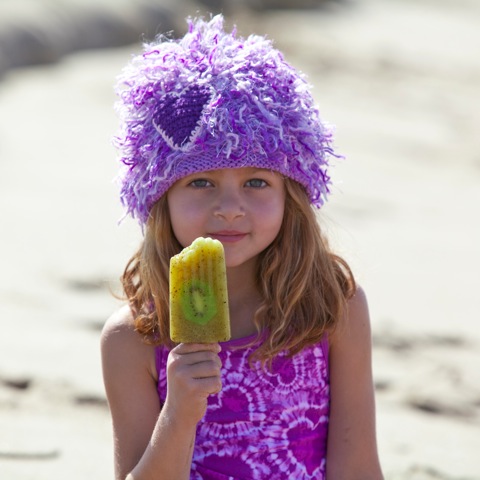 Many of the pops call for soy milk, tofu and agave. I easily substituted whole milk, frozen coconut milk, and honey for these ingredients to fit better with my nutritional point of view.
This week, Anni launches an online conscious family magazine called Bamboo. The site is up and you should check out the first issue (hint, it features the tomato basil quiche recipe from my book!). To celebrate the release of her new book, website and magazine I'm giving away a copy of Ice Pop Joy! To enter, leave a comment below. Giveaway ends Wednesday, 11 May at 11:59pm. Contest open to US states only. One name will be selected using random.org and be contacted. The winner has 3 days to respond before being disqualified and a new winner chosen. Good luck!
Chocolate Wonder Pops
Loosely adapted from Ice Pop Joy.
Ingredients
8 ounces chopped dark chocolate
2 cups whole milk or coconut milk
6 tablespoons chopped almonds, divided
1 tablespoon ground flaxseed
Instructions
Melt the dark chocolate in the top of a double boiler. Once melted, pour chocolate into blender and add milk, 3 tablespoons chopped almonds, and ground flaxseeds. Blend all ingredients together until smooth. Pour mixture into a large bowl and stir in remaining chopped almonds. Pour mixture into chosen pop molds and put sticks in place. Freeze pops until solid.
7.8.1.2
3383
https://deliciouslyorganic.net/chocolate-fudge-popsicle-recipe/
Copyright 2016 Deliciously Organic
All of the photography was taken by Alexandra DeFurio and used with permission.