I have several go-to smoothie recipes, but I'm always looking out for new and exciting ideas like this chai tai smoothie.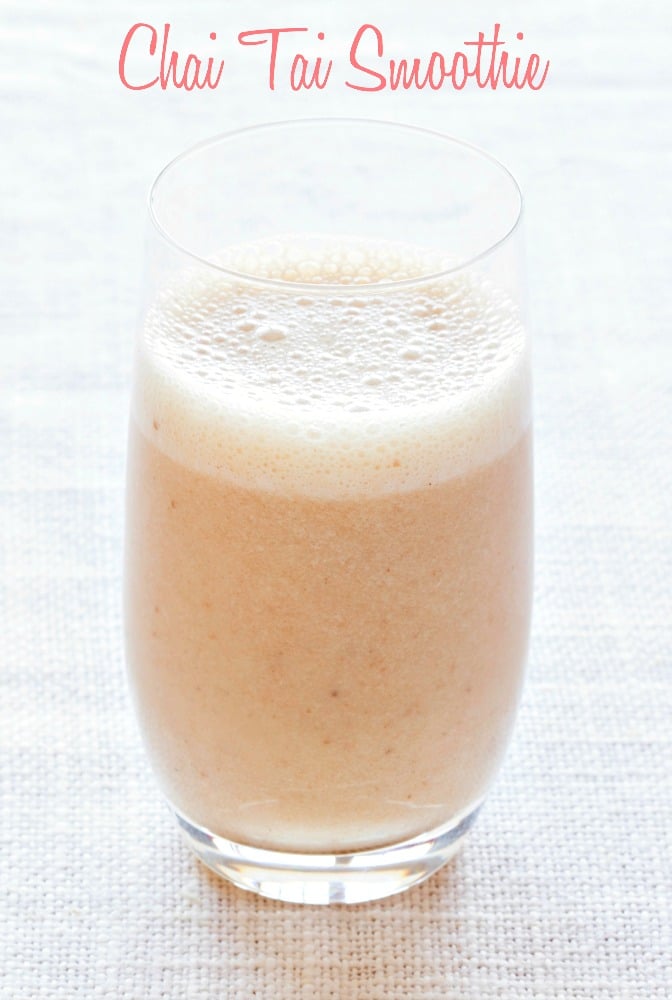 My friend, Tess Masters, writer of The Blender Girl, has a new smoothie app (for the iPhone or iPad) that's one of the most beautiful and helpful apps I've ever used! When you open it, you answer questions like: "Do you feel under the weather or sluggish and toxic?" "Do you need a burst of energy or a healthy boost?" "Do you crave something clean and green or savory and salty?" After you tap on a few answers, dozens of different recipes pop up tailored to your current smoothie preferences. You can even search according to dietary restrictions!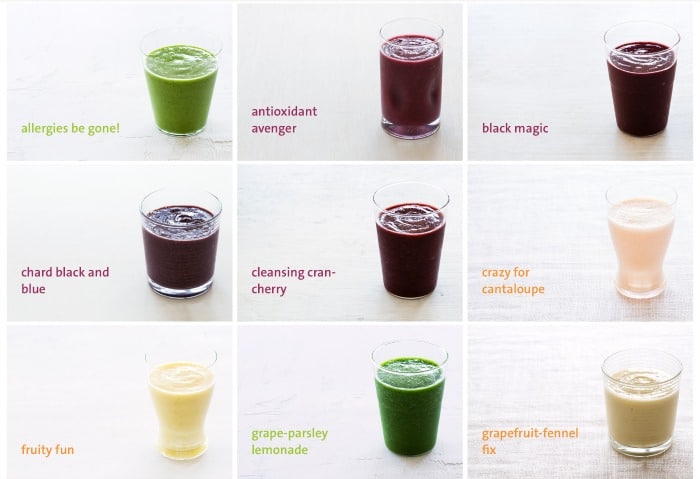 Each recipe uses only natural flavors or sweeteners, and most are nut-free, soy-free, corn-free and/or sugar-free. With alternate ingredients included in every recipe, hundreds of flavor combinations and nutritious varieties are possible. Within the app, Tess shares tips, methodology and techniques so we can create our own custom blends.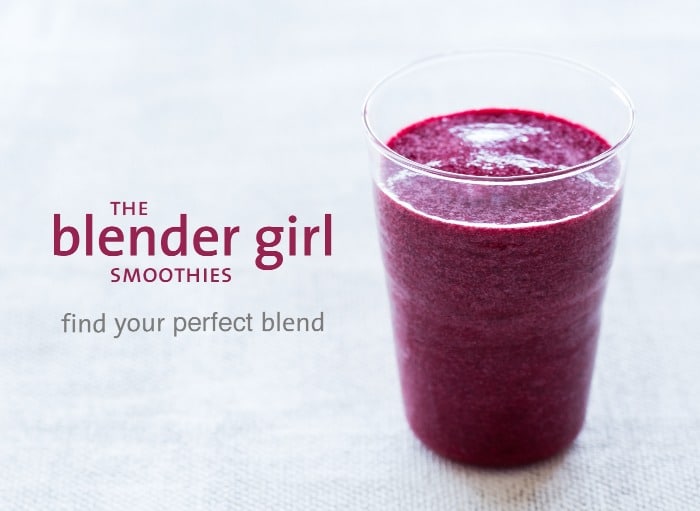 As I've mentioned in past posts, I think it's very important to include some Vitamin A from animal sources in your meals, especially if you want to detox. For the recipes I've tried, I've added a raw pastured egg yolk, some grass-fed gelatin or used unprocessed, grass-fed milk or cream in place of the nut or seed milks to add some extra nutrients – they've all turned out great! (Egg yolk and gelatin blend in nicely without adding flavor.)
I'm giving away 5 Blender Girl Smoothie apps to five lucky winners! The winners can choose between the iPhone or iPad version. 
In order to enter, just answer the following question in the comments below: How will The Blender Girl app help you and what will you do with it?
Chai Tai Smoothie
Recipe from the Blender Girl Smoothies App. Used with permission.
Serves 2
1 cup unsweetened almond milk or other milk of your choice
1 cup coconut water
1/4 cup pitted dates (soaked, if using a conventional blender)
1 teaspoon vanilla extract
1/2 teaspoon ground cinnamon
1/4 teaspoon ground ginger
1/8 teaspoon ground nutmeg
1/8 teaspoon ground cardamom
Pinch of ground cloves
Pinch of Celtic sea salt
2 medium frozen sliced bananas
1 cup ice cubes (optional)
Place all ingredients into the blender and puree on high for 30-60 seconds, until smooth and creamy.
Boosters:
1 tablespoon blanched raw almonds, soaked
1 tablespoon chia seeds
1 tablespoon flaxseed oil