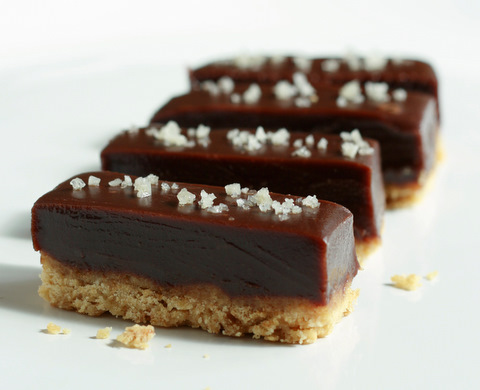 A few weeks ago my husband bought me a camera and I've had such a blast figuring out how to use it. The camera came with one rule that I had to agree to before the purchase; if he bought it for me, I would NEVER ask him to carry it around. Can you tell he's not much of a camera guy? What's funny is he married into a family that's full of shutterbugs. My Dad will casually shoot a few hundred photographs at a normal family gathering. My brother Luke has a video production company so he pulls out the cameras also . . . Let's just say that our last family vacation was incredibly well documented. I think we had over 1000 pictures.
When Pete and I got married, he was stunned at the fact that there was always a camera around (I've had to plead with to him to be in at least one picture in my upcoming cookbook!)  Years ago he would make comments like, "Doesn't it bug you that there's always a camera out at family gatherings?"  I hadn't really noticed. Last year my Dad gave my brothers and I DVDs of all of our family videos (there were 81!). We were watching one late one night and there I was, about 8 years old, dancing in the living room with my two brothers being filmed with a HUGE umbrella light in the corner. When Pete saw it he said, "Oh my gosh, now I get it! You don't even notice the cameras because you were constantly being filmed and photographed as a kid!"  Yeah, I guess that pretty much explains it.
Since I received my camera, I've read tutorial after tutorial and can't wait to cook something new, throw it on the table and see what kind of pictures I can come up with. I've called my brother and he's given me some quick tutorials and we've been bonding over things like aperture and f/stops. Each day, I kiss my husband good-bye, get the kids off to school, and quickly pull out my tripod, camera and some food . . . it's like an addiction, I just can't get enough. The timing of all of this is quite humorous given the fact that I have more to do in the next 5 weeks then I can possibly handle. I guess the camera is providing an outlet during this insanely busy time in our family.
I was going to wait until December to share this recipe with you, but I just couldn't. I found it in a Martha Stewart magazine the other day and thought for sure I could change up the ingredients a bit using whole wheat flour and such. The end product is a recipe I'll be using at the holidays for many years to come. A batch of these would be perfect to make for that first evening you have family in for the holidays or to bring as a hostess gift. They're best when made the day before so they can sit overnight in the fridge.
Chocolate Caramel Bars
Adapted from "Martha Stewart Living" magazine.? This recipe was posted before I began posting only grain-free recipes on my site. Here's a great grain-free shortbread recipe that you can use as the crust and then follow the chocolate caramel recipe below as written.
Ingredients
3 tablespoons organic whole cane sugar or sucanat
1 teaspoon maple syrup
1 1 /2 cups plus 1 tablespoon whole wheat pastry flour
1/4 teaspoon coarse sea salt
9 tablespoons unsalted butter, room temperature, cut into tablespoons
10 ounces dark organic chocolate (I like Green and Blacks)
1 1/2 cups organic whole cane sugar or sucanat
1/4 cup water
6 tablespoons unsalted butter
1 cup heavy cream
1/2 teaspoon coarse sea salt
1 tablespoon coarse sea salt, for garnishing
Instructions
Preheat oven to 350 degrees. Line a 8 x 8-inch square pan with unbleached parchment paper. Leave an overhang on all sides. Lightly butter the parchment inside the pan and then set aside. In the bowl of a food processor, pulse together whole cane sugar, maple syrup, flour and salt to combine. Add butter and process until dough begins to come together. Pour dough out onto pan and press evenly into pan. Bake for 30 minutes, until golden brown.
Place chocolate in a large bowl and set aside. In a medium saucepan, heat whole cane sugar and water over medium heat. Simmer until it reads 220°F on a candy thermometer, about 6-7 minutes. Remove from heat and add the butter, cream, and 1/2 teaspoon salt. Put saucepan back over heat and bring to a boil, stirring until smooth. Pour mixture over chocolate and let mixture sit for 1 minute. Whisk together until smooth and then pour mixture over crust. Refrigerate overnight. To serve carefully lift up on the parchment paper to release the bars from the pan. Cut bars using a knife dipped in hot water and then quickly dried. Sprinkle with sea salt. These bars can be kept in the fridge for at least 3 days.
7.8.1.2
3419
https://deliciouslyorganic.net/chocolate-caramel-bars/
Copyright 2016 Deliciously Organic