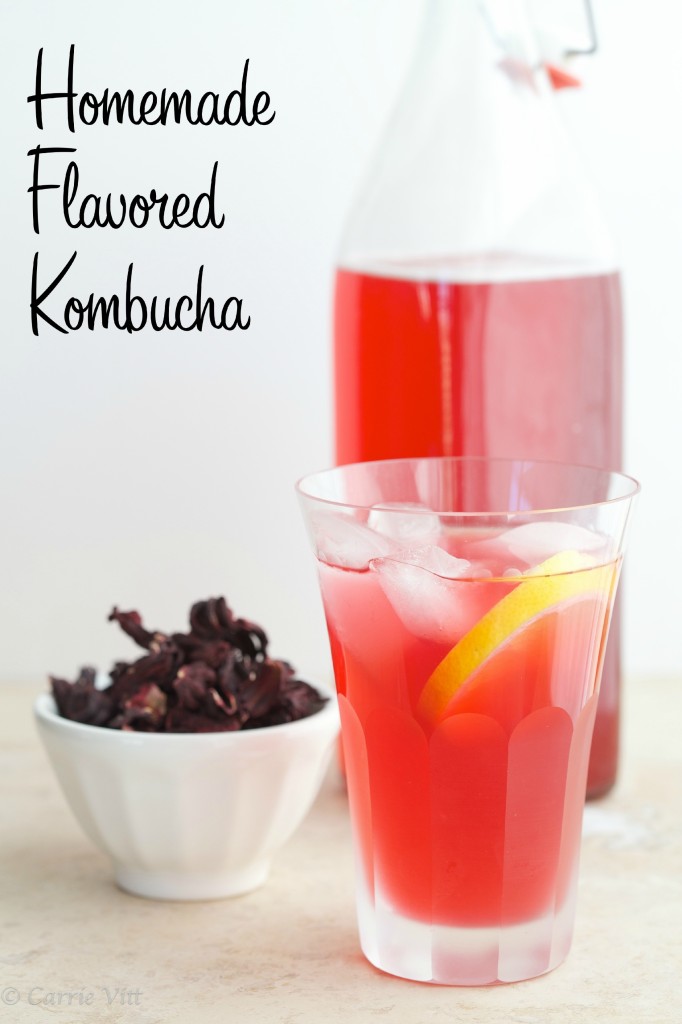 I've been making homemade kombucha for about two years now and the whole family loves it. If you're not familiar with kombucha, it's a sweet, fermented, effervescent tea full of probiotics and properties which stimulate the liver to discard toxins. It's much more economical to make kombucha at home than buying it in stores.
I started experimenting with flavored kombucha and found it really quite simple. Instead of adding the flavored tea at the end, I like to add it at the beginning. Our favorite flavored tea is hibiscus, so I've been adding 1/4 cup dried hibiscus to the hot water along with the other tea bags. It gives the tea a pretty pink color and wonderful flavor.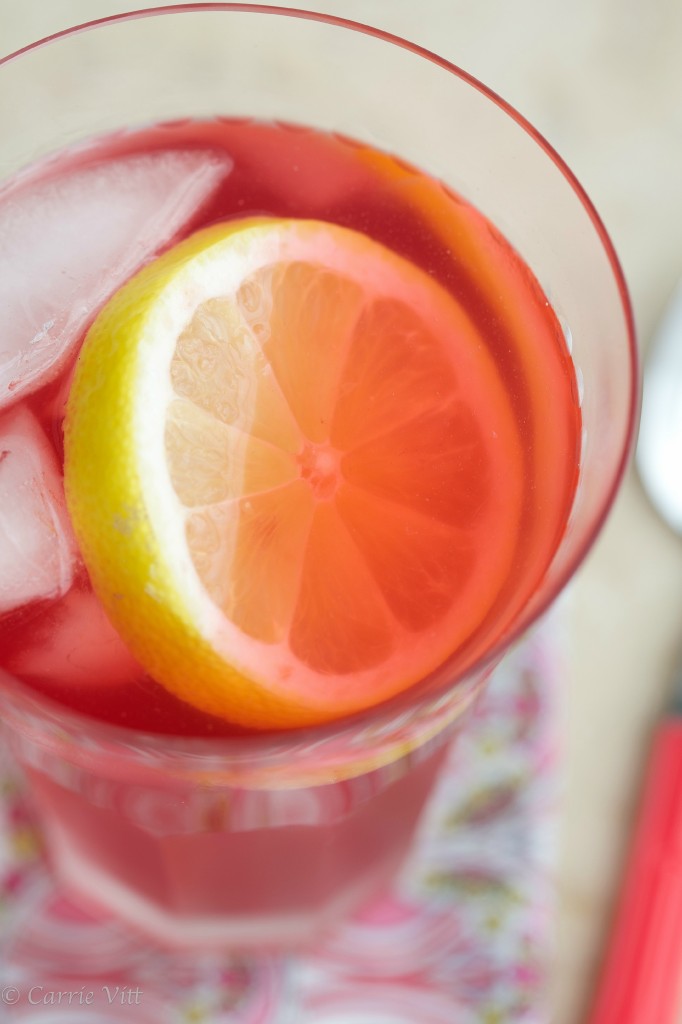 The whole process might sound a bit scary, but I assure you, there's nothing to be afraid of. Boil the water, add your sweetener and tea bags, let it cool, pour the mixture into a large pitcher and add the scoby. After 8 days, you have homemade flavored kombucha!
Here are a few items you need to get started:
Starter Culture
A large jar to store the kombucha while it ferments
A couple of glass bottles to store the brewed kombucha
Or, if you prefer to have it all sent to you in one package, then I recommend the Kombucha Starter Kit that comes with everything you need to get going!
What's your favorite flavor of kombucha? Please share links and recipes!
Homemade Flavored Kombucha

While I don't use white sugar in my cooking or baking, the experts over at Cultures For Health say it is required for kombucha and it should not be replaced or substituted. During fermentation, the white sugar reacts with the tea and kombucha culture to produce acetic, lactic and glucuronic acid.

Adapted from Nourishing Traditions

Ingredients

3 quarts filtered water
1 cup organic white sugar (evaporated cane crystals)
4 organic green tea bags
1/4 cup dried hibiscus (or your favorite loose-leaf tea )
1/2 cup kombucha from a previous culture (go to your natural foods store for this, or if you purchase the the scoby I've linked to below, the kit will come with 1/2 cup of kombucha to get you started)
1 kombucha scoby or starter culture

Instructions

Boil water in a large pot. Add sugar and stir until dissolved. Remove from heat and add the green tea bags and loose-leaf tea. Steep tea until the water has completely cooled. Remove tea bags and pour cooled liquid through a sieve (to remove the loose-leaf tea) into a 4 quart or larger glass bowl (not plastic). Stir in 1/2 cup kombucha and place the scoby on top. Cover loosely with a clean cloth or towel and transfer to a warm, dark place. Let mixture sit for 7-10 days (I've found that in the warmer months, 7 days is perfect. In the colder months, I let it ferment for at least 8-9 days). When the mixture is ready, the scoby will have grown a spongy pancake and the tea should be slightly sour and fizzy. Remove the scoby and store it in a glass container in the refrigerator until you're ready to use it again. (After your first time making kombucha, the scoby will have grown a second spongy pancake. This can be used to make other batches or you can give one away to a friend.) Pour kombucha into glass jars or a pitcher with a tight-fitting lid. Store in your refrigerator.

7.6.7

3429

https://deliciouslyorganic.net/flavored-kombucha-recipe/

Copyright 2016 Deliciously Organic
Posts may contain affiliate links. If you purchase a product through an affiliate link, your costs will be the same but Deliciously Organic will receive a small commission. This helps cover some of the costs for this site. We appreciate your support!