I love making this homemade gatorade concentrate for my kids, especially as the weather gets warmer. It's a great, healthier alternative to the original drink!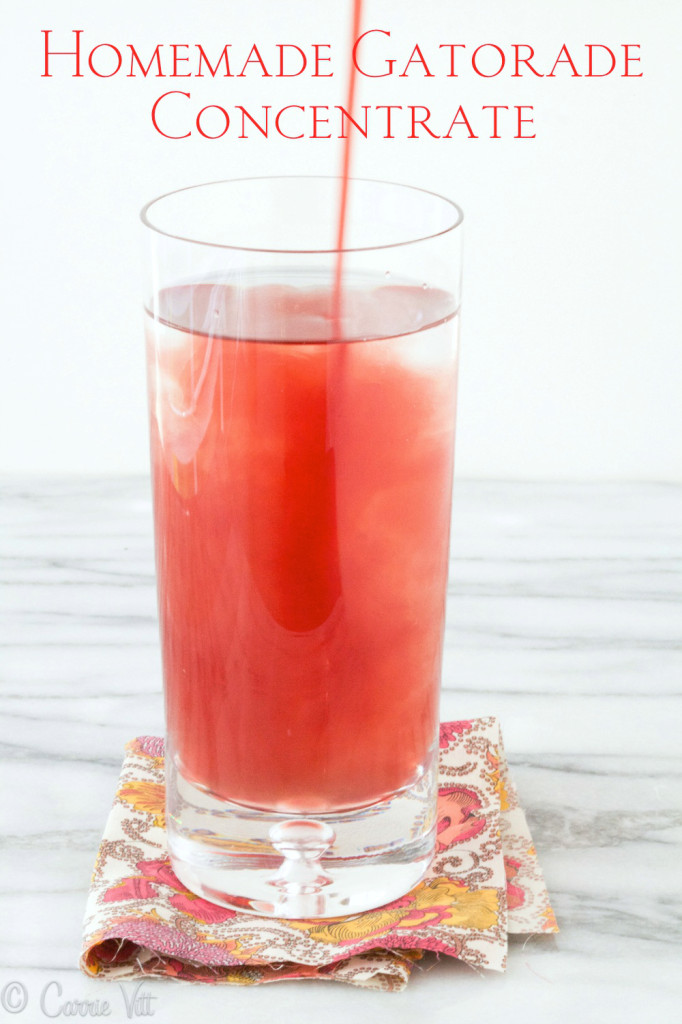 School lunches have gotten some much-deserved attention lately. We don't often hear about food served to kids at other venues like summer camps, though. We go to Missouri each summer so the kids can attend a sports kamp called Kanakuk Kamps. Last year I shared how I packed my kids' food for the entire week because there aren't many options when it comes to unprocessed or gluten-free foods. Packing everything was an expensive chore (over $300!), but it was important that the kids felt great and continued eating unprocessed foods while at camp.*
After going through that experience, I decided to ask Kanakuk if I could help them with a one-day test featuring less-processed foods and new recipes. I offered to pay the difference for the food and work alongside the kitchen staff for the day. I was thrilled they agreed!
After discussing with the leadership, we set two goals for the day:
1. No trans-fats
2. No food dyes or artificial coloring
I rewrote the menus, sent in my list of foods to order, and arrived bright and early last Friday to get to work.
Here was the menu:
Breakfast:
Scrambled Eggs with Bacon (I used this recipe minus the cheese)
Cantaloupe
Plain Whole Yogurt sweetened with a bit of honey
Yogurt Toppings – seeds, coconut flakes, frozen/thawed berries
Lunch:

Marinated, Grilled Chicken
Green Beans
Mashed Potatoes (I used the recipe from my cookbook)
Romaine with Homemade Ranch Dressing
Cantaloupe
Dinner:
Marinated, Grilled Flank Steak (sliced thin after grilling)
Grilled Bell Peppers and Red Onions
Blanched Broccoli with Butter and Sea Salt
Romaine with Homemade Ranch Dressing
Partially thawed fruit with Homemade Magic Shell (this dessert was a huge hit!)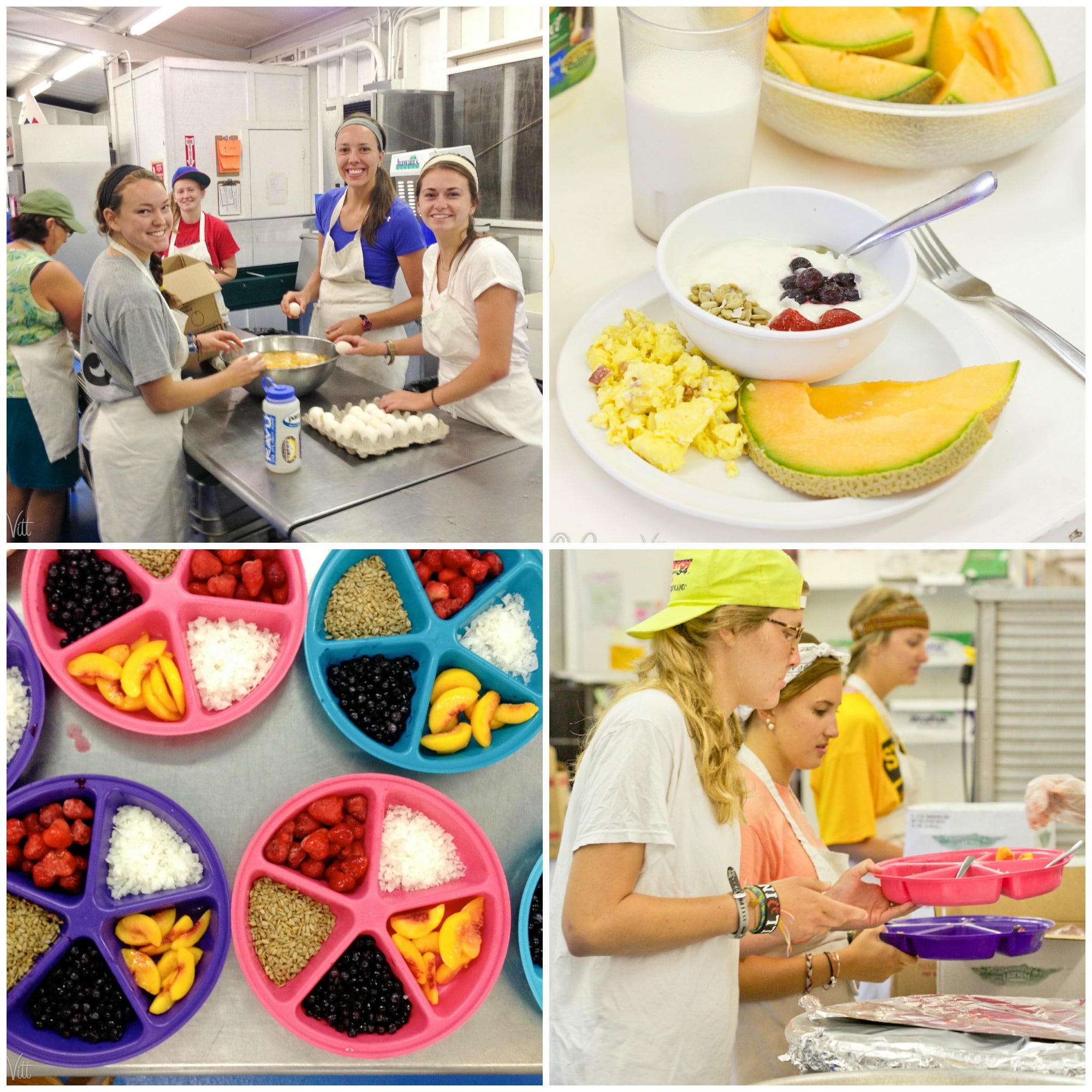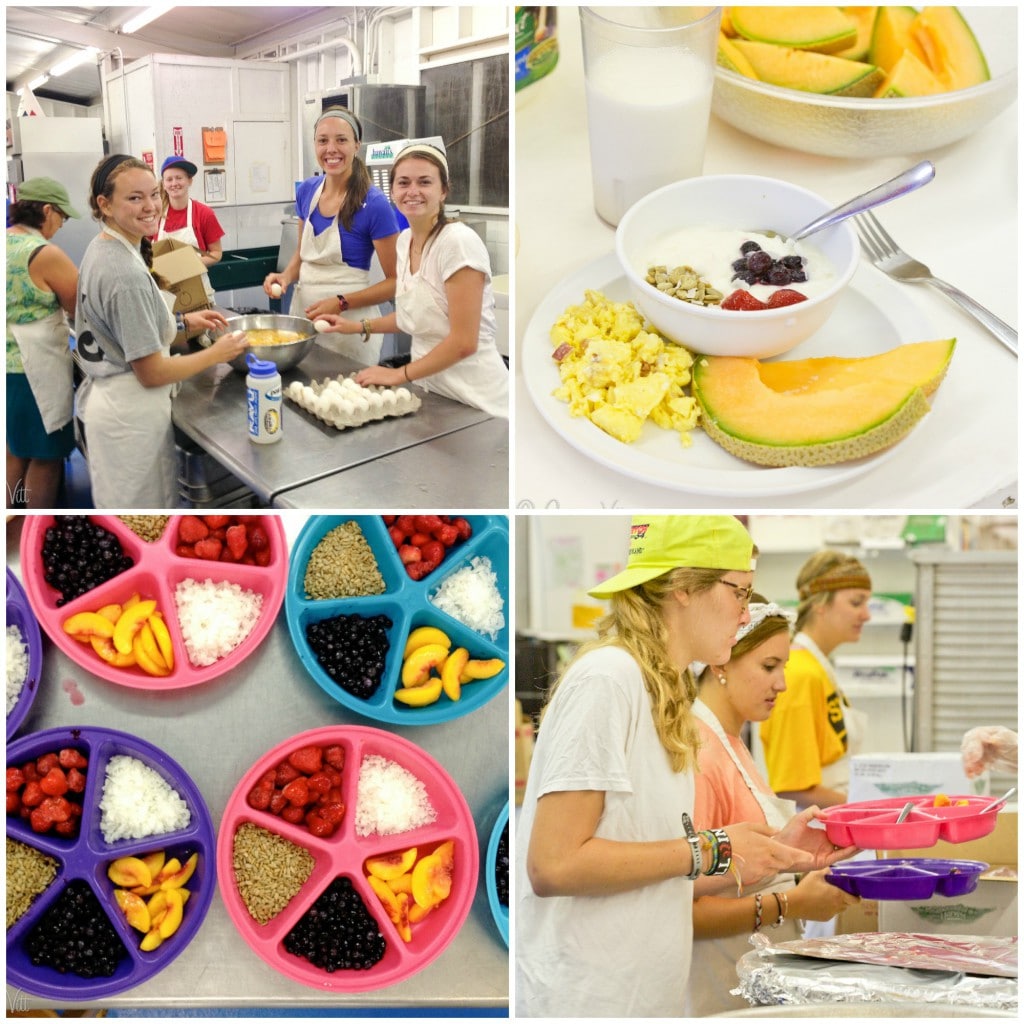 It was such a joy to feed the kids and staff a day of unprocessed foods and teach how to use less processed foods. The total increase in cost for each meal was $.75 a child. So, for about $2.25 a day, we could possibly change all the menus to unprocessed foods for the camp. If you were a parent, would you pay an additional $15.75 for a 7-day camp if you knew your child would eat healthier foods?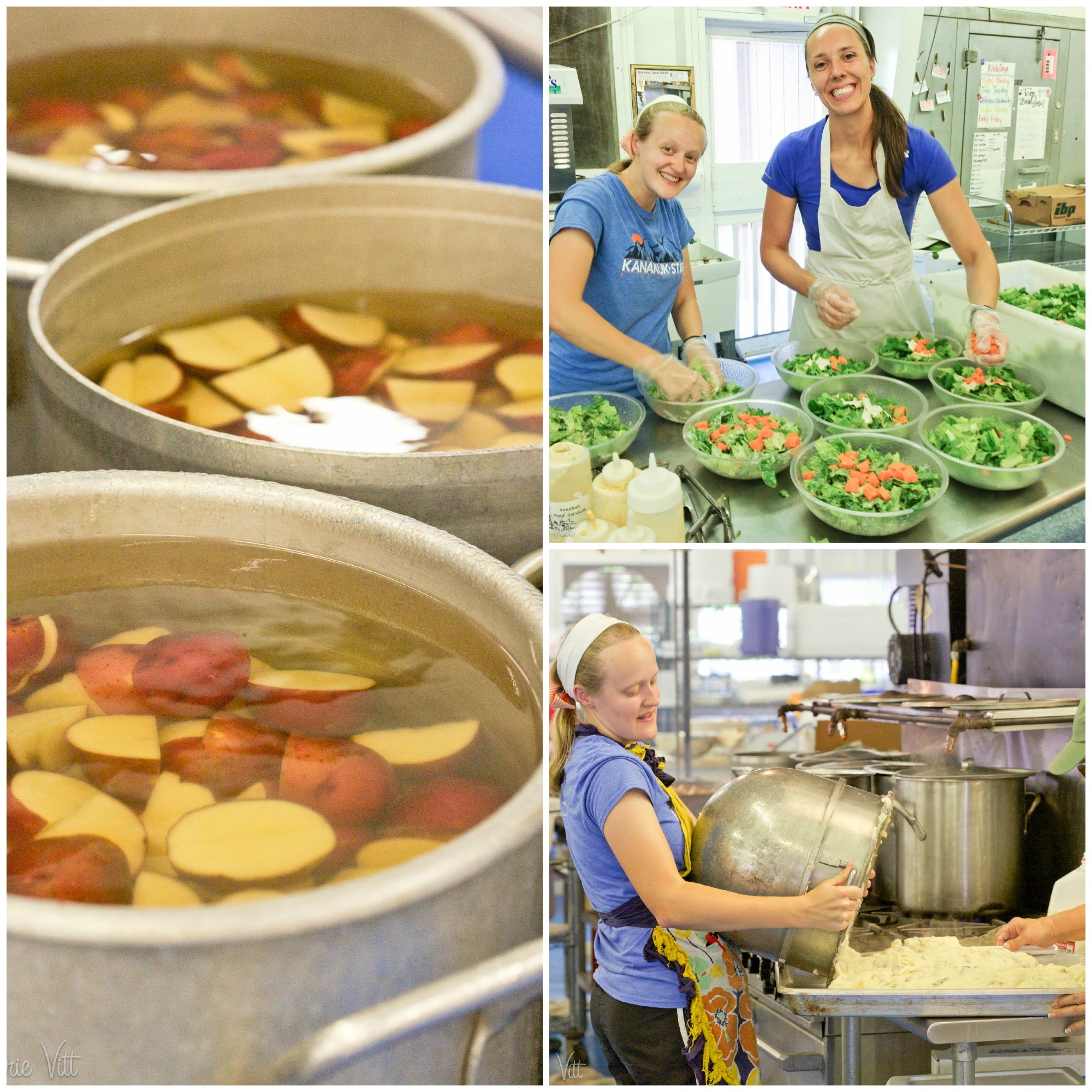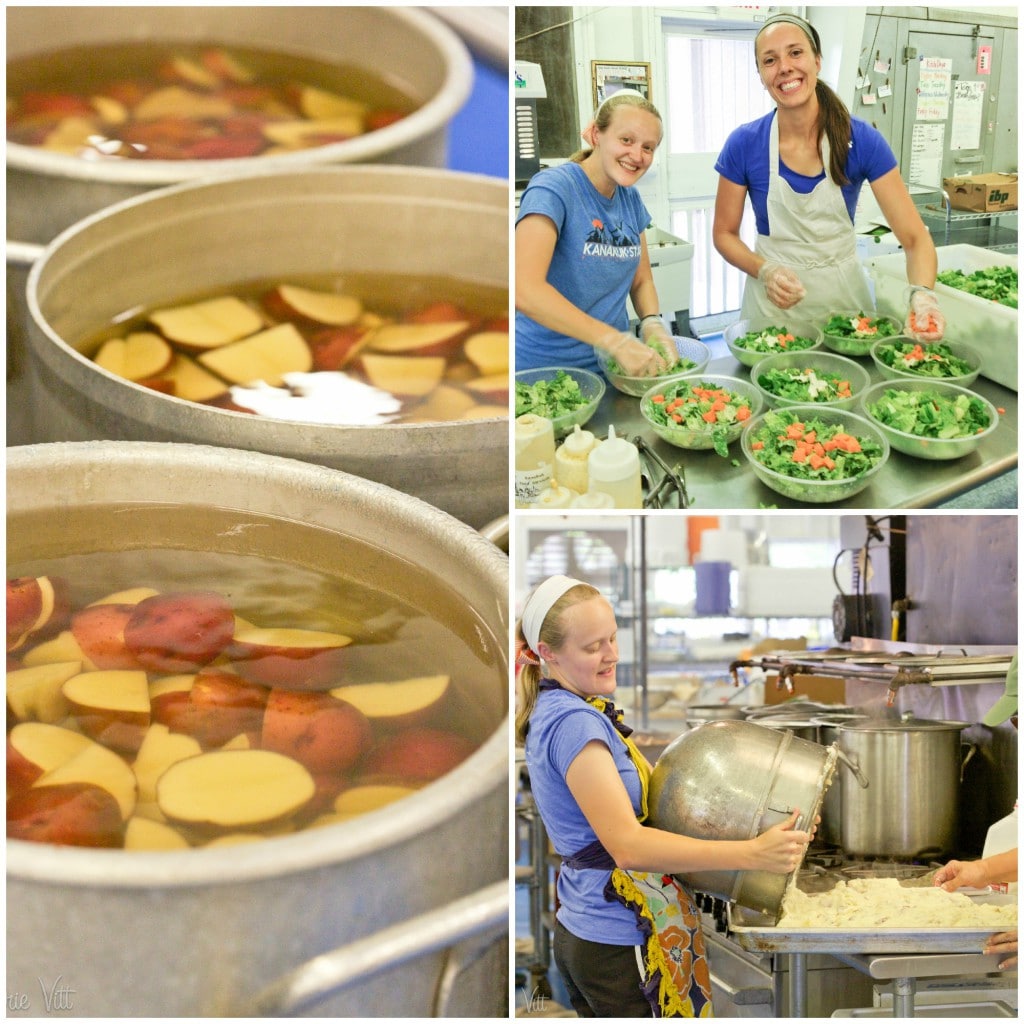 Does your child go to summer camp? Have you ever considered what they eat every day? I encourage you to ask questions and try to help camps serve healthier foods. We can make a difference!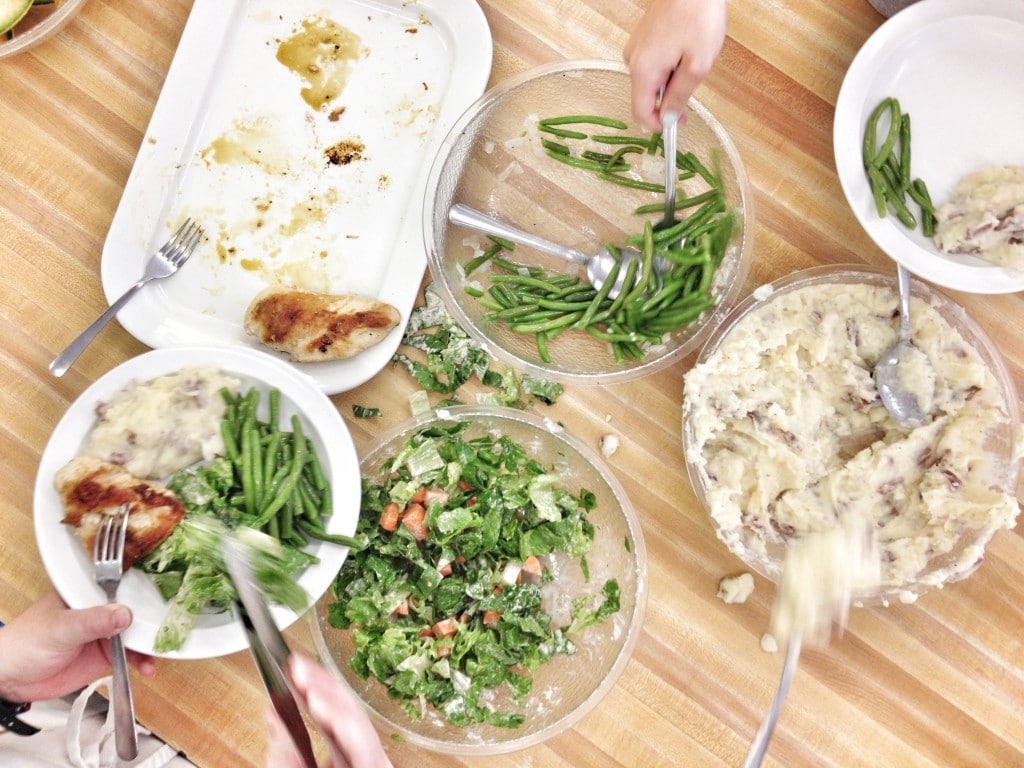 Gatorade is often served at sports camps and practices. This drink contains food dyes and processed sugars, so I called my brother (a coach at the University of Kentucky) and he sent me over a homemade recipe for a "sports drink". It was the perfect substitute for the processed drink and the kids didn't know the difference! This recipe is in a concentrate form, so you can keep a batch of it in the fridge and then add 1-2 teaspoons to 8 ounces of water. It's a great way to replace fluids and electrolytes while staying away from artificial colors and preservatives.
*Years ago when our kids ate all the food at Kanakuk, they would come home with breakouts of eczema, rashes and tummy aches. After discussing with the kids, they chose for us to bring our own food, so they wouldn't have to deal with the after-effects of the more processed foods.
UPDATE: I'm sad to say, despite my best efforts and the positive response from the campers and counselors, Kanakuk has decided not to serve healthier foods to campers. I'm not sure what their reasoning was, but I did get an email that they declined. I hope they will reconsider in the future.
SECOND UPDATE: This year Kanakuk Kamps is now offering a gluten-free or egg-free menu for those who need it. It's a step in the right direction!
Print
Homemade Gatorade Concentrate
I tested this with both fresh juice (unpasteurized) and a bottled organic pasteurized juice and they both tasted great. Brands such as Eden Foods or Lakewood are great options.
Cook Time:

10 minutes

Total Time:

10 minutes

Category:

Drinks

Diet:

Gluten Free
For the concentrate:
1/2

cup

juice (I used cherry)

2 tablespoons

honey

1/4 teaspoon

Celtic sea salt or any other unrefined sea salt
Instructions
Place all ingredients in a small saucepan. Heat over low, stirring occasionally until honey and salt is dissolved. Pour into a glass container and store in the refrigerator. If you use a fresh juice (unpasteurized) it will keep for about 4 days in the fridge. If you use a pasteurized juice it will keep for about 2 weeks in the fridge.
To serve: Stir 1-2 teaspoons concentrate into 8 ounces water (if you prefer a stronger flavor add an additional teaspoon or two) or mix all of the concentrate with two quarts of water.
Nutrition
Serving Size:

Makes about 2 quarts
Keywords: homemade gatorade concentrate