Bell pepper and seed crackers are one of our favorite snacks. Five ingredients and very little hands-on work make them an easy snack to keep on hand.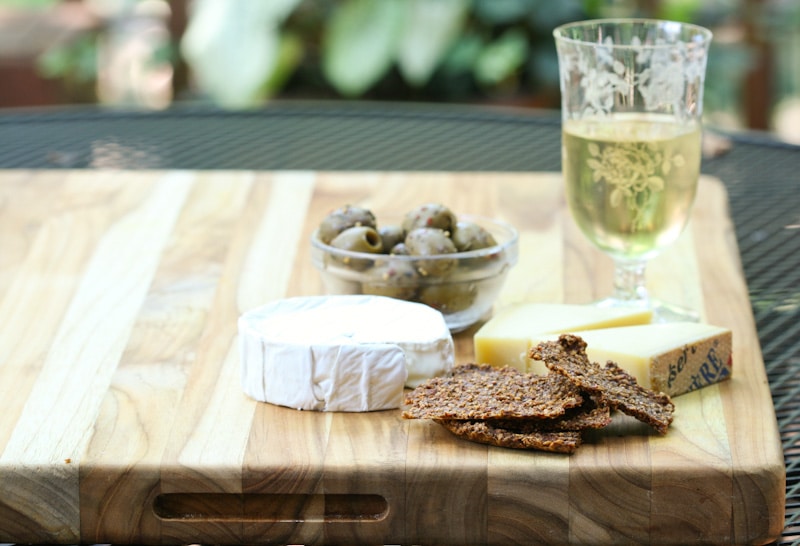 We prefer to eat them with some good organic butter on top (such as Organic Valley Pastured Butter). They're also great with a thin slice of cheese!
Serves: Makes 1 large baking sheet of crackers
Grain Free Bell Pepper and Seed Crackers (Grain Free, Paleo, Gaps)
Ingredients
1 1/2 cups sunflower seed kernels (I used soaked and dehydrated seeds , but toasted seeds will also work well)
2 roasted red, orange or yellow bell peppers*
1/2 teaspoon dried Italian seasoning
1/2 teaspoon Celtic sea salt
1 cup shredded Pecorino Romano cheese (omit for Paleo and dairy free)
Instructions
Preheat oven to 170ºF and adjust rack to middle position. Place sunflower seeds in the bowl of a food processor. Process until finely ground. Add bell peppers, Italian seasoning, sea salt and cheese. Process until smooth.
Line a large baking sheet with parchment paper. Spoon mixture onto baking sheet and spread using an offset spatula until it's about 1/8" thick. Dehydrate in the oven overnight (about 7-10 hours depending on how much humidity is in your area) until crisp. Cool to room temperature. Break apart into large crackers and store in an airtight container for up to 2 weeks.
*To roast the peppers:?Preheat the broiler. Place the whole peppers on a baking sheet and put under the broiler. Cook until the skins are just turning black. Using a pair of tongs, turn the peppers so the black skin is facing down. Repeat until all sides of the pepper are turning black. Place peppers in a deep bowl and cover the bowl tightly with plastic wrap. Let the peppers sit for 10 minutes (the steam will loosen the skins). When the peppers are cool enough to handle, peel the skin off and remove the seeds inside the pepper.
7.8.1.2
3491
https://deliciouslyorganic.net/paleo-grain-free-gluten-free-crackers/
Copyright 2016 Deliciously Organic