I love whipping up this cheesy bacon and egg scramble, especially when I have organic pastured bacon on hand.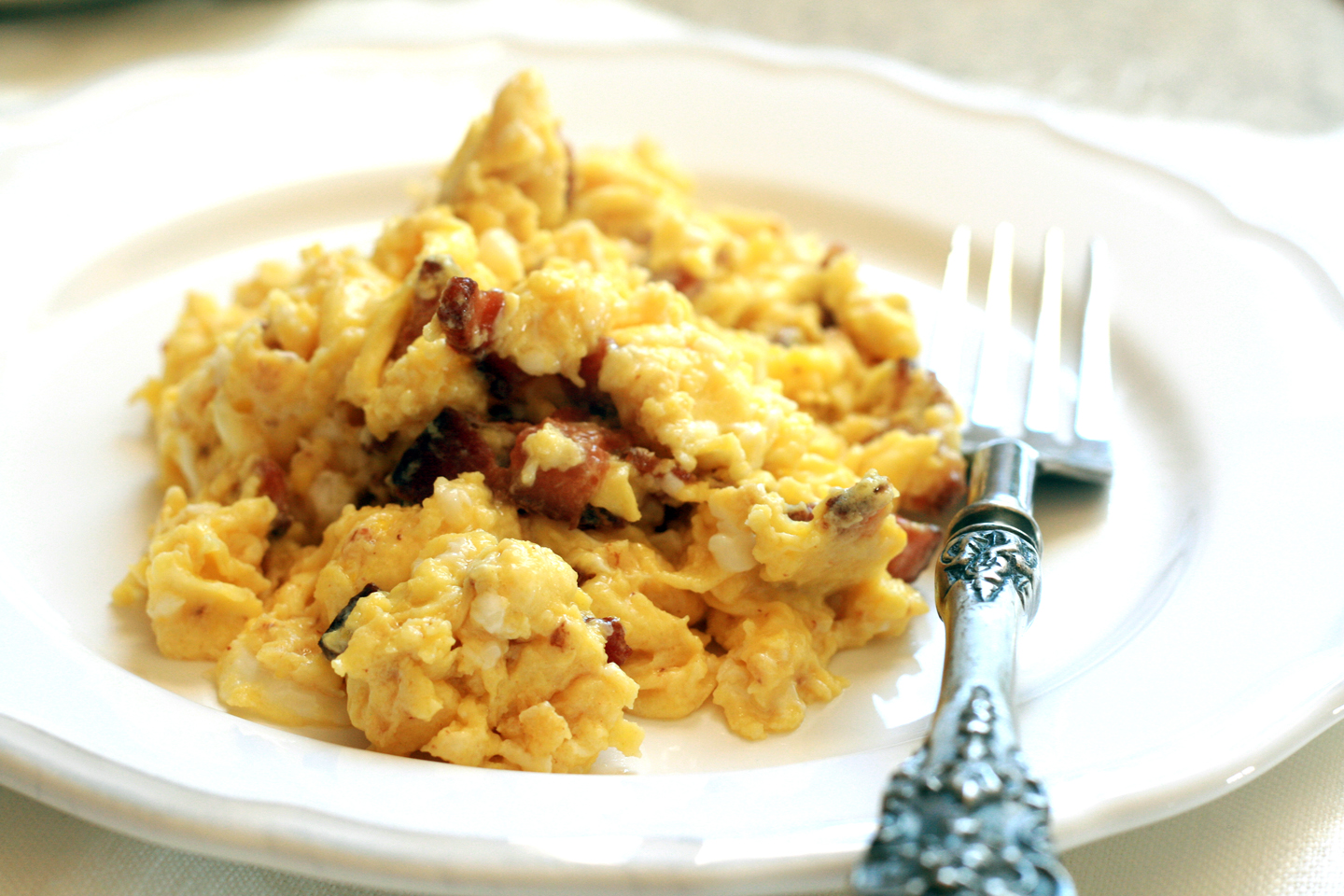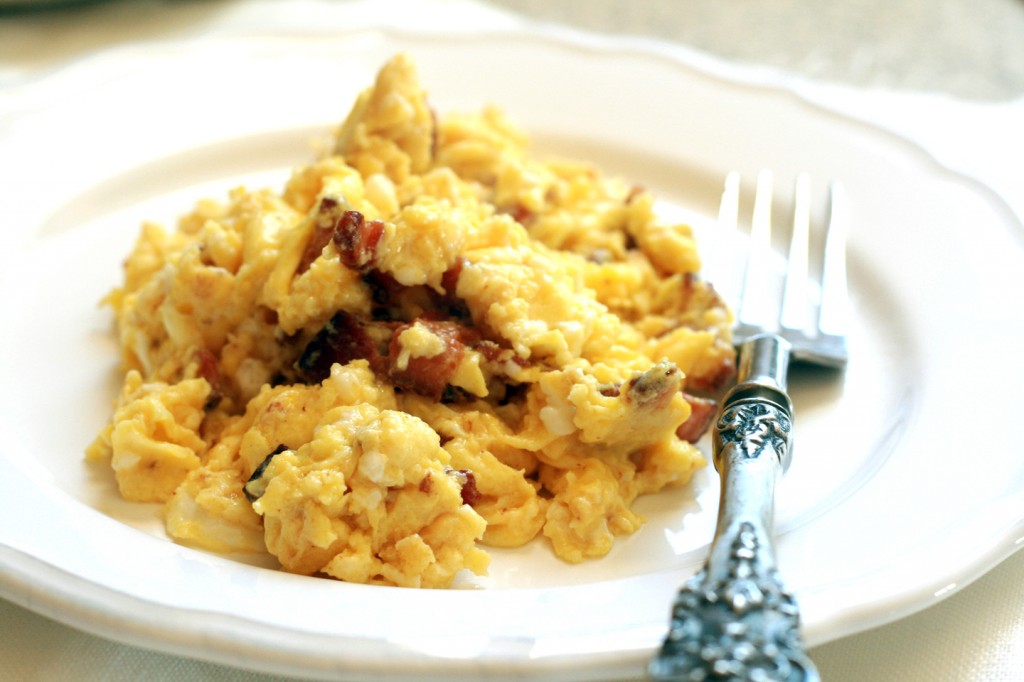 Organic, pastured meats generally cost more. Having said that, we don't have to pay the incredible prices at the major grocery stores. I like to buy your meat straight from the farm because then I know exactly where my meat is coming from and I save a lot of money.
You may think you won't be able to find the right kind of farm near you, but it's easier than you think. Each time our family has moved, I've wondered where I'll get my meat and I've always found a reputable farm to purchase from. It might be a few hours away, but I find a friend or two who wants to order, we ride together, and make a day of it. I use the site Eat Wild to find local organic farms.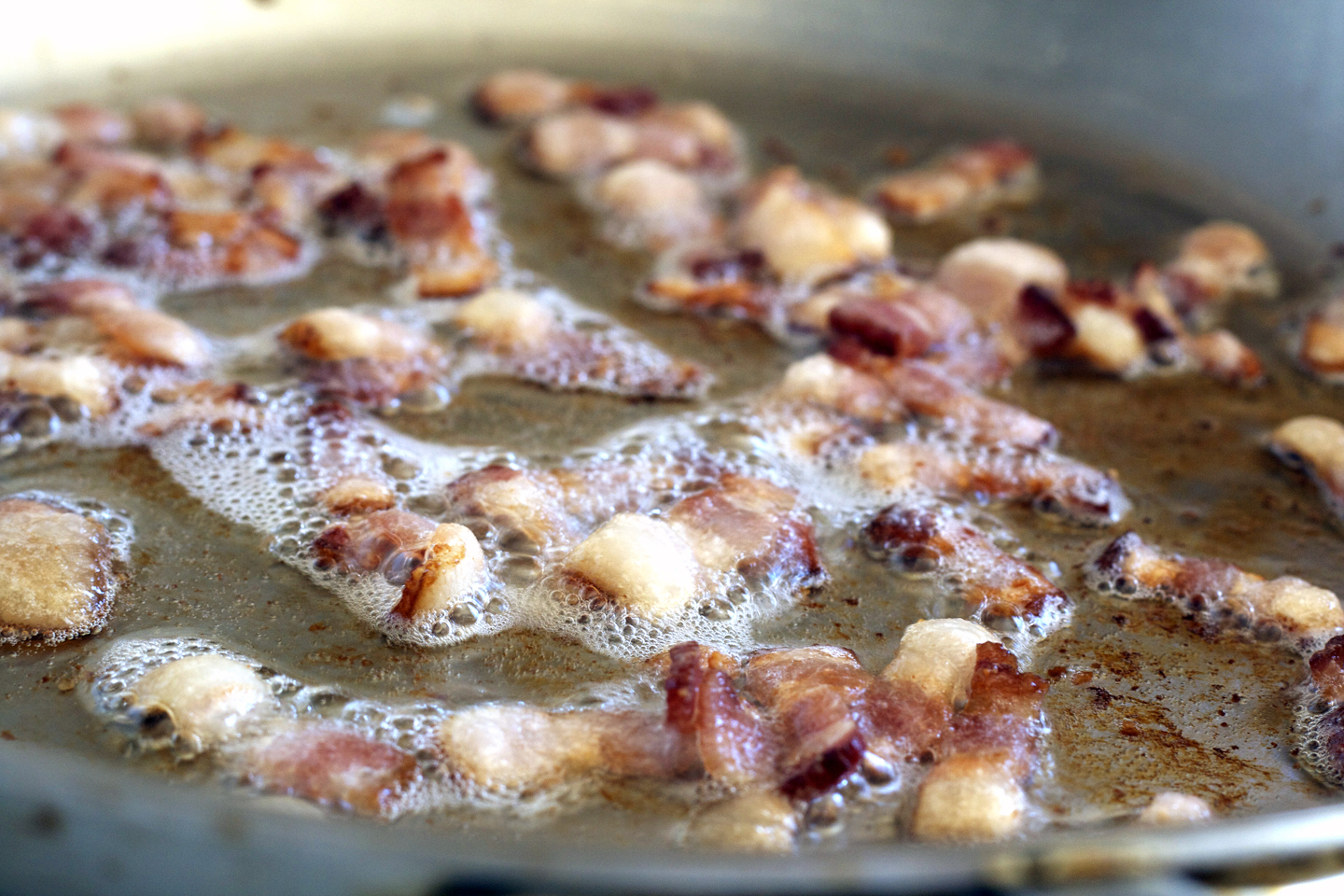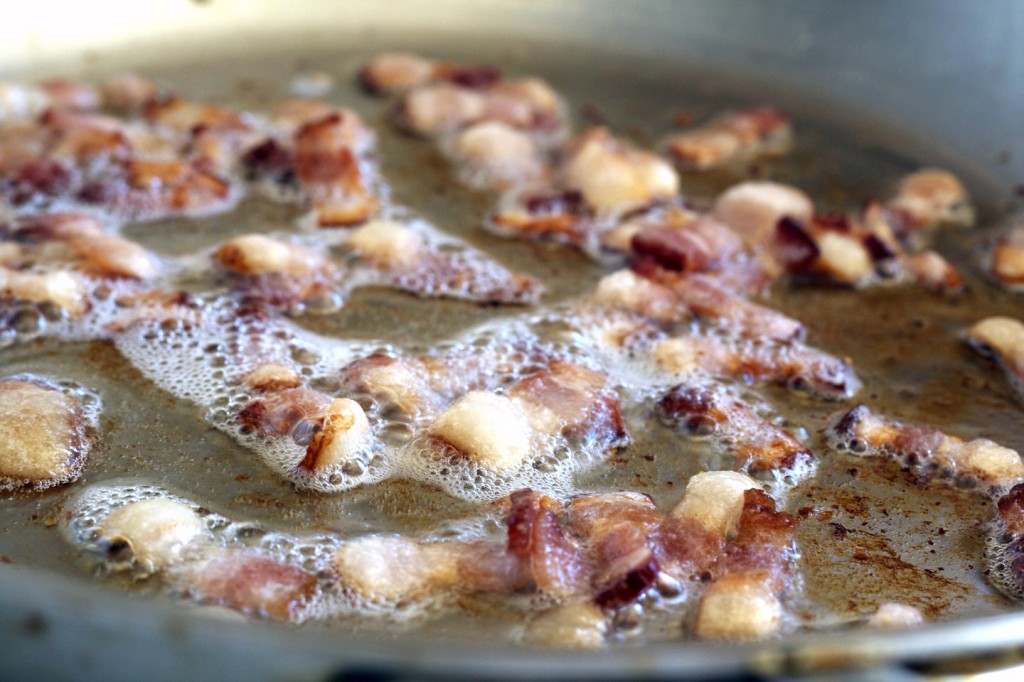 Even with reasonably priced meat, feeding a large family can really start to add up. I like to find creative ways to stretch my meats so they go further. One trick I use is instead of serving everyone a chicken breast (let's say I'm serving 6), I cook up three chicken breasts and shred the chicken and toss it in a salad instead. Or I slice the three chicken breasts and serve it over a bed of rice. You can use half as much meat this way.
We love bacon, but the organic, pastured, uncured kind is also pricey. So, instead of cooking up a few pieces for everyone, I cut the bacon into small pieces, toss it in with the scrambled eggs and make eight pieces of bacon last for four meals instead of one.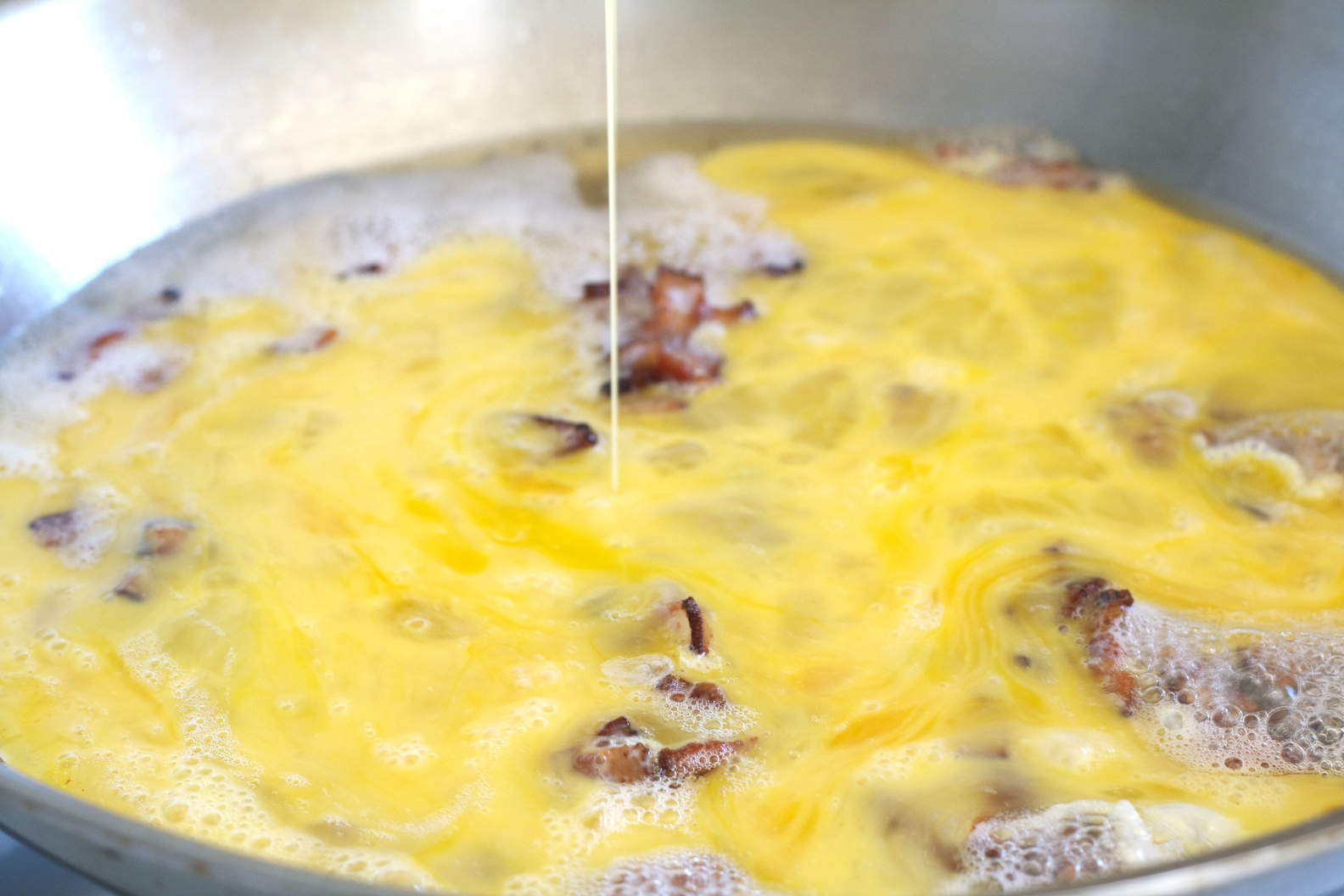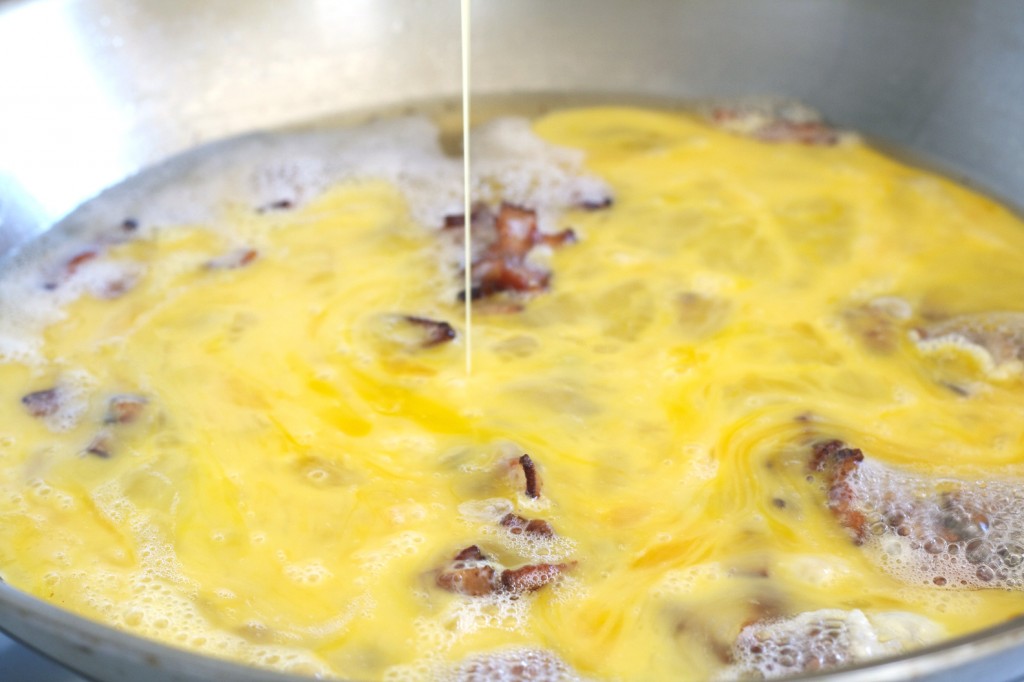 Remember, saturated fats from real, natural sources can be very healthy for you. Organic, pastured meats have a higher amounts of omega-3 fatty acids, antioxidants, and conjugated linoleic acid compared to their conventional counterparts (read more here). So what am I trying to say? Do a little research, find "your" farm, and don't be afraid of bacon!
Cheesy Bacon and Egg Scramble
Ingredients
2 pieces bacon, (pastured and nitrate free preferred), chopped
6 large eggs
1 tablespoon heavy cream (omit for Paleo or Gaps)
3/4 cup cheddar cheese, shredded (I use raw cheddar from Trader Joe's)
Sea salt
Instructions
Place bacon in a large skillet over medium heat and cook until crispy. While bacon is cooking,whisk together eggs and heavy cream in a medium bowl. When bacon is crispy, pour eggs into pan along with the cheese. Stir the eggs until they're cooked through. Season with sea salt and serve immediately.
7.8.1.2
3217
https://deliciouslyorganic.net/organic-real-food-on-a-budget-cheesy-bacon-and-egg-scramble/
Copyright 2016 Deliciously Organic
SaveSave