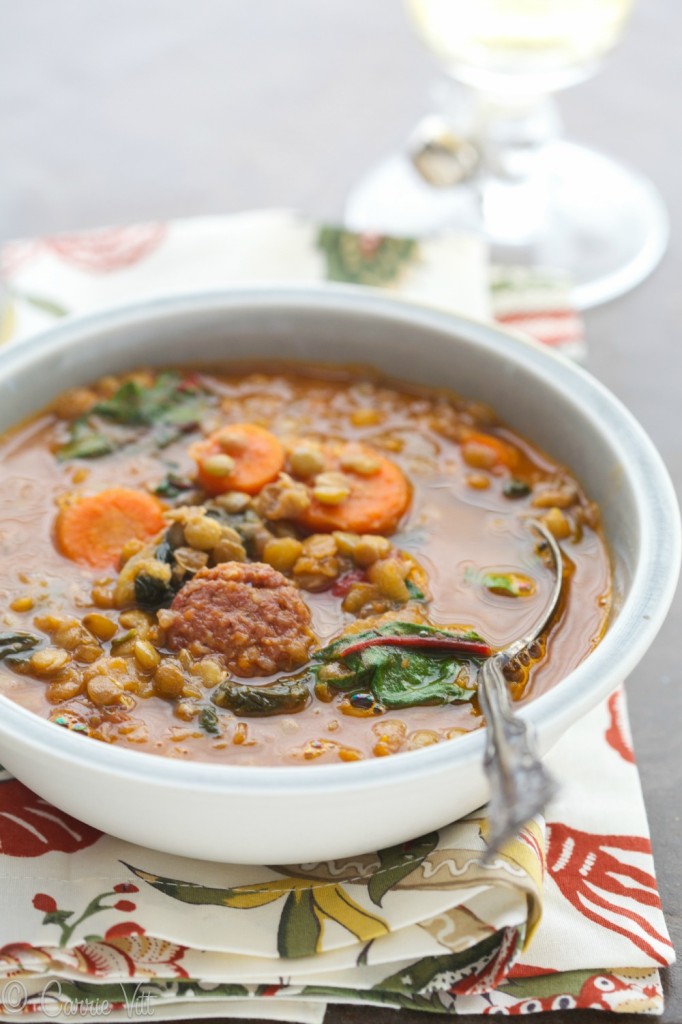 Frozen vegetables save me time during the hurried times of the year. I used to add raw spinach or chard to soups and stews until I realized its takes almost 2 pounds of raw greens to equal 6 cups of frozen greens. One of my new favorites is Earthbound Farms Organic Swiss chard (they even have frozen kale and collard greens!). It's convenient for soups, stews or a quick stir fry.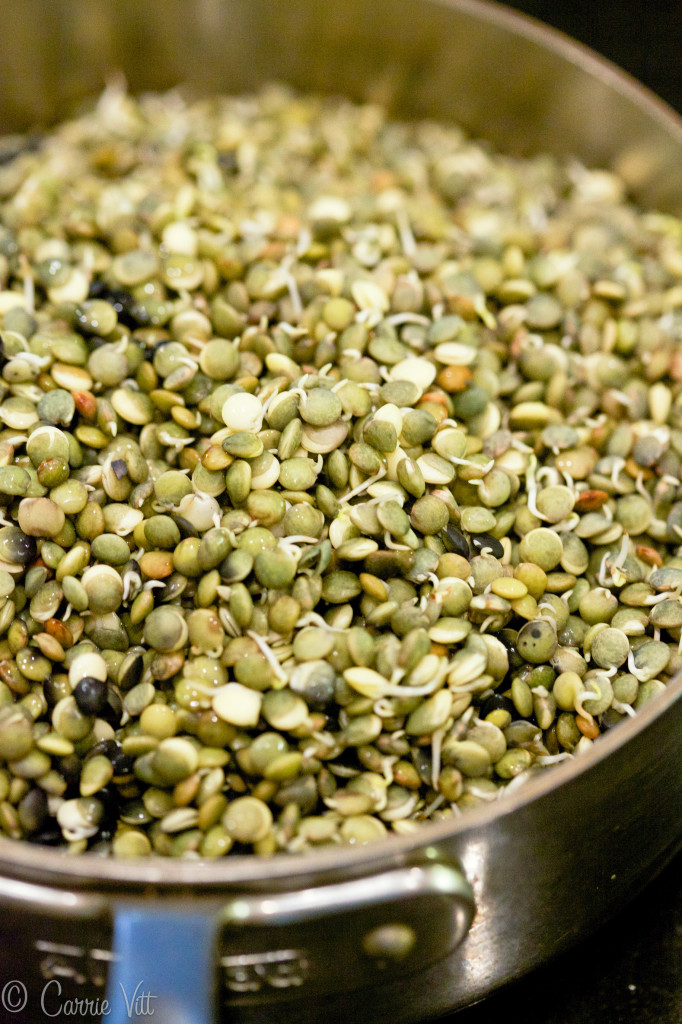 Lentils, like all legumes, need to soak overnight to reduce the phytic acid. I soaked these lentils for 24 hours and then combined them with homemade chicken stock, aromatics, sausage and chard. It makes quite a bit, so why not prepare it when family and friends are in town? Add a side of grain-free "white" dinner rolls for the perfect accompaniment.
Also, let's celebrate the holidays by giving away my favorite crock pot! The Kitchen Aid 6 quart crock pot is a constant on my counter during the winter months. The ceramic bowl can be removed for easy cleaning. Please see the widget below to enter. Good luck!
Lentil Soup with Swiss Chard and Sausage
Ingredients
4 tablespoons unsalted butter
1 yellow onion, chopped
4 carrots, chopped
4 stalks celery, chopped
2 teaspoons Celtic sea salt
1/4 cup tomato paste (I prefer Eden Organic)
2 cups dry lentils, soaked overnight and drained (After they've soaked, you will have about 4-5 cups of lentils. Use all of these lentils in the soup.)
1 (24 ounce) jar crushed tomatoes (I prefer Eden Organic )
6 cups homemade chicken stock
2 pounds pastured sausage links, cut into 1/4-inch thick coins
2 (9 ounce) bags frozen rainbow Swiss chard or 3 bunches of Swiss chard)
Freshly ground black pepper
Instructions
Melt butter in a large pot over medium heat. Stir in onion, carrots and celery. Turn heat to low, cover pot with lid and let cook for 30 minutes. Remove lid, increase heat to medium and stir in tomato paste and sea salt. Add drained lentils. Cook lentils, stirring frequently, until some begin to turn golden brown on the edges, about 8 minutes. Add tomatoes, stock and sausage. Increase heat to medium-high and bring to a boil, about 8-10 minutes. Stir in chard and cook 2-3 minutes until hot. Season with ground black pepper and adjust sea salt to taste. Serve.
7.8.1.2
1770
https://deliciouslyorganic.net/lentil-soup-swiss-chard-sausage/
Copyright 2016 Deliciously Organic