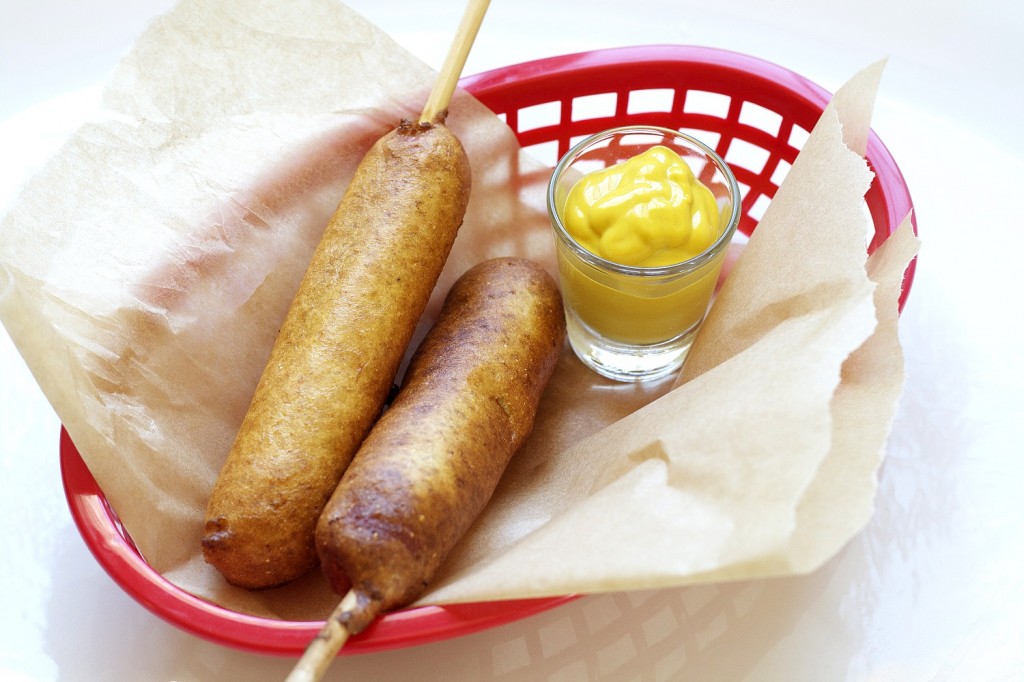 I met Matt for the first time in Mexico. After a red-eye and only two hours of sleep, there I sat with 8 other bloggers for dinner at a beautiful restaurant. I was a bit intimidated. I mean, come on. It's Matt Armendariz. He's a crazy talented photographer, writes one amazing blog, and if you've seen his recipes, it's obvious this guy can cook. Who wouldn't be a bit intimidated. But as soon as Matt began speaking I was put at ease. He's funny, charming, encouraging, and totally approachable. He even raised a glass to toast to my cookbook. Now really. How considerate is that? So when I heard he had his own cookbook coming out I couldn't wait to get my hands on it.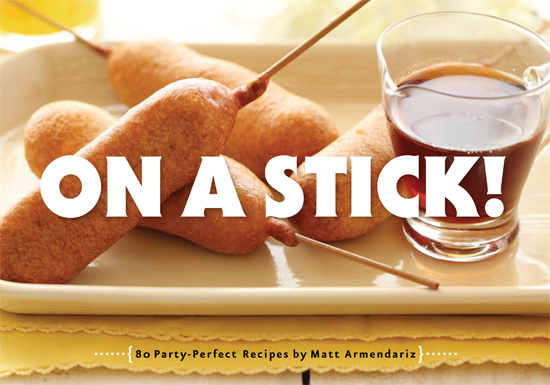 On a Stick! That's the name. Doesn't it make you smile? It's the kind of book that makes your imagination go wild with all the possibilities. Chocolate covered waffles on a stick. Fried ravioli on a stick. Beef teriyaki on a stick. You get my drift.
How do corn dogs qualify as "Organic on a Budget?". Well, we all like to cut loose at times but "junk" food can cost a pretty penny and usually isn't very healthy. For the cost of 2 corn dogs at a theme park, you can make 10 of them at home. And few things are better than a good corn dog sloshed with yellow tangy mustard.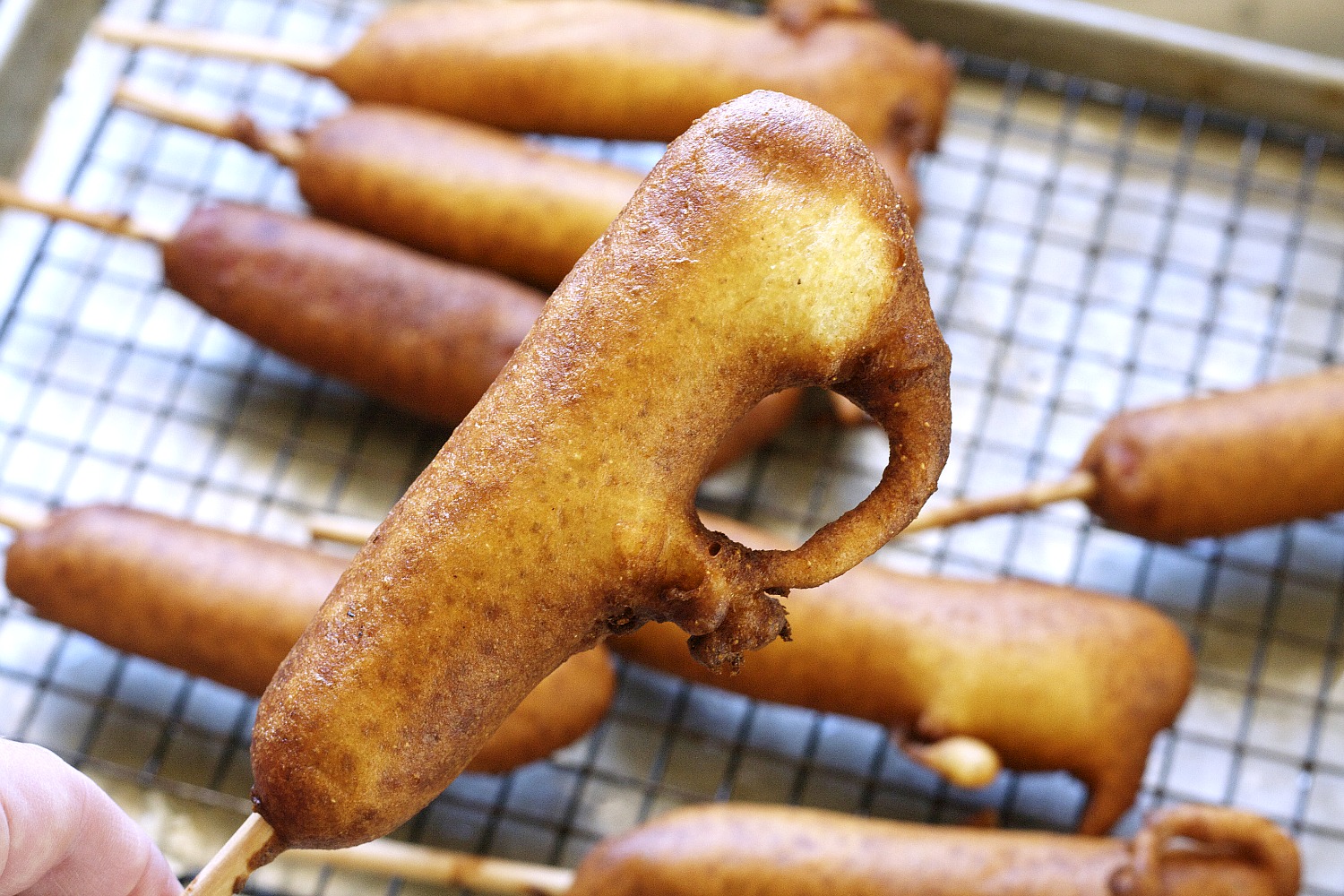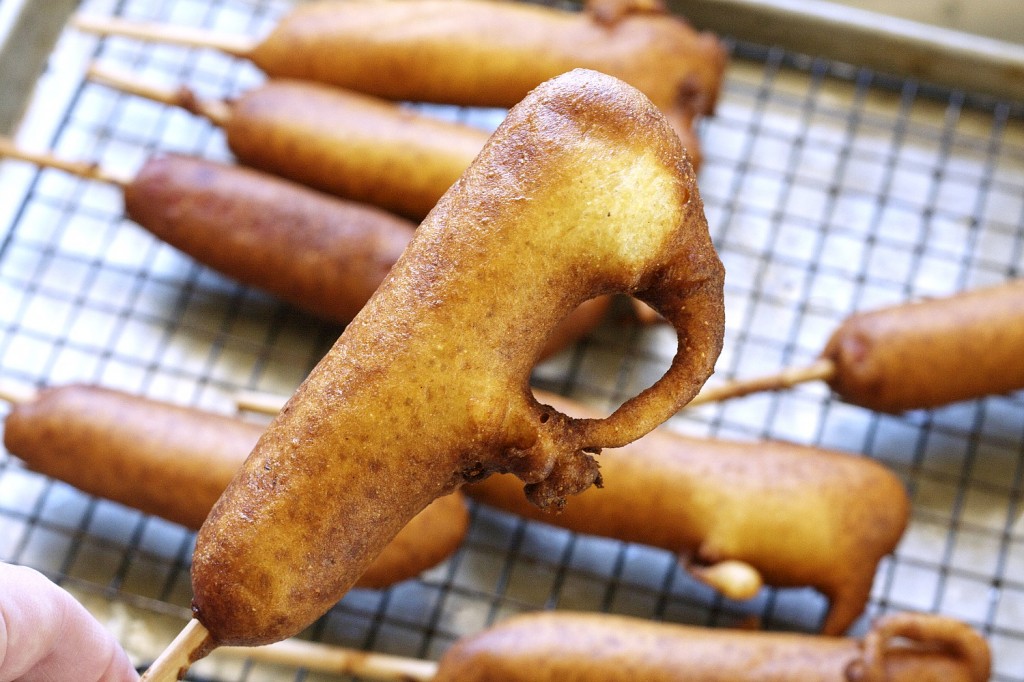 I'm not sure of the perfect corn dog dipping technique because some of my dogs didn't turn out looking "photo ready." The kids enjoyed picking out one that possessed a funky personality, though. I also discovered the dough makes a fabulous funnel cake when fried alone, too. So make two batches of batter, add a couple tablespoons of sweetener to one and after you fry up your corn dogs, make a few funnel cakes. Oh the possibilities! I wonder if I could get a funnel cake on a stick? Matt could.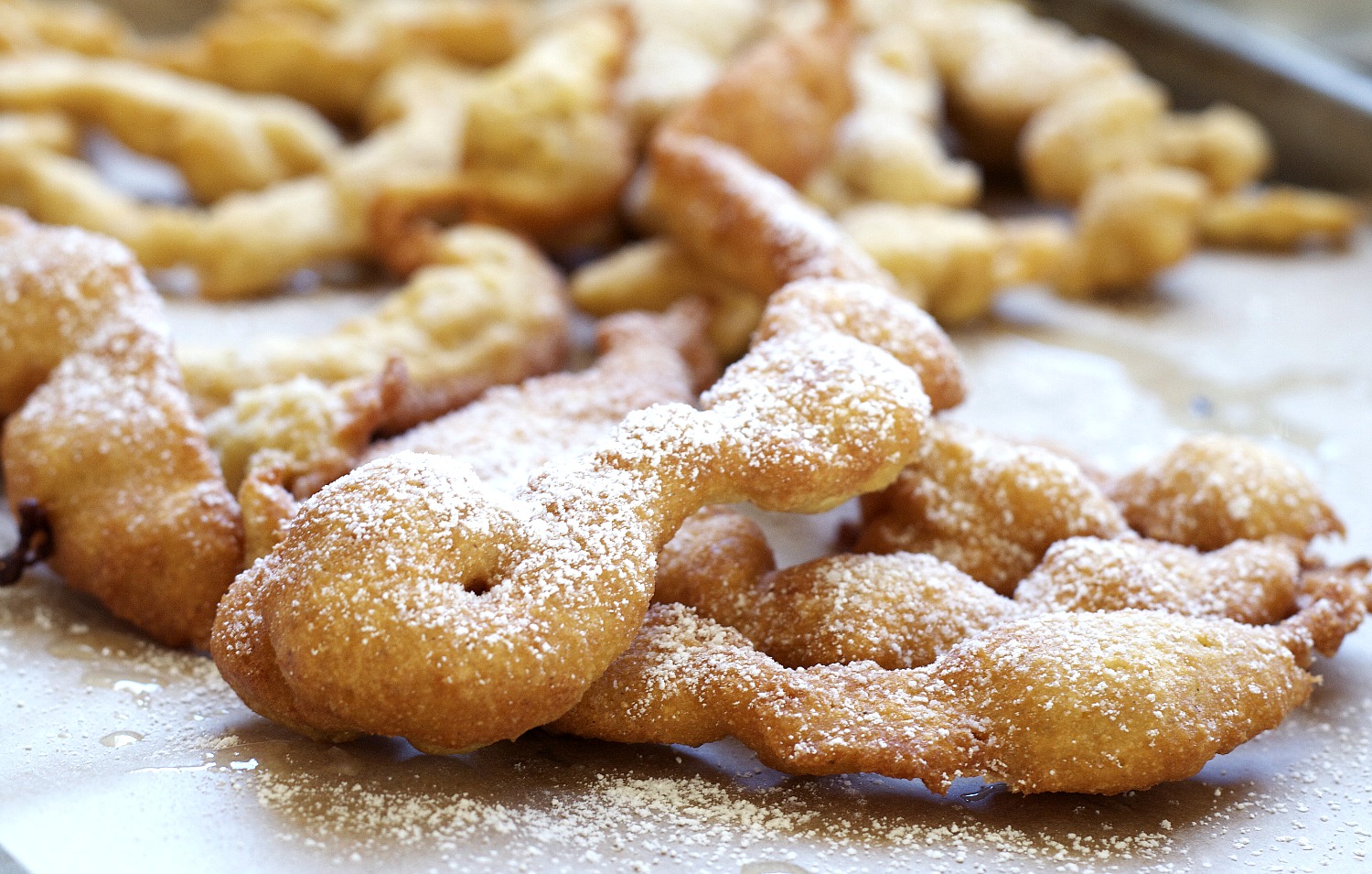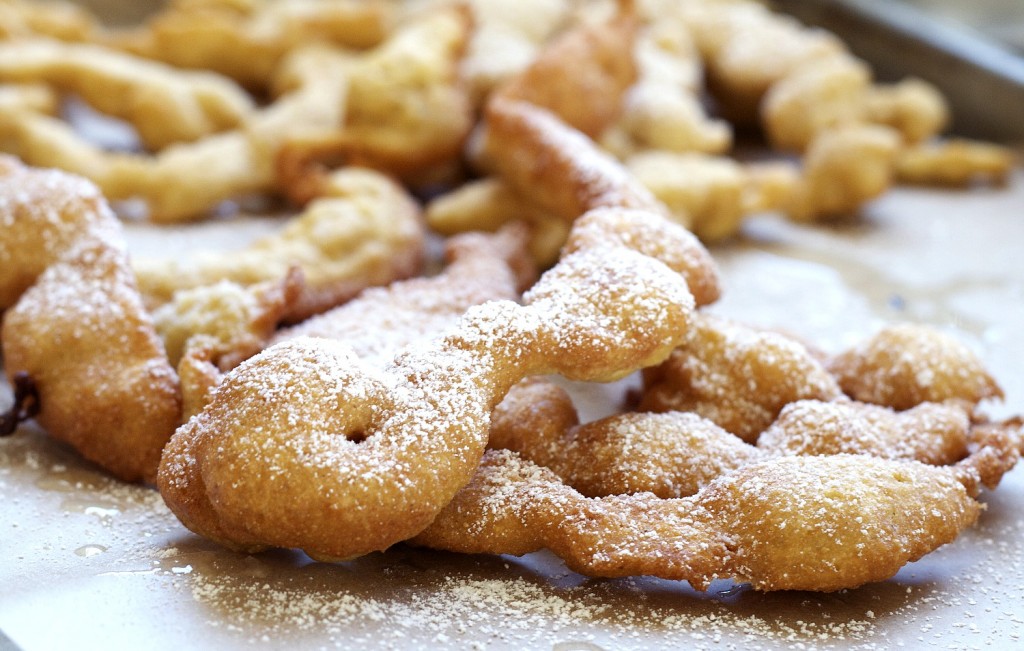 Serves: Makes 10 corn dogs
Homemade Gluten Free Corn Dogs
If you'd like to make this recipe with whole wheat flour then omit the gluten free flour mix and gelatin and replace it with 3/4 cups whole wheat flour.
Adapted from On a Stick! .
Ingredients
For the Corn Dogs:

1 qt. peanut oil or lard
3/4 cup plus 2 tablespoons gluten free flour mix (I used Bob's Red Mill )
3/4 cup cornmeal
3/4 teaspoon unflavored gelatin
3/4 teaspoon baking powder
1/8 teaspoon baking soda
1 teaspoons sea salt
1 tablespoon light honey
3/4 cup whole milk
1 large egg
10 hot dogs (nitrate free preferred)
10 wooden skewers
Ketchup and mustard for dipping
Instructions
Pour oil in a large heavy pot and heat over medium-high heat. Whisk flour mix, cornmeal, gelatin, baking powder, baking soda, salt and pepper in a medium bowl. Add honey, milk and egg and whisk until combined.
Thread hot dogs onto skewers. When oil reaches 360ºF dip each hot dog into batter, rolling until fully coated and quickly drop entire stick into oil. Fry, two at a time, until golden brown, about 4-5 minutes. Drain on paper towels. Repeat for remaining corn dogs. Serve warm.
7.8.1.2
3175
https://deliciouslyorganic.net/organic-real-food-on-a-budget-homemade-corn-dogs/
Copyright 2016 Deliciously Organic
SaveSave