These pecan coconut muffins are so delicious that you'll have a hard time eating just one!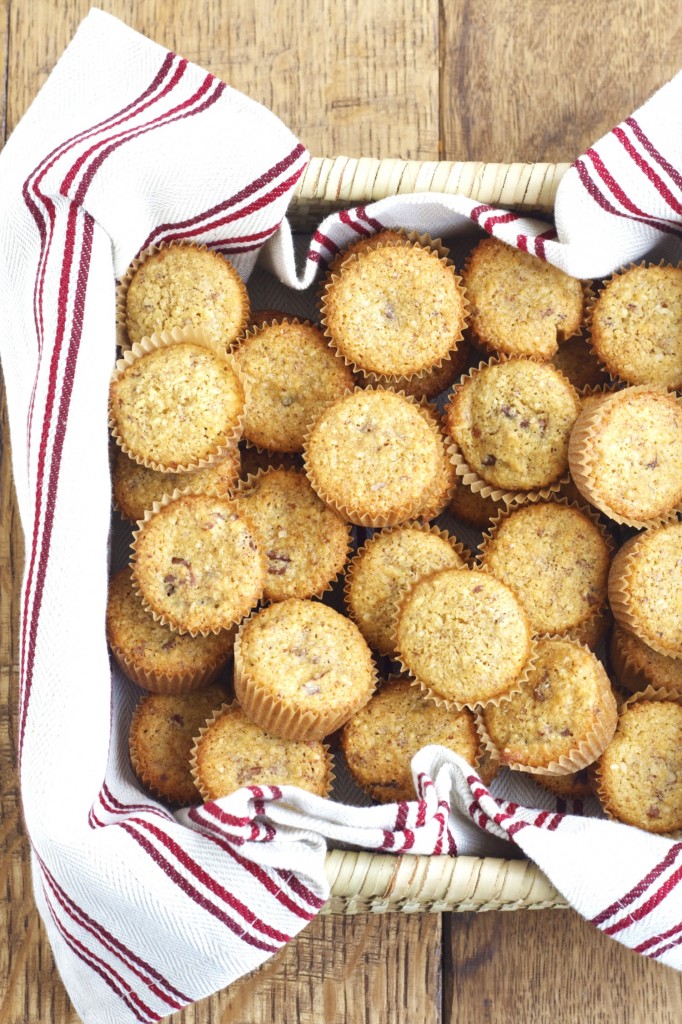 Almond flour is a relatively new ingredient for most of use, especially those who've recently gone gluten or grain free. I've received many questions about this flour, so today let's have a little review and discussion about this versatile ingredient.
I've seen two kinds of almond flour on the market – blanched almond flour and almond meal. Blanched almond flour is ground almonds that have previously had the skins removed. Almond meal (sometimes also sold as "almond flour") is ground almonds with the skins intact. I prefer blanched almond flour because the skins of the almond have been removed. Almonds contain phytic acid – an enzyme inhibitor and most of this phytic acid is found in the skin. While I usually soak and dehydrate nuts before consuming, I have found it a bit easier to purchase blanched almond flour because I don't need to be as concerned about the phytic acid. And as an added bonus the flour is ground much finer than I can do myself at home. If you can get a good price on whole almonds, grinding the almonds yourself in a food processor, spice mill, or vitamix after they have been soaked and dehydrated is an easy way to make the flour at home.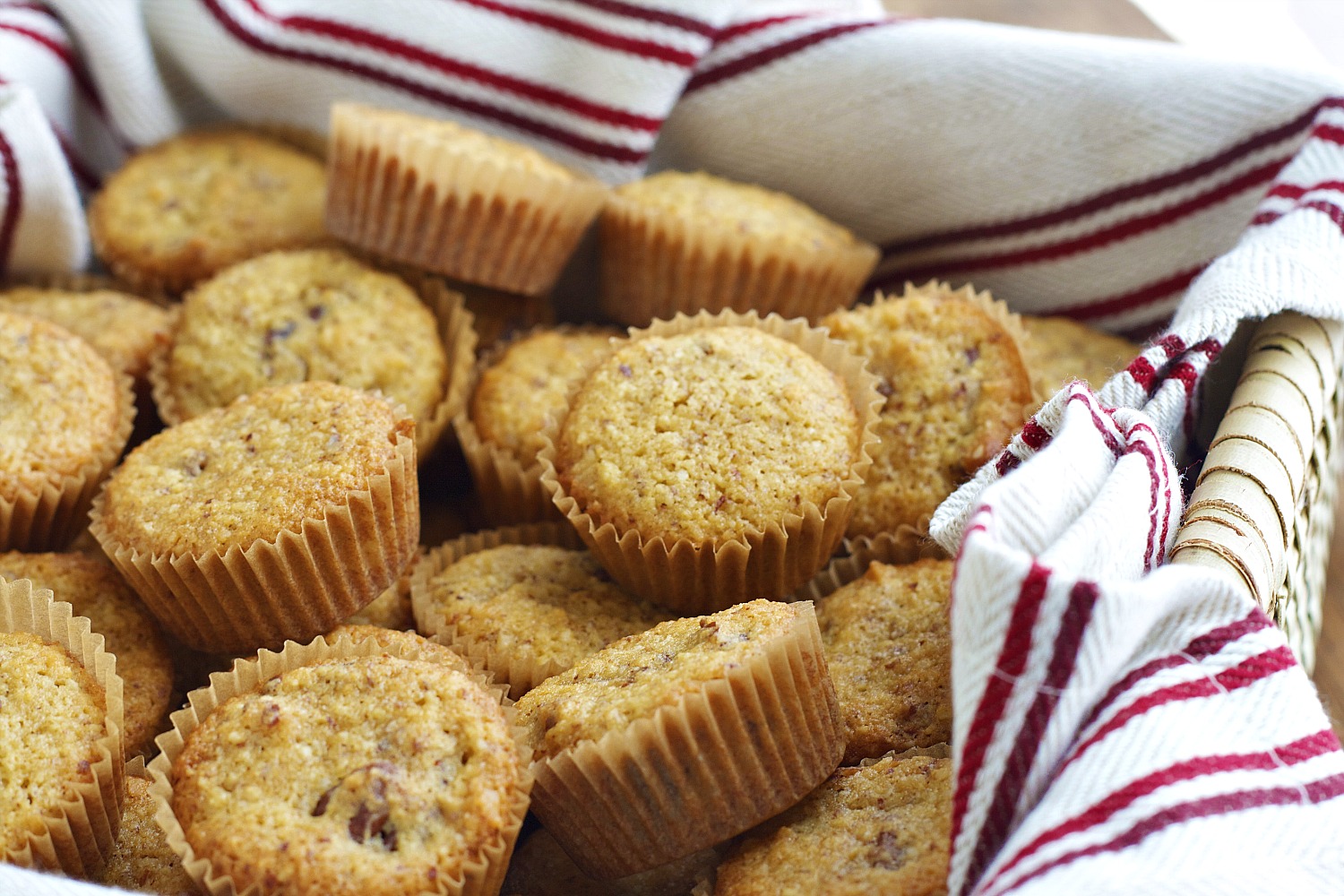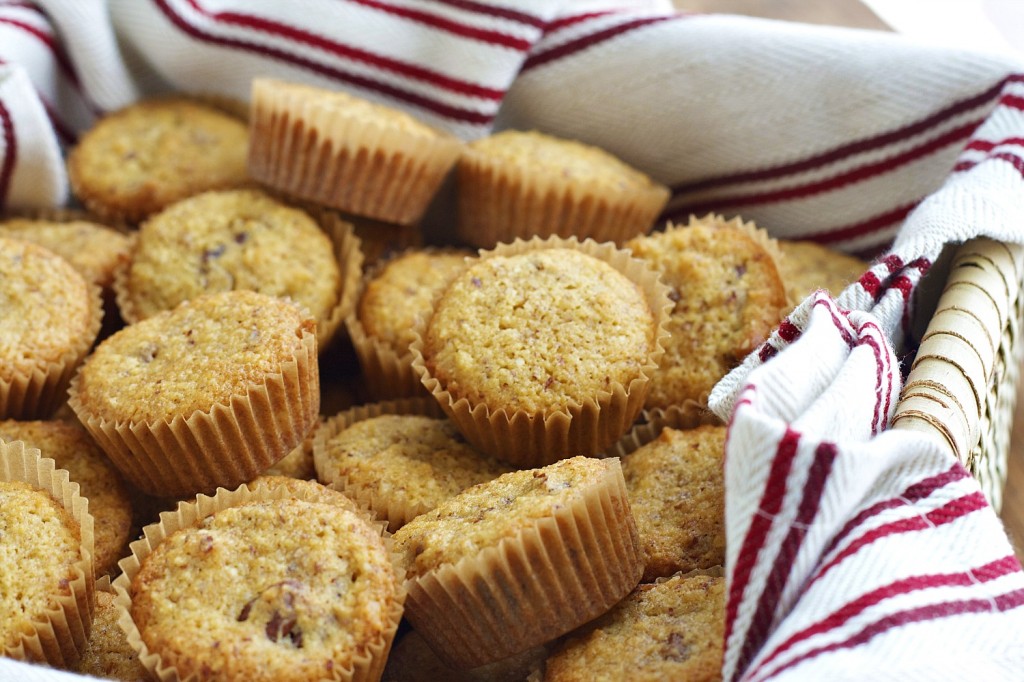 I only use almond flour for the occasional treat, because of the price. I've found it cheaper to buy almond meal/flour at the store versus making it myself at home. A few good sources include: Azure Standard, Amazon (NOW Foods brand), Honeyville, or Trader Joe's.
Last week I asked everyone on Facebook what brands they liked best and if they had any favorite tips for making their own. Here are some great tips:
* I've had the best luck making almond flour with slivered or sliced almonds in a coffee grinder.

* My sister is a pastry chef who told me to put the almonds in the refrigerator before grinding them to prevent the almonds from turning into almond butter.
* I make my almond flour in small batches in the Vitamix and then transfer it to a spice grinder to finish it off. – Susan
* I buy almond flour in the bulk section at my local Sprouts market. Almonds are $6-7 a pound, but the almond flour is $4.99 a pound.
* My favorite brand is Honeywell. They occasionally offer free shipping, so I order in large batches when the shipping is free.
Do you have a favorite way to make your almond flour, or a favorite brand you use? 
My mom makes a version of these muffins which we call "tiny sinfuls" because you can't just eat one. She sells her little pecan muffins in her two shops in the Dallas area and they're always a huge hit during the holidays. I took this family favorite and converted it to grain free. My oldest daughter and I had to freeze the muffins in fear of eating every last one!
Print
Pecan Coconut Muffins (Grain Free)
I prefer to make my own baking powder to ensure that it's grain-free. Here's the recipe: 1 part baking soda + 1 part cream of tartar + 2 parts arrowroot. I make the baking powder in large batches and store it in a glass jar.
Prep Time:

10 minutes

Cook Time:

15 minutes

Total Time:

25 minutes

Category:

Baking

Diet:

Gluten Free
For the batter:
3/4

cup

almond flour

2 tablespoons

coconut flour

1 1/2 teaspoons

grain-free baking powder (see above)

1/2

cup

muscovado sugar (or a very dark brown sugar)

1/2

cup

unsweetened coconut

1/2

cup

unsalted butter or ghee, melted

1 1/2 teaspoons

vanilla extract

1

cup

chopped pecans

2

large eggs, lightly beaten
Instructions
Preheat oven to 350ºF and adjust rack to middle position. Grease your mini-muffin tin with coconut oil or line with muffin liners. Whisk almond flour, coconut flour, baking powder, muscovado and coconut in a large mixing bowl. Whisk in butter, vanilla and eggs. Stir in nuts. Using a teaspoon, spoon batter into muffin cups. Bake 11 minutes until just golden brown. Serve. These keep well at room temperature in an airtight container for up to 3 days.
Nutrition
Serving Size:

Makes about 32 mini muffins
Keywords: pecan coconut muffins