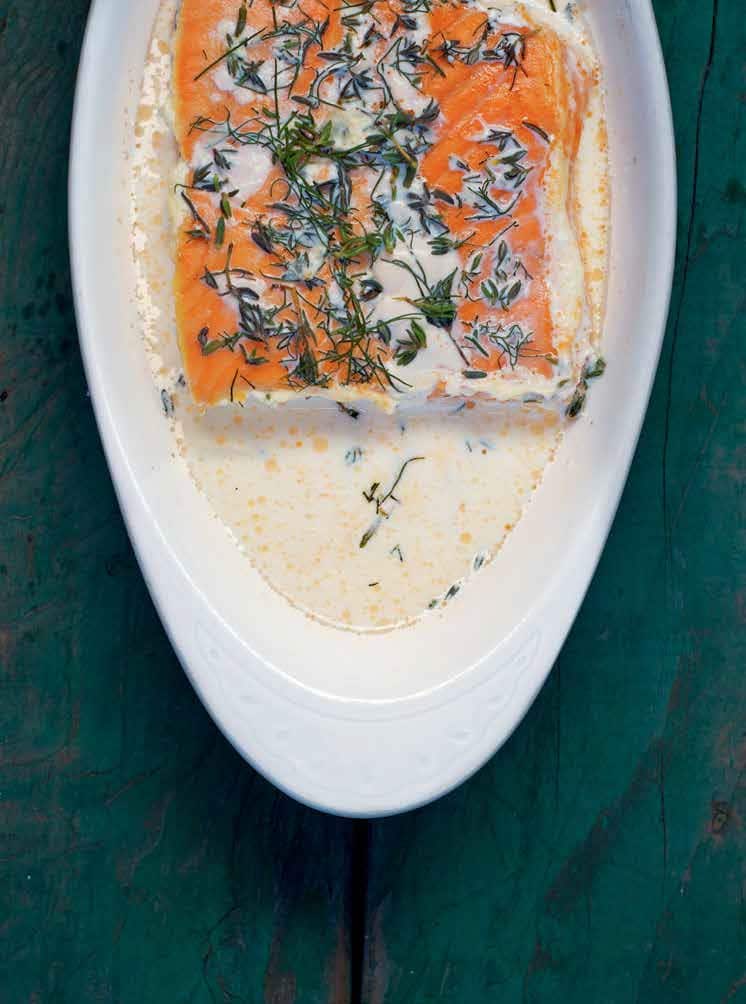 It makes me so happy seeing all the real food cookbooks reaching the mainstream market lately. Jenny's new cookbook The Nourished Kitchen practically bursts at the seams with nutrient-dense recipes. Here's a sampling of the recipes you'll find: Yogurt and Cheddar Cheese Soufflé with Chives, Roasted Pumpkin with Spiced Sorghum Syrup, Sweet Molasses Baked Beans with Bacon and Toasted Mustard Seeds, and Honey Meringues. The recipes and advice are ideal if you're looking to find better health and nourishment through the foods you eat.
Jenny does a great job explaining why our bodies need specific nutrients, how to find these nutrients in food and how to best utilize the ingredients to create stunning dishes. The book features grains in some recipes, but I love that she explains how to prepare the grains properly, assuring proper digestion and assimilation of the nutrients. From pickling to fermenting to sprouting – she shares a wealth of knowledge to help you fill your kitchen with nourishing foods.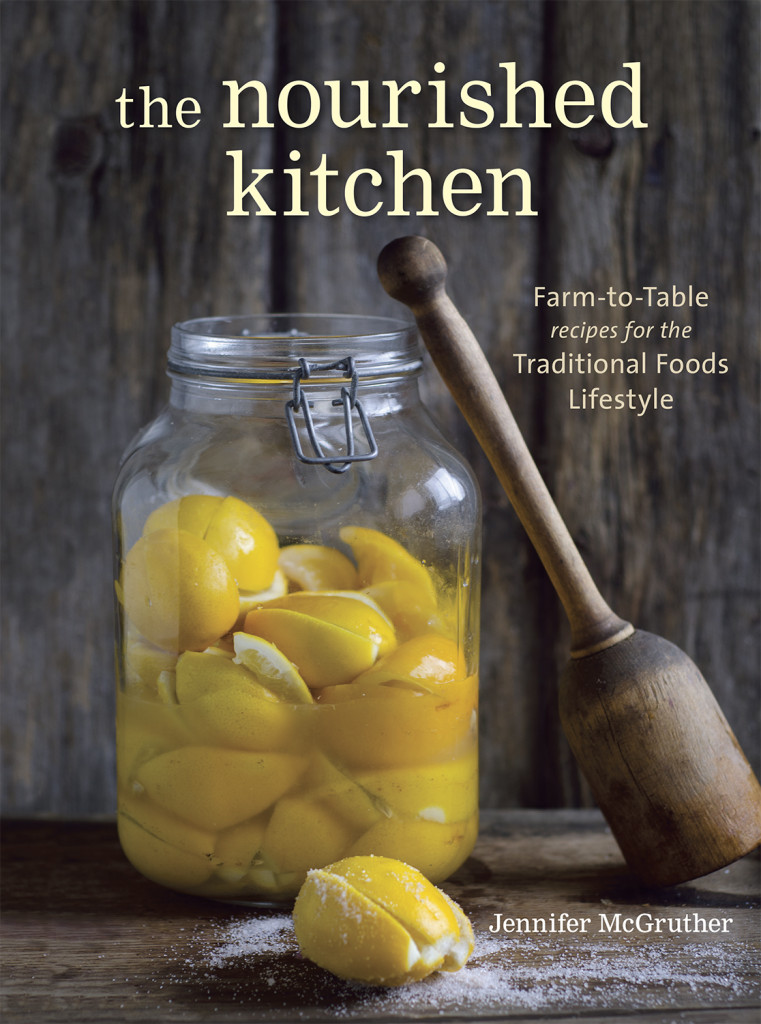 I tried Jenny's Salmon Baked in Cream with Sweet Bay, Thyme and Dill and it was a huge hit with the family. It only took a few minutes to assemble the dish before putting it in the oven. I made a salad while it was baking and had dinner on the table in about 20 minutes. We plan to enjoy this dish again and again!
To celebrate the release of Jenny's book, we're giving away one copy of The Nourished Kitchen. Please see widget below to enter:
Salmon Baked in Cream with Sweet Bay, Thyme and Dill; Nourished Kitchen and Giveaway
A rich and buttery fish, salmon pairs beautifully with cream. While heavy cream may threaten to overpower the delicate nature of most fish, salmon's distinct flavor shines, and the cream melts into a simple sauce as it bakes. A sprinkling of parsley and dill infuse the rich sauce with a sparkle of brightness.
Ingredients
4 (6-ounce) wild-caught salmon fillets
4 bay leaves
1 cup heavy cream
2 tablespoons chopped fresh
thyme leaves
2 tablespoons chopped
fresh dill
Instructions
Preheat the oven to 400°F.
Place the salmon fillets in a single layer in a small baking dish or gratin dish. Top each fillet with a bay leaf. Pour the heavy cream over the salmon and sprinkle with the thyme and dill. Bake until the fish flakes easily when pierced with a fork and the cream thickens, about 15 minutes.
Discard the bay leaves and serve, spooning warm cream and herbs over the fish.
Reprinted with permission from The Nourished Kitchen written and photographed by Jennifer McGruther (Ten Speed Press, © 2014).
7.8.1.2
4255
https://deliciouslyorganic.net/salmon-baked-cream-sweet-bay-thyme-dill-nourished-kitchen-giveaway/
Copyright 2016 Deliciously Organic