I have another easy to prep sheet pan dinner recipe for you! Simply toss together all the ingredients, minus the spinach and lemon, and roast them in the oven until golden. I like to serve this easy to clean up entrée with a simple salad, or some raw vegetables drizzled with olive oil.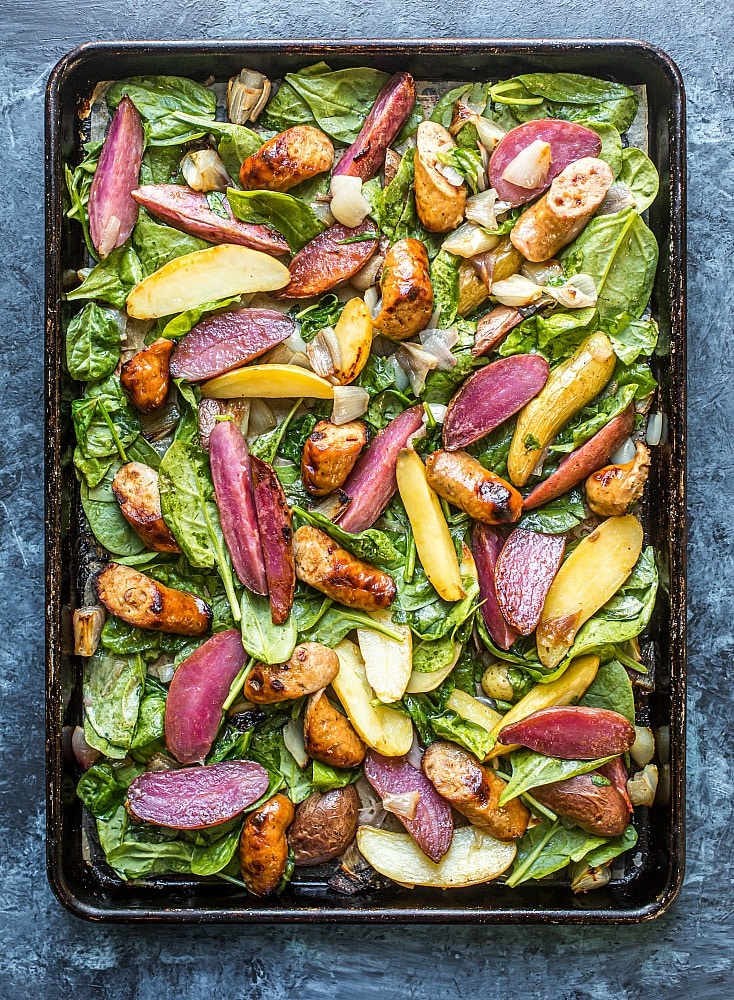 People often ask why I don't use olive oil or coconut oil for roasting or sautéing, so here's a quick review. Every oil or fat has a "smoking point". This is the point where the oil oxidizes and creates free radicals. Free radicals damage the cells of our bodies, so we try to avoid those as much as possible.
Olive oil and coconut oil oxidize at higher heats, so it's best to cook with a stable saturated fat like ghee, lard, tallow, duck fat, etc. These stable fats provide omega-3 fatty acids and contain fat-soluble activators. Fat soluble activators enable our bodies to properly use the vitamins A, D, E and K in our food, so they're incredibly important for good health!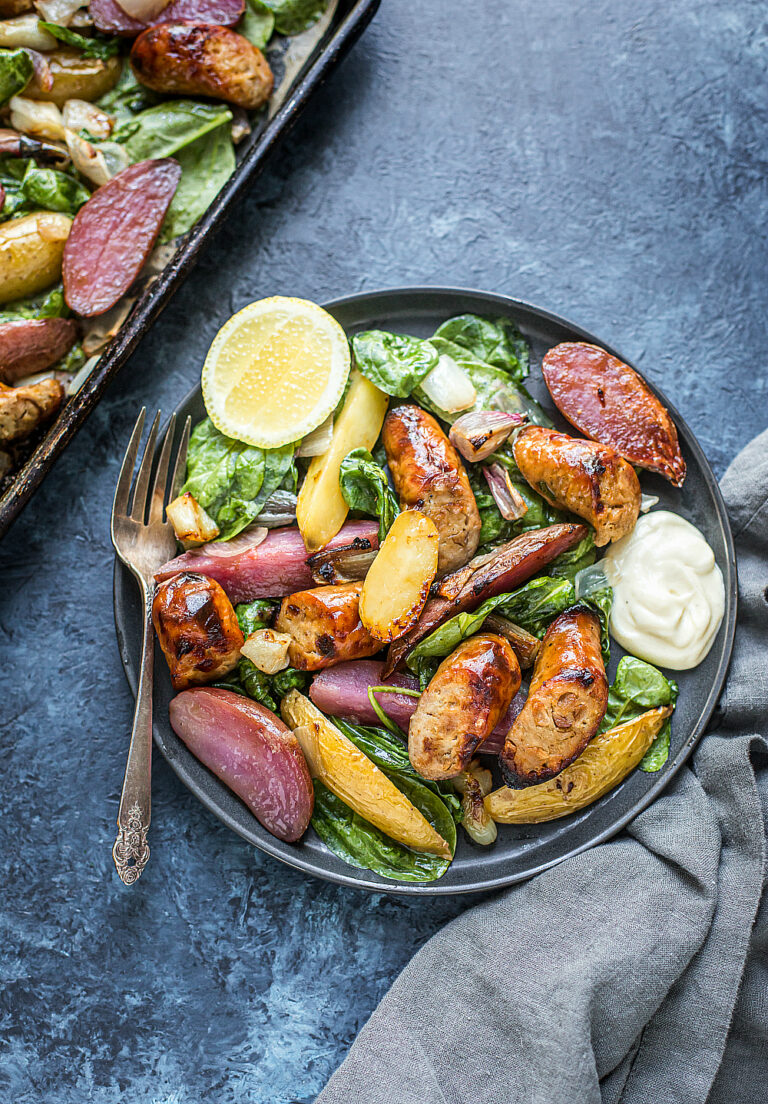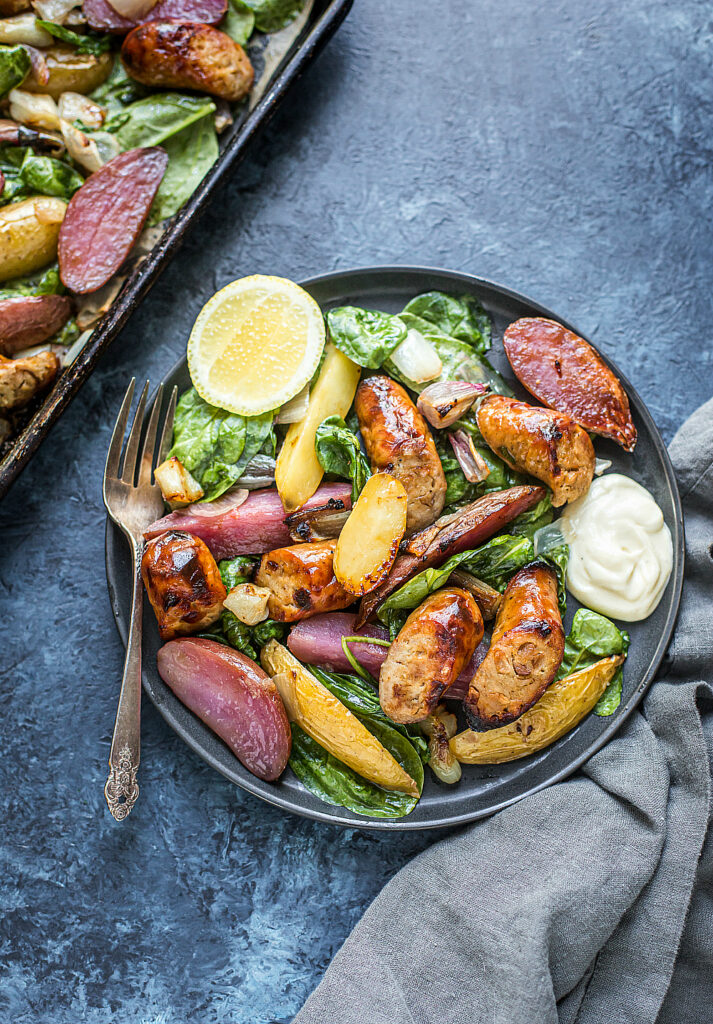 So, for roasting or cooking at higher heats, ditch the olive oil, coconut oil, and of course, any seed oils and go for the stable saturated fats from pastured animals.
Print
Sausage, Potato, and Spinach Sheet-Pan Dinner
1 1/2

pounds

fingerling or yukon potatoes, cut into thick wedges

4

links organic sausage, cut into

2

-inch pieces

10

shallots, cut into

1

-inch pieces

1 teaspoon

Celtic sea salt

4

cups

raw spinach or arugula
Juice of

1/2

lemon
Instructions
Preheat the oven to 400 degrees F and adjust the rack to the middle position. Place the potatoes, sausage, and shallots on a large sheet pan lined with unbleached parchment paper. Drizzle the sausage mixture with the ghee and season with the sea salt. Toss to coat the vegetables and meat with the fat. Roast for 30-40 minutes, until edges of potatoes are turning golden brown.
Sprinkle the 4 cups of spinach over the hot sausage mixture. Sprinkle with the lemon juice and then toss to incorporate. You can serve alone or with a dollop of mayo.
Photo credit: Becky Winkler