I'm often asked how to make soaked brown rice, so I wanted to share my very simple recipe with you today!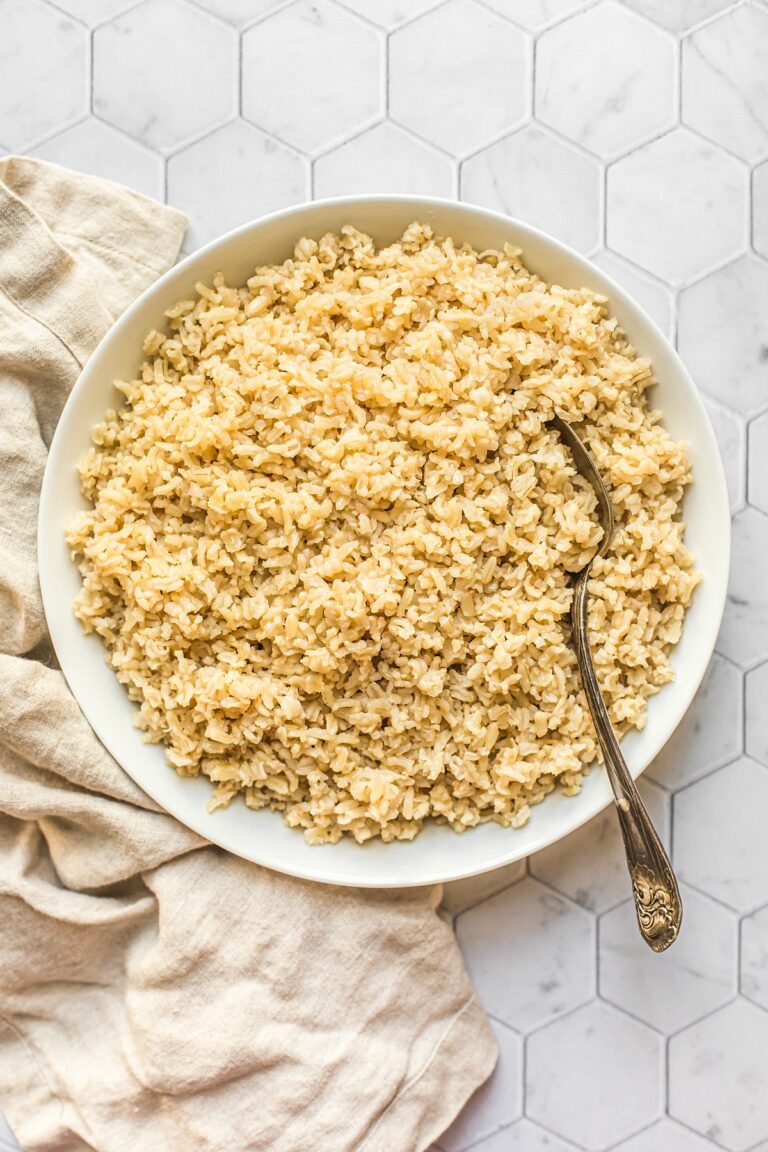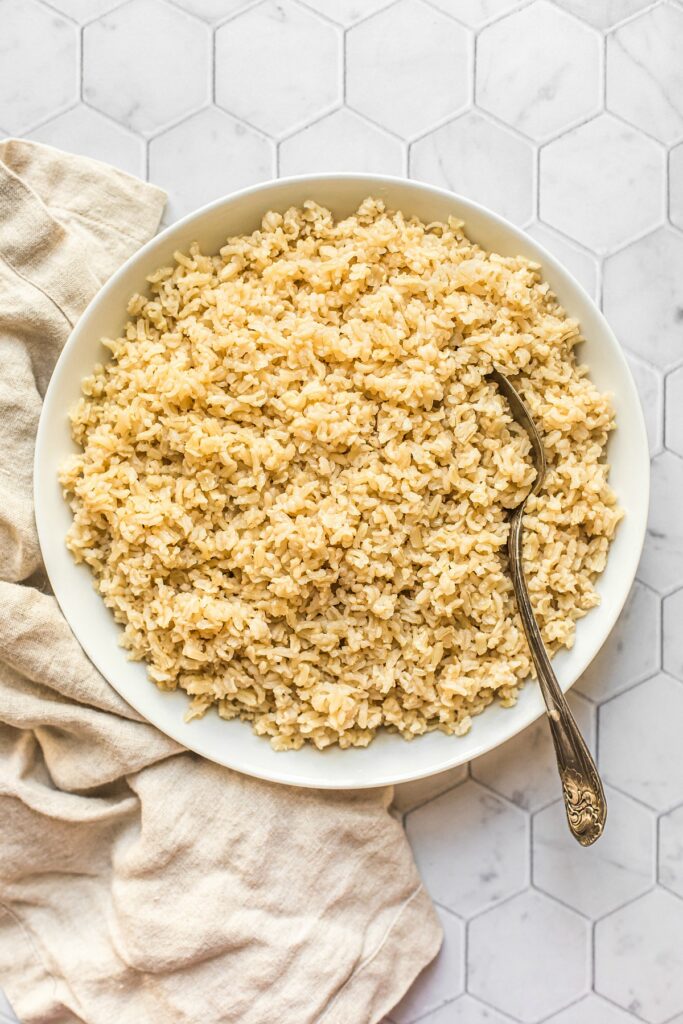 Why should you soak rice?
Humans have eaten grains, legumes, nuts and seeds for thousands of years. Traditionally, people soaked these foods before cooking them to promote easier to digestion. Somewhere along the way, we forgot about this important step and now consume these foods without the proper preparation.
All grains, legumes, nuts and seeds contain anti-nutrients that require neutralization. Nuts and seeds contain enzyme inhibitors that block digestion – potentially causing negative effects on the health of the body. Grains and legumes contain phytic acid that robs the body of important minerals like magnesium, calcium, zinc, copper and iron.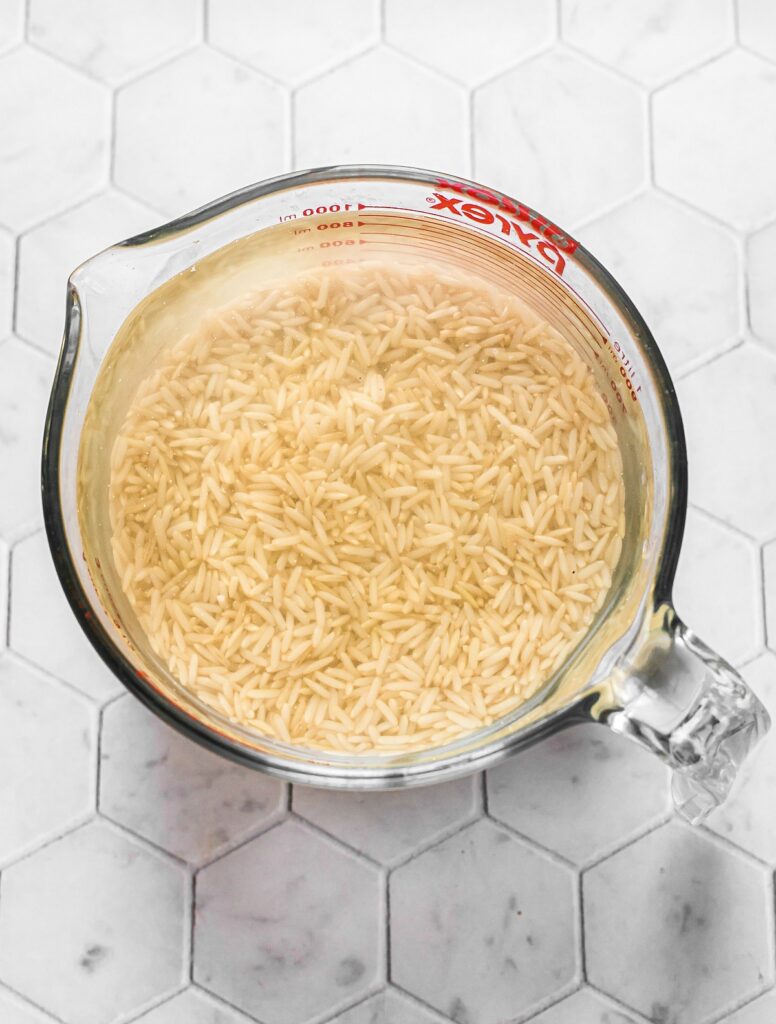 Over time, when we consume these foods without properly preparing them, serious health issues like leaky gut, irritable bowel syndrome (IBS), and autoimmune problems can arise.
Here at Deliciously Organic, I often talk about avoiding grains; but after you've taken measures to heal your digestive system, you can usually add healthy, soaked grains back into your diet with the help of your practitioner.
Soaking these foods may sound intimidating, but it's actually very easy! It basically involves putting the food in a bowl, covering it with water, adding a neutralizer, letting it sit at room temperature, and then draining.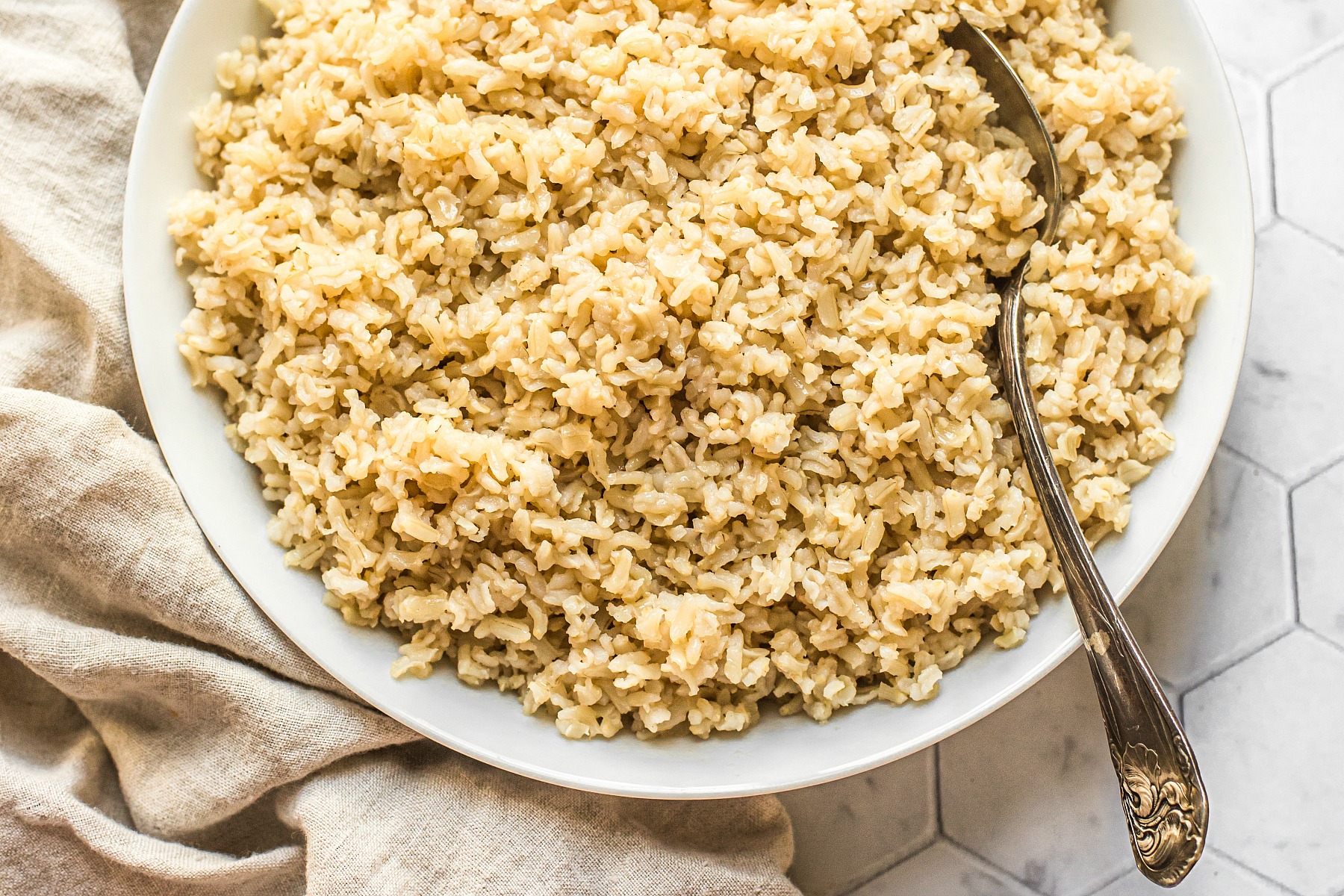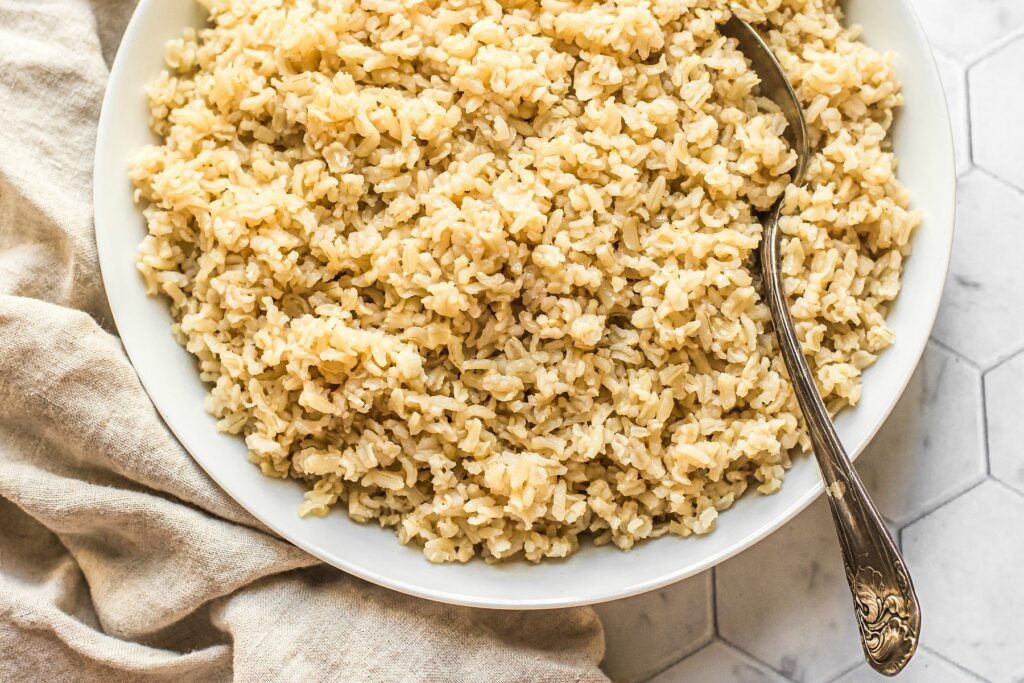 Rice can also contain arsenic but thankfully, soaking rice reduces levels by 80%! All you need to do is to put one part rice to five parts water in a large bowl, and soak for several hours. Rinse, and then cook in fresh water.
The key to this recipe is to remember to soak the rice the evening or morning before, and the rest is super easy!
Print
Soaked Brown Rice
Prep Time:

10 minutes

Cook Time:

1 hour

Total Time:

1 hour 10 minutes
2 cups

organic brown rice (I prefer Basmati)

1 tablespoon

apple cider vinegar or lemon juice

6 tablespoons

unsalted butter, divided

3 cups

chicken broth or meat stock

2 teaspoons

Celtic Sea salt
Instructions
The night before, place the brown rice and apple cider vinegar in a large mixing bowl and cover with water (to reduce the arsenic, as mentioned in the post above, use five parts water to one part rice). Leave on the counter overnight. The rice can soak for up to 24 hours.
Before cooking, drain the rice. Place 3 tablespoons of butter in a large pot and melt over medium heat. When the butter is melted, add the drained rice and cook, stirring frequently, until the rice is just slightly toasted, about 3-4 minutes. Add the broth and salt and stir. Increase the heat to high and bring to a boil. As soon as the mixture reaches a boil, put the lid on and reduce the heat to low. Cook for 45 minutes or until rice is cooked. Add the remaining 3 tablespoons butter and stir until melted. Season to taste with salt. Serve.
Photo Credit: Becky Winkler