Strawberry sherbet makes use of the beautiful berries in season right now! The easy recipe only requires 6 ingredients – you can blend it all in your food processor or blender and then freeze in an ice cream maker.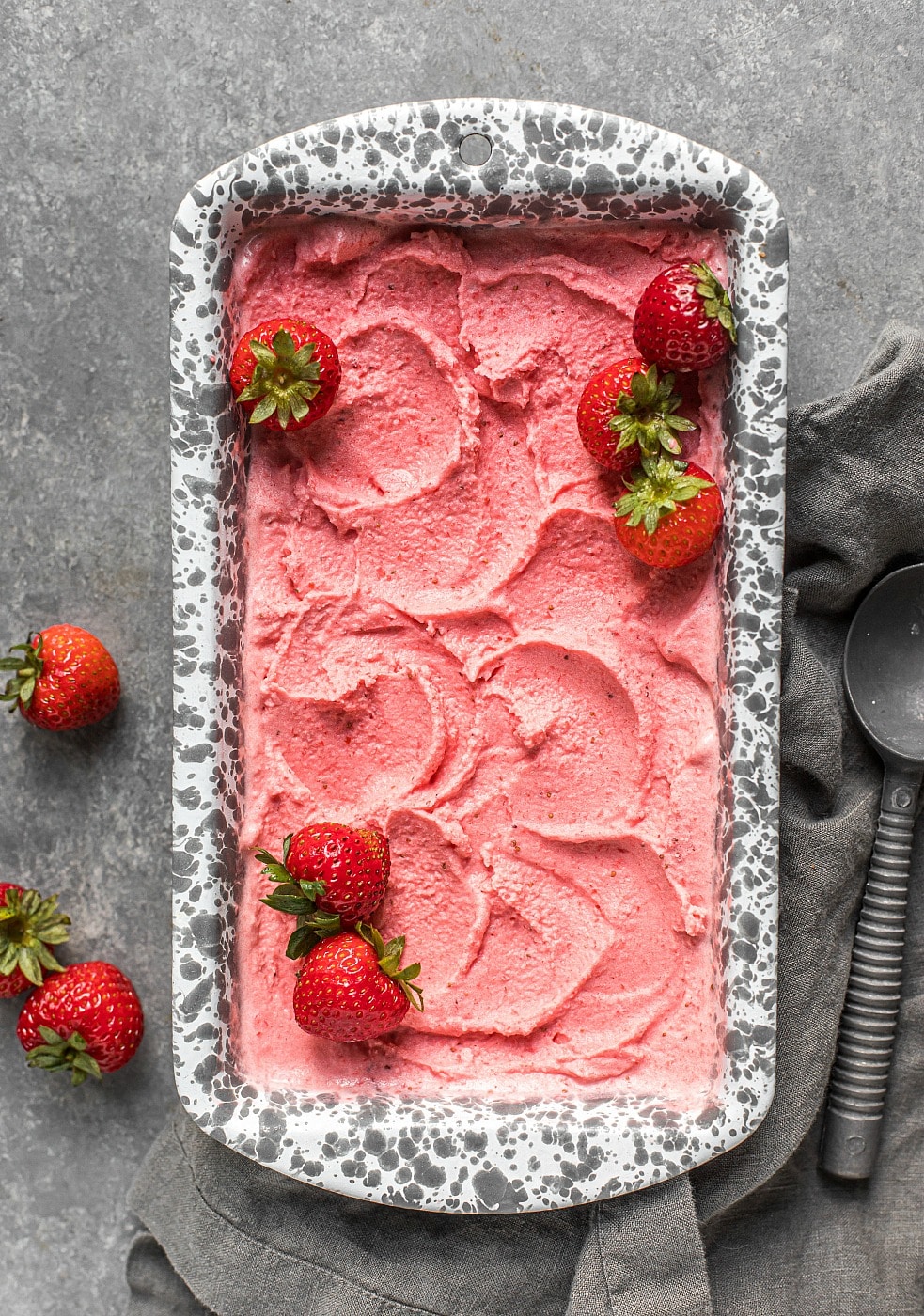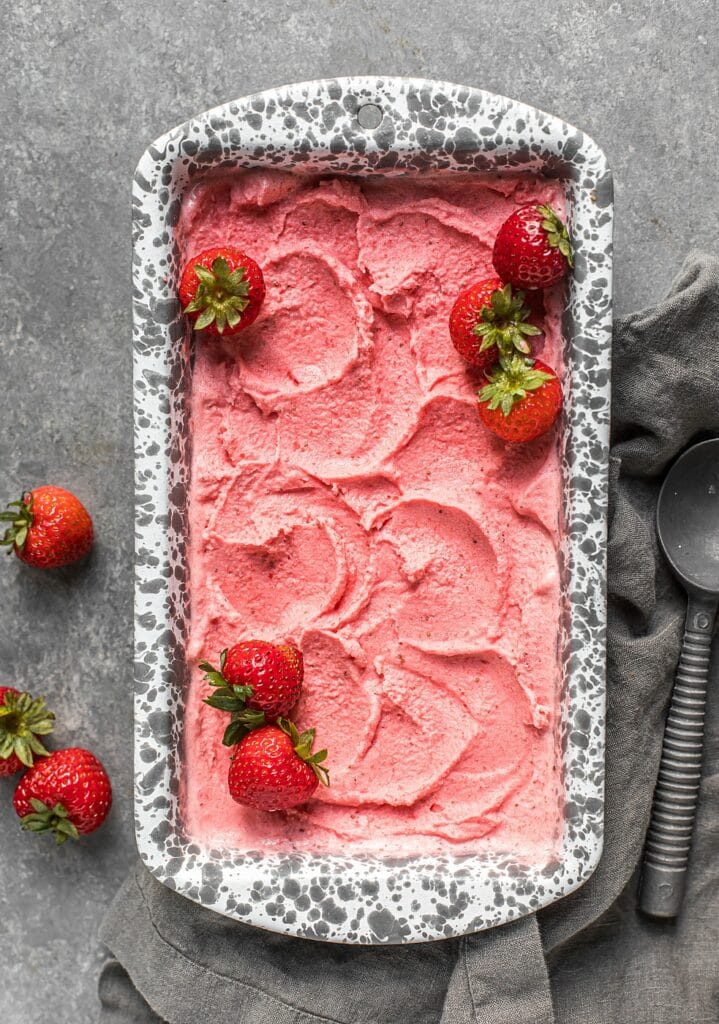 I know an ice cream maker can seem like an extravagance in the kitchen, but I have to say it may be the best $50 I ever spent for a food appliance. Store-bought ice creams, sherbets, sorbets, gelatos, etc. usually have processed ingredients, stabilizers, preservatives … the list goes on. But with an ice cream maker, you can make homemade ice creams full of wholesome ingredients and in the long-run you'll save quite a bit of money. I've had a Cuisinart Ice Cream Maker for 18 years and it's still running strong!
You can substitute any berries for the strawberries in this recipe, and if you have a dairy allergy, coconut milk makes for the perfect substitute.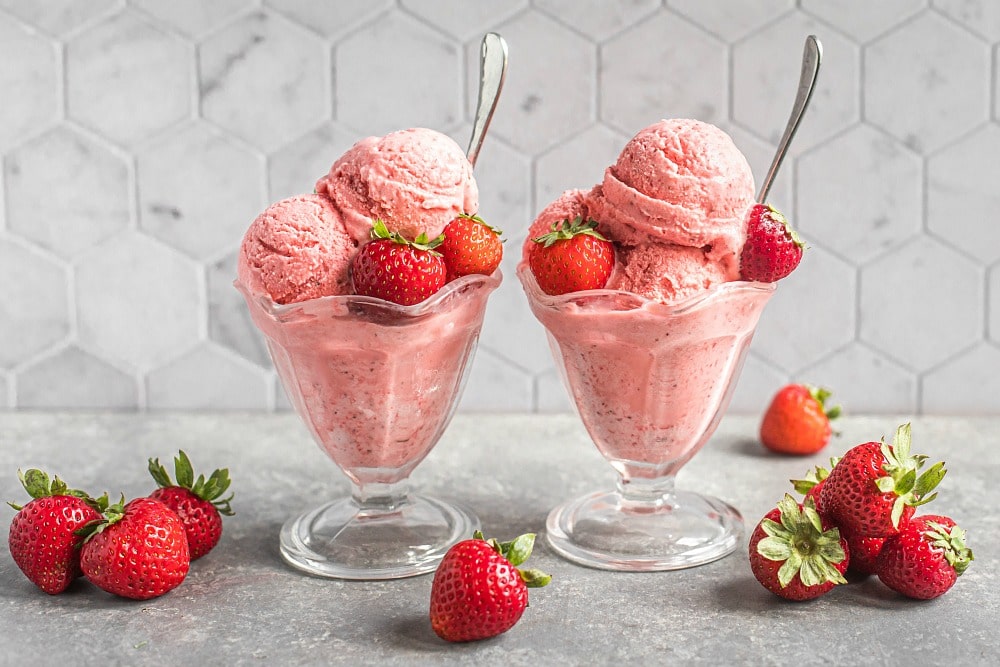 Here are some more frozen treats the whole family will enjoy!
Frozen Yogurt 
Chocolate Chip Cookie Dough Ice Cream
Apricot Ice Cream
Chocolate Peanut Butter Ice Cream
Firecracker Pops
Orange Creamsicle 
Print
Strawberry Sherbet (Dairy-Free)
Instructions
Place the cream and lemon juice in the bowl of a food processor and let sit for 10 minutes. Add remaining ingredients and process until smooth. (At this point I like to taste the sherbet, and add a bit more honey, salt or vanilla to suit my taste.) Pour the mixture into a large bowl and place over a bowl of ice for about 30 minutes, or chill in the fridge for 2 hours.
Pour the mixture into an ice cream maker and freeze according to manufacturer's instructions.