Most Thanksgiving tables regularly feature sweet potato casserole. I enjoy the subtle, creamy sweetness combined with the crunchy, sweet-salty pecan topping.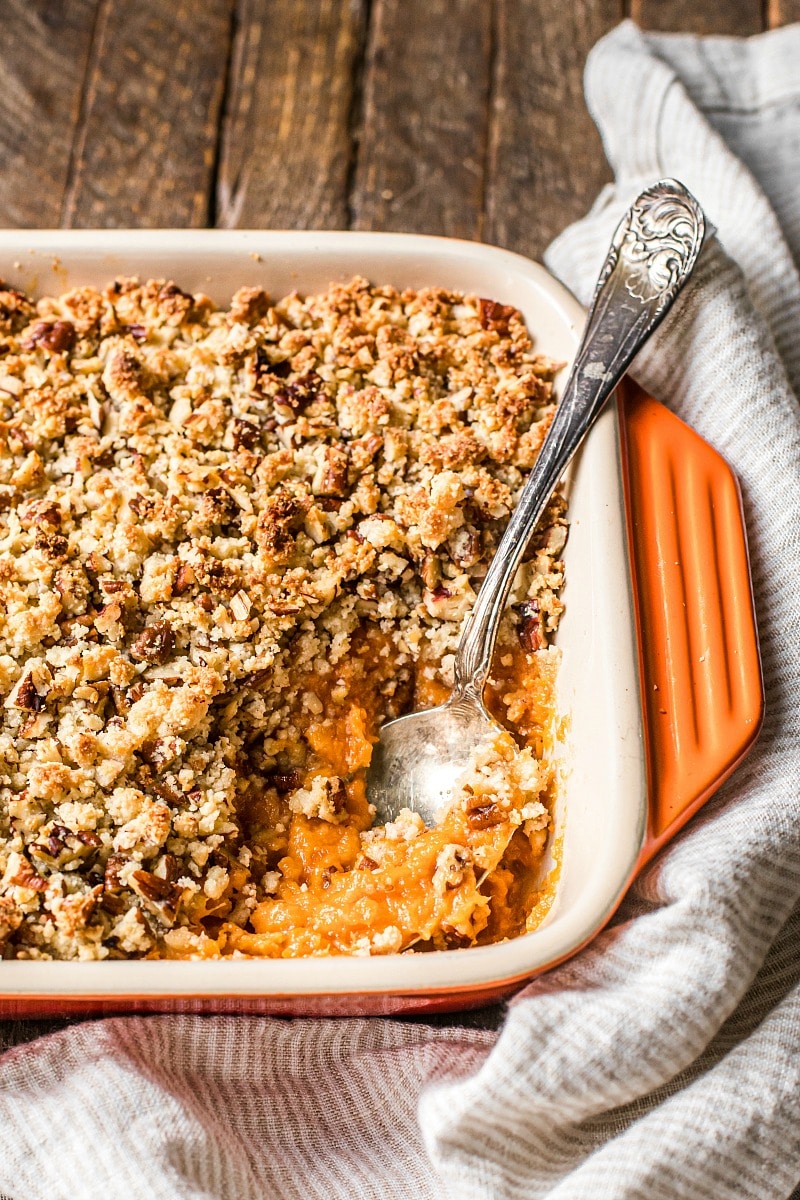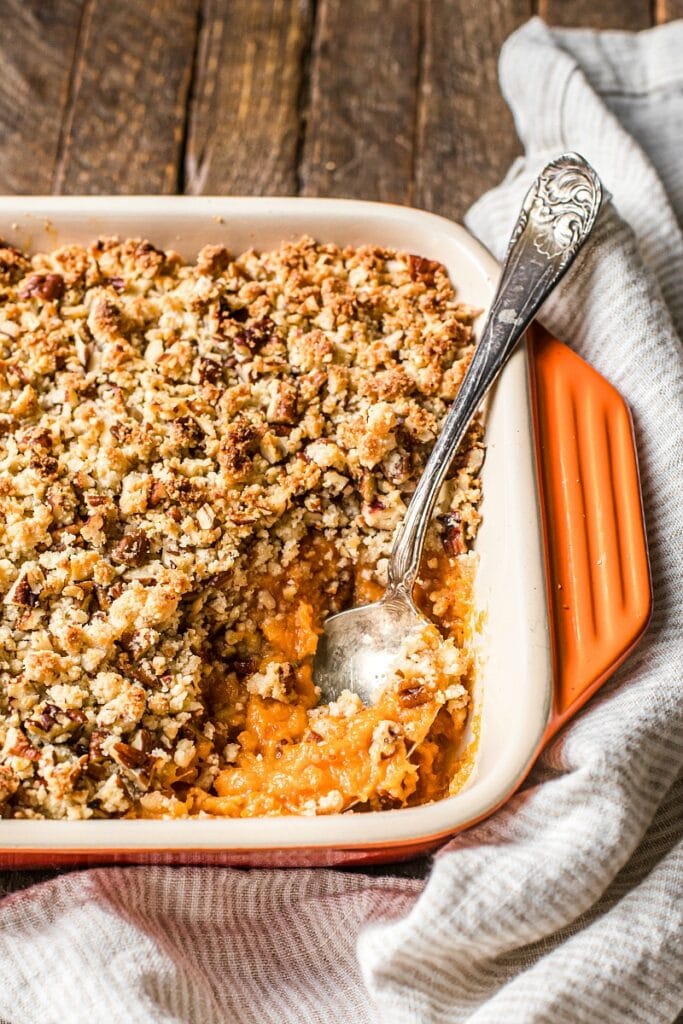 This version isn't too sweet, but you can add additional honey if you want. Use either cream or coconut milk depending on your dietary needs.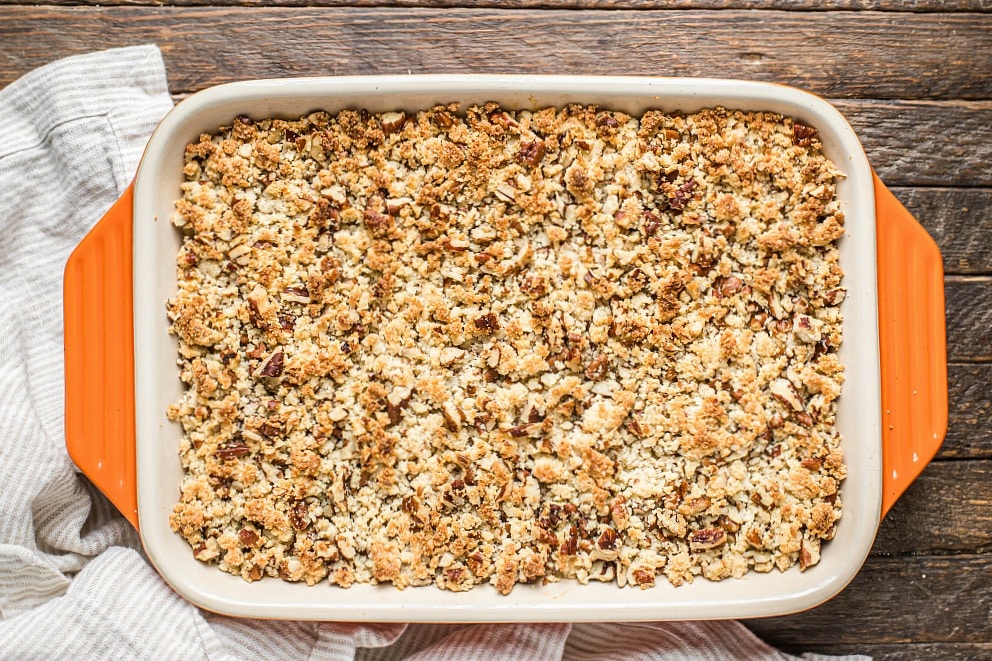 You can make the potato mixture two days ahead of time and store it in the refrigerator before adding the topping and baking it on Thanksgiving day. My Mom never topped our casserole with marshmallows (although, as a kid, I secretly wanted her too).
If you want to top yours with marshmallows, here's a honey-vanilla marshmallow recipe for a sticky-sweet, indulgent topping.
Sweet Potato Casserole (Grain Free, Paleo, Primal)
Bake the sweet potatoes at 400ºF for 45 minutes, until soft. Then remove the skins before using in this recipe.
Ingredients
For the Potatoes:

3 cups baked sweet potatoes (about 5 large potatoes)
1/4 cup honey
2 large eggs, beaten
1/2 cup unsalted butter or ghee , melted
1/2 cup coconut milk (or heavy cream)
1 1/2 teaspoons vanilla extract
1/4 teaspoon Celtic sea salt

For the Topping:

1 cup almond flour
2 tablespoons coconut flour
2 tablespoons honey
1/8 teaspoon Celtic sea salt
4 tablespoons butter or ghee , melted
1 cup chopped pecans
Instructions
Preheat oven to 350ºF and adjust rack to middle position. Place sweet potatoes, honey, eggs, butter, coconut milk, vanilla and salt in a mixing bowl. Mash potatoes and stir until all ingredients are thoroughly mixed. Pour into an 11 x 7-inch baking dish.
Place almond flour, coconut flour, honey, salt and butter in a medium mixing bowl. Stir until combined. Stir in pecans. Sprinkle pecan mixture in an even layer over the sweet potatoes. Bake for 20 minutes until golden brown.
7.8.1.2
3424
https://deliciouslyorganic.net/sweet-potato-casserole-grain-free-paleo-primal-gaps/
Copyright 2016 Deliciously Organic
Photo Credit: Becky Winkler