These grain-free graham crackers make a nice snack on their own and are super easy to make!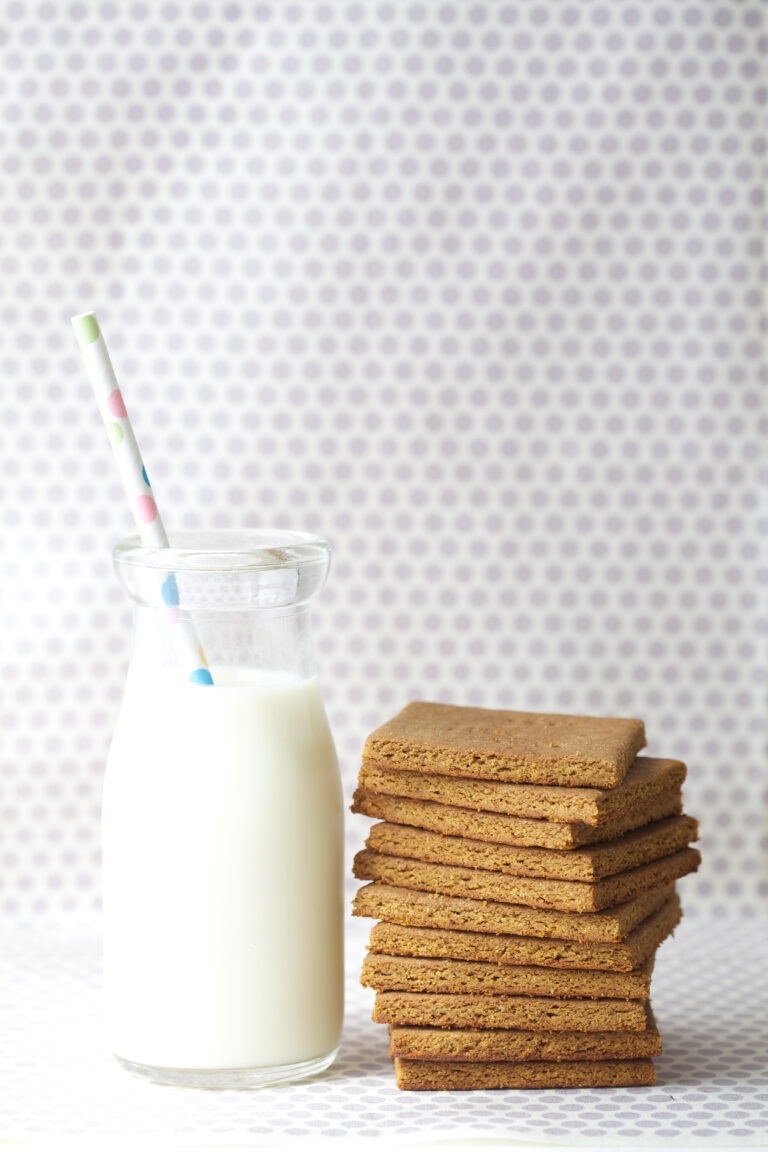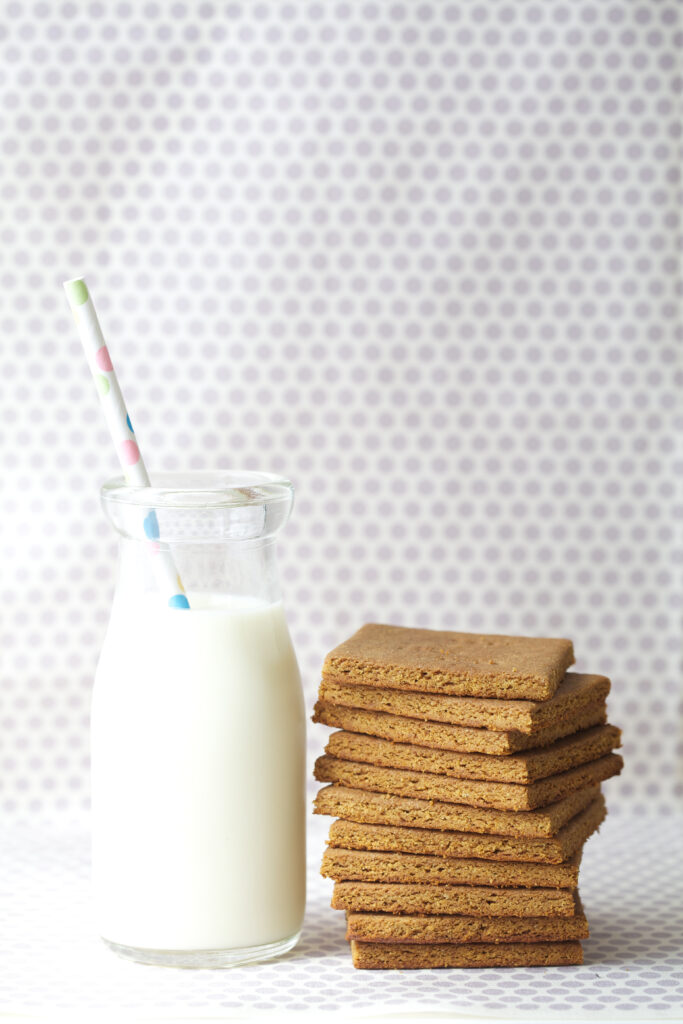 Graham crackers, marshmallows and chocolate – an iconic American combination. Have no fear, even if you're avoiding grains and processed foods, there's no need to go without your favorite sweet combination this summer! Click here to grab my Homemade Marshmallow recipe.
about twenty 3" x 3" crackers
Grain-Free Graham Crackers
I prefer to make my own baking powder to ensure that it's grain-free. Here's the recipe: 1 part baking soda + 1 part cream of tartar + 2 parts arrowroot. I make the baking powder in large batches and store it in a glass jar.
Ingredients
For the crackers:

2 cups almond flour
1/4 cup coconut flour
3/4 teaspoon unflavored grass-fed gelatin
2 tablespoons honey
3/4 teaspoon grain-free baking powder
1/2 teaspoon baking soda
1/2 teaspoon coarse sea salt
1/8 teaspoon ground cinnamon
6 tablespoons cold unsalted butter, cut into 1/4-inch cubes
1/4 cup blackstrap molasses
3 tablespoons whole milk or coconut milk
1/2 teaspoon vanilla extract
Instructions
Preheat the oven to 350° F and adjust rack to middle position. Place the flours, gelatin, honey, baking powder, baking soda, salt and cinnamon into the bowl of a food processor and pulse 4 times to combine. Add the butter and pulse 7 times until the mixture resembles cornmeal. Add the molasses, milk and vanilla extract to the dough and process until the dough forms a ball. The dough will be very tacky. Pour the dough out onto a large piece of parchment paper (a piece large enough to cover a large baking sheet).
Dust the top of the dough with a little coconut flour. Using a rolling pin, roll the dough out until it's a rectangle about 14 x 11 inches and about 1/8-inch thick. Using a knife or rolling pizza cutter, divide it into 2 x 2-inch square pieces. There will be small pieces of excess on the sides (I baked them along with the crackers and ate them as a snack later). Using a fork, poke holes in the top of the dough. Place the baking pan with the dough in the oven and bake for 18-20 minutes or until the edges just start to darken. Remove from the oven and cool completely.
Once completely cool, break into individual crackers. Store in an airtight container. The crackers will keep for 1 week.
7.8.1.2
3361
https://deliciouslyorganic.net/grain-free-graham-crackers-marshmallows-without-corn-syrup-recipe/
Copyright 2016 Deliciously Organic