Cranberry sauce is fun and all, but what about serving the kids Cranberry Kombucha Jello at Thanksgiving? Kombucha contains healthy probiotics to feed the gut, gelatin from a good source helps keep the bones and joints healthy, and the cranberries add a nice festive touch.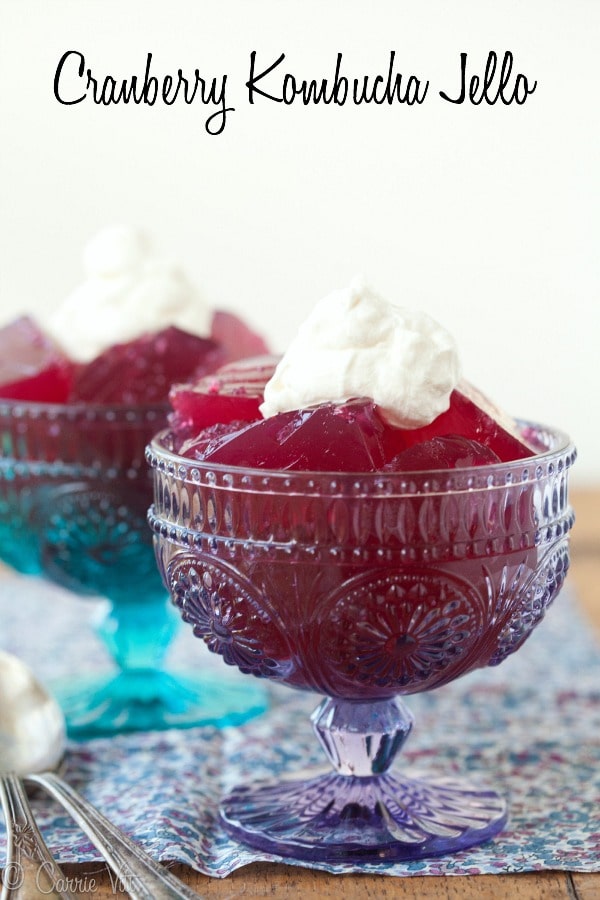 To add some healthy vitamin A and good fats to the mix, serve the kombucha jello with raw whipped cream! If you need to avoid dairy, whipped coconut milk makes a great substitute.
If you're looking for more healthy versions of your Thanksgiving favorites, make sure to check out all of my Thanksgiving recipes!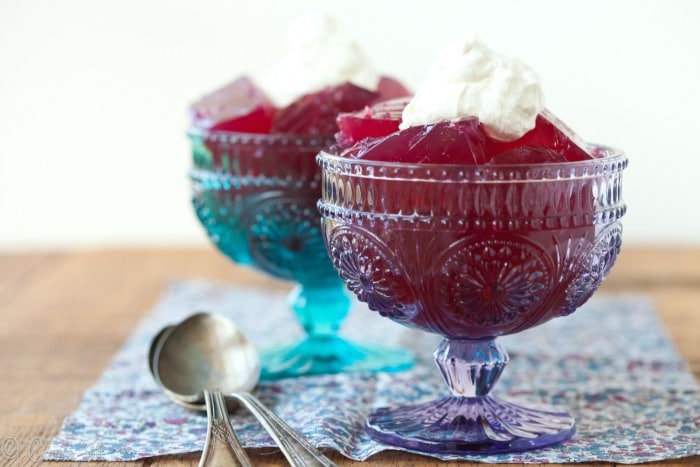 P.S. – On Monday, you'll be able to grab the Kindle version of my cookbook,The Grain-Free Family Table, for just $2.99! I've partnered with PaleoDork to help bring you this incredible price. Click here to get an email reminder of the sale from PaleoDork and a list of the other dozen Paleo cookbooks that will also be on available for just a few dollars a piece. After you opt-in, you'll immediately get two free issues of Paleo Magazine sent to your inbox!
Cranberry Kombucha Jello
Adapted from The Big Book of Kombucha (coming out March 2016)
1/4 cup minced fresh cranberries
1/4 cup honey
2 tablespoons grass-fed gelatin
1/2 cup water
4 cups cranberry kombucha (I used Reed's)
Place the cranberries and honey in a medium sauce pan over low heat. Stir the mixture constantly, until the honey is melted and smooth. Pull off of the heat and let the mixture sit for 10 minutes.
Meanwhile, combine gelatin and water in a measuring cup and let sit for 5 minutes (this allows the gelatin to bloom). Spoon the gelatin mixture into the honey mixture and heat over low heat, whisking constantly until gelatin is dissolved, about 2 minutes. Slowly whisk in the kombucha.
Pour mixture into an 8×8-inch baking dish and refrigerate for 3-4 hours, or until firm. Serve alone or with whipped cream.