It pays to have an easy gravy recipe in your repertoire – and not just for Thanksgiving!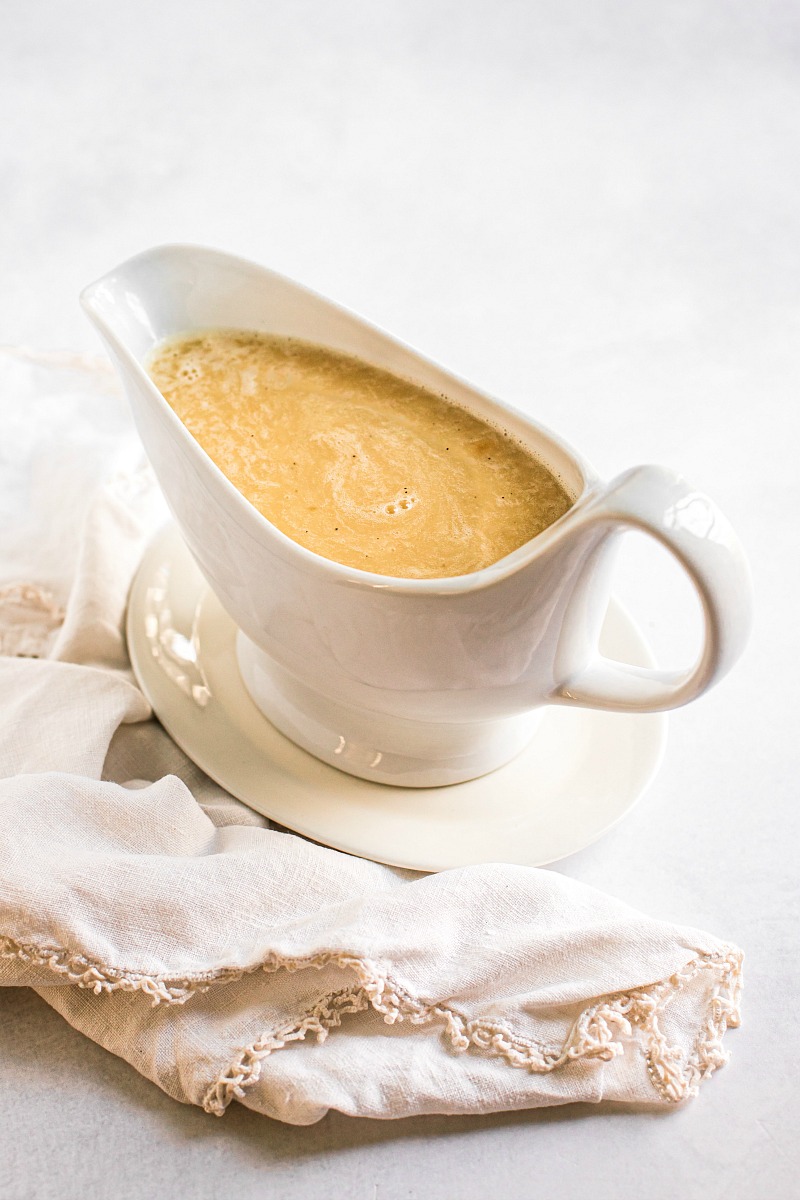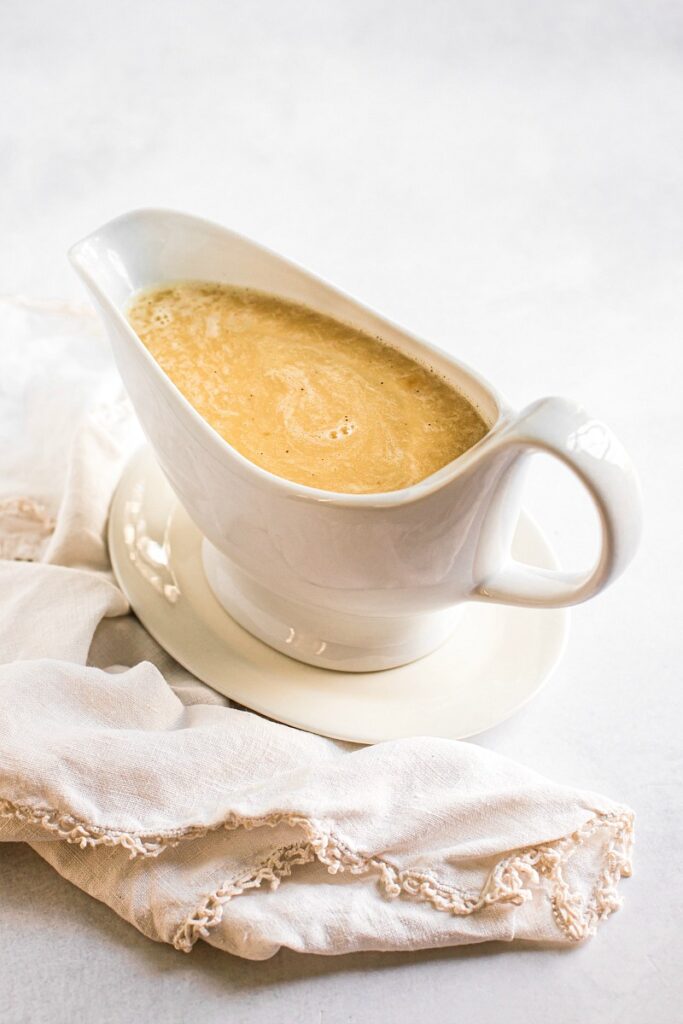 This gravy recipe contains just six ingredients and provides a nice depth of flavor because of the caramelized onions and homemade chicken stock. You can serve it with turkey, chicken, buttermilk mashed potatoes, or anything else you like to accompany with gravy.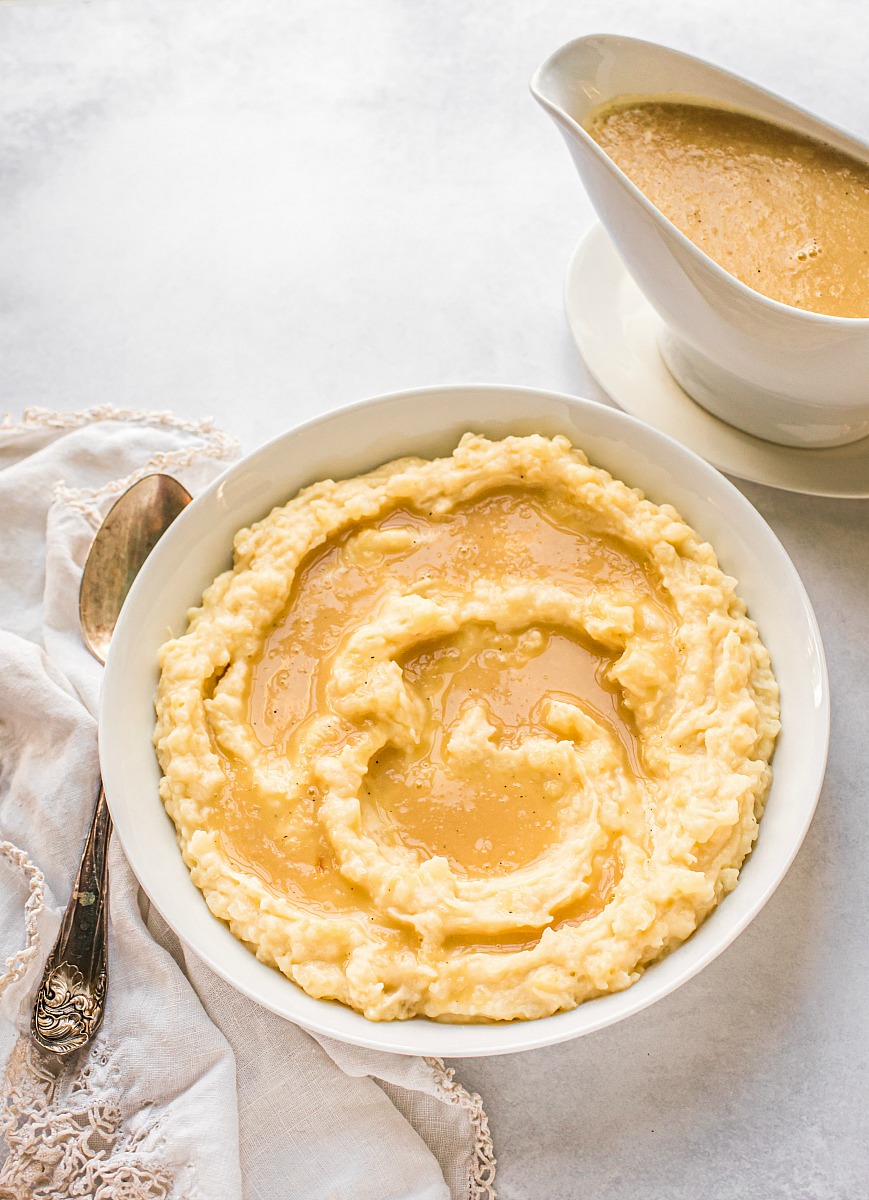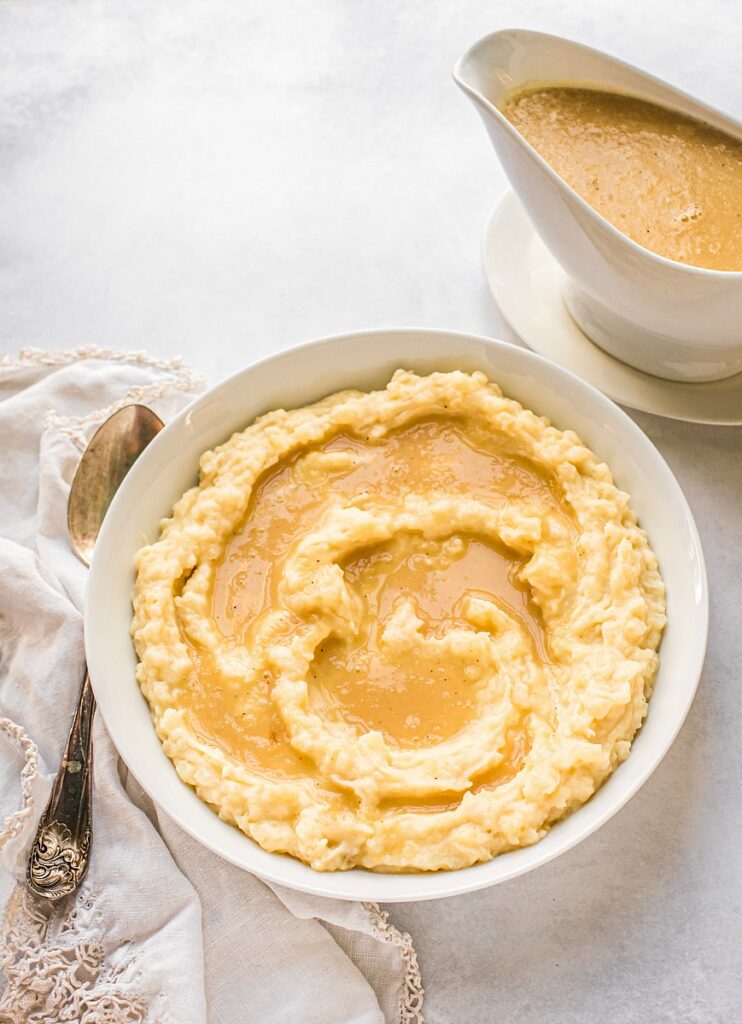 Gravy can sometimes cause unnecessary stress since it's usually made last minute – when the turkey is ready and everyone is waiting to eat. To alleviate this, you can make this gravy a day or two ahead of time, store it in the fridge and then quickly reheat it on the stove before serving.
Print
Easy Gravy Recipe (Grain-Free, Paleo)
If you'd like to use turkey or chicken drippings in this recipe, substitute up to 1/2 cup of the stock for drippings.
Yield:

Makes about 3 cups
Instructions
Melt the butter over medium-low heat in a medium saucepan. Add the onions, turn to low and cook, stirring occasionally until the onions begin turning golden brown, about 30 minutes. Stir in the arrowroot flour. Whisk in the chicken stock, sea salt, and pepper. Heat over medium heat and whisk constantly until gravy just begins to thicken. Remove immediately from the heat. Using a hand immersion blender, blend gravy until smooth or pour into a blender and blend until smooth (you can skip this step if you prefer a chunkier texture). Add additional salt and pepper to taste. I like to store the gravy in a large mason jar if I make it a day or two ahead of time. Alternately, if you'd like to keep it hot before a meal, pour it into an insulated water bottle.
Note: I only test the recipes on my site with the listed ingredients and measurements. If you would like to try a substitution, you are welcome to share what you used and how it turned out in the comments below. Thanks!
Photo credit: Becky Winkler