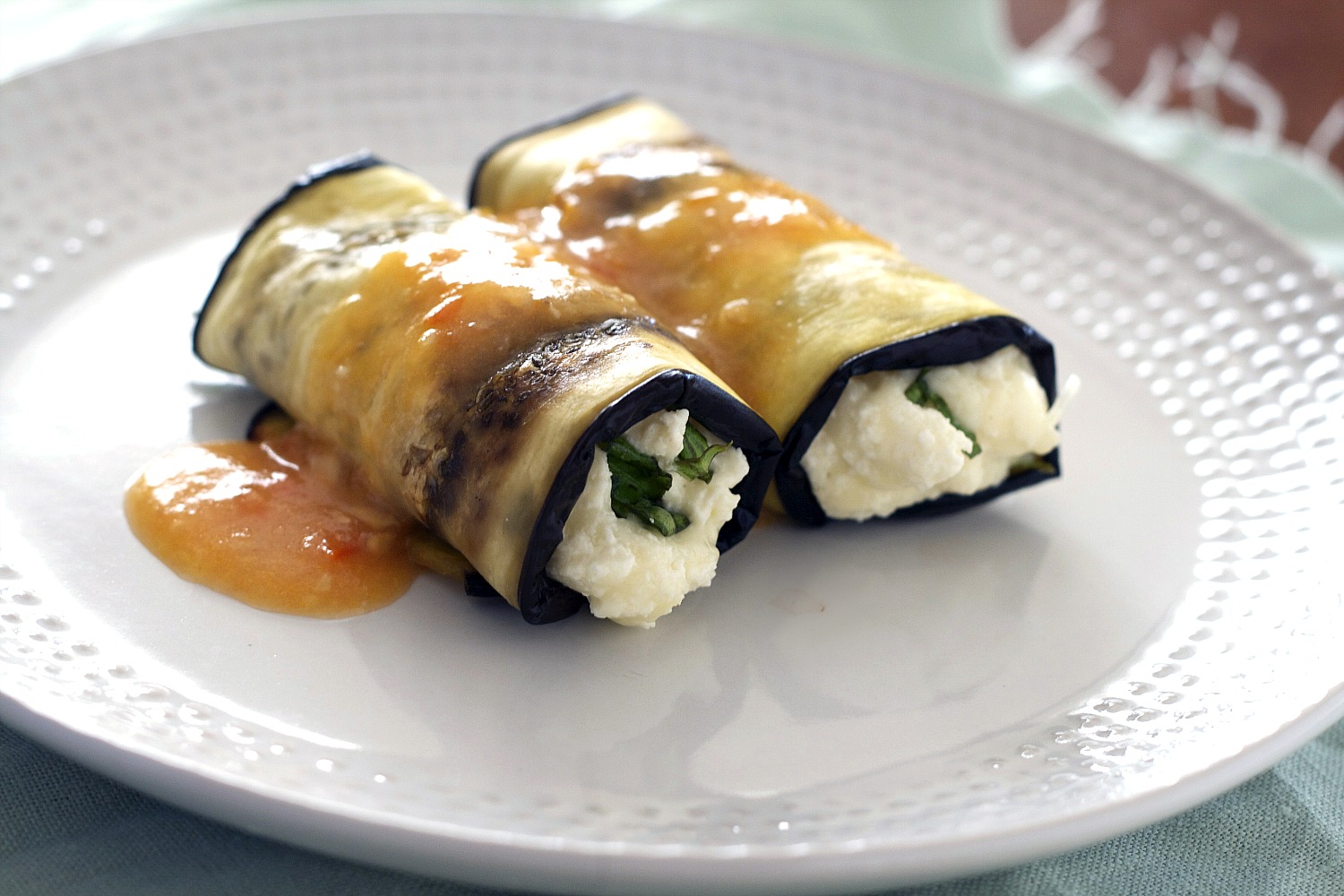 We're over halfway through the challenge! How are you doing? Are you finding it gets easier as you go? I feel so good that I don't know if I want to eat grain after the challenge is over. The kids have adapted nicely and honestly I don't even think they've noticed I haven't been serving grain. I do miss the occasional corn chip and salsa, but I figure I can enjoy that in moderation soon.
I've found that I like food as it should be and I don't want to pretend that something is something it's not. For instance, I'm not going to use spaghetti squash and tell everyone it's pasta. It's not. It's spaghetti squash.
The other night, I was craving pizza. Instead of pizza I roasted a large portabello mushroom until most of the juices came out, topped it with marinara, covered it with shredded cheese and baked it until bubbly. I thought about writing up the recipe for a mock version of pizza. Then I remembered, it was a mushroom. Not pizza. I'm saying all this in jest. I know there are hundreds of recipes out there for mock versions of the original, but I figure I'm going to say it like it is and not pretend we're eating grains right now.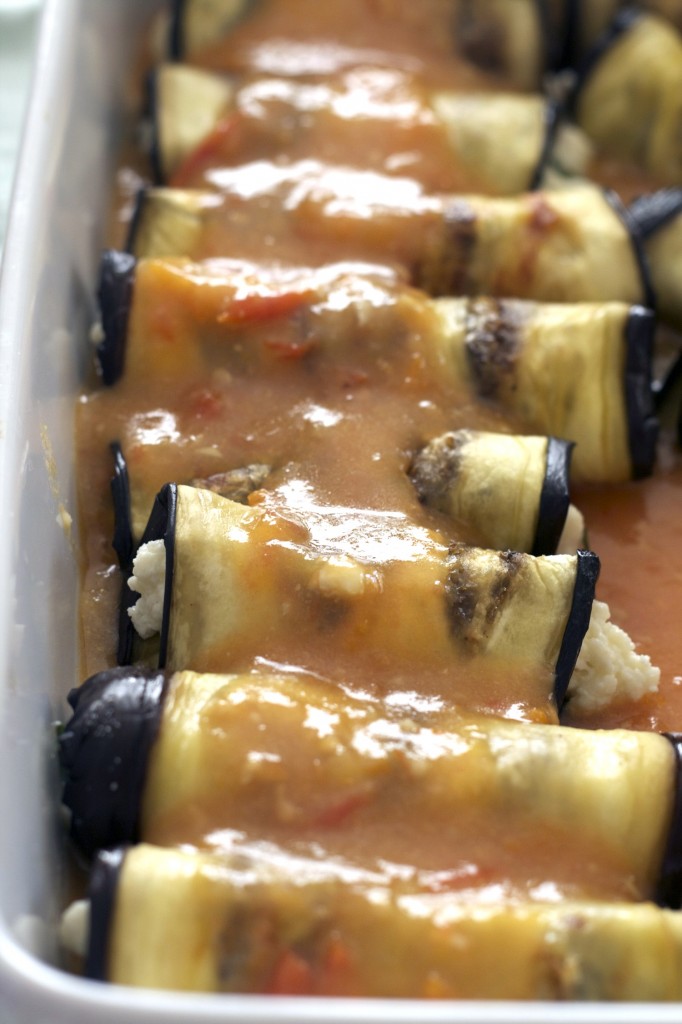 Here are a few tips for you as we continue our grain-free journey together:
1. Stock up on produce.
2. Plan your meals and especially your snacks.
3. Make chicken stock. Soups will fill you up and keep you out of the cookie jar.
4. Buy lots of eggs. Frittatas, omelettes, scrambled, poached. So many possibilities!
5. If you need something sweet a square of good semisweet chocolate is an easy grain-free option.
6. I've said it before, but my favorite resource for vegetable recipes is Perfect Vegetables. There are hundreds of ideas for new ways to cook vegetables.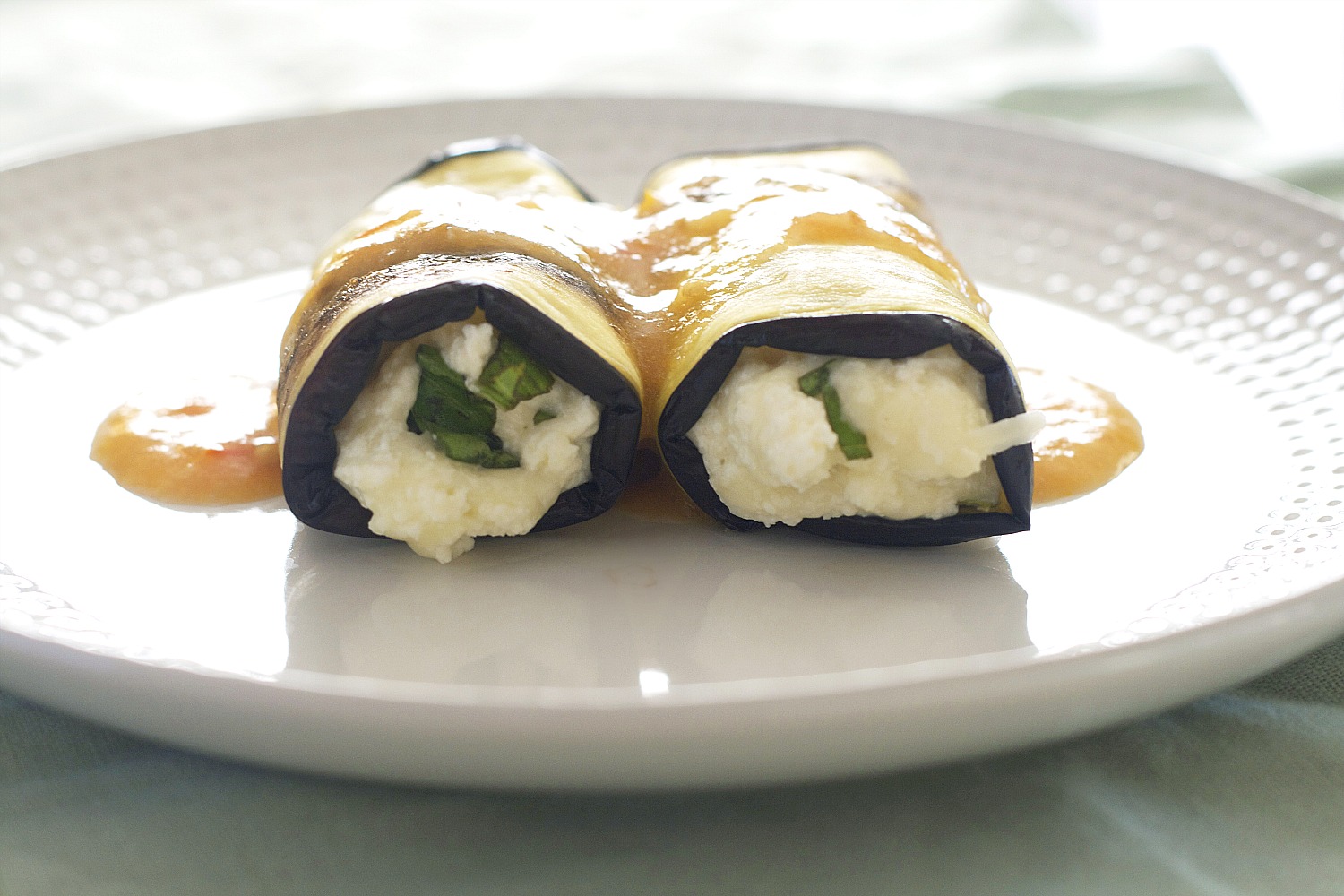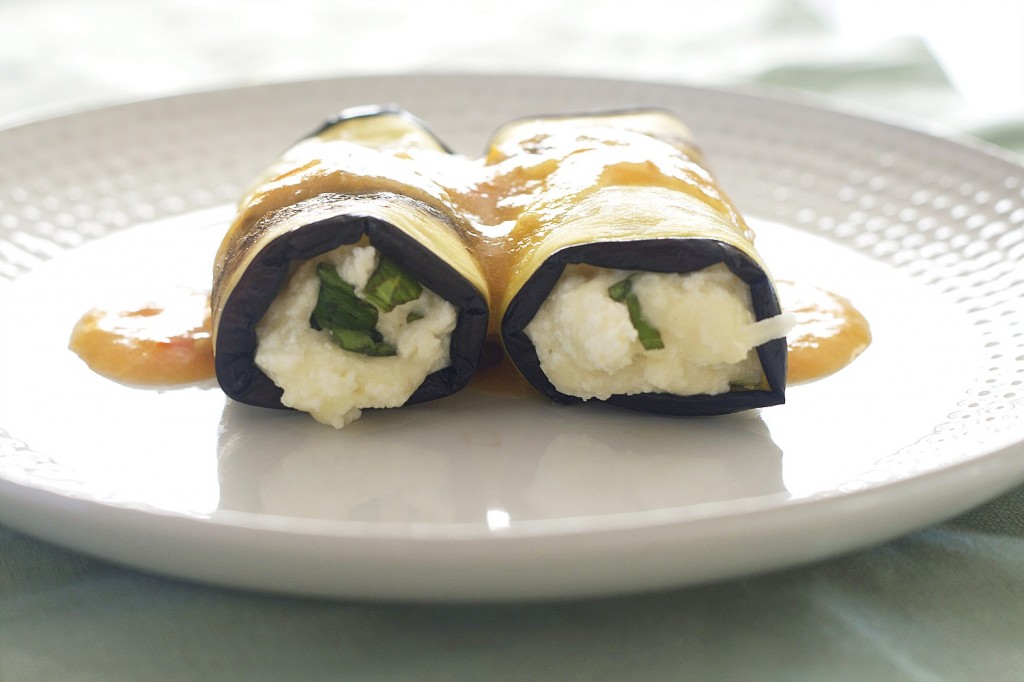 Eggplant Involtini. Don't be intimidated by the name. It's a fancy title for eggplant rolled around gooey cheese and baked. Cook's Illustrated recommends salting your eggplant before cooking to draw out the bitterness and I always take their advice. So I salted the eggplant, roasted it and then rolled it in a mixture of cheese. If you're so inclined, I encourage you to make your own ricotta cheese. It's very simple, costs just as much as a good ricotta in the store and the best part is it doesn't contain any preservatives or additives. You can even make it a day or two ahead of time and keep it in the fridge until ready to use.
SaveSave