A grain-free pizza recipe may not have any grain, but it's really delicious—and so easy!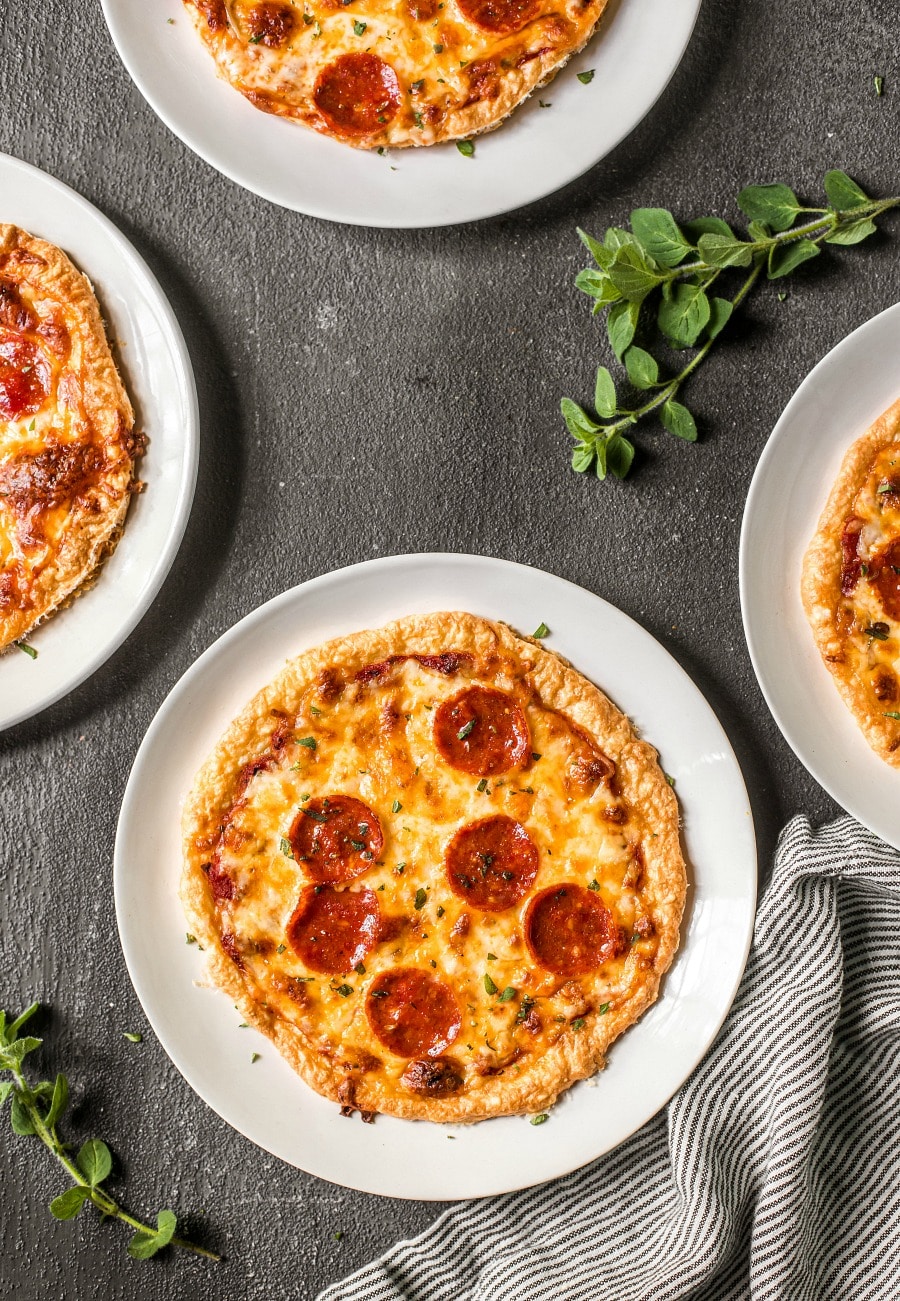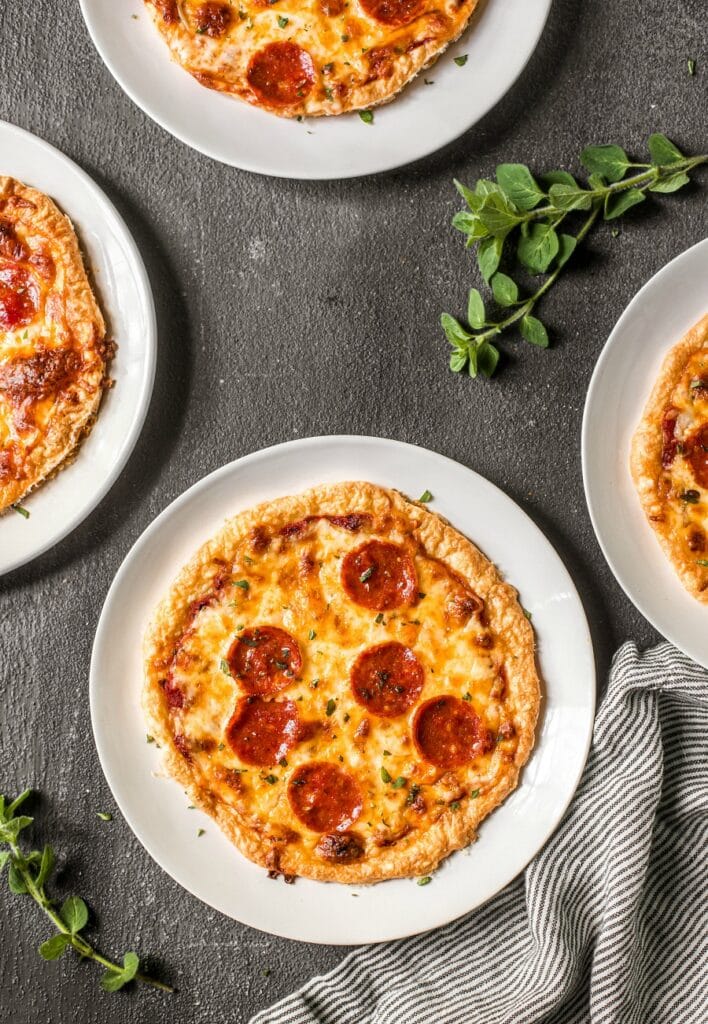 This recipe is from my cookbook, The Grain-Free Family Table, and I thought it would be fun to share with you since we are all in our homes and going out for pizza isn't an option right now.
This recipe makes individual pizzas, but for a large crowd you can bake the crusts early in the day and let everyone add their own toppings before putting them back in the oven.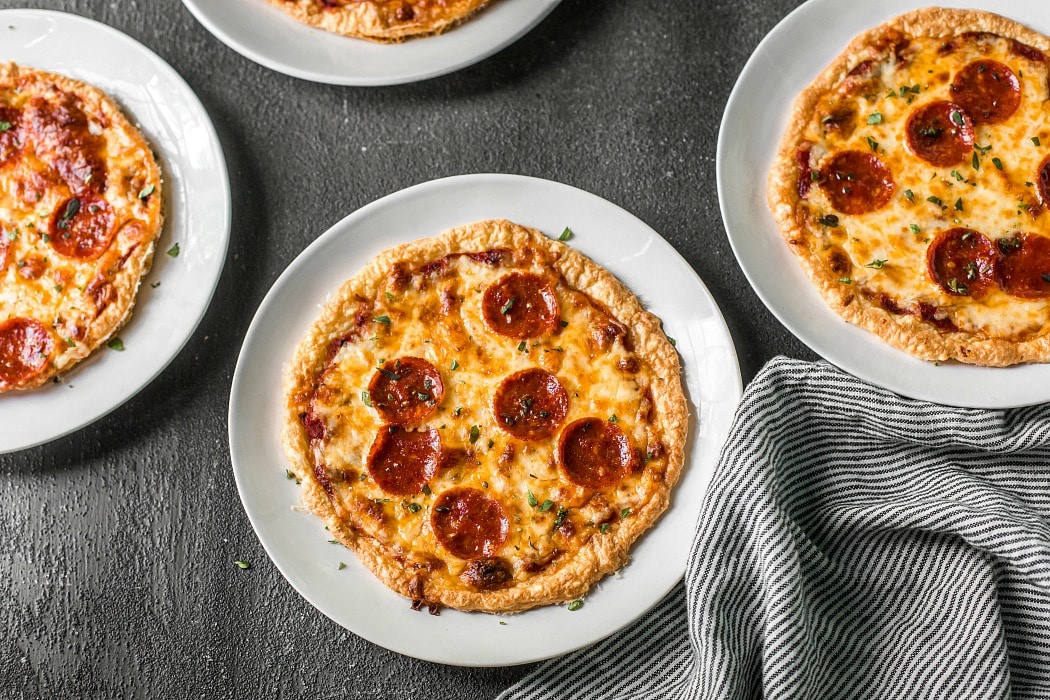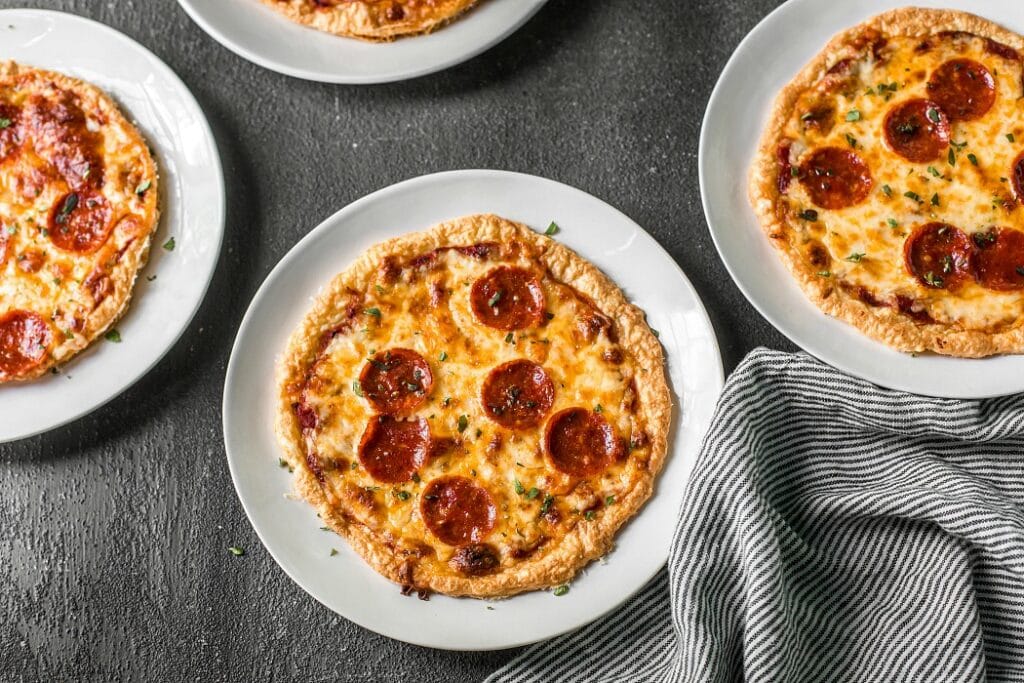 You can make this recipe as written, substitute two gelatin "eggs" for an egg-free option, or omit the mozzarella for a dairy-free option. This recipe is for everyone!
Print
The Perfect Grain-Free Pizza (Paleo, Egg-Free)
Prep Time:

10 minutes

Cook Time:

30 minutes

Total Time:

40 minutes
For the sauce:
For the toppings:
Pick which

one

s you prefer such as cheese, pepperoni, bell peppers, olives, onions, etc.
Instructions
Preheat the oven to 425ºF and adjust the rack to the middle position. Line 2 large baking sheets with unbleached parchment paper.
Pour the water into a medium saucepan and bring to a simmer. Place the tapioca flour, coconut flour, salt, ghee, eggs and cheese in the bowl of a food processor and pulse to combine. With processor turned on, slowly add the hot water and process until smooth. Let sit for 5 minutes.
Spoon the mixture onto the lined baking sheets, placing 2 mounds on each sheet. Using an offset spatula, spread each mound into an 8-inch round (about 1/4" thick). Bake for 12-15 minutes, or until just golden brown on the edges.
Spread 2 heaping tablespoons of marinara on each crust. Top with any toppings you want. Bake for 10 minutes, or until the cheese is bubbly and just turning golden brown.
Photo Credit: Becky Winkler