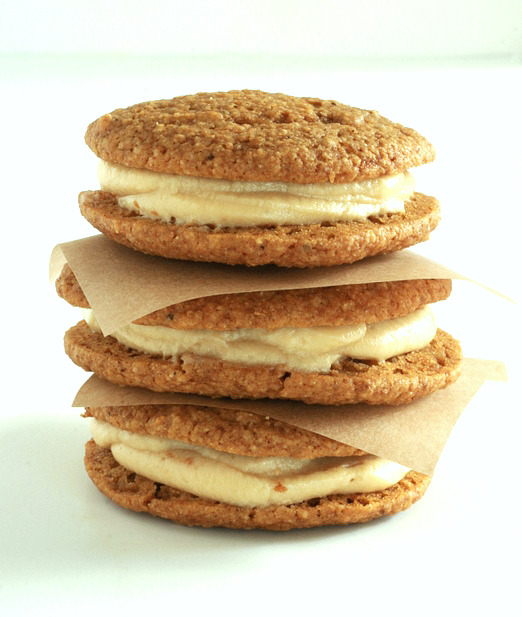 We don't have an official fall out here in the high desert. The mornings and evenings begin to cool then around Halloween it gets cold (very cold) and windy. We haven't had any rain since March, but the last few days the skies were filled with clouds. I love blue skies, but until we moved to the desert I never really appreciated the joy of clouds overhead. The spectacular sunsets drew our whole family onto the patio to witness the sky in all its glory.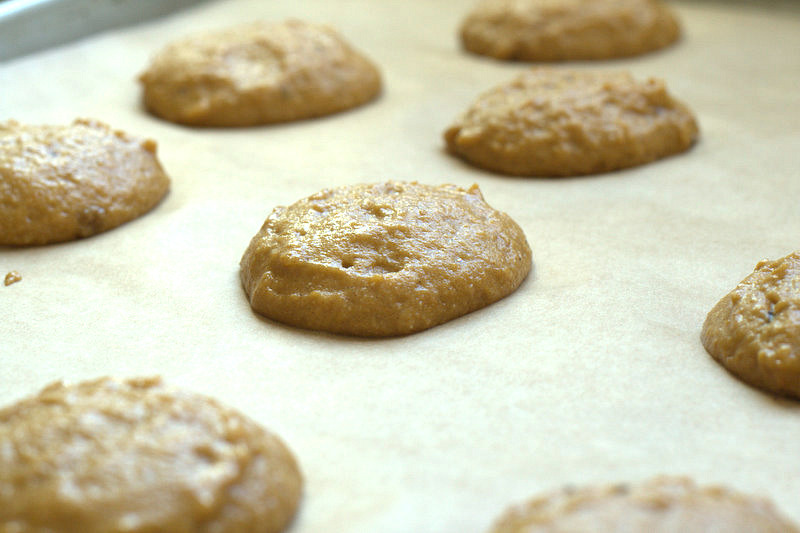 We've done a lot of celebrating recently. Two weeks ago, we found out Pete was selected for promotion to Lt. Colonel. Just telling you makes me feel old! We were married when he was a 2nd Lieutenant and I remember thinking the Lt. Colonels' wives were so old. Now I'm one of them! He's worked crazy hard to get to this point, and I'm very proud of him.
After many, many months of work with the editors, designer, and publisher, my cookbook finally went to print! I'm not sure, but I may have had an out-of-body experience when the magic words came through the phone: "OK, that's it, it's done." We popped open a bottle of champagne and thanked God for bringing us through the whole process.
This week also included Pete and my youngest daughter's birthday. Around here, the birthday person gets to specify the family menu for the entire day – food is important to us! They share a birthday, so they get the unique opportunity of planning the special meals together. I intended to take pictures and blog about the food, but all the dishes they requested come from my cookbook. What a huge compliment!
Since I can't share those recipes with you yet, I decided to make Pumpkin Whoopie Pie to say "Happy Birthday" to two precious people in my life. I adore pumpkin and these soft cakes blend pumpkin, ginger, cinnamon, and cloves in a slightly puffy and soft mound. They're filled with light-as-air, sweet, maple cream cheese frosting. It doesn't get much better than that. As I worked, the smell of "fall" perfumed the house and the kids were giddy because I was baking dessert in the middle of the afternoon. Whether you're celebrating a professional landmark, a double birthday, or just a beautiful cloud-filled desert sunset, I think you'll enjoy these sweets.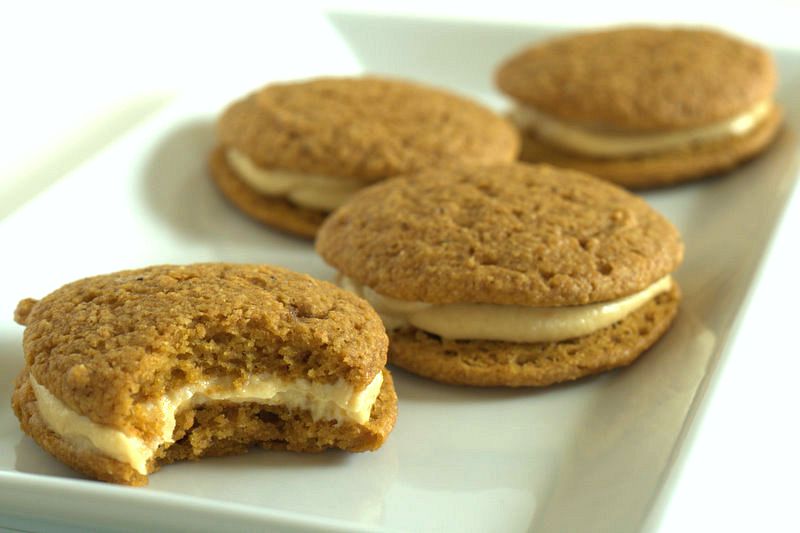 Whole Wheat Pumpkin Whoopie Pie with Maple Cream Cheese Frosting
Maple sugar (used in the frosting) can be found at most health food stores and also at Amazon. It's a sweetener I use sparingly mainly because of the price. When it's finely ground, it looks and feels much like powdered sugar.?
Ingredients
1/2 stick unsalted butter, melted
1/4 cup coconut oil
1 cup organic whole cane sugar or sucanat
2 large eggs, room temperature
3/4 cup pure pumpkin puree
1 teaspoon vanilla extract
1 cup whole wheat pastry flour
3/4 cup whole wheat flour
1 teaspoon baking powder
1 1/2 teaspoon baking soda
2 teaspoons ground cinnamon
1 teaspoon ground ginger
1 teaspoon ground cloves
3/4 teaspoon sea salt
1/2 stick unsalted butter, softened
8 ounces cream cheese, room temperature
2/3 cup maple sugar , ground into a fine powder (I usually do this in a coffee grinder)
1/2 teaspoon vanilla extract
Instructions
Preheat oven to 350°F and adjust rack to middle position. Whisk together melted butter, coconut oil, and whole cane sugar in a large mixing bowl. Whisk in the eggs, pumpkin puree, and vanilla. In a separate bowl whisk together the flours, baking powder, baking soda, cinnamon, ginger, cloves, and salt. Pour flour mixture into wet mixture and whisk until just mixed.
Using a 2-inch ice cream scoop, drop 12 mounds this will only make 6 pies, since you need 2 mounds per pie batter onto a baking sheet lined with parchment paper. Bake 12 minutes, until springy to the touch. Cool completely. Repeat with remaining batter.
Whisk together the butter, cream cheese, maple sugar, and vanilla until fluffy. Spread the flat side of 12 cakes with the cream cheese frosting and top with another cake.
7.8.1.2
4181
https://deliciouslyorganic.net/pumpkin-whoopie-pies-with-maple-cream-cheese-frosting/
Copyright 2016 Deliciously Organic