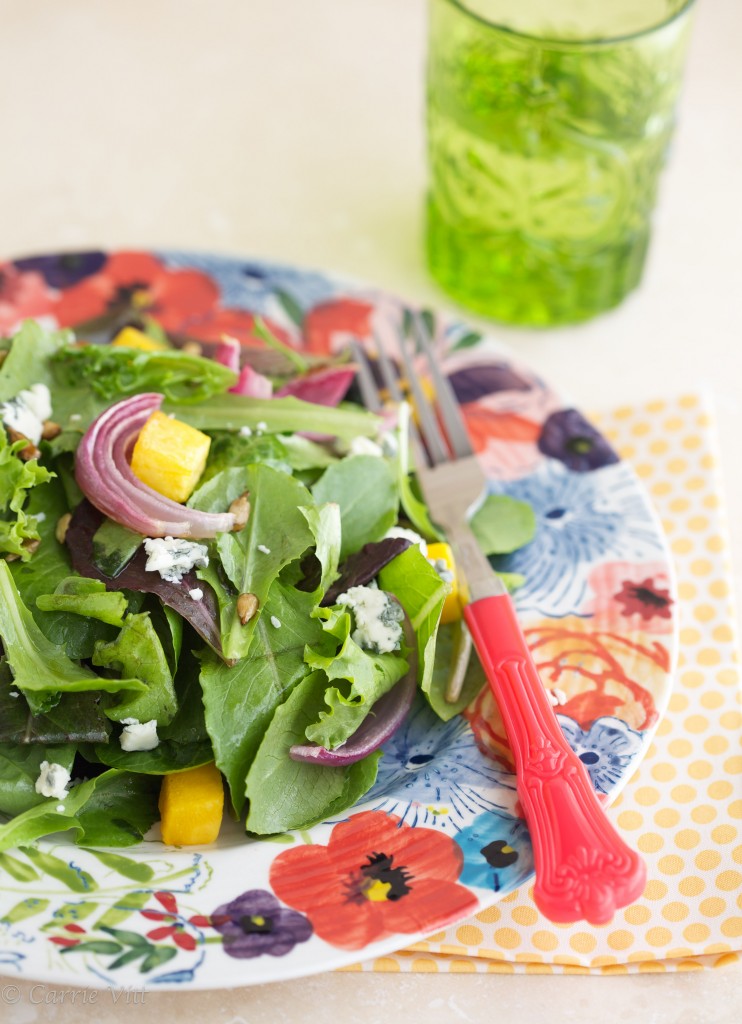 As the temperatures drop and we get closer to the holidays, I like to stock my pantry with flavorful herbs, spices and specialty oils. My "can't-go-without" list looks like this:
Pumpkin pie spice
Cinnamon sticks
Ground cinnamon
Dried thyme
Italian seasoning
Garlic powder
Sea salt
Cocoa Powder
Black peppercorns
Pumpkin seed oil
Black truffle oil
I like to purchase my herbs and spices in larger quantities (usually one-pound bags) and store the excess in airtight, labeled containers in the freezer. It helps save money and I'm hardly ever without one of my favorite ingredients.
I want to highlight more companies who create and sell foods made without unnecessary processing or additives, so I contacted Mountain Rose Herbs. I asked for permission to showcase and give away of some of my favorite ingredients. Mountain Rose Herbs sells spices, organic oils, loose leaf teas, herbs and other foods. They also offer carrier oils, tinctures, and body and facial products. I've been a customer for over five years and have always enjoyed their products.
When I buy herbs and spices, it's very important to me they're organic, but I also ensure they haven't been irradiated. Irradiation is a process through which ionizing radiation in the form of gamma rays, x-rays, or electrons are used to kill bacteria in food. Irradiation, however, can destroy many of the vitamins in foods (between 5 and 80 percent!). According to The Center for Food Safety, irradiation also doubles the amount of trans-fat in beef, which increases the risk of coronary heart disease. Irradiation can even damage the natural digestive enzymes in raw foods. These foods look fresh and are allowed by the US Food and Drug Administration to be labeled "fresh", but are closer nutritionally to cooked foods with decreased vitamins and enzymes.
Why would anyone irradiate foods? Irradiation dramatically increases the shelf life of products. Unfortunately, I'm not aware of any long-term studies investigating whether irradiated foods are safe for human health. In America, irradiated food is only labeled if it's "materially changed." Consumer and natural food advocates want to change the regulations, allowing consumers to know if products are irradiated. In response, food companies have suggested labeling irradiated foods as "pasteurized" – a completely different process, but a term they believe consumers would more easily accept.
For further reading about irradiation:
What's Wrong with Food Irradiation?
Comments of Consumers Union on the Food and Drug Administration's (FDA's) Docket No. 2005N-0272, "Irradiation in the Production, Processing and Handling of Food"
Irradiation: A Sneak Attack on School Lunches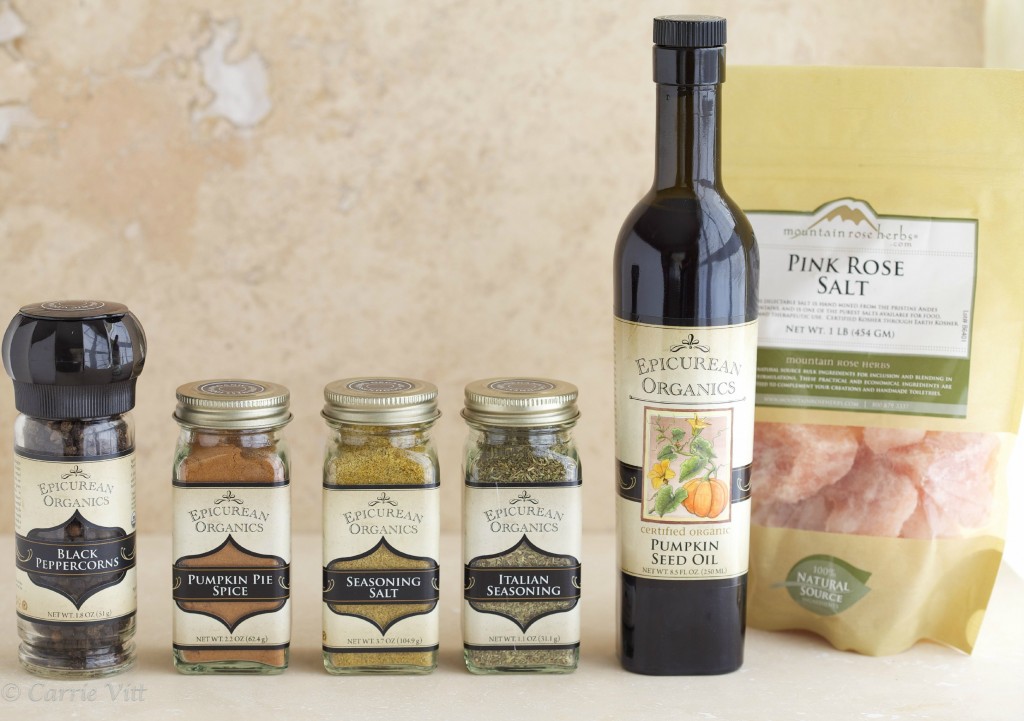 Mountain Rose Herbs sells all sorts of pure, organic, non-irradiated spices and herbs. I've used them to stock my pantry for years. They've graciously offered to give the pictured collection of my favorites to one Deliciously Organic reader. Good luck!
To enter:
1. Please leave a comment below between today, October 15th and Sunday, October 21st at 11:59 pm.
2. The two winners will be chosen via random.org and will be notified via email. Each winner has three days to respond before being disqualified and replaced by a new winner.
3. Contest open to US residents only.
Optional Extra Entries (Please leave a separate comment for each entry):
1. If you're a fan of Deliciously Organic on Facebook, please leave a comment below letting me know.
2. Follow Mountain Rose Herbs on Twitter. Leave a comment below letting me know you're a follower.
3. If you follow Mountain Rose Herbs on Facebook, please leave a comment letting me know.
If you're looking for a way to use your newly-acquired pumpkin seed oil, try this lovely spinach salad.
Spinach Salad with Roasted Butternut Squash
Ingredients
For the Roasted Onions and Squash:

1 red onion, sliced thin
1 small butternut squash, trimmed and cut into 1/2" cubes
2 tablespoons ghee, melted
Celtic sea salt

For the Dressing:

3 tablespoons extra-virgin olive oil
2 teaspoons pumpkin seed oil
2 teaspoons honey
2 tablespoons balsamic vinegar
1/4 teaspoon Celtic sea salt

For the Vegetables:

5 ounces baby spinach, washed and patted dry
1/4 cup sunflower or pumpkin seeds
1/4 cup blue cheese
Instructions
Preheat oven to 400ºF and adjust rack to middle position. Toss red onion and butternut squash with ghee and spread evenly on a baking sheet. Season with sea salt. Roast for 10 minutes, stir, and then roast for an additional 10 minutes until edges are just golden brown. Cool to room temperature.
Whisk olive oil, pumpkin seed oil, honey, balsamic vinegar and salt in a small bowl. Place spinach, seeds, blue cheese, onions and squash in a large salad bowl. Pour dressing over and toss well. Adjust seasonings to taste. Serve immediately.
7.8.1.2
3446
https://deliciouslyorganic.net/spinach-salad-with-butternut-squash-and-a-giveaway/
Copyright 2016 Deliciously Organic
Deliciously Organic contacted Mountain Rose Herbs about reviewing their products and was given several products for review. All thoughts and opinions are my own.