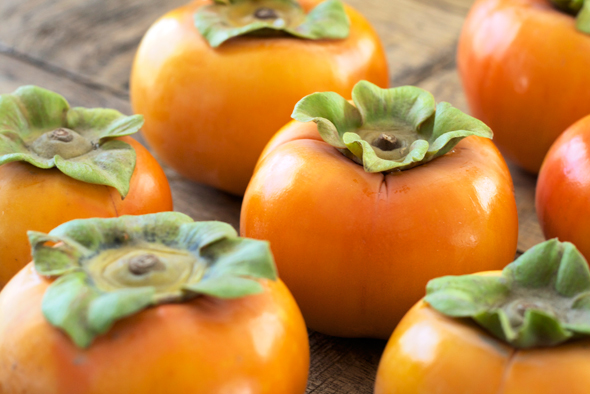 The responses to my post on Monday truly surprised me and I feel so thankful for the chance to "get to know" so many readers. The encouraging comments mean so much to me. Today I was reflecting on all you said and thought, "Oh, what can I give them next?" Of course, cake came to mind, but I had a load of persimmons in my CSA box this week and since I promised cranberry sauce, I thought combining the two would be a nice compliment to the Thanksgiving table.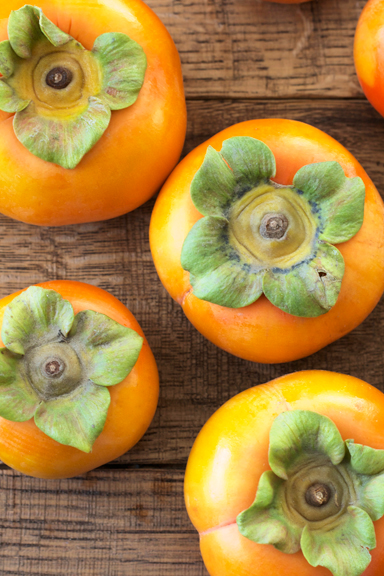 Persimmons are a beautiful yellow-orange fruit that often get overlooked. The flesh is very sweet and can be eaten just like an apple. When they're ripe, they can get as soft as pudding inside. They can be used in a variety of dishes such as this one, that I'm dying to try.
While cranberry sauce is generally cooked with loads of sugar, I replaced the sugar with a mild clover honey and threw in a few whole cloves. The result is a sophisticated cranberry sauce with sweet-tart persimmons, a hint of wine, and a touch of spice. Thank you again for your encouraging comments, and I hope you enjoy the sauce.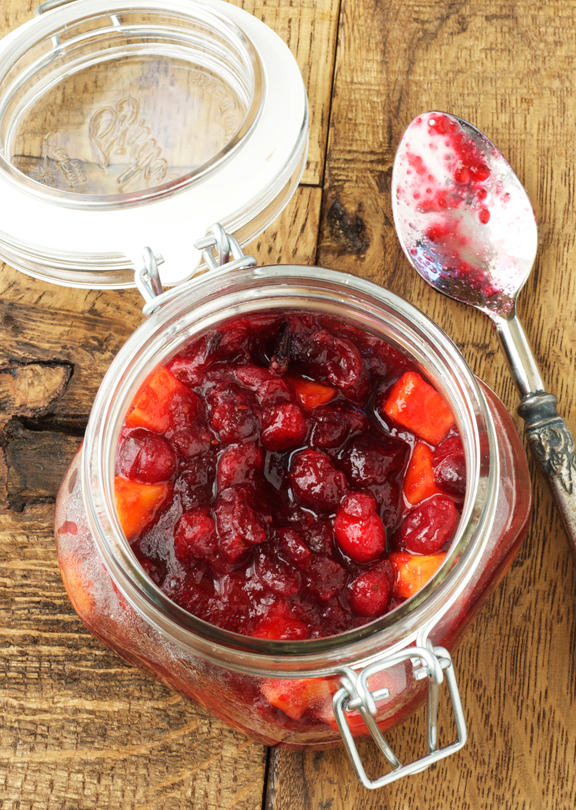 Persimmon Cranberry Sauce
Ingredients
3 1/2 cups fresh cranberries
1/4 cup dry red wine (I prefer Frey organic wine)
2 tablespoons water
5 whole cloves
1/2 cup light honey
3 ripe fuyu persimmons, peeled and cut into small 1/4-inch pieces
Instructions
Bring cranberries, wine, water, cloves, and honey to a simmer over medium-low heat in a large saucepan. Simmer, stirring occasionally for 10 minutes until most of the cranberries "pop" (the skins break open). Remove from the heat, remove the cloves and stir in the persimmons. Add more honey to taste, 2-3 tablespoons if needed. Pour into a glass bowl and serve at room temperature.
7.8.1.2
3456
https://deliciouslyorganic.net/a-whole-foods-thanksgiving-persimmon-cranberry-sauce/
Copyright 2016 Deliciously Organic