Cheesecake ice cream is an all-time favorite in our house. It's a combination of milk, cream, eggs, cream cheese, maple syrup and vanilla that comes together to make a creamy and rich ice cream!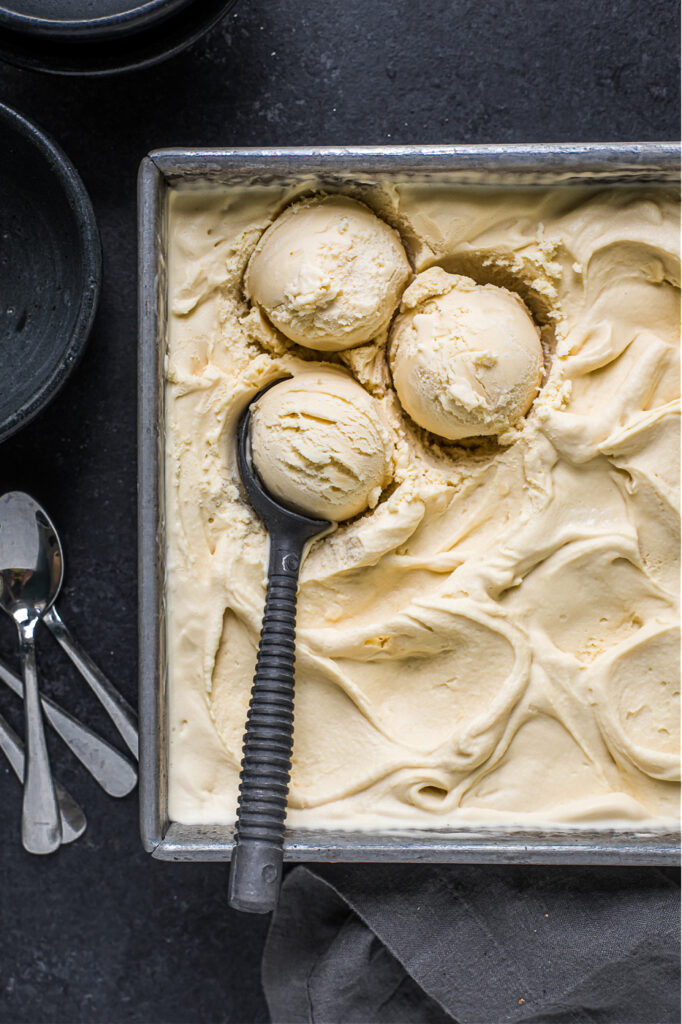 When it comes to milk, it's best to use an unprocessed milk such as raw milk, or at a minimum, a milk that hasn't been homogenized. The processing done to conventional milk reduces the nutrient value and makes it difficult for the body to digest. To find raw milk in your area, I recommend checking out this site.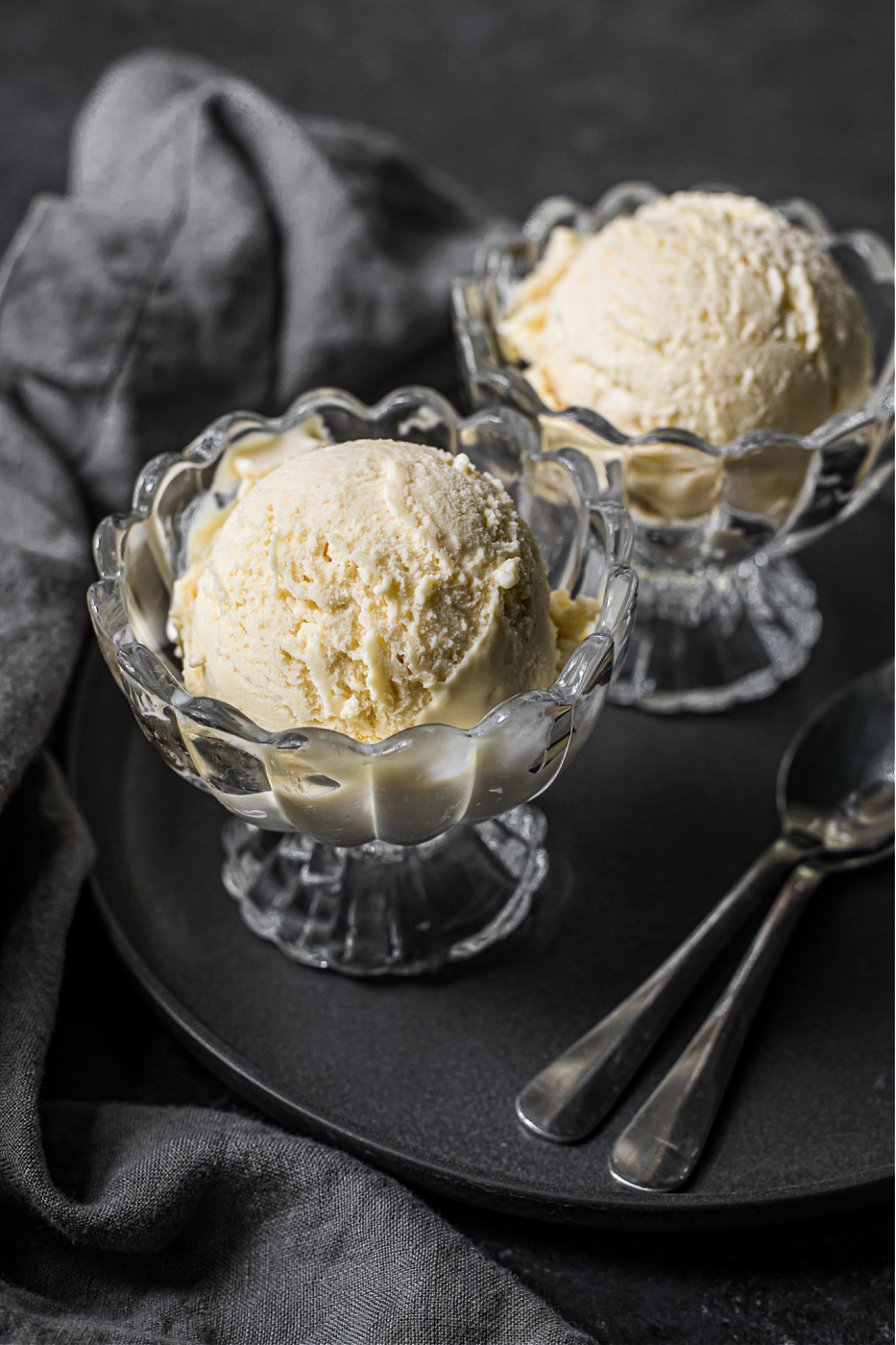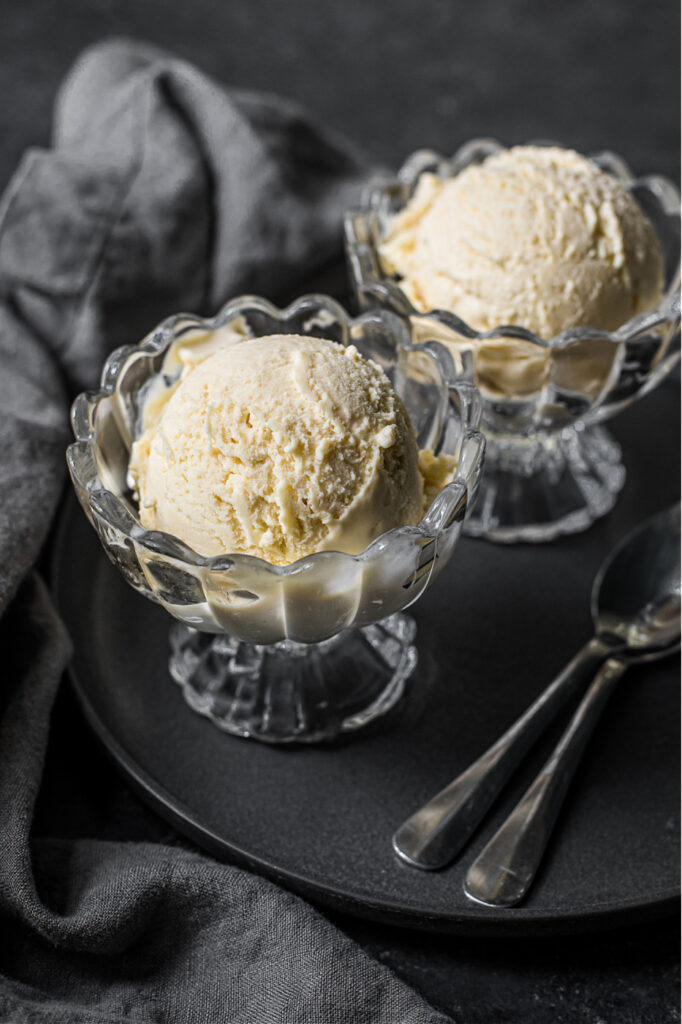 Cream cheese can come with fillers and preservatives, so it's best to look for one that is organic and without anything added. One of my favorite brands is Green Valley. Making homemade cream cheese is also a good option as well!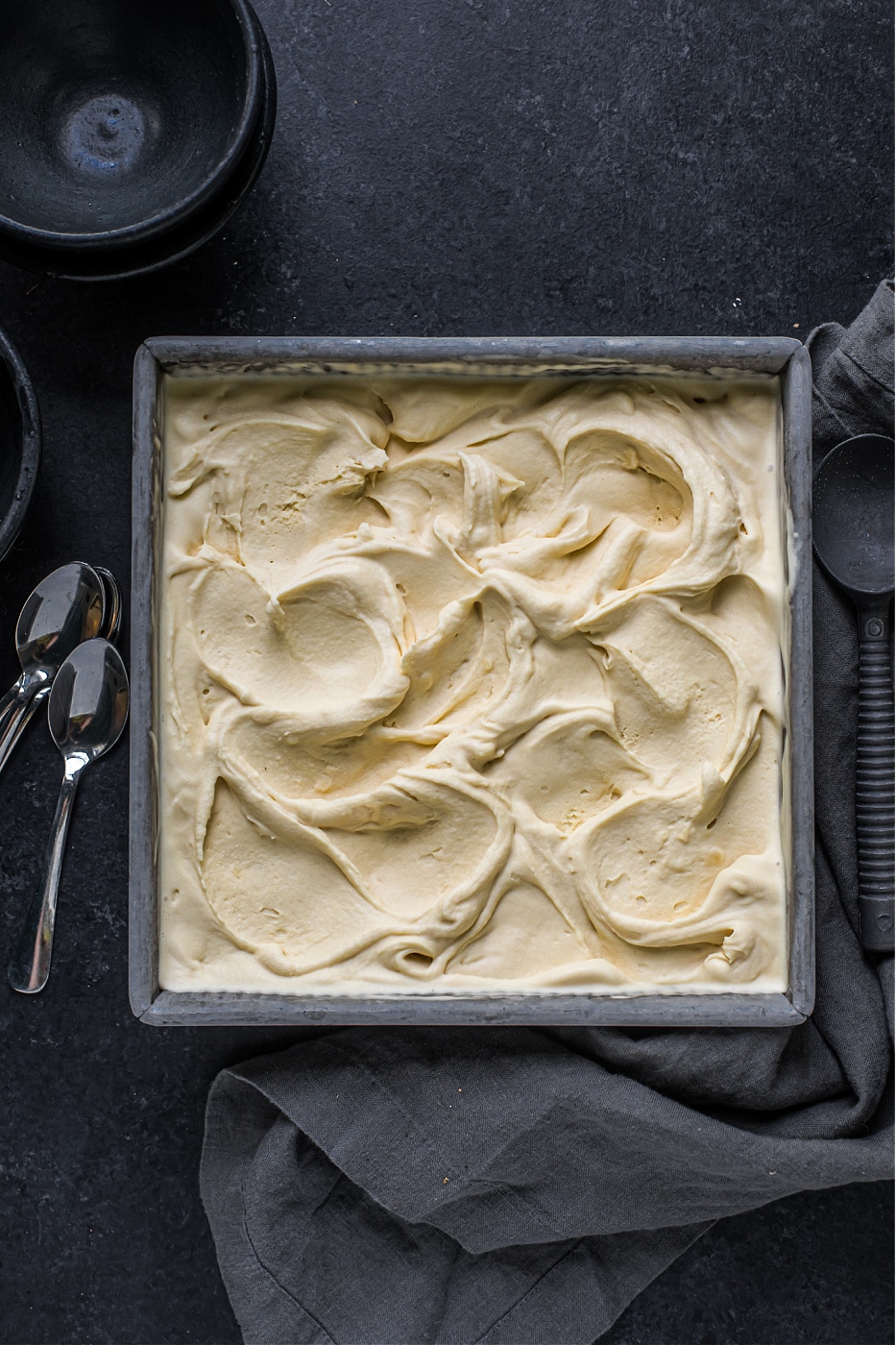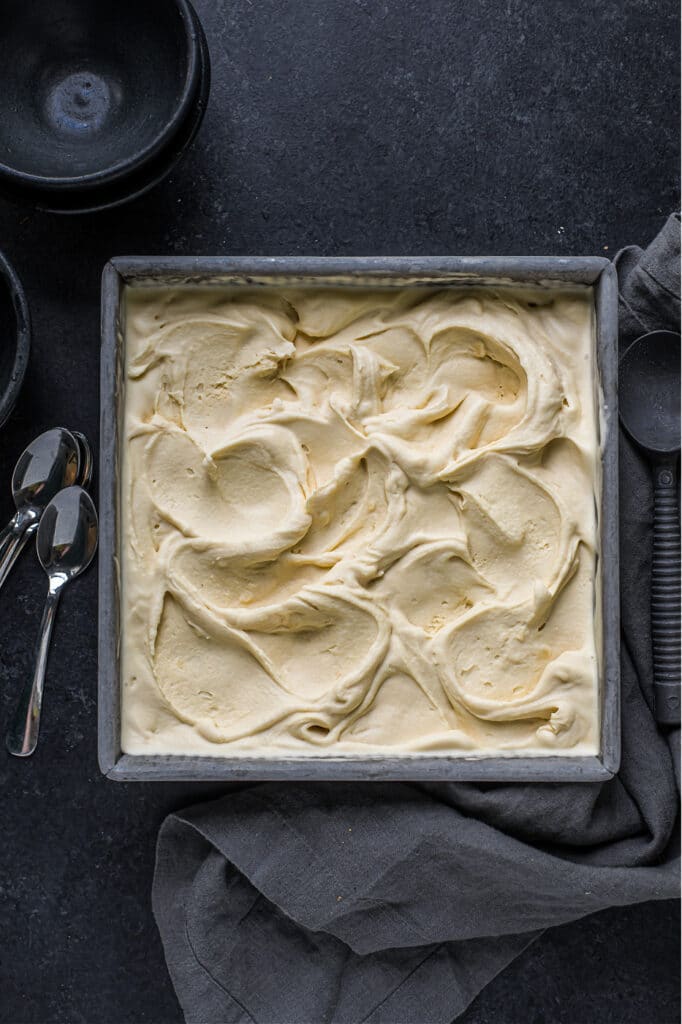 I used the Cuisinart Ice Cream maker to make this ice cream. I've had my machine for over 20 years and it's still churning! It's a fun additional kitchen appliance that will last you many years to come.
Here are some other homemade ice creams that you might enjoy:
Creamy Lemon Ice Cream
Rum Raisin Ice Cream
Paleo Chocolate Chip Ice Cream 
Apricot Ice Cream
Chocolate Peanut Butter Ice Cream 
Print
Cheesecake Ice Cream
Prep Time:

5 minutes

Cook Time:

40 minutes

Total Time:

3 hours 45 minutes
3/4 cup

whole milk (I used raw milk)

1 1/3 cups

heavy cream (I used raw cream)

2/3 cups

maple syrup

4 ounces

cream cheese, room temperature

2

egg yolks

1 teaspoons

vanilla extract
Instructions
Heat the milk, cream and maple syrup in a medium saucepan over medium heat until steaming. Meanwhile, place the cream cheese, egg yolks and vanilla in a mixing bowl and beat together until smooth (don't worry if it's a little lumpy). With the mixer running, pour about 1/2 cup of the hot milk mixture into the cream cheese mixture. Pour the cream cheese mixture into the remaining hot milk and whisk until thick, about 4-5 minutes. Pour into a large bowl and chill completely.
When chilled, pour the mixture into the bowl of an ice cream maker and freeze according to the manufacturer's directions.