Creamy Potato Salad is a classic summer staple. It's a simple dish that's great for a BBQ, family get-together, or when you don't want to turn on the oven.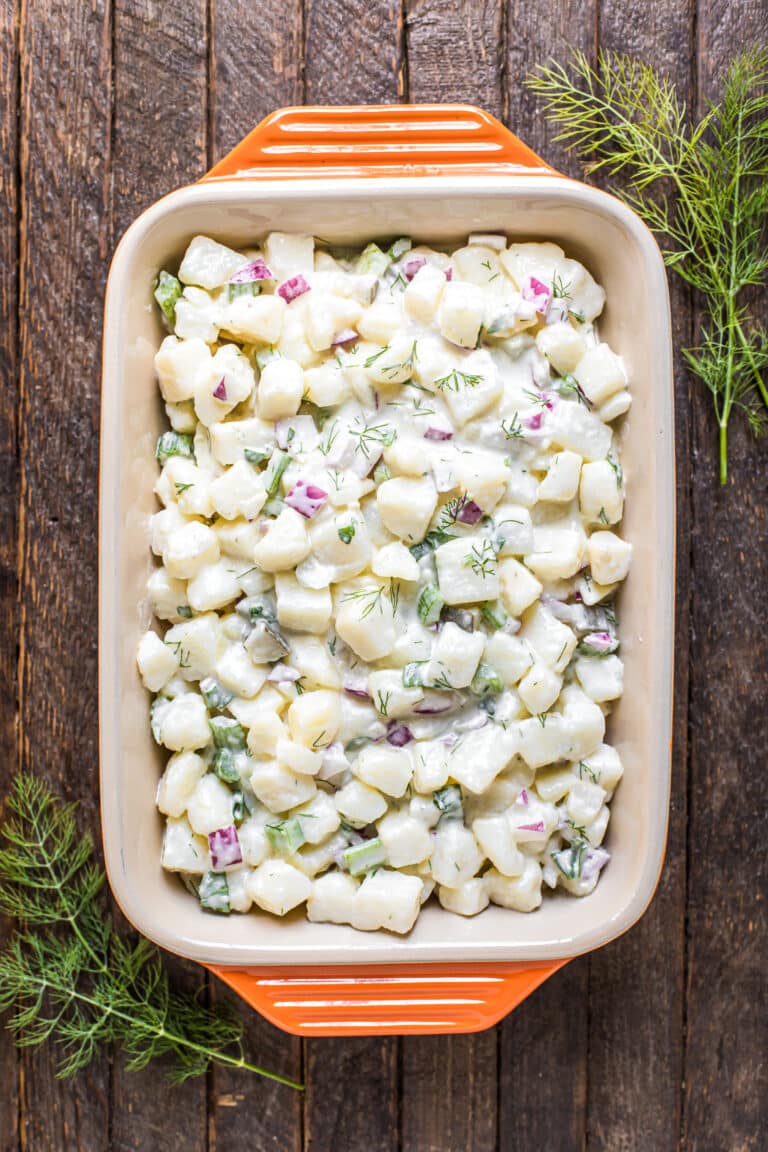 The secret to the flavor in this recipe is the pickle juice. The juice is poured over the potatoes when they are still hot. This allows the potatoes to soak in the briny flavor.
Pickles are often made with food coloring and preservatives, so it's important to read the label before purchasing. I like to purchase naturally fermented pickles and some of my favorite brands are: Barrel Creek, Real Pickles, Bubbies. You can also use homemade fermented dill pickles if you'd like.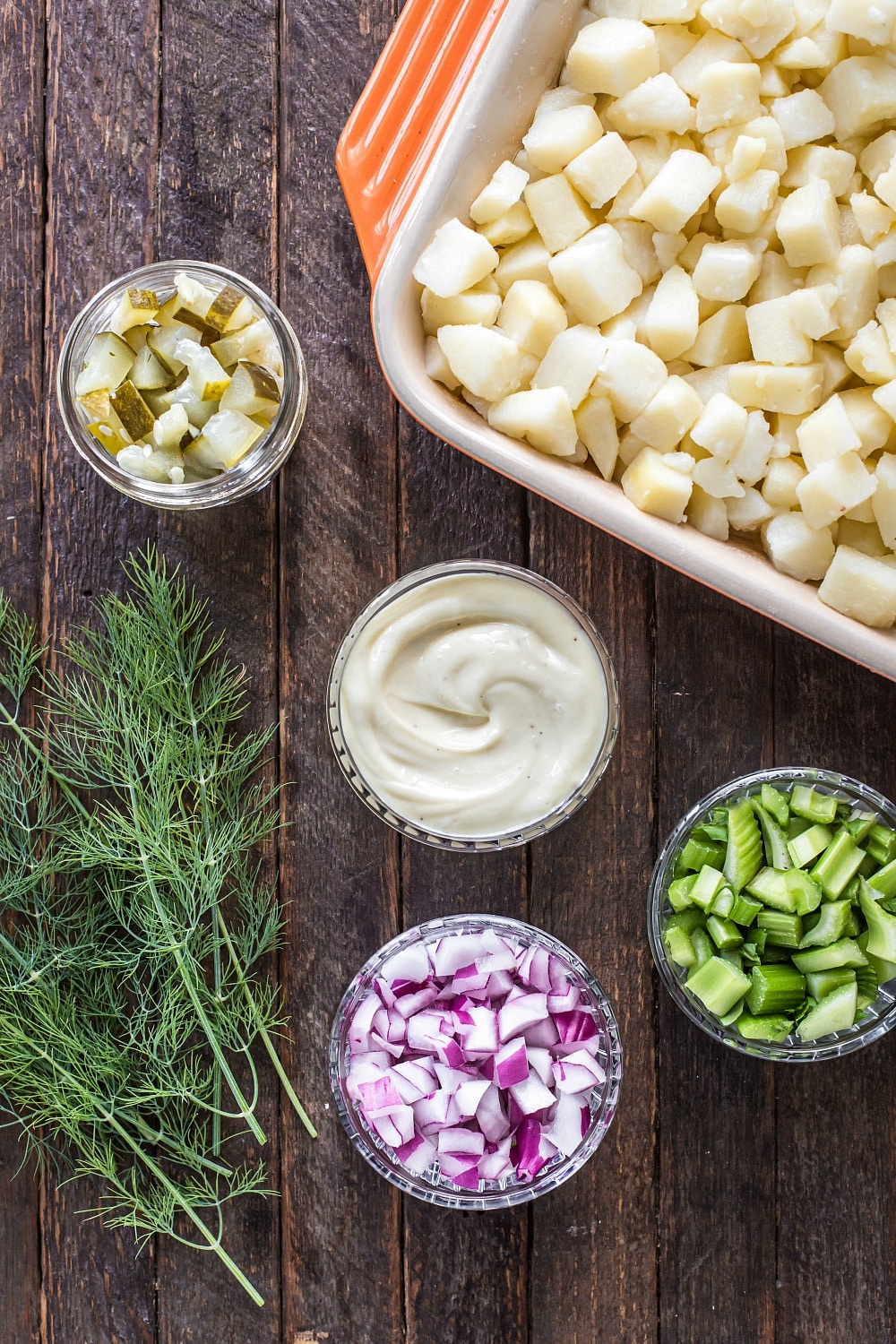 When it comes to mayonnaise, you can use a homemade recipe or a healthy brand like Sir Kensington's or Primal Kitchen.
Here are some fun summer recipes that will pair well with creamy potato salad:
Lemon Thyme Chicken Thighs
Easy Garlic Chicken
Oven BBQ Chicken
Print
Potato Salad
3

pounds red potatoes, cleaned, skinned, and cut into

1/2

"-thick pieces

1 cup

fermented pickle juice (see above)

1/2 cup

mayonnaise (I prefer Sir Kensingtons)

1/2 cup

chopped celery

1/2 cup

chopped fermented pickles

1/2 cup

red onion, chopped

2

tbs fresh dill, minced
Instructions
Place the potatoes in a large pot, cover with water, and bring to a simmer over medium-high heat. Cook for about 15 minutes, until tender. Drain.
Pour the hot cooked potatoes into an 11×7 baking dish, pour the pickle juice over and gently stir. Cover loosely with plastic wrap and let the potatoes sit at room temperature for about 1 hour to cool.
Combine the mayo, celery, pickles, red onion and dill in a small bowl. Pour the mayo mixture over the cooled potatoes and stir to combine. Cover and chill in the fridge for about 4-6 hours. Serve cold.
Photo Credit: Becky Winkler