Steamed artichokes with butter are an occasional indulgence in our home and are fun to serve when guests come over. In today's cooking video I'm going to teach you How to Cook and Eat an Artichoke. Enjoy!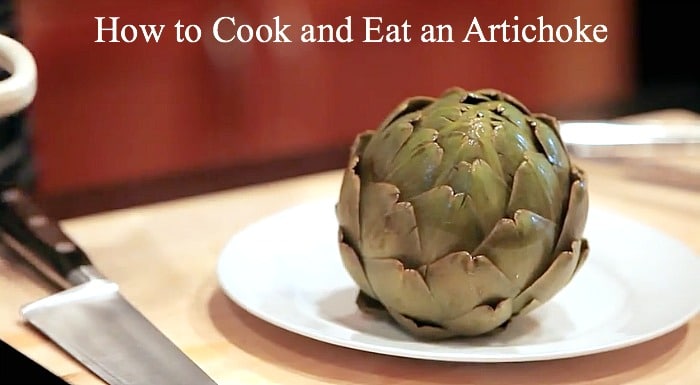 How to Cook an Artichoke
Serves 4
4 artichokes
Cut the artichoke stems so they are flat. Place the artichokes, stem side up in a large pot. Pour in about 2-inches of water. Place the lid on the pot and cook on low heat for about 40 minutes, until the stems are tender. Using a pair of tongs, remove the artichokes and place on individual plates. Serve with melted butter, garlic, lemon juice, aioli, etc.