Spaghetti Squash with Meatballs is an easy slow-cooker meal that the entire family can enjoy!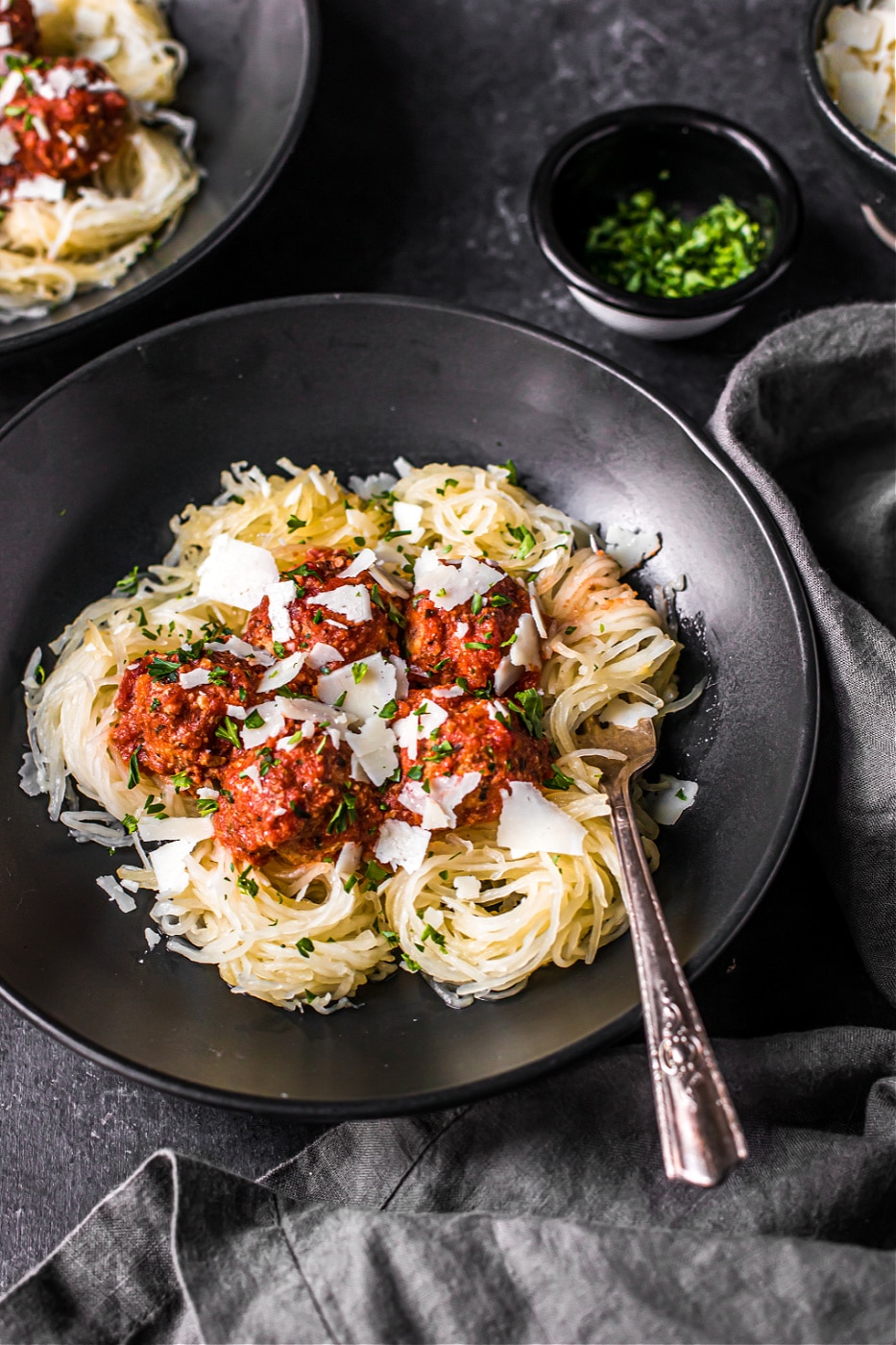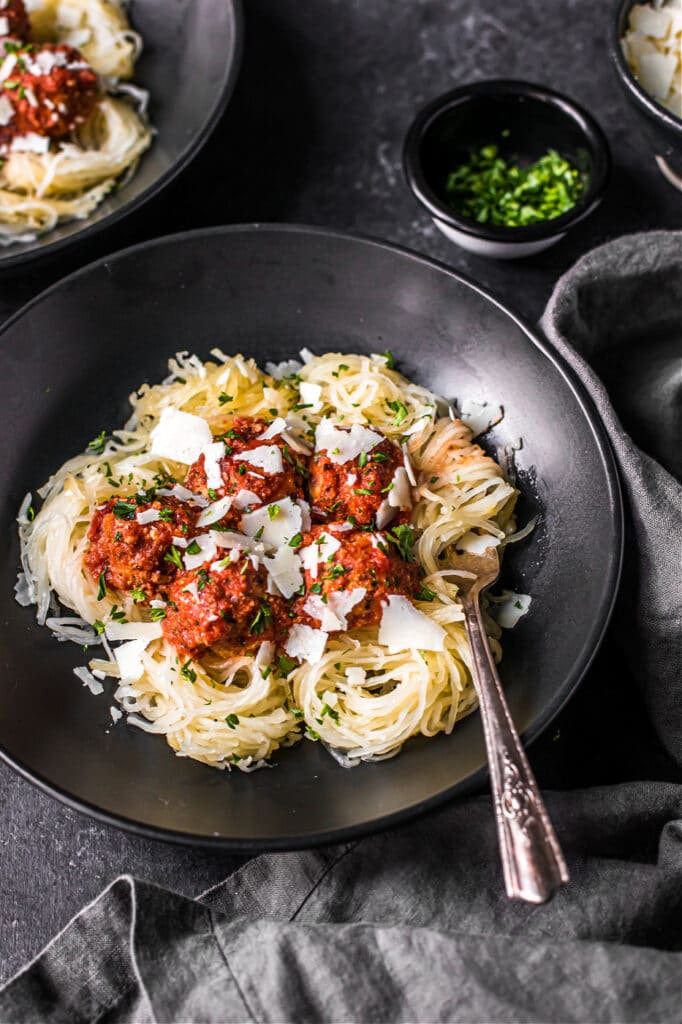 I always have a slow cooker recipe at the top of my list during the holiday season. With everything going on, it's nice to be able to walk in the door and have dinner ready. I'm a huge fan of slow cooker spaghetti squash and meatballs, but I hate how the squash tends to soak up so much moisture. Do you know what I mean?
I tested different options and found that if I cook the spaghetti squash cut-side up in the slow cooker, it keeps the squash nice and tender with a bit of a crunch and zero sogginess.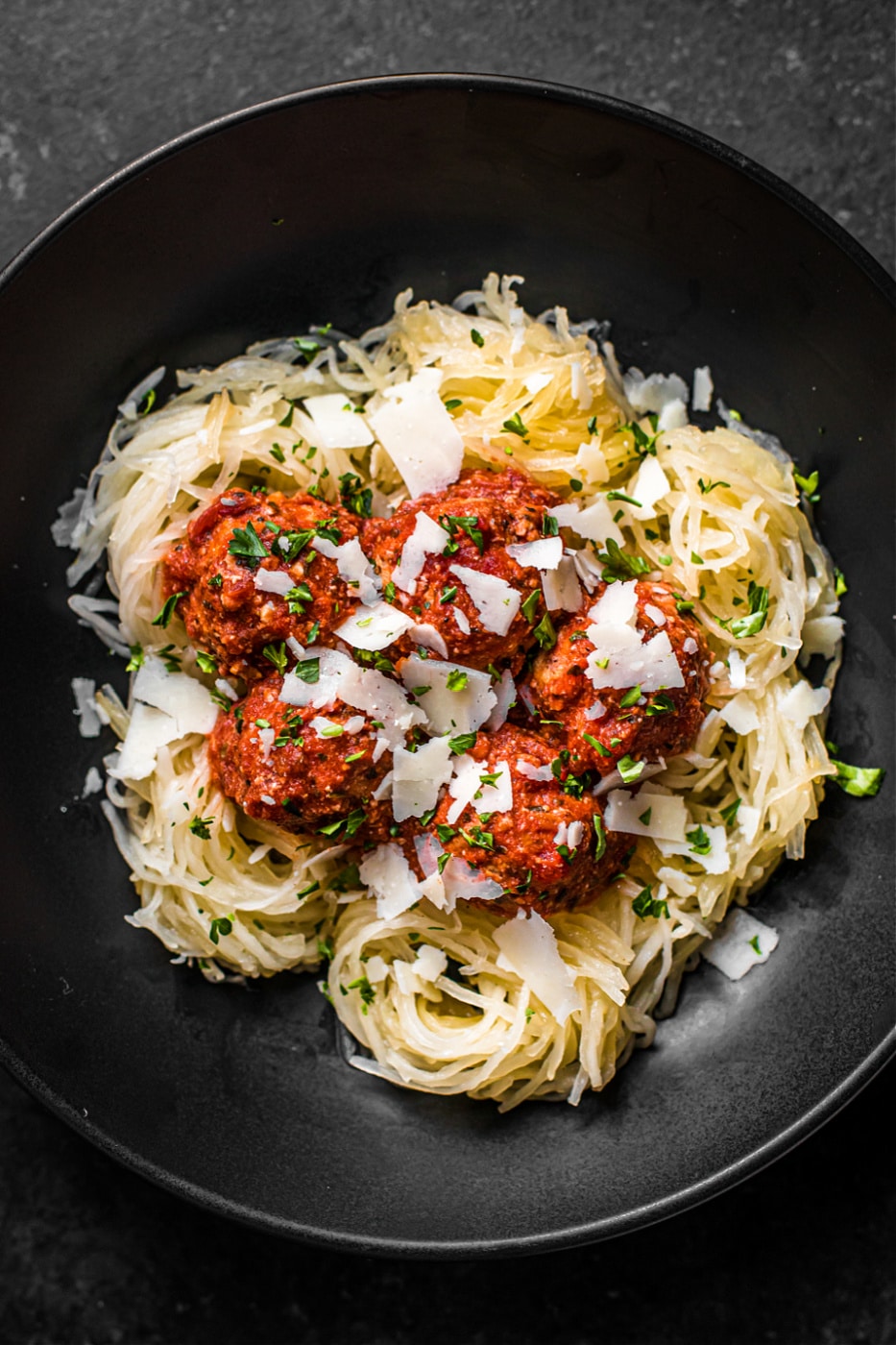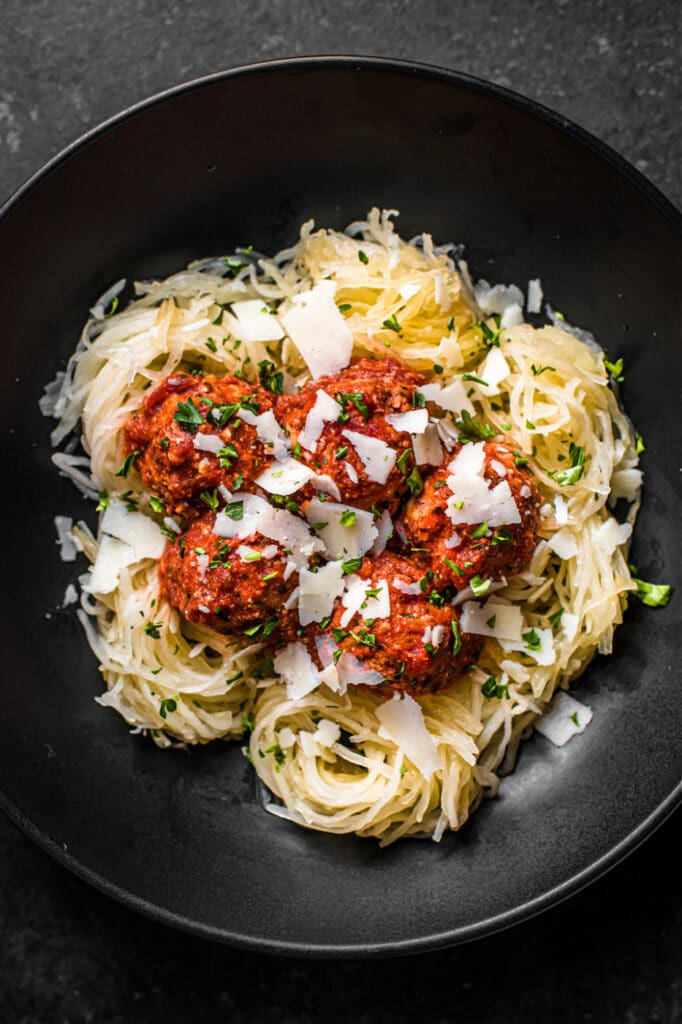 You can make the meatballs with beef if you'd like, but I really like the light flavors of turkey. I tried this recipe with chicken meatballs and wasn't a fan. They were too dry after cooking for four hours in the slow cooker. One added plus – no need to make fancy meatballs, just mash the meat with an egg, salt, and pepper and they'll be good to go.
Here are some other slow-cooker favs for your dinner list during the holiday season:
Breakfast Sausage Casserole
6-Ingredient Pot Roast
Chicken Fajita Bowl
White Bean and Sausage
Sweet Potato and Beef Stew
Carnitas Tacos
Print
Slow Cooker Spaghetti Squash with Meatballs and Marinara
Author: Carrie Vitt
Prep Time:

15 minutes

Cook Time:

4 hours

Total Time:

4 hours 15 minutes
For the marinara:
The squash:
1

spaghetti squash, cut in half and seeds removed
For the Meatballs:
1

pound

ground organic turkey

1

large egg, beaten (or

2

egg yolks if you need to avoid whites)

1/2 teaspoon

Celtic sea salt

1/4 teaspoon

freshly ground black pepper
Parmesan cheese for garnish (optional)
Instructions
Place the olive oil and Italian seasoning in a small sauce pan over medium-low heat. Heat for about 1 minute, until the herbs are fragrant, then pour into the slow cooker. Add the crushed tomatoes and 1 teaspoon sea salt and stir together.
Place the squash halves into the slow cooker, cut side up, on top of the tomato mixture. Season with sea salt and drizzle with a little olive oil.
In a medium bowl, combine the turkey, egg, sea salt and black pepper. Using a spoon, scoop bite-size meatballs and place into the tomato mixture.
Place the lid on the crock pot and cook on medium heat for 4 hours. Using a fork, remove the spaghetti squash strands from the skins and serve with meatballs and marinara. I like to throw a little parmesan on top!