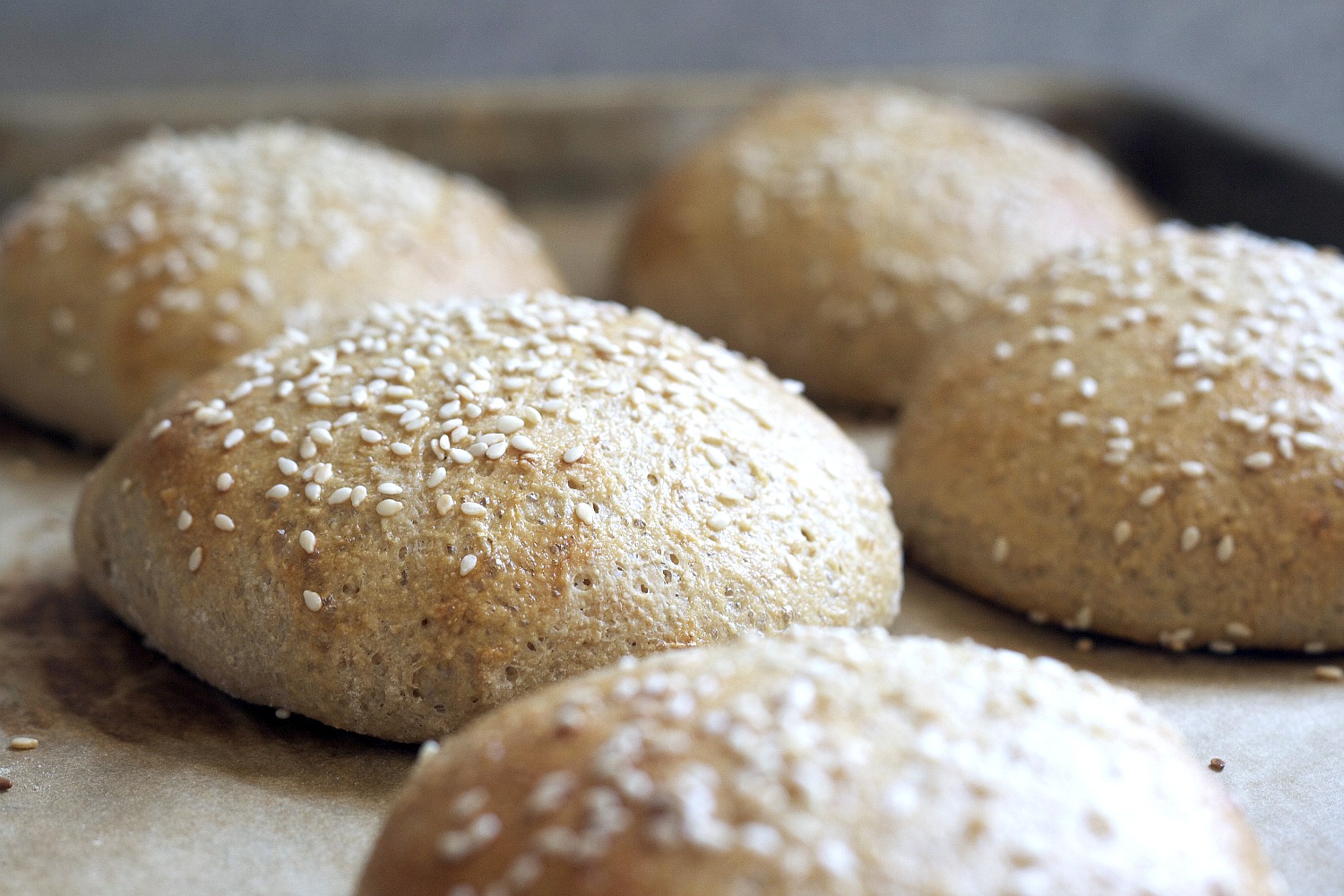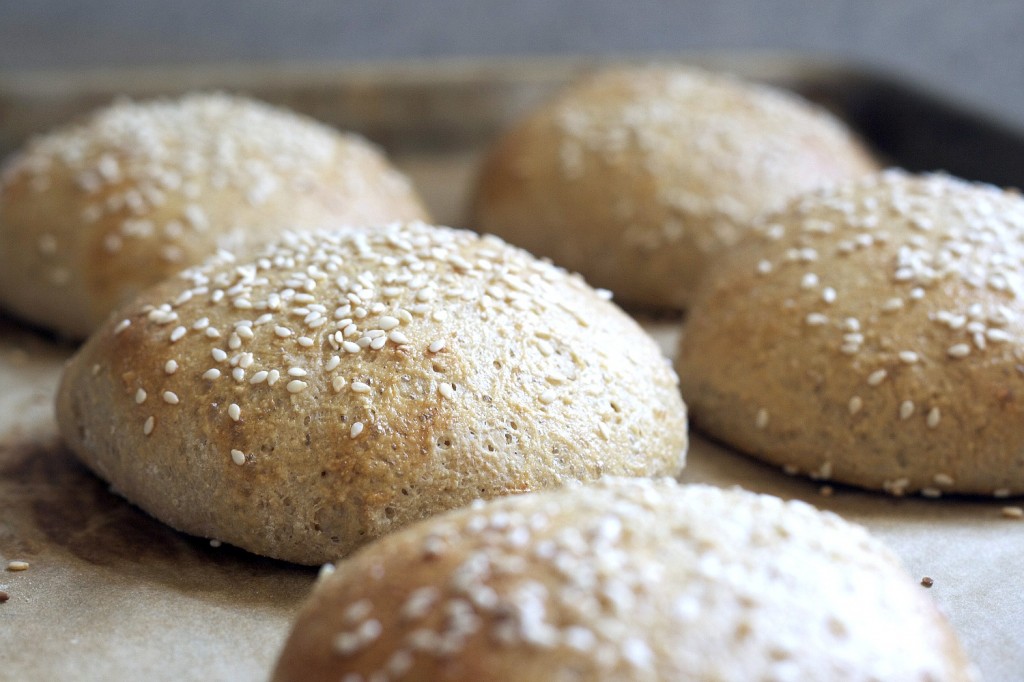 Unless you're lucky enough to have an exceptional bakery in your neighborhood, a good whole grain loaf of bread without preservatives isn't cheap. Neither are whole grain hamburger buns or hot dog buns. A good loaf (purely whole grain, no preservatives, or extra sugars) costs anywhere from $4.00-5.50. Wow. If your family goes through a lot of bread, the costs can really add up. I've made homemade bread for years and it's a great way to move toward Organic, Real Food on a Budget for you and your family.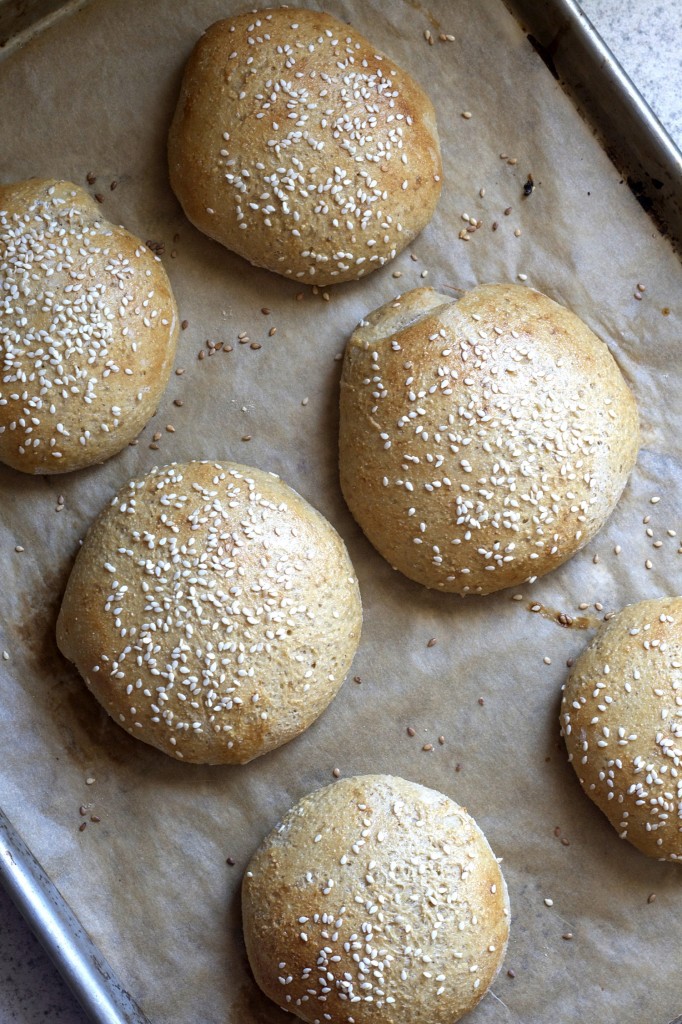 Over Memorial Day weekend, I had some friends over for hamburgers. The brand of whole grain buns I buy for my family is difficult to find and costs at least $5.00 for 8. Because we live in a remote location, I didn't have time to hunt any down. I decided to make my own instead. Wow, were they easy and so cheap! The recipe requires some whole wheat flours, a little butter, egg, yeast, and salt. Cheap ingredients that make a hearty bread when combined.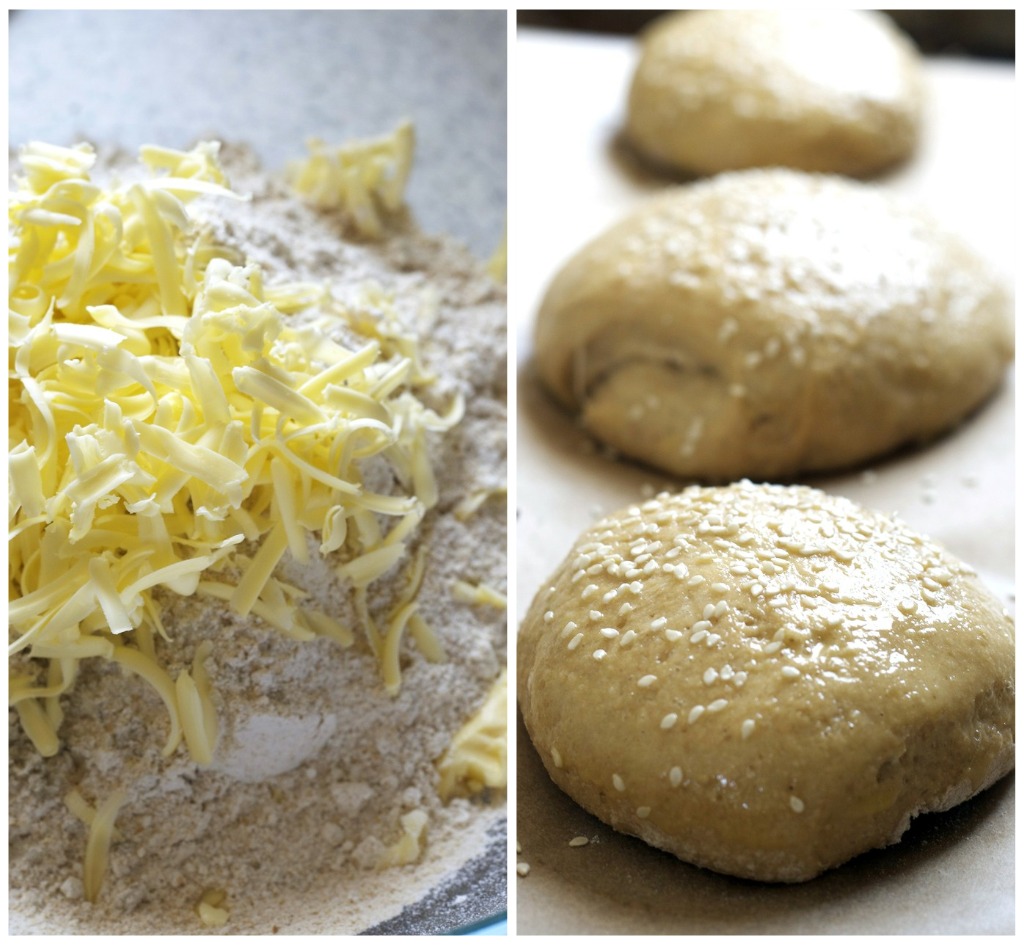 My tip for you today? Make something new at home. Pick one food you buy at the store and start there. Maybe it's bread, buns, granola bars, pizza crust, or crackers. This week, try to make it yourself. It may just be easier than you think! If you're successful, plan to make them 1 or 2 times next week, so you learn the recipe and get really comfortable. These buns take about 20 minutes of hands-on work. The rest of the time comes from letting the dough rise and bake. 20 minutes. Homemade hamburger buns. Cost: $1.75. That's a $3.25 difference. Not a bad way to skip preservatives and save money, too.
Here are some other hamburger bun and bread recipes you'll enjoy:
Gluten-Free Hamburger Buns from Gluten Free Girl
Soft Pretzel Buns from Eat the Love
Grain Free, Paleo Bread
Grain Free, Gluten Free Blueberry Muffins
Homemade Whole Wheat Hamburger Buns
Ingredients
For the dough:

3 tablespoons warm whole milk
2 teaspoons active dry yeast
2 tablespoons honey
2 large eggs
2 cups whole wheat flour
1 1/3 cups plus 4 tablespoons whole wheat pastry flour
1 3/4 teaspoons sea salt
2 1/2 tablespoons unsalted butter, grated with a box grater
Sesame seeds (optional)
Instructions
Stir together 1 cup warm water, milk, yeast and honey in a measuring cup. Let stand until foamy, about 5 minutes. Beat one egg in a small bowl.
Whisk flours and salt in a large mixing bowl. Add butter. Rub butter into flour using your fingers until small clumps form. Add yeast mixture and beaten egg and stir until dough comes together. Transfer dough to the bowl of a standing mixer with the dough hook attached. Knead dough on low-speed for 5 minutes. (If you do not have a standing mixer, then knead by hand for 8 minutes on a floured surface.) The dough will be a bit sticky. Cover the bowl and let dough rise for about 2 hours until doubled.
Line a baking sheet with parchment paper. Divide dough into 8 equal parts. Gently roll each piece into a ball and place on the baking sheet. Repeat with remaining dough, arranging dough 3-inches apart. Cover dough with a dish towel and let rise for 1-2 hours.
Set a large shallow pan of water in the bottom of the oven. Preheat oven to 400ºF and adjust second rack to middle position. Beat remaining egg with 1 tablespoon water. Brush egg wash on top of each bun using a pastry brush. Sprinkle with sesame seeds. Bake for 14 minutes turning pan halfway through baking, until golden brown.
7.8.1.2
4199
https://deliciouslyorganic.net/organic-real-food-on-a-budget-homemade-hamburger-buns/
Copyright 2016 Deliciously Organic