This chicken salad recipe is a great way to incorporate healthy, pastured meats into your daily routine!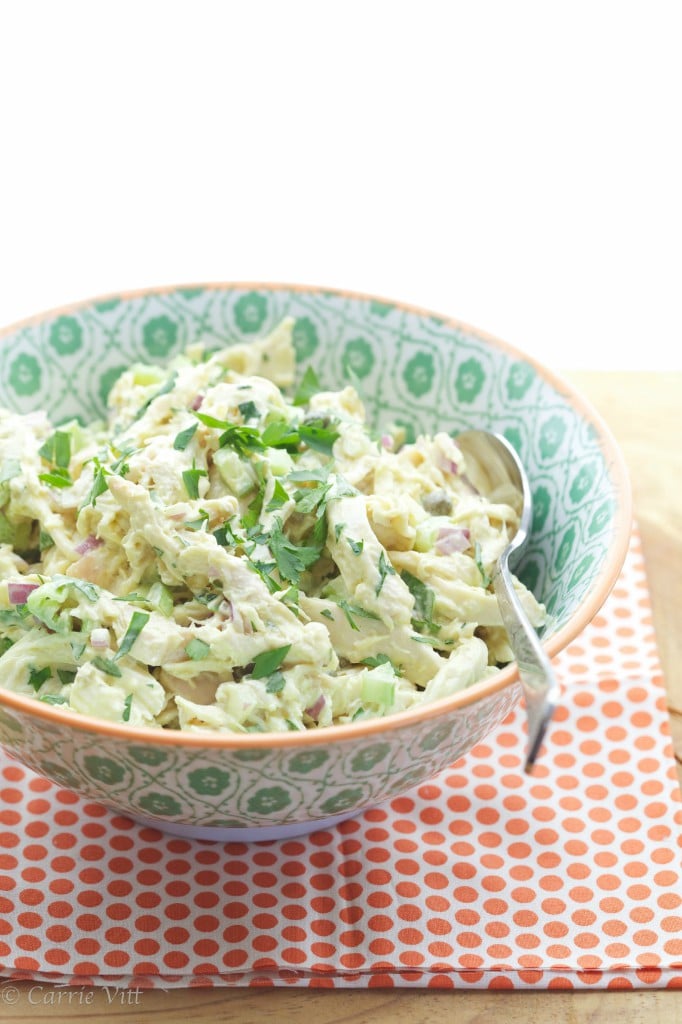 Organic, pastured meats play an important role in a healthy, traditional diet. Meats like chicken, beef, and lamb offer a wealth of nutrients, including omega-3 fatty acids and conjugated linoleic acid (CLA), as well as nourishing fats, protein, vitamins and minerals. Today, as we continue "The Unprocessed Kitchen" series, we're going to discuss meat labels and which meats are best to purchase.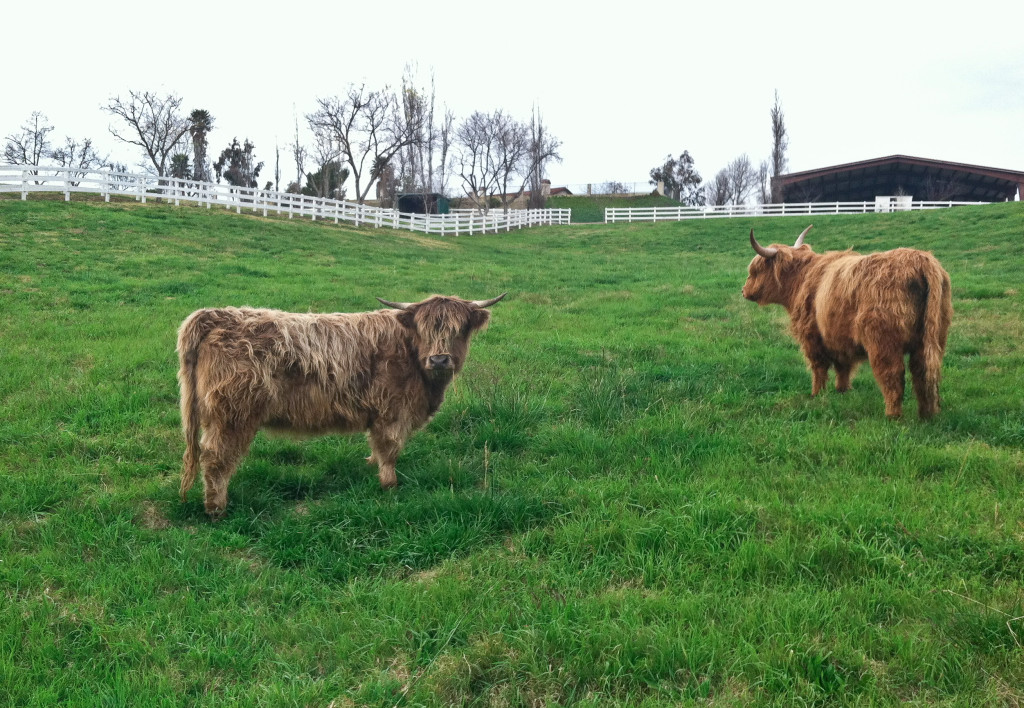 Free Range
This simply means the animals are allowed access to the outdoors for a specified period of time, in some cases only five minutes. An animal may choose to remain indoors, but they have the freedom to go outside and have access to the sunlight. If you are looking for animals that were truly raised outdoors, look for the label "pastured".
Pasture-Fed
This means the animal was raised on a pasture rather than being fed grain in a feedlot. This label does not always mean the animal was raised without antibiotics.
100% Vegetarian Diet
This means the animal was given a purely vegetarian diet which usually consists of GMO corn and/or soy. Please remember that if it doesn't say "100%" there is no guarantee the animals were fed a full vegetarian diet. The natural diet for chickens and turkeys, for example, includes insects, worms, etc.
Grain-Fed
An animal was given grains as feed (usually GMO corn). This does not mean they were always fed grain as they could have been supplemented with animal by-products. (Keep in mind that cows and lambs are herbivores and naturally eat grasses and not dry grains or legumes.)
No Hormones Administered
This label means no hormones were given during the life of the animal. By law in America, poultry and hogs cannot receive hormones, so this label leads a consumer to believe the company has done something extra, when in reality, they aren' t allowed to give hormones in the first place. Please remember that even though a product says a no hormones this does not mean they were given any type of special diet nor is it guaranteed they were raised free of antibiotics.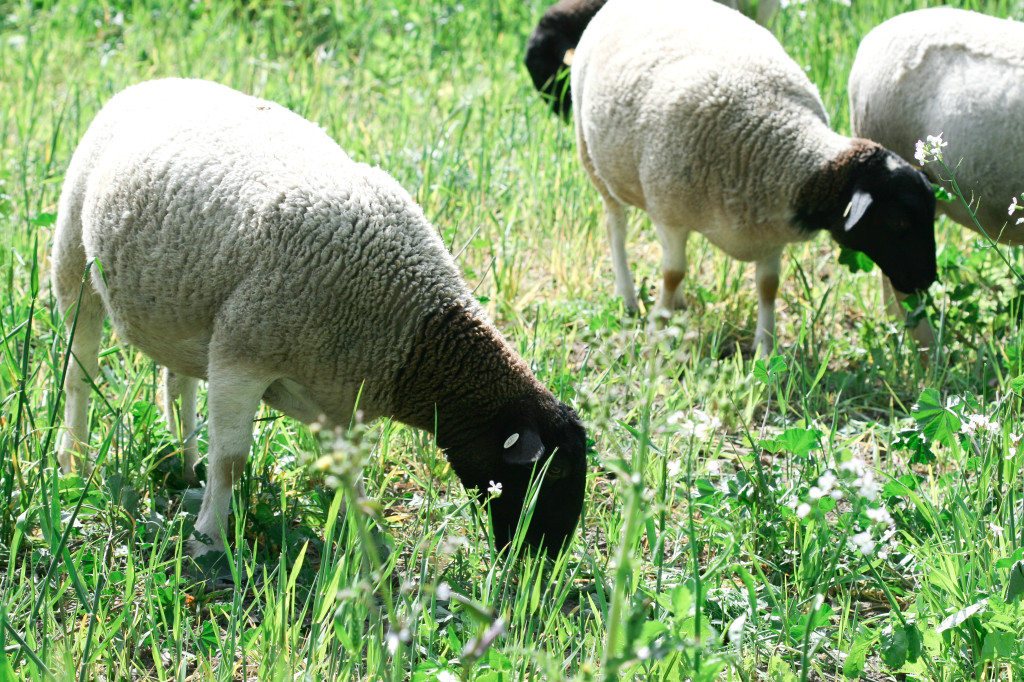 Beef:
It's best to buy meat from pasture-fed cows (sometimes called grass-fed). Pasture-raised cows produce meat rich in CLAs (conjugated linoleic acid) and omega-3 fatty acids, and free from hormones and antibiotics. The best way to find pasture-fed beef is at a local farm where you can visit and see exactly how they raise their cows. I usually buy my meat in bulk from the farm and store it in the freezer so I only have to shop for meat once or twice a year. Like dairy products, be absolutely certain any direct supplier you choose complies with all local, state, and federal health and production codes.
Industrial or conventionally-raised cows are fed a diet of genetically modified corn and sometimes animal by-products. They are also administered hormones and antibiotics to help them grow faster and to prevent infections that arise from the animals living on a corn-fed diet. Beef from conventional or industrial-raised cows contains high amounts of omega-6s which is different from the pasture-fed beef that is rich in CLAs and omega-3 fatty acids. Before the beef gets to grocery stores, it's often irradiated. This helps destroy any bacteria in the beef but it may also destroy nutrients. According to the Center for Food Safety, irradiation also doubles the amount of trans-fat in beef, which increases the risk of coronary heart disease.
Chicken
Chickens are another meat that has become industrialized. Chickens are packed into large pens and given a diet of genetically modified corn, soy, and often animal by-products. Pastured chickens, not to be confused with pasteurized, are allowed to roam freely and eat the bugs and foliage on the ground. These free-range chickens have an increased amount of omega-3s and vitamin A when compared to industrial-raised chickens.
Fish
Farm-raised fish is quickly industrializing the fish market. Fish raised on farms are often fed fish meal made of ingredients like animal by-products and by-products from the milling and food processing industries. They're sometimes given additives to color their flesh. When looking for a good fish to buy, look for fresh fish that has been caught in the wild and is free of preservatives.
Other meats like pastured pork and game meats are good choices. There are many online resources for pastured, organic meats. Here are a few of my favorites:
Tendergrass Farms
US Wellness Meats
Good Earth Farms
For further reading:
Meat and Poultry Labeling Terms
Clean Beef or Irradiated Dirty Beef?
Red Meat: It Does a Body Good!
It's the Beef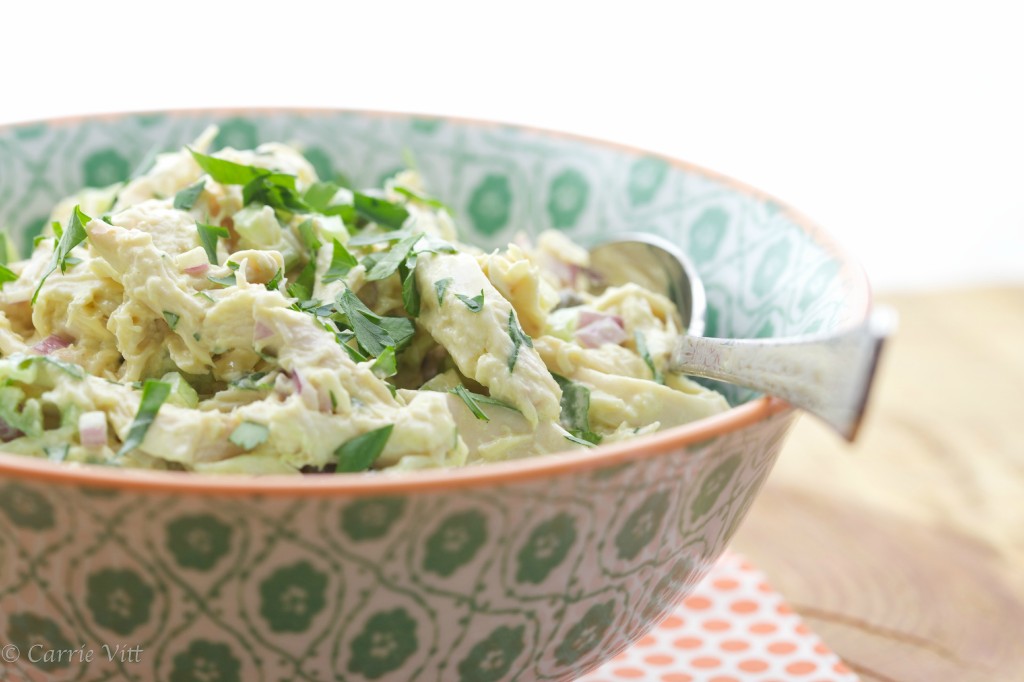 I love a good, basic chicken salad. Nothing frilly or sweet. Organic, pastured meat, homemade mayonnaise, celery, tangy capers, and parsley. It's great to eat alone, on bell pepper and seed crackers, or on a slice of grain-free toast.
Print
Chicken Salad
The beauty of a salad this simple is that you can play with the flavors. Add more vegetables, salt, mayo, omit the capers, etc. You can make this salad to suit your taste. You can also roast the chicken ahead of time and store in the refrigerator until ready to use.
Prep Time:

15 minutes

Cook Time:

40 minutes

Total Time:

1 hour 25 minutes

Category:

Salad

Diet:

Gluten Free
2

bone-in, skin-on chicken breasts
Celtic sea salt and freshly ground black pepper

1/2

red onion, chopped

1

large stalk celery

2 tablespoons

chopped flat-leaf parsley

2 tablespoons

capers

1/2

cup

homemade mayonnaise (Molly's recipe is my favorite)

1 teaspoon

Dijon mustard

1/2 teaspoon

Celtic sea salt
Instructions
Preheat oven to 400 degrees F and adjust rack to middle position. Place chicken skin-side up on a baking dish. Season with sea salt and pepper. Roast for 35-40 minutes or until instant read thermometer reads 160 degrees F. Cool to room temperature. Remove skin and shred chicken (you should have about 4 cups of shredded chicken).
Place shredded chicken, onion, celery, parsley, capers, mayo, Dijon and sea salt in a large bowl. Toss until all ingredients are incorporated. Serve.