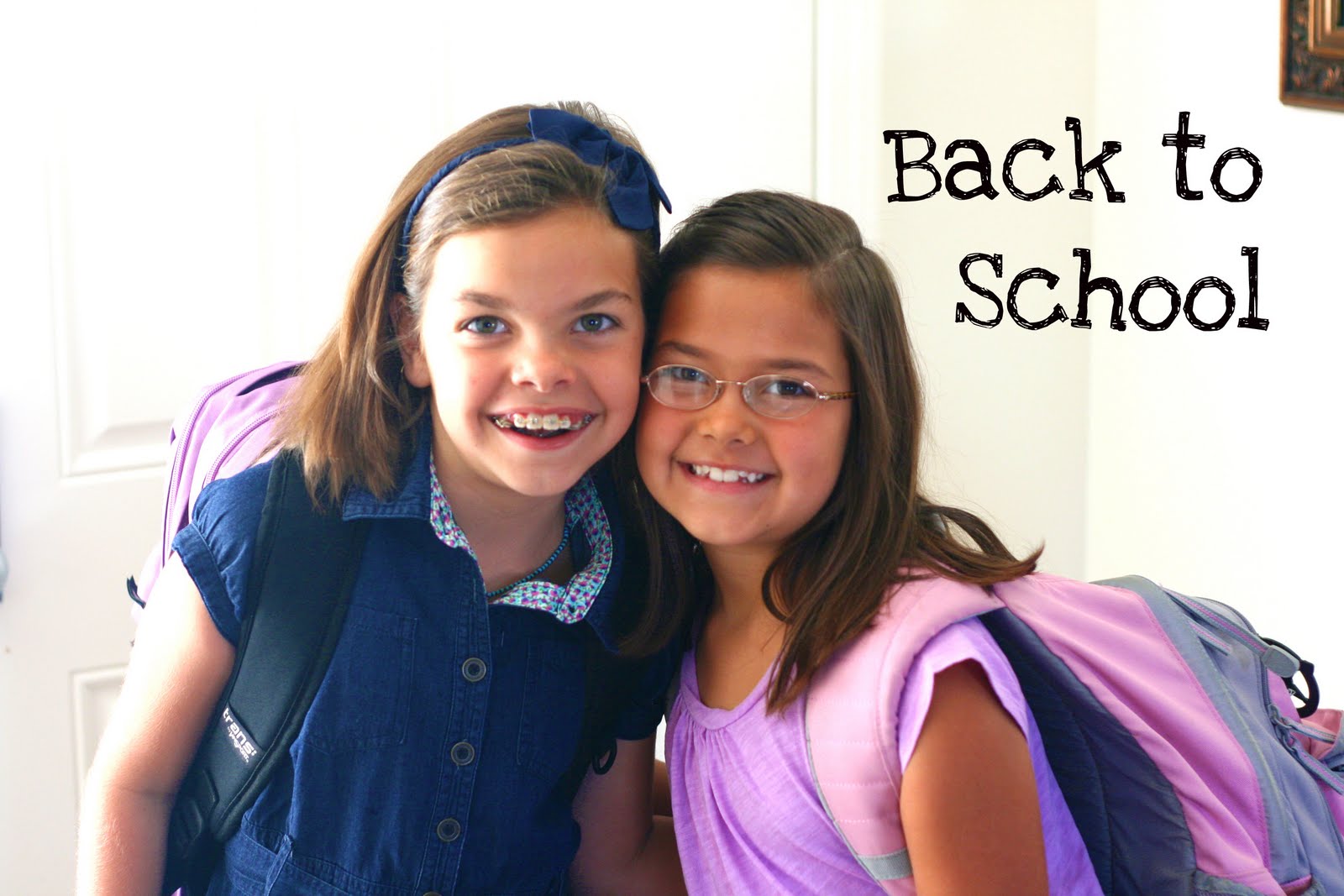 It's been a great week. We're getting used to our school routine and I'm enjoying getting back to the gym each morning. I really missed the gym this summer!
Last week, I gave you tips on nourishing breakfasts and today I want to share my ideas for packing a healthy lunch. I like to keep things simple for lunch. I could give you ornate recipes but really, who has the time? My goal is to help you move away from boxed, processed foods and towards wholesome real food – so you know exactly what you're feeding your family. Because mornings can be hectic, I strive to keep the fridge and pantry stocked with the necessary foods so we can throw together healthy lunches in just a matter of minutes. Since I like to keep things simple, I have a list of foods to buy instead a list of recipes.
Sliced organic meats (if you can't find organic try to find meats without preservatives. Especially nitrates)
A variety of cheese: raw cheddar, Monterrey Jack, and mozzarella
Cucumbers
Carrots
Homemade Ranch, for dipping
Fruits, of all kinds
Homemade hummus
Yogurt
Granola
Nuts – pecans, almonds, cashews
Frozen berries
Whole wheat tortillas
Whole wheat bread (If I don't make it homemade I prefer sprouted wheat or sourdough)
Organic corn chips
Olive oil potato chips

Organic fruit leather
(Trader Joe's also carries a great variety)
Hard-boiled eggs
Canned tuna
Homemade Beef Jerky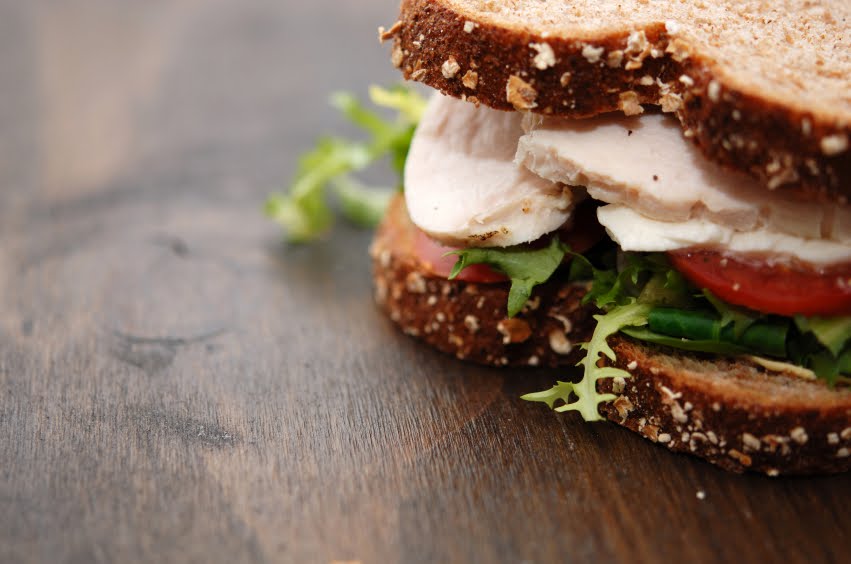 Before school starts each year I sit my kids down and have them tell me what they would like in their lunches. Their tastes change, so I always want to have healthy foods they enjoy for lunch. The girls make their own lunches. We started this as soon as they began school and it's worked like a charm. They decide what they're going to eat with only one rule: they must pack at least one vegetable in their lunch every day. I wake them up 15 minutes early and after they're dressed, they make their lunches while I get breakfast ready. It works for our family and helps the kids learn a little responsibility. Since they pack their own food, they rarely return home with uneaten items.
Here are some of the things we pack:
1. Whole wheat tortilla with cheese and cilantro (put on a skillet until cheese is melted and serve at room temperature)
2. Yogurt with frozen berries and honey drizzled on top (by the time they get to school, the berries will be thawed, but still nice and cold)
3. Sandwiches and wraps – get creative. Use different condiments along with avocado, cucumbers, tomatoes, sprouts, roasted bell peppers and cheese. My daughter also likes to put a few olive oil potato chips in her sandwich. She calls it "crunchifying" the sandwich.
4. Carrot sticks, cucumbers, and any other vegetable they like with homemade ranch or hummus.
5. If your child enjoys salad, I suggest this container. It allows you to keep the dressing separate until you're ready to eat.
6. Here are a couple other salads that taste great at room temperature:Mexican Quinoa Salad, Wild Rice Thai Salad
7. Sometimes I pop popcorn for a fun addition to lunch. You could also make some homemade Cracker Jacks.
8. Quick tuna salad – combine drained tuna with about a tablespoon of mayonnaise, chopped pickles and celery. My daughter loves this either by itself or on whole wheat toast.
9. Larabars make an easy, quick addition either for lunch or to pack as a snack. Here is my recipe for Pecan Pie Larabars.
10. Caesar salad wraps – a Caesar salad wrapped in a whole wheat tortilla.
11. I found this recipe for coconut flour cookies the other day and can't wait to try it. Perfect for a treat at the end of lunch!
Another topic I can't stress enough is the importance of drinking water. I see to many kids packing boxed juices loaded with sugars, corn syrup, and preservatives. Even the ones that say "pure juice" have been pasteurized so there isn't much nutrition left in them. Kids need water. At the beginning of the year, buy a water bottle (I prefer stainless steel) and have them fill it with water each day. You'll save hundreds of dollars over the course of the year and your children will benefit from a much more healthy habit.
Peanut Butter and Jelly Cookies
I soak and then dehydrate all nuts because nuts contain enzyme inhibitors that can make it difficult for the body to digest. Soaking the nuts in salt water overnight releases the enzyme inhibitors. The nuts are then dehydrated at a low temperature to keep all of the nutrients intact. The recipe for dehydrated nuts can be found here .
Slightly adapted from Nourishing Traditions.
Ingredients
For the cookies:

1 1/2 cups dehydrated peanuts
1/2 cup coconut oil
1 cup arrowroot
1/2 teaspoon sea salt
1/2 cup organic whole cane sugar or sucanat
1 tablespoon vanilla extract
1/3 cup raspberry preserves
Instructions
Preheat oven to 300°F and adjust rack to middle position. Line a large baking sheet with unbleached parchment paper. Place peanuts in the bowl of a food processor and process to a fine meal. Add coconut oil, arrowroot, salt, whole cane sugar, and vanilla. Process until dough comes together. If the dough is a little dry, add a tablespoon or so of water until the dough comes together. Form the dough into walnut-sized balls, place on baking sheet, and flatten just a bit with the back of a spoon to make an indentation on the top of the cookie. Fill each indentation with about 1/2 tablespoon per cookie. Bake for 20 minutes or until edges are golden brown. Cool completely.
7.8.1.2
3400
https://deliciouslyorganic.net/back-to-school-lunch-ideas-and-peanut-butter-and-jelly-cookies/
Copyright 2016 Deliciously Organic