I've never been a fan of Brussels sprouts, but I'm a huge fan of bacon so I decided to give it a try with this Brussels sprout and bacon hash.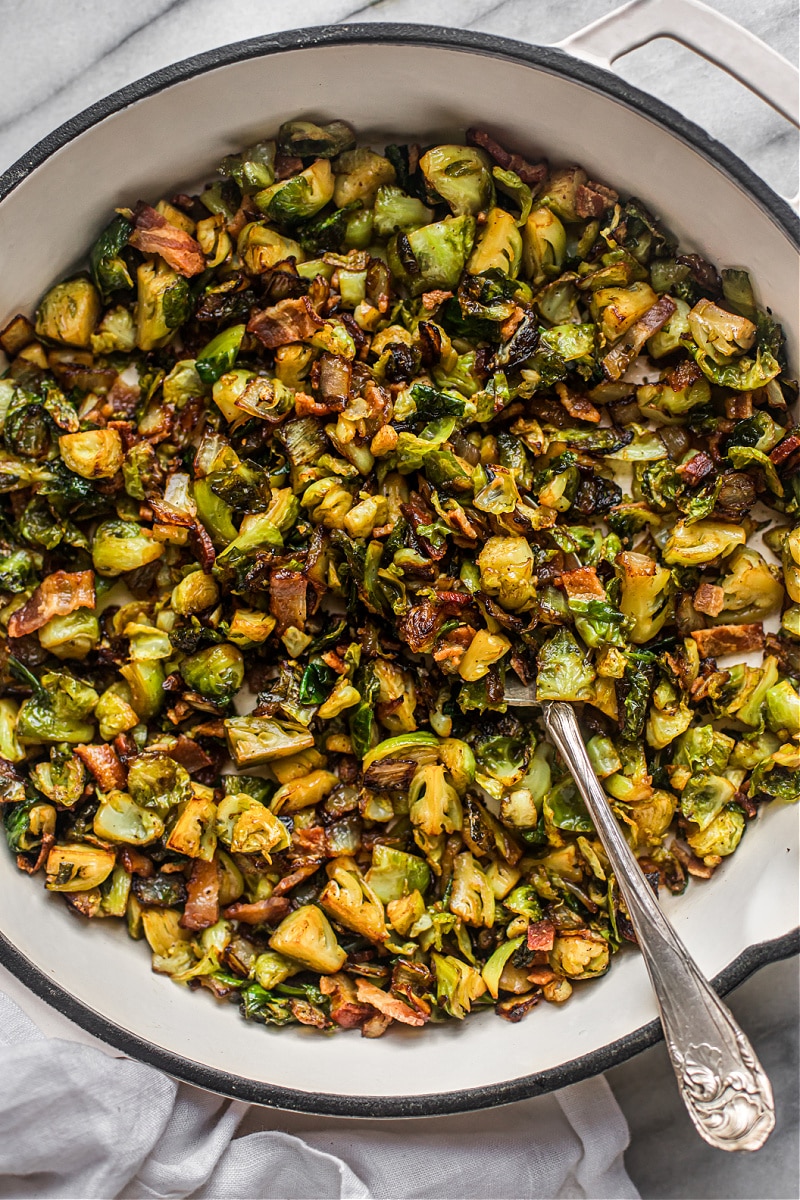 I know that Brussels sprouts can be quite bitter so I referred to my favorite vegetable cookbook
and used their method of simmering the little gems in salted water to draw out the bitterness. When everything was sauteed together the sprouts were buttery and sweet with bits of sweet onion and salty bacon.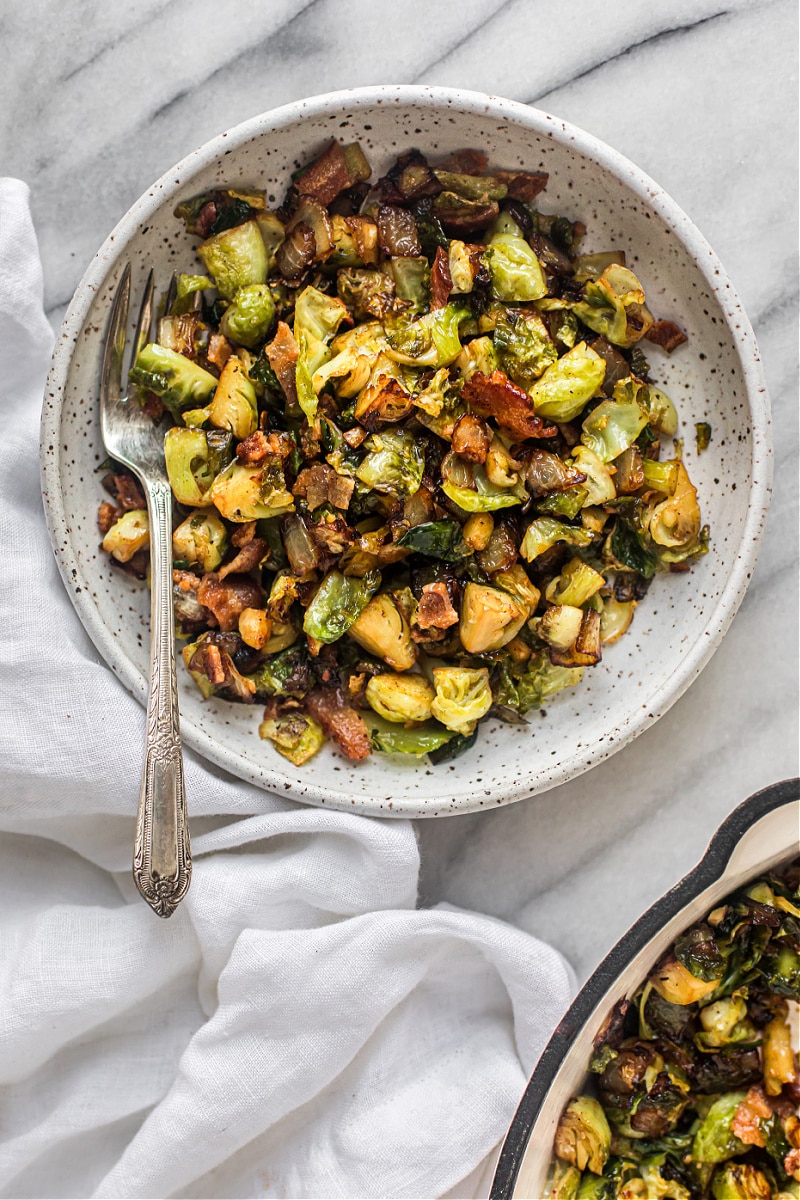 I was shocked when the entire family devoured it. Even my kids, who usually won't touch Brussels sprouts with a ten foot pole went back for more. I hope you enjoy it as much as we did!
Brussels Sprout and Bacon Hash
Ingredients
1 pound brussels sprouts, ends cut off
1/2 teaspoon salt
3/4 cup water
6 slices of bacon, chopped (organic, nitrate-free and pastured preferred)
1 onion, chopped
Instructions
Combine brussels sprouts, water and salt in a large saucepan. Bring to a boil, cover with lid, and lower heat to a simmer. Simmer for 8-10 minutes, until a knife inserted into brussesl sprout goes in without any resistance. Strain brussels sprouts and finely chop them.
Cook bacon, over medium heat until crispy. Remove bacon with a slotted spoon. Add onion to pan and saute in bacon fat until soft and caramelized, about 8 minutes. Add chopped brussels sprouts and saute with onions for 5 minutes. Add bacon, season with salt and pepper, and serve.
7.8.1.2
3458
https://deliciouslyorganic.net/brussels-sprout-and-bacon-hash/
Copyright 2016 Deliciously Organic