Greek Salad is an iconic favorite and is so easy to make at home. I've added sirloin kebobs that have been marinated in olive oil, red wine vinegar and garlic to add some extra protein to the dish.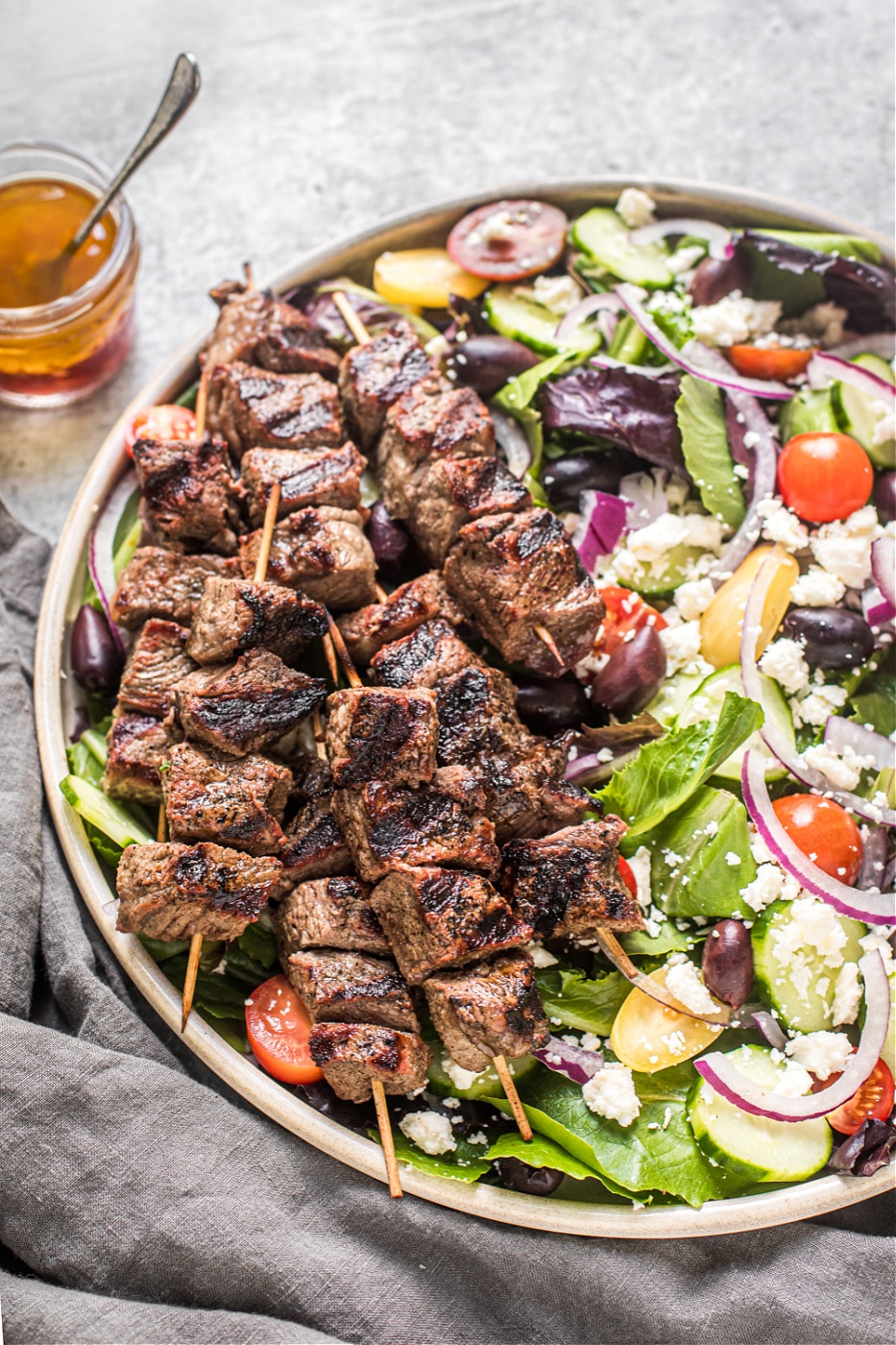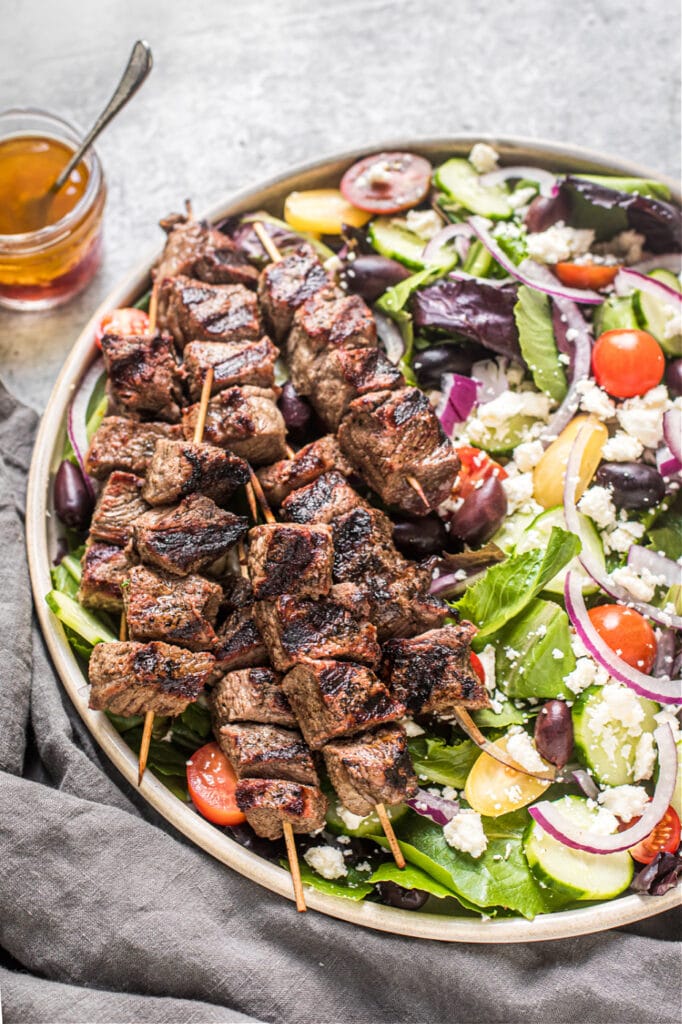 Red onions can often have a very harsh flavor, but if you soak them in ice water for about 20 minutes before adding them to the salad it will take away the "bite."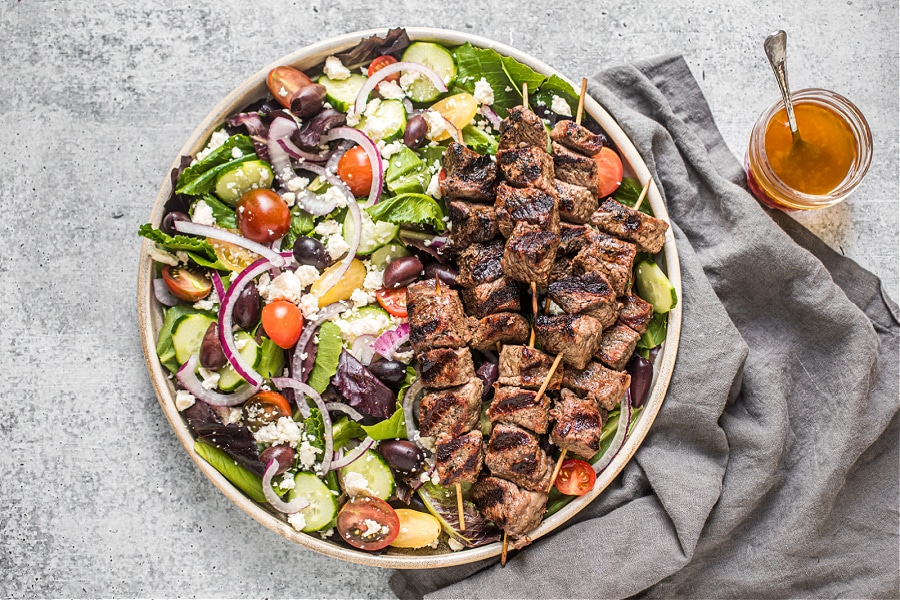 Here are some other salad recipes you might enjoy:
Avocado, Mango and Pickled Onion Salad
Wedge Salad with Yogurt Dressing
Classy Chicken Salad with Dates and Macadamia Nuts
Cobb Salad
Classic Caesar Salad
Chopped Waldorf Salad
Carrie Vitt
Greek Salad with Beef Kabobs
1 hr, 15 Prep Time
10 minCook Time
1 hr, 25 Total Time
Ingredients
Instructions
Place the sirloin in a flat dish. Whisk together the olive oil, red wine vinegar and garlic in a measuring cup. Pour the marinade over the steak and lift the steak up so the marinade covers the bottom side of the steak as well. Let sit for 1 hour at room temperature, or 2-3 hours in the fridge. Heat the grill to medium (or you can use an indoor grilling pan ). Thread the meat onto skewers and grill until medium-rare to medium, depending on your preference. Set aside.
Place the romaine, red onion, Kalamata olives and feta cheese, cucumber and tomatoes in a salad bowl. Whisk the olive oil, red wine vinegar, garlic, and sea salt in a measuring cup. Pour the dressing over the salad. Serve the salad with the beef kabobs and season with just a bit of freshly ground black pepper.
7.8.1.2
4585
https://deliciouslyorganic.net/greek-salad-beef-kabobs/
Copyright 2016 Deliciously Organic