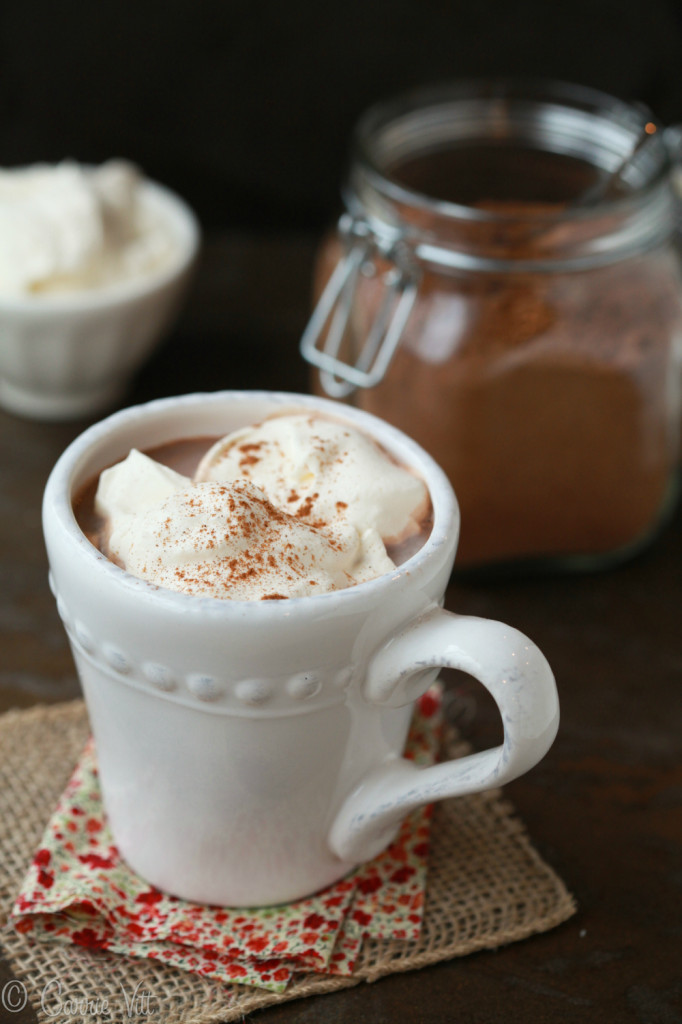 Our local schools are closed for two snow days. Snow, here on the gulf coast of Florida! I know many of you have major winter storms in your forecast and you might think us silly for canceling school due to icy roads, but all the kids are elated, keeping watch out the windows for flakes to appear. As for me, I'm savoring two extra days with my girls, some hot cocoa, and snuggles.
There are all sorts of ways to make hot cocoa. A mix isn't the most gourmet option, but it's sure nice to keep on hand so the kids can make their own. I simply mix cocoa powder, coconut sugar (or sweetener of your choice), and vanilla powder. You can make a large batch and store it in an airtight container indefinitely. Whole milk, coconut milk, and almond milk all make great options. Add some whipped cream or a honey-sweetened marshmallow for a delightful snow-day indulgence.
Makes about 12 cups of hot cocoa
Homemade Hot Cocoa Mix
Ingredients
Instructions
Whisk all ingredients together and store in an airtight container.
To serve: Whisk 1 cup milk and 2-3 tablespoons cocoa mix in a small saucepan over medium heat until smooth and hot. Serve.
7.8.1.2
4248
https://deliciouslyorganic.net/homemade-hot-cocoa-chocolate-mix/
Copyright 2016 Deliciously Organic