During the holidays, it can be hard to maintain your health by eating well. Nutrient-dense soups, like this Roasted Cauliflower and Garlic Soup, can be a life-saver – they're easy to prepare and usually taste better the second or third day (perfect for a quick-reheat for lunch or dinner).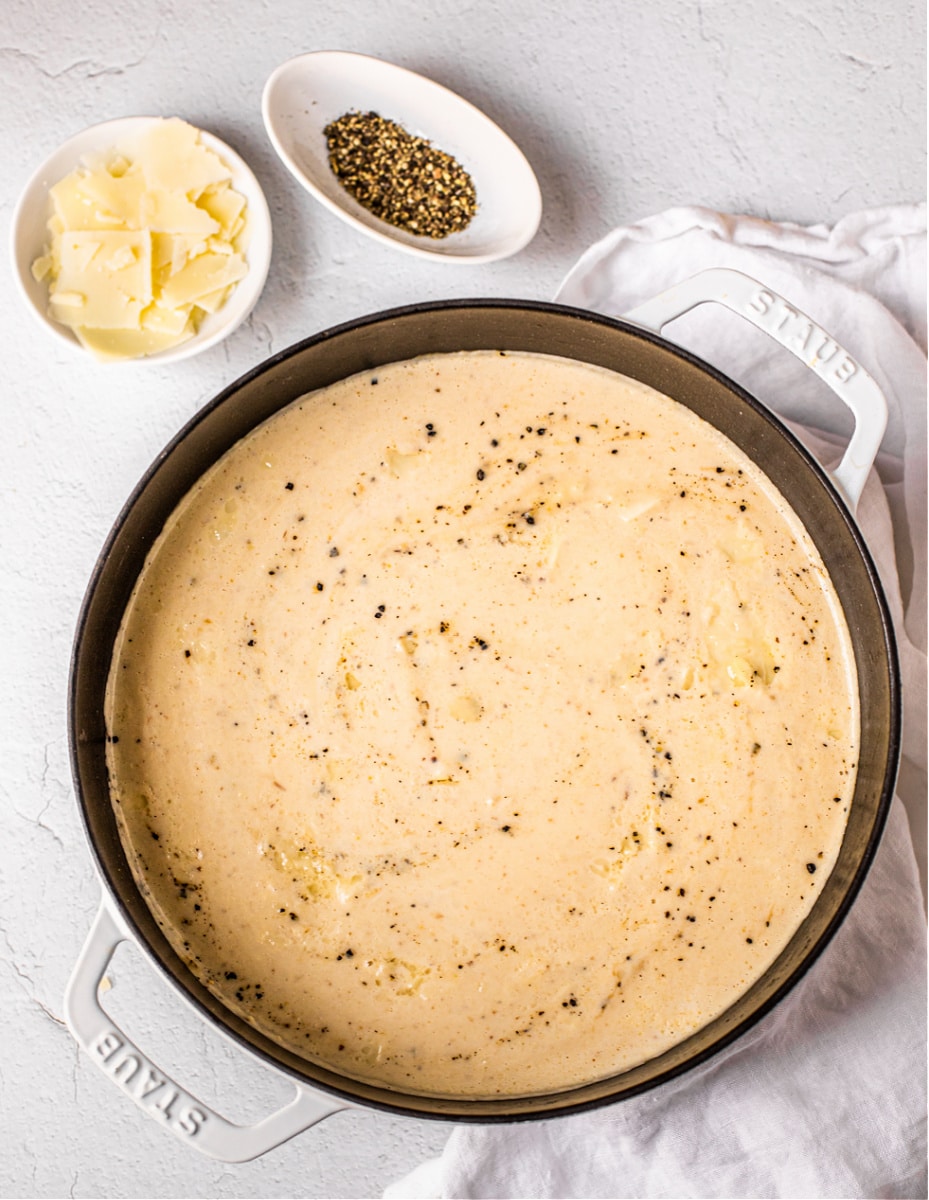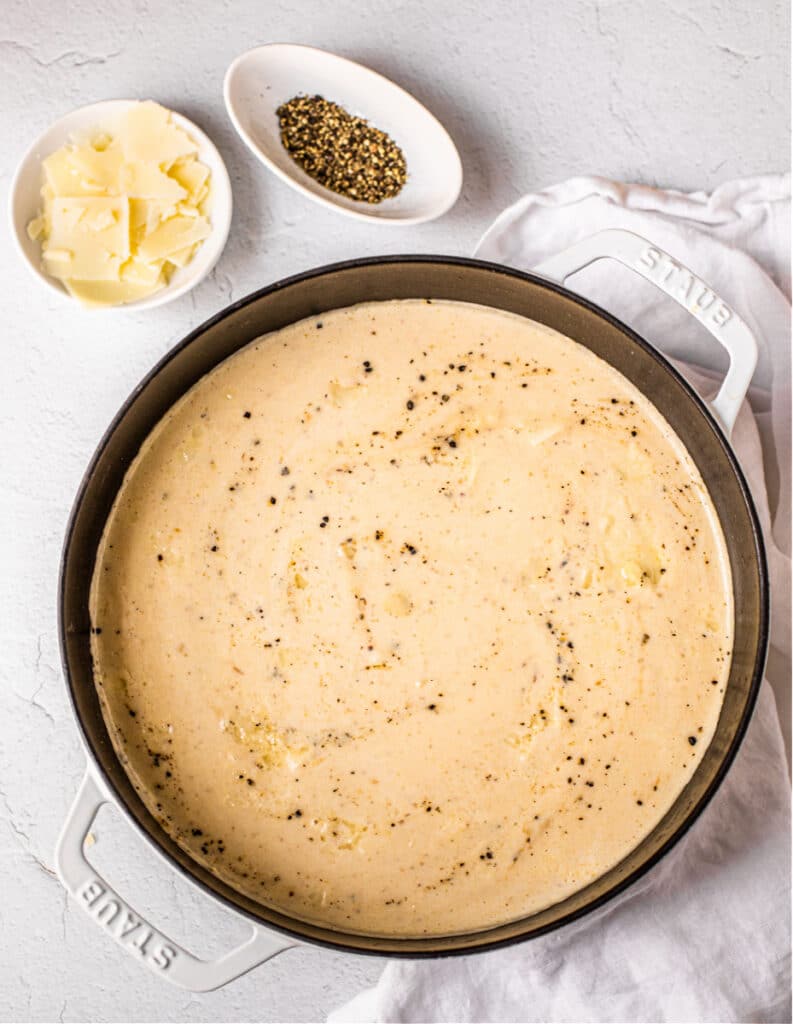 Roasted Cauliflower and Garlic Soup features a simple flavor profile and provides tons of nutrients from the ghee, chicken stock, sea salt, cauliflower and garlic. You can serve it with thyme, fresh cracked pepper, sautéed mushrooms, extra Pecorino Romano cheese or even sprinkle some pomegranate seeds on top for a festive touch.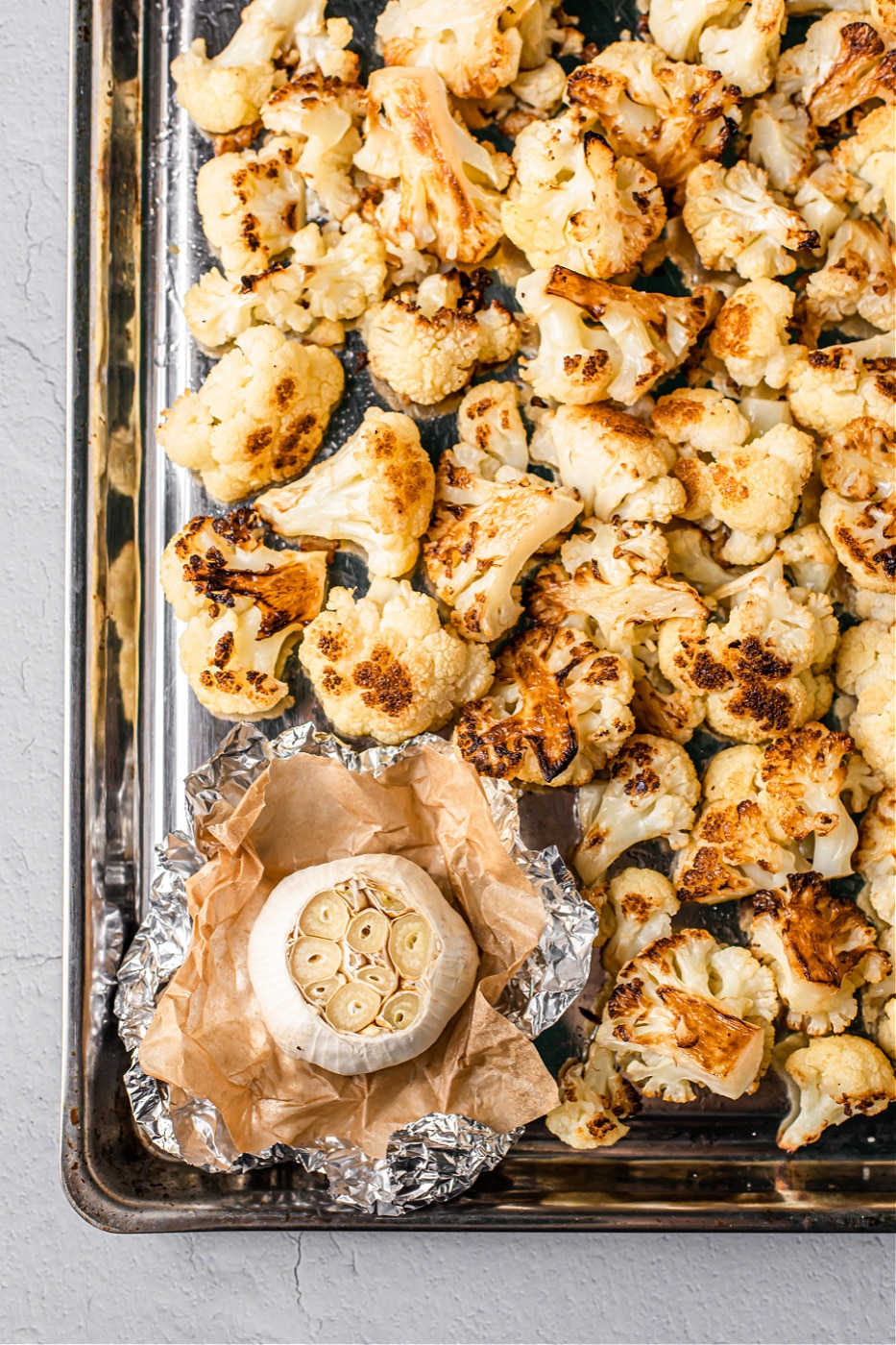 To save for later, I like to pour the soup into large wide-mouthed mason jars. You can store the jars in the fridge for about 5 days, or freeze for later use. If you're freezing the soup, remember to leave at least 1" of room on the top of the jar.
Here are some other nutrient-dense soups you might also enjoy:
Lentil Soup with Swiss Chard and Sausage
Spicy Black Bean Soup
Chicken Stew with Butternut Squash and Kale
Butternut Squash Soup
Print
Roasted Cauliflower and Garlic Soup
2

heads cauliflower, cut into

2

-inch pieces

3 tablespoons

ghee or palm shortening, melted

1

large head garlic

2 tablespoons

ghee or palm shortening

1

onion, chopped

6

cups

chicken stock

1

cup

whole raw milk (you can use almond or cashew milk for a dairy-free alternative)

1

cup

raw cream (coconut milk can be used for a dairy-free alternative)

1 tablespoon

Celtic sea salt

1

cup

grated Pecorino Romano cheese (omit for dairy-free)
Freshly ground black pepper (for serving)
Instructions
Preheat the oven to 400ºF and adjust the rack to the middle position. Place the cauliflower on a large baking sheet. Drizzle the melted ghee over the cauliflower and toss until coated. Wrap the garlic in a piece of parchment paper and then a piece of foil and place on the baking sheet with the cauliflower.
Roast for 25-30 minutes until the cauliflower is golden brown, tossing the cauliflower every 15 minutes.
Melt the ghee in a large Dutch oven over medium heat. Add the onion to the pot and cook until translucent, about 10 minutes. Pour in the chicken stock and roasted cauliflower. Cut the top off of the head of garlic and squeeze the roasted garlic into the pot. Bring the mixture to a simmer over medium heat.
Using a hand-immersion blender, puree the soup. Add the milk, cream, sea salt and cheese and stir until combined. Heat over medium until hot. Serve.